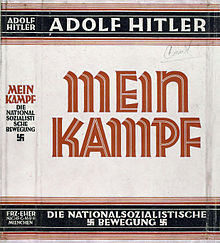 France's President Hollande issued a warning to US President Donald Trump:
October 15, 2017

In another stunning defeat for Europe's establishment, … Austria's 31-year-old Sebastian Kurz is assured victory in the Austrian National Council elections, with his People's Party set to take roughly 30.2% of the vote according to exit polls by Austrian broadcaster ORF, while just as shocking is that the anti-immigrant, nationalist Freedom Party appears set to top the Social Democrats in 2nd place with 26.8% of the vote, while Chancellor Christian Kern's Social Democrats are looking at a devastating loss, sliding to 3rd spot with just 26.3% of the vote. …
It remains to be seen if Kurz will form a coalition with the anti-immigrant Freedom Party – a historic outcome for the nationalist party which could enter government for the first time in history – however one thing is clear: just like in Germany, where Merkel's CDU/CSU suffered its worst result since 1949, so in Austria the "establishment" SPÖ, or Social Democrat party just suffered what Europe Elects defined as the "worst result since Hitler rule." http://www.zerohedge.com/news/2017-10-15/historic-result-31-year-old-wins-austrian-elections-worst-result-establishment-party

15 October 2017

Mr Kurz has pledged to shut the main migrant routes into Europe, cap benefits for refugees and bar foreigners from receiving benefits until they have lived in the country for five years.

In an echo of Donald Trump, he campaigned on an "Austria First" policy and rebranded the People's Party as his personal "movement." http://www.mirror.co.uk/news/politics/austrias-sebastian-kurz-set-become-11346992
More in Europe are having concerns about immigrants–particularly Islamic ones. Yet, some see the rise of an anti-immigrant Austrian reminiscent of Adolf Hitler. While I do not read Czech, part of the following headline in the news today should be recognizable to most:
Živě: Rakušané volí. "Heil Hitler," slyšel šéf krajní pravice Strache před volební místností
Europe will change: a reorganized Europe is prophesied (Revelation 17:12-13), it will develop a 'great army' (Daniel 11:25), betray its 'friend' (Lamentations 1:1-2), and destroy the USA (Daniel 11:39).
Might the rise of Donald Trump lead to someone like Adolf Hitler rising in Europe?
Yes.
Pope Francis seems to think so.
A reader send me a link to the following last January:
ROME — Pope Francis has warned against growing populism in Europe, saying such movements could result in the election leaders of like Germany's Adolf Hitler.

"In times of crisis, we lack judgment, and that is a constant reference for me," the pontiff said in an in-depth interview with Spanish newspaper El Pais. "The most obvious example of European populism is Germany in 1933. After the crisis of 1930, Germany is broken, it needs to get up, to find its identity, a leader, someone capable of restoring its character, and there is a young man named Adolf Hitler."

"Hitler didn't steal the power, his people voted for him, and then he destroyed his people," the pope added.

Pope Francis' warnings come as a wave of populism washes over Europe, and as voters angry with traditional political elites throw their weight behind nationalist, anti-immigrant leaders.

During the same interview, the pope said he was reserving judgement on President Donald Trump. 1/23/17 http://www.nbcnews.com/news/europe/pope-warns-rising-populism-could-produce-new-hilter-n710681
While Pope Francis was being a little shrewd related to Donald Trump, in my view his message was essentially a warning that because Donald Trump was elected and Adolf Hitler was elected that Europe could turn to someone like Adolf Hitler.
Here are a couple of items I posted before Donald Trump was elected:
March 4, 2016
Despite what many think, people often will go for a 'strongman' in times of crisis. Donald Trump has portrayed that better to the Republican primary voters, thus far, than any other candidate. …
Donald Trump has already offended many Europeans. Should he become President of the United States, the Europeans will be offended by this and will take more steps to separate themselves from the USA. This does not mean that NATO must be abandoned, but I have felt for decades that the Europeans would attack the USA under the guise of a NATO exercise, and probably will have ground assistance from Mexico, a nation that Donald Trump has repeatedly offended during his campaign.

It does matter that Europe hates Donald Trump. If he becomes president, Europeans will intensify their desire to arm themselves. The time will come when Europe will turn to a 'strongman' of its own (cf. Revelation 17:12-13; see also Must the Ten Kings of Revelation 17:12 Rule over Ten Currently Existing Nations?) I have also long written that I believe that trade conflict could be the trigger for the start of WWIII. Donald Trump repeatedly (including in last night's debate) said he would negotiate better trade deals for the USA. Expect him, should he win, to offend the Europeans. (Thiel B. BBC: 'Europe hates Trump. Does it matter?' COGwriter.com, March 4, 2016)
May 15, 2016

Will Babylonian Beast power this be anything like Napoleon or Hitler?

Well, it will be worse. …

What Europe will end up becoming will be worse than Napoleon and even worse than Adolf Hitler. Europe will support the final Antichrist. (Thiel B. Brexit or Hitler? Or worse? COGwriter.com, May 15, 2016)

May 17, 2016

London's Mayor Johnson made some statements comparing the emerging European Union with attempts at European unity by Napoleon Bonaparte and Adolf Hitler (see Brexit or Hitler? Or worse?). Today, Donald Tusk, the President of the European Council, called this comparison absurd …

Adolf Hitler's rise assisted the reemergence of Germany as a major power on the world scene. Germany's economy grew, more people seemed to have hope, and it grew stronger militarily.

Yes, he made some racial and ethnic comments that some were not comfortable with. But since he made Germany great again, they were mainly overlooked. And persecutions ensued (including the Holocaust). After Adolf Hitler's defeat, there were plans drawn up to win Europe economically, and then boost its military. And to a degree, this has began to happen. Though Europe is precarious in various ways (cf. Daniel 2:41-43). …

Will this Babylonian Beast power be anything like Adolf Hitler?

Well, if making Europe rise up and become the leading power on the Earth can be compared to Germany rising up prior to World War II, then the answer is clearly yes. (Thiel B. "EU's Tusk slams Boris Johnson over 'absurd' Hitler comparison". COGwriter.com, May 17, 2016)

December 4, 2016

And yes, the election of Donald Trump will encourage Europe to get its own 'strong' leader some day (cf. Revelation 17:12-13).(Thiel B. Austria vote may turn to the 'right'. COGwriter.com, December 4, 2016)
The Bible clearly teaches that Europe will reorganize and give power to a strongman, referred to as the Beast:
12 "The ten horns which you saw are ten kings who have received no kingdom as yet, but they receive authority for one hour as kings with the beast. 13 These are of one mind, and they will give their power and authority to the beast. (Revelation 17:12-13)
This will happen.
The election in Austria is only a small signal that this can happen.
And while Pope Francis has attempted to warn against the rise of a dictatorial 'Hitler,' for a time the church associated with the 'city of seven hills' (Revelation 17) will support this coming leader.
Some items of related interest may include:
European Unity to be like Hitler? Boris Johnson, the former Mayor of London, stated that the European Union wanted to be what Adolf Hitler and Napoleon Bonaparte tried to create. Duncan Smith agreed. But European Council President Donald Tusk called Johnson's comments absurd and then stated that the EU was the answer to the problems facing Europe. But what does the Bible teach about the future of Europe? Is European unity the answer or will it usher in something worse than Adolph Hitler? Dr. Thiel quotes Jesus and others in the Bible for those who truly want to know what will happen in a unified Europe. Here is a link to our video: European Unity to be like Hitler?
Europa, the Beast, and Revelation Where did Europe get its name? What might Europe have to do with the Book of Revelation? What about "the Beast"? Is an emerging European power "the daughter of Babylon"? What is ahead for Europe? Here is a link to a video titled: Can You Prove that the Beast to Come is European?
European Technology and the Beast of Revelation Will the coming European Beast power would use and develop technology that will result in the taking over of the USA and its Anglo-Saxon allies? Is this possible? What does the Bible teach? Here is a related YouTube video: Military Technology and the Beast of Revelation.
Must the Ten Kings of Revelation 17:12 Rule over Ten Currently Existing Nations? Some claim that these passages refer to a gathering of 10 currently existing nations together, while one group teaches that this is referring to 11 nations getting together. Is that what Revelation 17:12-13 refers to? The ramifications of misunderstanding this are enormous. A related sermon is titled Ten Kings of Revelation and the Great Tribulation.
The Times of the Gentiles Has there been more than one time of the Gentiles? Are we in it now or in the time of Anglo-America? What will the final time of the Gentiles be like? A related sermon is available and is titled: The Times of the Gentiles.
Might German Baron Karl-Theodor zu Guttenberg become the King of the North? Is the former German Defense Minister (who is also the former German Minister for Economics and Technology) one to watch? What do Catholic, Byzantine, and biblical prophecies suggest? A video of related interest would be: Karl-Theodor zu Guttenberg and Europe's Future.
Germany's Assyrian Roots Throughout History Are the Germanic peoples descended from Asshur of the Bible? Have there been real Christians in Germanic history? What about the "Holy Roman Empire"? There is also a You-Tube video sermon on this titled Germany's Biblical Origins.
Germany in Biblical Prophecy Does Assyria in the Bible equate to an end time power inhabiting the area of the old Roman Empire? What does prophecy say Germany will do and what does it say will happen to most of the German people? Here are links to two sermon videos Germany in Bible Prophecy and The Rise of the Germanic Beast Power of Prophecy.
Who is the Man of Sin of 2 Thessalonians 2? Is this the King of the North, the ten-horned beast of Revelation 13:1-11, or the two-horned Beast of Revelation 13:12-16? Some rely on traditions, but what does the Bible teach? Here is a related link in Spanish/español: ¿Quién es el Hombre de Pecado de 2 Tesalonicenses 2? Here is a version in Mandarin: 主编: 谁是'大罪人'?Here is a link to a related YouTube video, in English, titled Who is the Man of Sin?
Some Doctrines of Antichrist Are there any doctrines taught outside the Churches of God which can be considered as doctrines of antichrist? This article suggests at least three. It also provides information on 666 and the identity of "the false prophet." Plus it shows that several Catholic writers seem to warn about an ecumenical antipope that will support heresy. You can also watch a video titled What Does the Bible teach about the Antichrist?
Two Horned Beast of Revelation and 666 Who is 666? This article explains how the COG views this, and compares this to Ellen White. Here is a link to a prophetic video Six Financial Steps Leading to 666?
The Mark of Antichrist What is the mark of Antichrist? What have various ones claimed? Here is a link to a related sermon What is the 'Mark of Antichrist'?
Mark of the Beast What is the mark of the Beast? Who is the Beast? What have various ones claimed the mark is? What is the 'Mark of the Beast'?
Who is the King of the West? Why is there no Final End-Time King of the West in Bible Prophecy? Is the United States the King of the West? Here is a version in the Spanish language: ¿Quién es el Rey del Occidente? ¿Por qué no hay un Rey del Occidente en la profecía del tiempo del fin?
Who is the King of the North? Is there one? Do biblical and Roman Catholic prophecies for the Great Monarch point to the same leader? Should he be followed? Who will be the King of the North discussed in Daniel 11? Is a nuclear attack prophesied to happen to the English-speaking peoples of the United States, Great Britain, Canada, Australia, and New Zealand? When do the 1335 days, 1290 days, and 1260 days (the time, times, and half a time) of Daniel 12 begin? When does the Bible show that economic collapse will affect the United States? In the Spanish language check out ¿Quién es el Rey del Norte? Here is a link to a video titled: The Future King of the North.
Anglo – America in Prophecy & the Lost Tribes of Israel Are the Americans, Canadians, English, Scottish, Welsh, Australians, Anglo-Saxon (non-Dutch) Southern Africans, and New Zealanders descendants of Joseph? Where are the lost ten-tribes of Israel? Who are the lost tribes of Israel? What will happen to Jerusalem and the Jews in Israel? Will God punish the U.S.A., Canada, United Kingdom, and other Anglo-Saxon nations? Why might God allow them to be punished first? Here is a link to the Spanish version of this article: Anglo-América & las Tribus Perdidas de Israel. A video of possible interest may be Will Will USA Spying Help the Beast Power?.
Will the Anglo-Saxon Nations be Divided and Have People Taken as Slaves? Will the lands of the United States, United Kingdom, Canada, Australia, and New Zealand be divided? What about Jerusalem? What does Bible prophecy teach? Are there non-biblical prophecies that support this idea? Who will divide those lands? Who will end up with the lands and the people? Here is a link to a video titled Will the USA and other Anglo-nations be Divided and Their People Made Slaves? Here is a related item in the Spanish language ¿Serán divididas las naciones anglosajonas?
When Will the Great Tribulation Begin? 2017, 2018, or 2019? Can the Great Tribulation begin today? What happens before the Great Tribulation in the "beginning of sorrows"? What happens in the Great Tribulation and the Day of the Lord? Is this the time of the Gentiles? When is the earliest that the Great Tribulation can begin? What is the Day of the Lord? Who are the 144,000? Here is a version of the article in the Spanish language: ¿Puede comenzar la Gran Tribulación en 2016 o 2017? ¿Es el Tiempo de los Gentiles? You can also see the English language sermon videos: The Great Tribulation from the Mount of Olives and Can the Great Tribulation begin before 2020? A shorter video is: Will the Great Tribulation Start in 2017?
Donald Trump in Prophecy Prophecy, Donald Trump? Are there prophecies that Donald Trump may fulfill?  Are there any prophecies that he has already helped fulfill?  Could a Donald Trump presidency be apocalyptic?  A related video is titled: Donald: 'Trump of God' or Apocalyptic?
Trump Presidency Magic 8 Ball or Bible Prophecy? BBC reported that one might as well use a 'Magic Eight-Ball' to try to predict what will happen in the remaining time of Donald Trump's presidency. What is a 'Magic Eight-Ball'? Dr. Thiel not only explains that, but also briefly goes over 10 biblically-based warnings he wrote would happen if Donald Trump were elected that have already began to come to pass. He also goes over something he wrote back in 2008 that the Trump presidency is also helping lead to fulfillment. Should you trust Bible prophecy or not? Dr. Thiel says that Bible prophecy can be trusted, despite the view of skeptics and others that either overlook or despise the Bible. This is a video.
Donald Trump and America's Apocalypse This 188 page book is for people truly interested in prophecies related to Donald Trump and the United States, including learning about several that have already been fulfilled and those that will be fulfilled in the future. The physical book can be purchased at Amazon for $12.99 from the following link: Donald Trump and America's Apocalypse.
Donald Trump and America's Apocalypse-Kindle Edition This electronic version of the 188 page print edition is available for only US$3.99. And you do not need an actual Kindle device to read it. Why? Amazon will allow you to download it to almost any device: Please click HERE to download one of Amazon s Free Reader Apps. After you go to for your free Kindle reader and then go to Donald Trump and America's Apocalypse-Kindle Edition.