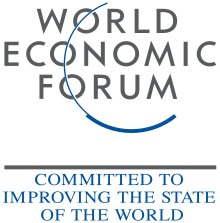 The World Economic Forum (WEF) has the following at its website:
2030Vision – partnering together to scale technologies for the global goals 

The 2030 Agenda for Sustainable Development sets out a 17 Global Goals (SDGs) to facilitate equal, sustainable and inclusive growth across the world, while promoting peace. …

2030Vision aims to be the global public-private platform that puts the expertise and resources of the tech sector in service of accelerating the achievement of the Global Goals. The platform mobilizes technology companies, government, civil society and international organisation leaders to harness emerging technologies and at scale to accelerate action to achieve the Global Goals within the next decade.

The platform seeks to form 4IR technology partnership … https://www.weforum.org/projects/frontier-2030 accessed 12/12/20
Will that really bring equal and inclusive growth and peace?
No.
WEF mentioned 4IR. Here is some information on that (bolding in source):
The Fourth Industrial Revolution (4IR)—characterized by the fusion of the digital, biological, and physical worlds, as well as the growing utilization of new technologies such as artificial intelligence, cloud computing, robotics, 3D printing, the Internet of Things, and advanced wireless technologies, among others … https://www.brookings.edu/research/the-fourth-industrial-revolution-and-digitization-will-transform-africa-into-a-global-powerhouse/ accessed 12/12/20
Biblical prophecies point to the loss of privacy and personal freedom related to the rise of the Beast of Revelation 13, and strongly point to the use of end time technologies to do this–particularly in regards to controlling buying and selling (cf. Revelation 13:16-18).
As far as artificial intelligence goes, the Continuing Church of God (CCOG) put together the following two videos on our Bible News Prophecy YouTube channel related to it:
Billionaire Elon Musk declared he was worried that artificial intelligence (AI) may lead to the rise of an "immortal dictator," a "godlike" entity that could take over the world. Is this accurate, or at least, close in some ways? Does Bible prophecy foretell of the rise of an immoral leader who considers himself above all gods? Will this result in great destruction? What is AI? How might it fit in with various prophecies? Was the increase in technological knowledge we now have prophesied over 2000 years ago? Will 666's control over buying and selling involve any form of AI? Dr. Thiel goes over many scriptures, including prophetic ones, that involve human knowledge–which is the basis of AI. He also points out that when various prophesies were made, there was no technology capable of fulfilling them, but that because of computers, such ability exists now. Dr. Thiel also points out what Jesus will do about it.

Here is a link: Artificial Intelligence and Prophecy.
And what about the WEF?
It wants something it is calling the Great Reset:
The Great Reset

There is an urgent need for global stakeholders to cooperate in simultaneously managing the direct consequences of the COVID-19 crisis. To improve the state of the world, the World Economic Forum is starting The Great Reset initiative. …

As we enter a unique window of opportunity to shape the recovery, this initiative will offer insights to help inform all those determining the future state of global relations, the direction of national economies, the priorities of societies, the nature of business models and the management of a global commons. Drawing from the vision and vast expertise of the leaders engaged across the Forum's communities, the Great Reset initiative has a set of dimensions to build a new social contract that honours the dignity of every human being. https://www.weforum.org/great-reset/ accessed 12/12/20
Here is something from WEF's Klaus Schwab:
There are many reasons to pursue a Great Reset, but the most urgent is COVID-19. Having already led to hundreds of thousands of deaths, the pandemic represents one of the worst public-health crises in recent history. …

The Great Reset agenda would have three main components. The first would steer the market toward fairer outcomes. To this end, governments should improve coordination (for example, in tax, regulatory, and fiscal policy), upgrade trade arrangements, and create the conditions for a "stakeholder economy." At a time of diminishing tax bases and soaring public debt, governments have a powerful incentive to pursue such action.

Moreover, governments should implement long-overdue reforms that promote more equitable outcomes. Depending on the country, these may include changes to wealth taxes, the withdrawal of fossil-fuel subsidies, and new rules governing intellectual property, trade, and competition.

The second component of a Great Reset agenda would ensure that investments advance shared goals, such as equality and sustainability. Here, the large-scale spending programs that many governments are implementing represent a major opportunity for progress. The European Commission, for one, has unveiled plans for a €750 billion ($826 billion) recovery fund. The US, China, and Japan also have ambitious economic-stimulus plans.

Rather than using these funds, as well as investments from private entities and pension funds, to fill cracks in the old system, we should use them to create a new one that is more resilient, equitable, and sustainable in the long run. This means, for example, building "green" urban infrastructure and creating incentives for industries to improve their track record on environmental, social, and governance (ESG) metrics.
Notice the following secular criticisms of the WEF's plans:
December 12, 2020

According to state and local governments, constitutional rights are not rights at all; they're privileges.  And they've been suspended in your best interest.  To keep you safe.

Moreover, if you want to work, have extended family over for dinner, worship with a congregation, or walk down the street without a mask, you're selfish.  You're not doing your part to stop the spread.

Klaus Schwab, a madman, and founder of the World Economic Forum (WEF) is a man of social science based totalitarian rule.  Individuals that think for themselves and pay their own way in life are not part of his master plan.  He prefers a docile public, subsisting one notch above poverty, that's fully dependent on a global state.

In his new book, "COVID-19: The Great Reset," Schwab and his co-author admit that COVID-19 is "one of the least deadly pandemics in the last 2000 years."  Yet the ruling class has acted like this is the new smallpox.  What gives?

The Viral Assault On Small Businesses

COVID-19 has provided the perfect cover Schwab's disciples to assault one of America's remaining expressions of freedom and independence: small businesses.  With lockdowns, politicians get to pick and choose what businesses survive and what businesses don't.  They get to decide who's essential and who isn't. https://www.zerohedge.com/political/viral-assault-small-businesses

What the media won't tell you about the World Economic Forum's 'Great Reset'

Glenn Beck warned in August that the global Left has planned fundamental change to society and the dismantling of capitalism by the year 2030. They call it the "Great Reset," and what seemed impossible has now been made probable thanks to COVID-19.

But any attempts to point this out are dismissed by the mainstream media and Big Tech as a "conspiracy," despite it being out in the wide open and in their own words! From the World Economic Forum: "Welcome to the year 2030. Welcome to my city – or should I say, 'our city'. I don't own anything. I don't own a car. I don't own a house. I don't own any appliances or any clothes." 12/02/20 https://www.theblaze.com/glenn-beck-special/watch-what-the-media-wont-tell-you-about-the-world-economic-forums-great-reset?rebelltitem=1#rebelltitem1

No Privacy, No Property: The World in 2030 According to the WEF

The World Economic Forum (WEF) was founded fifty years ago. It has gained more and more prominence over the decades and has become one of the leading platforms of futuristic thinking and planning. …

According to the WEF's scenario, the world will become quite a different place from now because how people work and live will undergo a profound change. The scenario for the world in 2030 is more than just a forecast. It is a plan whose implementation has accelerated drastically since with the announcement of a pandemic and the consequent lockdowns.

According to the projections of the WEF's "Global Future Councils," private property and privacy will be abolished during the next decade. The coming expropriation would go further than even the communist demand to abolish the property of production goods but leave space for private possessions. The WEF projection says that consumer goods, too, would be no longer private property.

If the WEF projection should come true, people would have to rent and borrow their necessities from the state, which would be the sole proprietor of all goods. The supply of goods would be rationed in line with a social credit points system. Shopping in the traditional sense would disappear along with the private purchases of goods. Every personal move would be tracked electronically, and all production would be subject to the requirements of clean energy and a sustainable environment.

In order to attain "sustainable agriculture," the food supply will be mainly vegetarian. In the new totalitarian service economy, the government will provide basic accommodation, food, and transport, while the rest must be lent from the state. 12/08/20 https://mises.org/wire/no-privacy-no-property-world-2030-according-wef
The WEF even has a term for the non-ownership: servitistation. This is how its website defines that:
Anyway, no I do not believe that servitisation is the answer to economic recovery caused by governmental overreach blamed on COVID-19.
I have long called the UN's 2030 "17 Sustainable Development Goals" a "false gospel." But that is specifically what the WEF is promoting.
Here is some information about it in our free booklet The Gospel of the Kingdom of God:
Does humanity have the solutions?

The world faces many problems.

Many people are hungry. Many people are oppressed. Many people face poverty. Many nations are in serious debt. Children, including unborn ones, face abuse. Drug-resistant diseases concern many doctors. Major industrial cities have air too polluted to be healthy. Various politicians threaten war. Terrorist attacks keep happening.

Can world leaders fix the problems facing humanity?

Many think so.

New Universal Agenda

On September 25, 2015, after a key-note speech by the Vatican's Pope Francis, the 193 nations of the United Nations (UN) voted to implement the "17 Sustainable Development Goals" of what originally was termed the New Universal Agenda. Here are the UN's 17 goals:

Goal 1. End poverty in all its forms everywhere

Goal 2. End hunger, achieve food security and improved nutrition and promote sustainable agriculture

Goal 3. Ensure healthy lives and promote well-being for all at all ages

Goal 4. Ensure inclusive and equitable quality education and promote lifelong learning opportunities for all

Goal 5. Achieve gender equality and empower all women and girls

Goal 6. Ensure availability and sustainable management of water and sanitation for all

Goal 7. Ensure access to affordable, reliable, sustainable and modern energy for all

Goal 8. Promote sustained, inclusive and sustainable economic growth, full and productive employment and decent work for all

Goal 9. Build resilient infrastructure, promote inclusive and sustainable industrialization and foster innovation

Goal 10. Reduce inequality within and among countries

Goal 11. Make cities and human settlements inclusive, safe, resilient and sustainable

Goal 12. Ensure sustainable consumption and production patterns

Goal 13. Take urgent action to combat climate change and its impacts

Goal 14. Conserve and sustainably use the oceans, seas and marine resources for sustainable development

Goal 15. Protect, restore and promote sustainable use of terrestrial ecosystems, sustainably manage forests, combat desertification, and halt and reverse land degradation and halt biodiversity loss

Goal 16. Promote peaceful and inclusive societies for sustainable development, provide access to justice for all and build effective, accountable and inclusive institutions at all levels

Goal 17. Strengthen the means of implementation and revitalize the global partnership for sustainable development

This agenda is supposed to be fully implemented by 2030 and is also called the 2030 Agenda for Sustainable Development. It aims to solve ailments facing humanity through regulation, education, and international and interfaith cooperation. While many of its objectives are good, some of its methods and goals are evil (cf. Genesis 3:5). This agenda, also, is consistent with Pope Francis's Laudato Si encyclical.

The "New Universal Agenda" could be called the "New Catholic Agenda" as the word "catholic" means "universal." Pope Francis called the adoption of the New Universal Agenda "an important sign of hope."

As a follow-up to the UN agreement, there was a meeting in Paris in December 2015 (officially titled 21st Conference of the Parties to the UN Framework Convention on Climate Change). Pope Francis also praised that international agreement and advised nations "to carefully follow the road ahead, and with an ever-growing sense of solidarity."

Nearly all the nations in the world agreed to the Paris accords, which had specific environmental goals and financial commitments. (Then US President Barack Obama signed a document to commit the USA to this in 2016, but in 2017, US President Donald Trump stated that the United States would NOT accept the agreed to Paris accords. This caused international outrage and has helped isolate the US from Europe and many other parts of the world.) Pope Francis later stated humanity "will go down" if it does not make his changes related to the climate.

While no one wants to breath polluted air, go hungry, be impoverished, be endangered, etc., will human attempts to meet the goals of the United Nations' 2030 agenda and/or the Paris accords solve the problems facing humanity?

The Track Record of the United Nations

The United Nations was formed and established on 24 October 1945, after World War II, in order to prevent another such conflict and to try to promote peace in the world. At its founding, the UN had 51 member states; there are now 193.

There have been hundreds, if not thousands, of conflicts around the world since the United Nations formed, but we have not yet had what could be described as the third World War.

Some believe that international cooperation like the United Nations claims to promote, combined with the type of interfaith and ecumenical agenda that Pope Francis and many other religious leaders are trying to promote, will bring peace and prosperity.

However, the track record for the United Nations to do this has not been good. In addition to the numerous armed conflicts since the United Nations formed, multiple millions are hungry, refugees, and/or desperately poor.

Over a decade ago, the United Nations set forth to implement its Millennium Development Goals. It had eight "development goals," but this did not succeed, even according to the UN itself. So, in 2015, its so-called "17 Sustainable Development Goals" were adopted. Some are optimistic. Some consider it a utopian fantasy.

As far as utopia goes, on May 6, 2016, Pope Francis said he dreamed of a humane European utopia that his church could help that continent attain. Yet, the Pope's dream will turn out to be a nightmare (cf. Revelation 18).

There May Be Some Cooperation and Success, But …

Merriam Webster's Dictionary states that utopia is "an imaginary place in which the government, laws, and social conditions are perfect." The Bible teaches that humanity cannot solve its problems on its own:

23 O Lord, I know the way of man is not in himself; It is not in man who walks to direct his own steps. (Jeremiah 10:23, NKJV throughout unless otherwise indicated)

The Bible teaches that international cooperation will fail:

16 Destruction and misery are in their ways; 17 And the way of peace they have not known. 18 There is no fear of God before their eyes. (Romans 3:16-18)

Yet, many humans are working towards their view of a utopian society and even sometimes try to involve religion. But almost none are willing to follow the ways of the one true God. It is not that there will be no progress towards any of the United Nation's or the Vatican's goals. There will be some, as well as some setbacks.

Actually, and probably after massive conflict, a type of international peace deal will be agreed to and confirmed (Daniel 9:27). When it is, many will falsely tend to believe that humanity will be bringing about a more peaceful and utopian society.

Many will be taken in by such international 'utopian progress' (cf. Ezekiel 13:10) as well as by various signs and wonders (2 Thessalonians 2:9-12). But the Bible says such peace will not last (Daniel 9:27; 11:31-44), despite what leaders may claim (1 Thessalonians 5:3; Isaiah 59:8).

The idea that, apart from Jesus, humanity can bring utopia in this 'present evil age' is a false gospel (Galatians 1:3-10).
Here is a link to our free online booklet The Gospel of the Kingdom of God. Note: This booklet is available in over 100 languages at: https://www.ccog.org
While the world seems to be impressed by the UN's agenda, what the WEF, Vatican, and the UN are seemingly trying to do is repeatedly warned against in the Bible (Revelation 13:1-18, 14:12, 18:4; Zechariah 2:6-7).
Notice a prophecy warning against such leaders:
12…Those who lead you cause you to err, And destroy the way of your paths. (Isaiah 3:12)

16 For the leaders of this people cause them to err, And those who are led by them are destroyed (Isaiah 9:16).

3 For when they say, "Peace and safety!" then sudden destruction comes upon them, as labor pains upon a pregnant woman. And they shall not escape. 4 But you, brethren, are not in darkness, so that this Day should overtake you as a thief. (1 Thessalonians 5:3-4)
While promoting true peace is great, the way that the World Economic Forum seems to be going about it is not good.
Do not fall for it as it will lead to destruction and a totalitarian society.
The ONLY real solution for the problems facing humanity is repentance and the good news of the coming Kingdom of God.
UPDATE 12/13/20: We just put up a related video:
Is the end coming in 2021? Jesus' disciples specifically asked Him how to know when this would happen (Matthew 24:3)–and He responded with details (Matthew 24:4-22). Sadly, many overlook what Jesus taught, but instead try to point to other things. Is it possible for the Great Tribulation to start in 2021 or before 2024? What about the so-called Big Reset and the so-called Great Reset. The World Economic Forum has posted, "The 2030 Agenda for Sustainable Development sets out a 17 Global Goals (SDGs) to facilitate equal, sustainable and inclusive growth across the world, while promoting peace. … The platform seeks to form 4IR technology partnership … There is an urgent need for global stakeholders to cooperate in simultaneously managing the direct consequences of the COVID-19 crisis. To improve the state of the world, the World Economic Forum is starting The Great Reset initiative." What are the main points of that according to Klaus Schwab? Will that happen in 2021? Did Glenn Beck warn against the Great Reset? What about property ownership changes? Will artificial intelligence and other 4IR technologies lead to the peaceful world that the United Nations is promoting for 2030 or instead to a totalitarian rule? Dr. Thiel answers these questions and more as he points to the return of Jesus and the establishment of the Kingdom of God.
Here is a link to the video: 2021: The Great Tribulation or the Great Reset?
Some items of possibly related interest may include:
COVID 19 is NOT the End, but could it be TEOTWAWKI? The novel coronavirus called COVID-19 is wreaking havoc around the world. Many states of the USA as well as countries in Europe are on lockdown with shelter in place /shelter in residence requirements. In France, a form is required when you are not at your house. In Spain, drones are being used to warn people who are outside to got back to their homes–does that bring up feelings of 'Big Brother'? Italy, France, and other areas are using police and/or military force to encourage people to stay inside. According to the Bible could this be the end? If not, what has to happen first? Have the second and third of the four horsemen of the Apocalypse started their ride? Could COVID-19 be the fourth horseman? Why or why not? Could we be seeing The End of the World as We Know It (TEOTWAWKI) like the R.E.M.'s 1987 single song discussed? Do Christians need to fear? What did Jesus teach? What did the Psalmist teach? This is a video. Here is a link to a version in the Spanish language: Corona 19 no es el final PERO es el TEOTWAWKI.
COVID-19 Leading to 666? The novel coronavirus of Wuhan, China fame, is now called COVID-19. It has also been called the 'Coronapocalypse.' Does COVID-19 have any prophetic ramifications? What did Jesus teach about pestilences and sorrows in the Olivet prophecy in Matthew 24? Could COVID-19 be the ride of the fourth horseman of the Apocalypse? Why was this type of disease expected according to the O. Here is a link to a version in the Spanish language: ld Testament prophecies in Deuteronomy and Leviticus? What has the US Centers for Disease Control warned about? What has the CDC reported about the flu? Were there lessons about fear and infections in the 2011 movie 'Contagion'? Because of COVID-19, the World Health Organization (WHO), nation of Iran, and certain French locations are telling people not to use cash, but instead electronic forms of payment. The US Federal Reserve is now quarantining money repatriated from Asia to reduce the potential spread of the coronavirus on US currency bills. Is COVID-19 worse than we have been told or could this all be a 'false flag' event to encourage people to move towards a cashless society? If the thousands of deaths associated with COVID-19 are pushing parts of the world towards cashlessness, how much more likely will the ride of the fourth horseman and over a billion human deaths motivate people to move to making electronic payments that can be monitored? The Bible tells of a soon coming society that controls buying and selling to force allegiance to a coming European Beast power, known as 666 (Revelation 13:16-18). Does the 'great tribulation' begin before ride of the fourth horseman or with the opening of the fifth seal of Revelation 6? Do the words of Jesus helps us better understand the sequence of the four horsemen of the Apocalypse and the start of the Great Tribulation? Will the ride of the fourth horseman help lead to the rise of 666? Is that ride very close? Dr. Thiel addresses these issues and more in this video. Here is a link to a version in the Spanish language: El COVID-19 ¿Conduce al 666?
Two Horned Beast of Revelation and 666 Who is 666? This article explains how the COG views this, and compares this to Ellen White. Here is a link to a prophetic video Six Financial Steps Leading to 666?
United Nations: Humankind's Last Hope or New World Order? Is the UN the last hope for humanity? Or might its goals end up with sinister results? Two related videos include UN's 'New Universal Agenda' is a False Gospel! and United Nations and Vatican Are Planning the New World Order.
Fourth Horseman of the Apocalypse What is the pale horse of death and pestilences? What will it bring and when? Here is a link to a related sermon: Fourth Horseman, COVID, and the Rise of the Beast of Revelation. Here is a version of that sermon in Spanish: El Cuarto Caballo, El COVID y El Surgimiento de la Bestia del Apocalipsis. Some shorter related videos may include Amphibian Apocalypse: Threat to Humans? and Zombie Deer Disease is Here! Are the 10 Plagues on Egypt Coming? Here is a version of the article in Spanish: El cuarto jinete de Apocalipsis, el caballo pálido de muerte y pestilencia.
Four Horsemen of the Apocalypse What do each of the four horseman of the Apocalypse represent? Have they began their ride? Did Jesus discuss the any of this? Might their rides coincide with the "beginning of sorrows? Do they start their ride prior to the Great Tribulation? Did Nostradamus or any other 'private prophets' write predictions that may mislead people so that they may not understand the truth of one or more of the four horseman? There is also a related YouTube video titled The Four Horsemen of the Apocalypse.
The Mark of Antichrist What is the mark of Antichrist? What have various ones claimed? Here is a link to a related sermon What is the 'Mark of Antichrist'?
Mark of the Beast What is the mark of the Beast? Who is the Beast? What have various ones claimed the mark is? What is the 'Mark of the Beast'?
Europa, the Beast, and Revelation Where did Europe get its name? What might Europe have to do with the Book of Revelation? What about "the Beast"? Is an emerging European power "the daughter of Babylon"? What is ahead for Europe? Here is a link to a video titled: Can You Prove that the Beast to Come is European?
Is God Calling You? This booklet discusses topics including calling, election, and selection. If God is calling you, how will you respond? Here is a link to a related sermon: Could God be Calling You? A short animation is also available: Is God Calling You?
Christian Repentance Do you know what repentance is? Is it really necessary for salvation? A related sermon is also available titled: Real Christian Repentance.
Just What Do You Mean — Repentance? Do you know what repentance is? Have you truly repented? Repented of what? Herbert W. Armstrong wrote this as a booklet on this important subject.
When You Sin: Do You Really Repent? This is an article by Charles F. Hunting. A related sermon is Confess to God and truly repent.
Do Christians Sin? This is an article by Herbert W. Armstrong.
The Gospel of the Kingdom of God This free online pdf booklet has answers many questions people have about the Gospel of the Kingdom of God and explains why it is the solution to the issues the world is facing. Here are links to three related sermons: The World's False Gospel, The Gospel of the Kingdom: From the New and Old Testaments, and The Kingdom of God is the Solution.