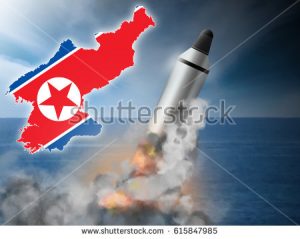 North Korean launched a couple of missiles today:
North Korea test-launches 3 ballistic missiles including possible ICBM …

May 25, 2022

North Korea test-launched a suspected intercontinental ballistic missile and two shorter-range weapons into the sea Wednesday, South Korea said, hours after President Joe Biden ended a trip to Asia where he reaffirmed the U.S. commitment to defend its allies in the face of the North's nuclear threat.

In addition, South Korean Deputy National Security Adviser Kim Tae-hyo said Pyonyang has been testing a "nuclear  detonation device" to prepare for what would be Pyongyang's first nuclear test since 2017, according to the South Korean news agency Yonhap.

He added that, "The possibility of an imminent nuclear test in the next day or two is low, but after that, there is certainly a possibility" one could be conducted.

If confirmed, the ICBM launch would be the North's first in about two months amid stalled nuclear diplomacy with the United States. Breaking its 2018 moratorium on long-distance launches, North Korea in March claimed to have test-launched its longest-range missile as part of its development of functioning nuclear-armed missiles that can reach the American homeland . …

South Korea's military said the suspected ICBM reached a maximum height of 335 miles while traveling 223 miles east after being fired from the North's capital region. The Joint Chiefs of Staff said the North apparently lost the second missile 12 miles into flight, while the third missile flew 472 miles on an apogee of 37 miles. https://www.cbsnews.com/news/north-korea-3-ballistic-missiles-possible-icbm-south-says/
Whether or not this was an ICBM, it looks like it is intended to send a message to the USA and the nations that are located near North Korea.
The North Korean leadership has often been playing a dangerous game. And while the USA may have costs, the USA is currently the world power with the strongest fortresses, and North Korea is not prophesied to defeat the USA (cf. Daniel 11:39).
North Korea's actions bring to mind the following:
9 Proclaim this among the nations:
"Prepare for war!
Wake up the mighty men,
Let all the men of war draw near,
Let them come up.
10 Beat your plowshares into swords
And your pruning hooks into spears;
Let the weak say, 'I am strong.'" (Joel 3:9-10)
Now, the context of Joel 3 points to this occurring at the time of Armageddon–see also Armageddon.
But many nations around the world are arming now–though this will increase.
As far as the time we are now in, notice some statements that Jesus made:
4 "Take heed that no one deceives you. 5 For many will come in My name, saying, 'I am the Christ,' and will deceive many. 6 And you will hear of wars and rumors of wars. See that you are not troubled; for all these things must come to pass, but the end is not yet. 7 For nation will rise against nation, and kingdom against kingdom. And there will be famines, pestilences, and earthquakes in various places. 8 All these are the beginning of sorrows. (Matthew 24:4-8)

7 But when you hear of wars and rumors of wars, do not be troubled; for such things must happen, but the end is not yet. 8 For nation will rise against nation, and kingdom against kingdom. And there will be earthquakes in various places, and there will be famines and troubles. These are the beginnings of sorrows. (Mark 13:7-8)
Some troubles are bound to affect many should there be a real war with North Korea.
Military issues are expected in these times.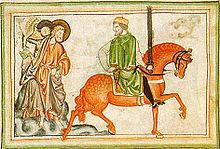 Red Horseman of War
Jesus had the Apostle John record:
3 When He opened the second seal, I heard the second living creature saying, "Come and see." 4 Another horse, fiery red, went out. And it was granted to the one who sat on it to take peace from the earth, and that people should kill one another; and there was given to him a great sword. (Revelation 6:3-4)
The specter of war is haunting the world right now. And though we expect, after conflict, to see temporary peace in places like the Middle East (cf. Daniel 9:27; see also The 'Peace Deal' of Daniel 9:27), many are preparing for war in the Orient.
The fact is that the 6000 years God gave humankind to rule itself is about to come to an end. Because of that, we are to expect wars, rumors of wars, and various sorrows.
A vengeful North Korea may have operatives try to detonate nuclear bombs, electromagnetic pulse weapons, and/or dirty bombs. North Korea may attempt to unleash chemical and/or biological weapons against the USA, South Korea, Japan, and/or Guam. Steps to prepare for some or all of this may have been begun by the North Koreans.
North Korea's leaders may well decide that if they are attacked they should attempt to cause the most damage possible.
Despite wars, ultimately, there is good news as the Kingdom of God will come and those issues will be gone (Revelation 7:16).
Until then, we will hear of troubles, rumors of wars, wars, and the Great Tribulation. And irrespective of what happens to North Korea and Japan, eventually, one of those wars will eliminate the USA (Daniel 11:39; see also USA in Prophecy: The Strongest Fortresses). The situation with North Korea has the potential to weaken the USA in various ways many have not seriously considered.
All 'options' may also be on the table for North Korea.
Some items of possibly related interest may include:
Korea in Prophecy, Any Witness? Where did the Korean people come from? Does God have a plan for the Koreans? Is Korea mentioned in any prophecies? Will Koreans be among the first in the Kingdom of God? Here is a machine-translated link to that article in Korean: 한국의 언어로 : 한국 예언, 모든 증인에?. Here is a link to a magazine with that article in Mandarin Chinese: 在预言中的韩国:有任何证人吗?. A prophetic video is also available: Syria, North Korea, and Prophecy.
Armageddon Who is involved and when will this gathering happen? Here is also a video from Dr. Thiel, from Tel Megiddo in Israel: Armageddon. Other videos include: Armageddon Will it come on Trump's watch?, Iraq, Armageddon, & Prophecy, Freemasonry, Armageddon, and Rome, Is China paving roads to Armageddon?, and Jordan, Petra, and Armageddon.
Four Horsemen of the Apocalypse What do each of the four horseman of the Apocalypse represent? Have they began their ride? Did Jesus discuss the any of this? Might their rides coincide with the "beginning of sorrows? Do they start their ride prior to the Great Tribulation? Did Nostradamus or any other 'private prophets' write predictions that may mislead people so that they may not understand the truth of one or more of the four horseman? There is also a related YouTube video titled Sorrows and the Four Horsemen of the Apocalypse.
Does God Have a 6,000 Year Plan? What Year Does the 6,000 Years End? Was a 6000 year time allowed for humans to rule followed by a literal thousand year reign of Christ on Earth taught by the early Christians? Does God have 7,000 year plan? What year may the six thousand years of human rule end? When will Jesus return? 2030 or 20xx? There is also a video titled 6000 Years: When will God's Kingdom Come? Here is a link to the article in Spanish: ¿Tiene Dios un plan de 6,000 años?
When Will the Great Tribulation Begin? 2022, 2023, or 2024? Can the Great Tribulation begin today? What happens before the Great Tribulation in the "beginning of sorrows"? What happens in the Great Tribulation and the Day of the Lord? Is this the time of the Gentiles? When is the earliest that the Great Tribulation can begin? What is the Day of the Lord? Who are the 144,000? Here is a version of the article in the Spanish language: ¿Puede la Gran Tribulación comenzar en el 2020 o 2021? ¿Es el Tiempo de los Gentiles? A related video is: Great Tribulation: 2026 or 2027? A shorter video is: Can the Great Tribulation start in 2022 or 2023? Here is a video in the Spanish language: Es El 2021 el año  de La Gran Tribulación o el Grande Reseteo Financiero.
The Times of the Gentiles Has there been more than one time of the Gentiles? Are we in it now or in the time of Anglo-America? What will the final time of the Gentiles be like? A related sermon is available and is titled: The Times of the Gentiles.