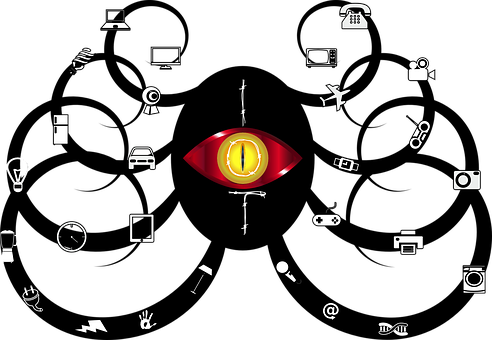 Surveillance Octopus (Pixabay)

Privacy is more and more going away and in many ways is already gone.
The Rutherford Institute put out the following related to the Metaverse:
The Metaverse Is Big Brother in Disguise: Freedom Meted Out by Technological Tyrants

Welcome to the Matrix (i.e. the metaverse), where reality is virtual, freedom is only as free as one's technological overlords allow, and artificial intelligence is slowly rendering humanity unnecessary, inferior and obsolete.

Mark Zuckerberg, the CEO of Facebook, sees this digital universe—the metaverse—as the next step in our evolutionary transformation from a human-driven society to a technological one. …

The metaverse is, in turn, a dystopian meritocracy, where freedom is a conditional construct based on one's worthiness and compliance.

In a meritocracy, rights are privileges, afforded to those who have earned them. There can be no tolerance for independence or individuality in a meritocracy, where political correctness is formalized, legalized and institutionalized. Likewise, there can be no true freedom when the ability to express oneself, move about, engage in commerce and function in society is predicated on the extent to which you're willing to "fit in."

We are almost at that stage now.

Consider that in our present virtue-signaling world where fascism disguises itself as tolerance, the only way to enjoy even a semblance of freedom is by opting to voluntarily censor yourself, comply, conform and march in lockstep with whatever prevailing views dominate. 11/09/21 https://www.rutherford.org/publications_resources/john_whiteheads_commentary/the_metaverse_is_big_brother_in_disguise_freedom_meted_out_by_technological_tyrants
Sadly, even in places like the USA, if you post something that those at Google, Facebook, YouTube, Vimeo, Twitter, etc. do not like, they may remove you, penalize you financially, or 'shadow ban' you so that others will find it next to impossible to find you.
Furthermore, Big Tech, and various governments, also collect massive amounts of information on you–even if you do not post online.
Notice also the following from Michael Snyder :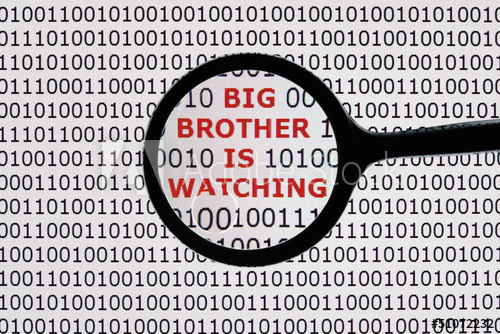 (Public Domain via Adobe)
Big Brother Is Spying On You In Thousands Of Ways, And All Of That Info Now Goes Into Centralized "Fusion Systems"

Big Brother is watching you. Sadly, most people don't realize how extensive the surveillance grid has now become. As you drive to work or to school, license plate readers are systematically tracking where you travel. In major cities, thousands of highly advanced security cameras (many equipped with facial recognition technology) are monitoring your every move. If authorities detect that you are doing something suspicious, they can quickly pull up your criminal, financial and medical records. Of course if they want to dig deeper, your phone and your computer are constantly producing a treasure trove of surveillance data. Nothing that you do on either one of them is ever private.
In the past, compiling all of that information would take a great deal of time. But now tech giants such as Microsoft, Motorola, Cisco and Palantir are selling "fusion systems" to governments all over the planet. These "fusion systems" can instantly integrate surveillance data from thousands of different sources, and this has totally transformed how law enforcement is conducted in many of our largest cities. …
Arthur Holland Michel got the opportunity to test out the "fusion system" that Microsoft had built for New York City…

The NYPD official showed me how he could pull up any city resident's rap sheet, lists of their known associates, cases in which they were named as a victim of a crime or as a witness, and, if they had a car, a heatmap of where they tended to drive and a full history of their parking violations. Then he handed me the phone. Go ahead, he said; search a name.

A flurry of people came to mind: Friends. Lovers. Enemies. In the end, I chose the victim of a shooting I'd witnessed in Brooklyn a couple of years earlier. He popped right up, along with what felt like more personal information than I, or even perhaps a curious officer, had any right to know without a court order. Feeling a little dizzy, I gave the phone back.

If this is what is going on in major cities such as Chicago and New York, can you imagine the technology that the alphabet agencies of the federal government must now possess?

Of course this isn't just happening in the United States. …

Strict new laws against "hate speech" and "political extremism" are being instituted all over Europe, and this new tool will help to track down "thought criminals".

In particular, this new tool will be heavily monitoring "social media sites such as Facebook, YouTube as well as normal telecommunications platforms"…

A product of the EU funded Horizon 2020 to foster new surveillance technology, ROXANNE works across social media sites such as Facebook, YouTube as well as normal telecommunications platforms to identify, categorise, and track faces and voices enabling authorities to paint a more in depth picture of the network being investigated, whether it be in relation to criminal activity or those deemed politically extreme.

Enabling authorities to draw on raw data from a variety of sources and platforms in order to recognise common speech patterns, facial features, and geolocation, the end result is both to identify suspects and paint an intricate picture of the networks being put under the microscope.

So if you live in Europe and you think that you might be guilty of "thought crime" at some point, you might want to get rid of your phone and your computer. 02/07/21 http://endoftheamericandream.com/big-brother-is-spying-on-you-in-thousands-of-ways-and-all-of-that-info-now-goes-into-centralized-fusion-systems/
We know that the Bible tells of a time when the 666 Beast power will have totalitarian control (cf. Revelation 13:16-18)–the stage for this is being set.
As far as the USA goes, its many espionage agencies pretty much already know what everyone does on the internet. Yes, they do not have 100% knowledge, but they are very close to that. Things like the Metaverse will tend to make surveillance more complete and actually easier.
Some may find it interesting to understand that the old WCG predicted that a time of totalitarian control in various articles. Here are excerpts from several of them: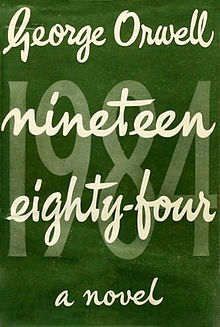 Front Cover of the First (1949) Edition of '1984'
"You had to live in the assumption that every sound you made was overheard, and, except in darkness, every movement scrutinized."

That is the frightening world of George Orwell's 1984 — a world where two-way "telescreens" and unremitting surveillance make solitude an impossibility, privacy a punishable crime. It is the government of "Big Brother," a government that pries into all aspects of citizens' lives.

It is also a world which lies nearer at hand than most of us would like to admit. It is a world which many well-meaning people are unwittingly helping to usher in. …

A surprising amount of what we do or say in public — and often in private — is gathered, summarized, evaluated, codified, transferred, combined and filed away by number. The erosion of personal privacy has become a hallmark of our computerized, technologically sophisticated age. Indeed, the right to privacy now stands in greater jeopardy than at any time in the history of mankind!

What emerges, upon investigation, is a chilling picture of a democracy being eaten away by the unrestrained use of intrusive technology, a democracy being undermined by governmental and private institutions left to their own devices through the apathy of the citizenry. The implications are frightening.

This erosion of privacy can be traced to the workings of two main power centers; government and the news media. …

The framers of the U.S. Constitution well remembered the infamous British "writs of assistance" — general warrants authorizing wide-ranging searches. It was not uncommon for officials of the British Crown to burst unannounced into colonial homes and businesses, arresting the occupants and seizing property.

Nevertheless, that "most valued" right of privacy which the Founding Fathers built into the Constitution is now being increasingly trampled upon, pushing us ever closer to the brink of Orwell's "Big Brother" world of 1984. Few realize the extreme gravity of the situation. (Rader SR, Stump KW. Big Brother Is Watching You: THE ASSAULT ON PRIVACY! Plain Truth, May 1979)

Orwell (his real name was Eric Blair) caught the fancy of many readers with his best-selling 1984, which has since become the standard definition for extreme mental and physical oppression. … George Orwell's novel is centered in England, where in that isle by 1984 is headquartered an extreme socialistic philosophy that dominates the United States, Latin America and what was once the British Empire. Orwell vividly paints the scene of a world-ruling empire that enslaves humanity rather than frees it. … (INGSOC is short for English Socialism) …

Numerous literary critics believe Orwell meant the novel as a warning. …

The apostle Paul warned that there were those "who suppress the truth" (Rom. 1:18, RAV). …

Jesus knew that his message of government would be suppressed. But he also determined that the time would come when his original unadulterated message would be thundered across this globe. The exciting aspect of this foreknowledge is that this prophesied event barely precedes the actual reestablishment of God's kingdom upon earth. Jesus himself thus declared: "And this gospel of the kingdom will be preached in all the world as a witness to all the nations, and then the end [Greek: alon — this "age" of man, not this physical globe] will come" (Matt. 24:14, RAV). …

Orwell, as one writer put it, was convinced "that modern man [is] inadequate to I cope with the demands of his history." Indeed, the Orwellian INGSOC will appear in form. The Bible prophesies a terrible time soon to come (Matt. 24:21) — a short dark age of religious and political persecution. (Snyder MA. Is a New Dark Age Coming? Plain Truth, January 1984)

God asserts that children are His gift (Psalm 127:3). God puts responsibility for proper child rearing squarely on the parents (Deuteronomy 6:7, Proverbs 22:6). A parent is, while not an absolute owner of a child, God's trustee who has the God-given right to care for and train the child as God's steward.

But a different idea is gaining influence today. The idea is government owns your child. The reason behind the idea is that social planners-people who consider it their business to remake society according to what they think is good-will be unable to bring about a "just" or "equal" society unless government is able to control child rearing.

Mark the following frightening words: "… the fact that children are raised in families means there is no equality. In order to raise children with equality we must take them away from families and communally raise them" (emphasis ours). The statement was made by Mary Jo Baine, assistant professor of education at Wellesley College.

The sentiment is echoed by top government bureaucrats in the United States. "Children do not belong to parents," says Edward Zigler, director of the U.S. Government Office of Child Development.

The 1972 Minneapolis Declaration of Feminism, as you would expect, follows the antifamily party line: "… With the destruction of the nuclear family, children must be seen as the responsibility of the entire society, rather than the individual." (Evidently, the Minnesota feminists don't even recognize the existence of parents, only that of society and individuals).

Even more chilling is the fact that such jackboot antifamily sentiments are occasionally found among judges in our society. Judge Lisa Richette of the First Judicial District of Pennsylvania, reportedly said: "If there is a least detrimental alternative, remove the child and don't worry about the right of the parents. The child belongs to society. The parents were only biological producers." (Evidently, Judge Richette has never read the decision of the American Supreme Court made in 1925 before the recent attack on the family, which directly contradicts her sentiments. "The child," said the Supreme Court in one of its greatest moments, "is not the mere creature of the state" (Pierce v. Society of Sisters).

When you read of the statements of people such as Professor Baine, Mr. Zigler or Judge Richette, you cannot help but be reminded of a book that showed penetrating insight into the modern world. It is George Orwell's 1984.

The book prophesies a horrible, nightmarish future for mankind. Life will be a vast prison-human government will be in control of everything. There will be no freedom. There will be no individuality, and the family will be or made the servant of the state.

The following passage from 1984 practically describes to a tee the kind of world advocated by Ms. Baine, Mr. Zigler and Judge Richette: "Nearly all children nowadays were horrible. What was worst of all was by means of such organizations as the Spies they were systematically turned into ungovernable little savages, and yet this produced in them no tendency whatever to rebel against the discipline of the Party. On the contrary, they adored the Party and everything connected with it."

In George Orwell's nightmare world of 1984, children will be allowed to remain with parents, but the human state will claim their loyalties. Children will certainly "not belong to their parents." They will belong to "Big Brother" (the government). In fact, in Mr. Orwell's prophetic novel, children are encouraged to spy on, turn in and terrorize their parents!

Compare author Orwell's prophecy with the equally prophetic words of Jesus Christ, describing the time before the return of Christ: "… the children shall rise up against their parents, and cause them to be put to death" (Matthew 10:21). (Calkins J. THE MOVEMENT TO DESTROY THE FAMILY. Plain Truth, May, 1980)

The world already too much resembles George Orwell's nightmare vision of 1984, where Big Brother regulated the lives of everyone. But in addition to the dangers of totalitarianism, Orwell also warned of the corruption of language which inevitably accompanies it. The rulers of the 1984-state will tell you that they are protecting your basic human rights – to be their slaves. Orwell summed it up when he described the slogan of Big Brother society: "Freedom is Slavery. War is Peace. Ignorance is Strength."

It calls to mind the words of the Old Testament prophet: "Woe unto them that call evil good, and good evil" (Isa. 5:20). Indeed, Isaiah's point is essentially the same as Orwell's: Language must have consistent and specific meaning or all manner of evil will be called good. The reluctance of world leaders to say precisely what they mean by "human rights" is a serious matter. (Calkins J. HUMAN RIGHTS COME FROM GOD. Plain Truth, August 1978)
Since these articles came out, governments, computer technologies. and internet companies have been used which make the situation worse.
Now we are seeing more totalitarian steps, and the time of totalitarian control is even easier to predict.
In his article, Michael Snyder also had the following:
Here in the U.S., more political voices are being "deplatformed" with each passing day.  Progressive reporter Jordan Chariton originally cheered when conservatives were being deplatformed, but at this point he regrets his calls for censorship now that YouTube has taken down one of his videos…
We of the Continuing Church of God have had issues with selective actual banning by YouTube and Vimeo, along with massive 'shadow banning' from Google and YouTube.
As far as control and loss of freedom to spread the truth goes, notice these scriptures:
15 He was granted power to give breath to the image of the beast, that the image of the beast should both speak and cause as many as would not worship the image of the beast to be killed. 16 He causes all, both small and great, rich and poor, free and slave, to receive a mark on their right hand or on their foreheads, 17 and that no one may buy or sell except one who has the mark or the name of the beast, or the number of his name.

18 Here is wisdom. Let him who has understanding calculate the number of the beast, for it is the number of a man: His number is 666. (Revelation 13:15-18)

11 "Behold, the days are coming," says the Lord God,
"That I will send a famine on the land,
Not a famine of bread,
Nor a thirst for water,
But of hearing the words of the Lord.
12 They shall wander from sea to sea,
And from north to east;
They shall run to and fro, seeking the word of the Lord,
But shall not find it. (Amos 8:11-12)
A totalitarian system will be put in place. Internet companies are making it easier for this to occur.
Amos told of a time that will come when the word of God will not be found. I do not believe that this means that there will be no more Bibles–but that those wanting to better understand it will have trouble finding explanations. That is part of why we in the Continuing Church of God are preparing for the 'short work' (Romans 9:28) and the coming 'famine of the word.'
Consider, however, that Jesus said:
4 I must work the works of Him who sent Me while it is day; the night is coming when no one can work. (John 9:4)
Philadelphian Christians want to respond to the doors that Christ opens to proclaim the gospel (2 Corinthians 2:12; 1 Corinthians 16:8-9; Colossians 4:2-4) and do the work. We will stand up for the truth, despite realizing that the 'famine of the word' that the prophet Amos referred to is coming. We must do the work and persevere to the end–despite totalitarian and Orwellian calls by various ones.
Furthermore, there is good news as the Kingdom of God will come and replace the Babylonian (Revelation 13:16-18) system that we see being put together today.
Yet, have no doubts, the type of totalitarian Beast society that the Bible warned about for the end times is truly taking shape in many parts of the world.
Notice the following from the Bible:
1 Hear my voice, O God, in my meditation;
Preserve my life from fear of the enemy.
2 Hide me from the secret plots of the wicked,
From the rebellion of the workers of iniquity,
3 Who sharpen their tongue like a sword,
And bend their bows to shoot their arrows — bitter words,
4 That they may shoot in secret at the blameless;
Suddenly they shoot at him and do not fear.

5 They encourage themselves in an evil matter;
They talk of laying snares secretly;
They say, "Who will see them?"
6 They devise iniquities:
"We have perfected a shrewd scheme."
Both the inward thought and the heart of man are deep. (Psalm 64:1-6)

9 Keep me from the snares they have laid for me,
And from the traps of the workers of iniquity.
10 Let the wicked fall into their own nets,
While I escape safely. (Psalm 141:9-10)
And while you might think that if you have done nothing wrong, you have nothing to fear from the snares of surveillance, consider that unless you are a Philadelphian Christian or will not take the mark of the beast or the number of his name, you will be considered an enemy and will be subject to persecution from the Beast power. There is no other reliable 'escape'–even living off the grid is not going to be safe (cf. Amos 3:9-14; Lamentations 4:19; see also Physical Preparation Scriptures for Christians).
Technology, government desires for surveillance, and biblical prophecy are all pointing to a coming totalitarian state.
Yes, it really is in the process of happening.
Only the Philadelphian Christians are promised to be protected from the coming 'hour of trial':
1 Gather yourselves together, yes, gather together,
O undesirable nation,
2 Before the decree is issued,
Or the day passes like chaff,
Before the Lord's fierce anger comes upon you,
Before the day of the Lord's anger comes upon you!
3 Seek the Lord, all you meek of the earth,
Who have upheld His justice.
Seek righteousness, seek humility.
It may be that you will be hidden
In the day of the Lord's anger. (Zephaniah 2:1-3)

2 Deliver me in Your righteousness, and cause me to escape;
Incline Your ear to me, and save me.
3 Be my strong refuge,
To which I may resort continually;
You have given the commandment to save me,
For You are my rock and my fortress. (Psalm 71:2-3)

7 "And to the angel of the church in Philadelphia write,

'These things says He who is holy, He who is true, "He who has the key of David, He who opens and no one shuts, and shuts and no one opens": 8 "I know your works. See, I have set before you an open door, and no one can shut it; for you have a little strength, have kept My word, and have not denied My name. 9 Indeed I will make those of the synagogue of Satan, who say they are Jews and are not, but lie — indeed I will make them come and worship before your feet, and to know that I have loved you. 10 Because you have kept My command to persevere, I also will keep you from the hour of trial which shall come upon the whole world, to test those who dwell on the earth. (Revelation 3:7-10)
Philadelphian Christians are promised a way of escape (see also There is a Place of Safety for the Philadelphians. Why it May Be Near Petra).
Other Christians are NOT as Revelation 13 shows. Furthermore, notice that Revelation 12 shows that there will be two groups of Christians and only one of the groups is prophesied to escape the coming persecution:
14 But the woman was given two wings of a great eagle, that she might fly into the wilderness to her place, where she is nourished for a time and times and half a time, from the presence of the serpent. 15 So the serpent spewed water out of his mouth like a flood after the woman, that he might cause her to be carried away by the flood. 16 But the earth helped the woman, and the earth opened its mouth and swallowed up the flood which the dragon had spewed out of his mouth. 17 And the dragon was enraged with the woman, and he went to make war with the rest of her offspring, who keep the commandments of God and have the testimony of Jesus Christ. (Revelation 12:14-17)
Notice something Jesus said regarding being able to escape:
36 Watch therefore, and pray always that you may be counted worthy to escape all these things that will come to pass, and to stand before the Son of Man. (Luke 21:36)
It is ONLY the Philadelphian Christians that are promised a way of escape from the coming Great Tribulation.
Almost no one will be able to hide from the coming totalitarian power. Do not deceive yourself that you will escape without taking the proper spiritual steps.
Remember that the Bible warns NOT TO WAIT UNTIL IT IS TOO LATE TO 'GATHER TOGETHER' to possibly be able to escape (Zephaniah 2:1-3).
The time to strive to be a Philadelphian Christian is now.
Some items of possibly related interest may include:
The Philadelphia Church Era was predominant circa 1933 A.D. to 1986 A.D. The old Radio Church of God and old Worldwide Church of God, now the remnant of that era is basically the most faithful in the Church of God, like who hold to the beliefs and practices of the Continuing Church of God.
Preparing for the 'Short Work' and The Famine of the Word What is the 'short work' of Romans 9:28? Who is preparing for it? Here is a link to a related video sermon titled: The Short Work.
Persecutions by Church and State This article documents some that have occurred against those associated with the COGs and some prophesied to occur. Will those with the cross be the persecutors or the persecuted–this article has the shocking answer. There is also a YouTube video sermon you can watch: The Coming Persecution of the Church. Here is information in the Spanish language: Persecuciones de la Iglesia y el Estado.
Zephaniah's 'Gather Together' Prophecy Is it safe to be 'independent' or in a non-Philadelphian Church of God? What did God inspire Zephaniah to write?
Herbert W. Armstrong, the Philadelphia Church, & the Mantle Herbert Armstrong claims God had him raise the Philadelphia up. Are there reasons to believe that the Philadelphia mantle in now within the CCOG? Here is a link to a related sermon: Herbert W. Armstrong and the Philadelphia Mantle.
There is a Place of Safety for the Philadelphians. Why it May Be Near Petra This article discusses a biblical 'place of safety' and includes quotes from the Bible and Herbert W. Armstrong on this subject–thus, there is a biblically supported alternative to the rapture theory. Two sermon-length videos of relaled interest are available Physical Protection During the Great Tribulation and Might Petra be the Place of Safety? Here is something related in the Spanish language: Hay un lugar de seguridad para los Filadelfinos. ¿Puede ser Petra?
Physical Preparation Scriptures for Christians. We all know the Bible prophecies famines. Should we do something? Here is a version in the Spanish language Escrituras sobre Preparación física para los Cristianos. Here is a link to a related sermon: Physical preparedness for Christians.
The Gospel of the Kingdom of God This free online pdf booklet has answers many questions people have about the Gospel of the Kingdom of God and explains why it is the solution to the issues the world is facing. Here are links to three related sermons: The Mark of Antichrist What is the mark of Antichrist? What have various ones claimed? Here is a link to a related sermon What is the 'Mark of Antichrist'?
Mark of the Beast What is the mark of the Beast? Who is the Beast? What have various ones claimed the mark is? What is the 'Mark of the Beast'?
Europa, the Beast, and Revelation Where did Europe get its name? What might Europe have to do with the Book of Revelation? What about "the Beast"? Is an emerging European power "the daughter of Babylon"? What is ahead for Europe? Here is a link to a video titled: Can You Prove that the Beast to Come is European?
European Technology and the Beast of Revelation Will the coming European Beast power would use and develop technology that will result in the taking over of the USA and its Anglo-Saxon allies? Is this possible? What does the Bible teach? Here is a related YouTube video: Military Technology and the Beast of Revelation.
Anglo – America in Prophecy & the Lost Tribes of Israel Are the Americans, Canadians, English, Scottish, Welsh, Australians, Anglo-Saxon (non-Dutch) Southern Africans, and New Zealanders descendants of Joseph? Where are the lost ten-tribes of Israel? Who are the lost tribes of Israel? What will happen to Jerusalem and the Jews in Israel? Will God punish the U.S.A., Canada, United Kingdom, and other Anglo-Saxon nations? Why might God allow them to be punished first? Here is a link to the Spanish version of this article: Anglo-América & las Tribus Perdidas de Israel. A video of possible interest may be Will USA Spying Help the Beast Power?
Leading the Final Phase of the Work Matthew 24:14 teaches "And this gospel of the kingdom will be preached in all the world as a witness to all the nations, and then the end will come " will be fulfilled and RCG is not the group doing this. Who is leading the final phase of the work? What did Herbert Armstrong and the old WCG teach about that and about prophets? Does Bob Thiel meet the criteria that the Bible and the old WCG set? What is the proof? What has the Continuing Church of God been doing? This is a sermonette length video.
Who is the King of the North? Is there one? Do biblical and Roman Catholic prophecies for the Great Monarch point to the same leader? Should he be followed? Who will be the King of the North discussed in Daniel 11? Is a nuclear attack prophesied to happen to the English-speaking peoples of the United States, Great Britain, Canada, Australia, and New Zealand? When do the 1335 days, 1290 days, and 1260 days (the time, times, and half a time) of Daniel 12 begin? When does the Bible show that economic collapse will affect the United States? In the Spanish language check out ¿Quién es el Rey del Norte? Here are links to two related videos: The King of the North is Alive: What to Look Out For and The Future King of the North.
The Great Monarch: Biblical and Catholic Prophecies Is the 'Great Monarch' of Catholic prophecies endorsed or condemned by the Bible? Two sermons of related interest are also available: Great Monarch: Messiah or False Christ? and Great Monarch in 50+ Beast Prophecies.
Internet Control, Famine of the Word, and 666 On October 1, 2016, the USA officially relinquished control over the Internet Corporation for Assigned Names and Numbers (ICANN), despite objections from certain political leaders and former military officials. Might this lead to more censorship, imposition on non-biblical 'community standards,' and loss of first amendment rights? Could this transfer of control have any prophetic ramifications? Will the internet be a factor in the 'short work' of Romans 9:28 and the coming 'famine of the word' that the Prophet Amos warned about? Will internet control be something that the 666 power will have? Dr. Thiel addresses these matters and more in this video.
USA in Prophecy: The Strongest Fortresses Can you point to scriptures, like Daniel 11:39, that point to the USA in the 21st century? This article does. Two related sermon are available: Identifying the USA and its Destruction in Prophecy and Do these 7 prophesies point to the end of the USA?
Who is the King of the West? Why is there no Final End-Time King of the West in Bible Prophecy? Is the United States the King of the West? Here is a version in the Spanish language: ¿Quién es el Rey del Occidente? ¿Por qué no hay un Rey del Occidente en la profecía del tiempo del fin? A related sermon is also available: The Bible, the USA, and the King of the West.
The Final Phase of the Work What is the final phase of the work? Who will lead it? Do you have the courage to support it? Here is a related YouTube video titled The Final Phase of the Work. The written article has been translated into Spanish