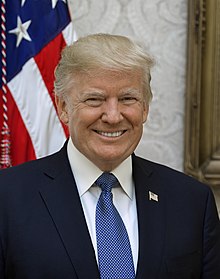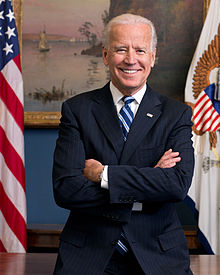 Donald Trump and Joe Biden
(Official White House Photos)

Facebook's Mark Zuckerberg is concerned about violence after the US presidential election this November:
Facebook CEO Mark Zuckerberg warned in an interview with Axios on HBO that there's a "heightened risk" of "violence or civil unrest" in the wake of the November election—particularly between election night and when the winner is declared—as Facebook scrambles to address concerns around how it handles election information and misinformation. …

The increased reliance on mail-in voting in November due to the Covid-19 pandemic has heightened fears among Democrats of chaos as the results are tabulated, particularly as polling shows mail-in voting is more popular with those who intend to vote for Democratic nominee Joe Biden. A Democratic data group warned this week of the possibility of a "red mirage," in which Trump could hold a significant lead on election night, leading him to declare victory, only to have that result change as more mail-in ballots are counted. Democrats have encouraged supporters to vote early if possible as a result. https://www.forbes.com/sites/alisondurkee/2020/09/04/facebook-ceo-mark-zuckerberg-warns-of-violence-or-civil-unrest-after-election/#66a7324e1c52
Yes, there are risks of the reporting of various results and changes which could be a factor for those who would commit violent acts.
Notice also:
A group of "bipartisan" neoconservative Republicans and establishment Democrats have been "simulating" multiple catastrophic scenarios for the 2020 election, including a simulation where a clear victory by the incumbent provokes "unprecedented" measures, which the Biden campaign could take to foil a new Trump inauguration.

A group of Democratic Party insiders and former Obama and Clinton era officials as well as a cadre of "Never Trump" neoconservative Republicans have spent the past few months conducting simulations and "war games" regarding different 2020 election "doomsday" scenarios.

Per several media reports on the group, called the Transition Integrity Project (TIP), they justify these exercises as specifically preparing for a scenario where President Trump loses the 2020 election and refuses to leave office, potentially resulting in a constitutional crisis. However, according to TIP's own documents, even their simulations involving a "clear win" for Trump in the upcoming election resulted in a constitutional crisis, as they predicted that the Biden campaign would make bold moves aimed at securing the presidency, regardless of the election result.

This is particularly troubling given that TIP has considerable ties to the Obama administration, where Biden served as Vice President, as well as several groups that are adamantly pro-Biden in addition to the Biden campaign itself. 09/01/20 https://unlimitedhangout.com/2020/09/investigative-reports/bipartisan-washington-insiders-reveal-their-plan-for-chaos-if-trump-wins-the-election/
I expect protests and violent unrest after the November election.
The Bible warns:
25 … There shall be terror within (Deuteronomy 32:25)
The USA is more and more divided and the flames of violence have been promoted by aspects of the media for many years.
The SGT Report (SR) posted the following from Mac Salvo:
MORE EVIDENCE: THE PLAN IS TO COMMIT "ELECTION TERRORISM" THIS NOVEMBER

September 6, 2020

The plans for the 2020 election have been in the works for a long time, and Donald Trump and Joe Biden are both playing their roles well. There have already been promises of a horrifying and violent election response … we can look at their "secret election model" to see what they have planned for after the election. It'll be nothing short of inorganic terrorism committed by the government at the commands of the Federal Reserve against the American people. …

Their model predicts that the worst case scenario will be a win for Trump in the electoral college with Biden getting the popular vote.  It won't matter though, because neither side will accept the results, they've already said as much …

Donald Trump has proposed that voters in North Carolina cast their ballots twice to test the state's mail-in voting system, prompting criticism that he promoted the same "fraud" his detractors insist was impossible, according to a report by RT.  "Well, they'll go out and they'll vote, and they're going to have to go check their vote by going to the poll and voting that way, because if it tabulates, then they won't be able to do that," the president told reporters during a visit to North Carolina on Wednesday when asked about his confidence in mail-in voting.

Trump's suggestion prompted cries of "voter fraud" from leftists.  They are gearing up for voter fraud and a contested election from both sides.

We are being played. The only way to win their rigged game is to refuse to play anymore. Stand up, be aware of what's going on, prepare, and refuse to live in fear. That's the best solution right now. https://www.sgtreport.com/2020/09/more-evidence-the-plan-is-to-commit-election-terrorism-this-november/
While political leaders treat aspects of elections as games, the only way to win is to pray and follow Jesus. Having confidence in political leaders often leads to disappointments.
Of course, Christians should not live in fear (watch also Ten Plus Steps to Rid Yourself of Fear).
Now, related to Mac Salvo's comments involving the Federal Reserve and inorganic terrorism, technically inorganic from a chemical perspective means that the element carbon is not involved. All humans have carbon as a major component of their bodies. The inorganic terrorism from the Federal Reserve would seem to be a reference to it creating electronic money, which it does whenever it basically wants to.
The Federal Reserve has been an agent involved in the massive increase of debt in the USA, including debasing of its currency by diluting it through 'quantitative easing' and other 'stimulus' programs. Essentially the Federal Reserve has diluted the value of the US dollar currency by producing more of it (usually electronically) without real backing. If regular people do something like this it would be considered to be counterfeiting–but for the US Federal Reserve it is technically supposed to be 'legal.'
This diluting of the value of currency (called 'dross' anciently) is immoral. Dross is the cheapening of the money supply by pretending that the money has real backing, but instead substituting something essentially worthless at its core. The creation of dross is condemned in the Bible:
4 Take away the dross from silver (Proverbs 25:4a).
22 Your silver has become dross, Your wine mixed with water. (Isaiah 1:22)
25 I will turn My hand against you, And thoroughly purge away your dross, And take away all your alloy. (Isaiah 1:25)
18 "Son of man, the house of Israel has become dross to Me; they are all bronze, tin, iron, and lead, in the midst of a furnace; they have become dross from silver. 19 Therefore thus says the Lord God: 'Because you have all become dross, therefore behold, I will gather you into the midst of Jerusalem. 20 As men gather silver, bronze, iron, lead, and tin into the midst of a furnace, to blow fire on it, to melt it; so I will gather you in My anger and in My fury, and I will leave you there and melt you. 21 Yes, I will gather you and blow on you with the fire of My wrath, and you shall be melted in its midst. 22 As silver is melted in the midst of a furnace, so shall you be melted in its midst; then you shall know that I, the Lord, have poured out My fury on you.'" (Ezekiel 22:18-22)
Although the Bible warns against using dross and diluting the money supply, modern 'experts' at the Federal Reserve, Congress, and the Executive branch, have a different view. Their improper handling of these matters are leading to economic problems and will ultimately lead to the total crash of the dollar of the USA.
The economists in the USA should realize the massive risk. But their humanist views and political views have made it difficult for them to act on the truth (cf. 2 Timothy 3″1-7; Romans 1:18-32).
The "inorganic terrorism" is wrong–and it happens under both Republican and Democratic presidential administrations in the USA.
The Bible teaches:
1 Cry aloud, spare not;
Lift up your voice like a trumpet;
Tell My people their transgression,
And the house of Jacob their sins. (Isaiah 58:1)
These national sins include abortion, sexuality immorality, promoting pornography, false witness, violence, economic theft through debt and other means, hypocrisy, disdain for the God of the Bible, covetousness, and a host of others.
As far as voting goes, notice something that international author Doug Casey wrote about it:
March 29, 2019

Democracy is vastly overrated. …

Most of the founders of America were more concerned with liberty than democracy. …

Voting encourages politicians. A vote against one candidate—a major, and quite understandable, reason why many people vote—is always interpreted as a vote for his opponent. And even though you may be voting for the lesser of two evils, the lesser of two evils is still evil. It amounts to giving the candidate a tacit mandate to impose his will on society. https://internationalman.com/articles/5-reasons-not-to-vote/
As far as evil goes, evil is still evil.
Related to this, the Continuing Church of God (CCOG) put together the following video on our Bible News Prophecy YouTube channel:
The USA presidential campaign is in full swing. Though Democratic party candidate Joe Biden and Republican party candidate Donald Trump have differing economic and climate policies as well as different views on abortion and racial matters, there are many similarities both share. Do they have policies that they share that are leading to the destruction of the USA? What do Bible prophecies reveal about sexual immorality, debt, and hypocrisy? What are some of the national sins of the USA? Does the Bible endorse voting? What did Jesus teach related to what to seek and pray for? What does the New Testament teach that Christians are to do related to leaders? Is the lesser of two evils still evil? Dr. Thiel goes over these matters, including going over eleven similarities the two major party candidates share and some of what the Bible teaches about evil.
Here is a link to our sermonette video: Biden, Trump, and the Bible.
The upcoming USA election will not solve the problems facing the USA.
As Jesus taught, pray for God's Kingdom to come (Matthew 6:10).
Some items of possibly related interest may include:
Should a Christian Vote? This article gives some of the Biblical rationale on this subject. Would Jesus vote for president/prime minister? Is voting in the Bible? This is a subject Christians need to understand. A video of related interest is available titled: Should Christians Vote? Another video is Sorry state of the 2020 presidential campaign.
Why Terrorism? Is Terrorism Prophesied? What does the Bible teach? Which nations may be affected? Here is a link to a related sermon: Terrorism, Christianity, and Islam.
Is God Calling You? This booklet discusses topics including calling, election, and selection. If God is calling you, how will you respond? Here is a link to a related sermon: Could God be Calling You? A short animation is also available: Is God Calling You?
Christian Repentance Do you know what repentance is? Is it really necessary for salvation? A related sermon is also available titled: Real Christian Repentance.
Just What Do You Mean — Repentance? Do you know what repentance is? Have you truly repented? Repented of what? Herbert W. Armstrong wrote this as a booklet on this important subject.
When You Sin: Do You Really Repent? This is an article by Charles F. Hunting. A related sermon is Confess to God and truly repent.
Do Christians Sin? This is an article by Herbert W. Armstrong.
Overcoming Sin What is sin? How are Christians suppose to overcome it? Here is a link to a version in Mandarin Chinese: QKg f/'͉v". Here is a link to a version in Spanish: Vencer al pecado. Here is also a link to a video in English titled How YOU Can Overcome Sin.
Who is the King of the West? Why is there no Final End-Time King of the West in Bible Prophecy? Is the United States the King of the West? Here is a version in the Spanish language: ¿Quién es el Rey del Occidente? ¿Por qué no hay un Rey del Occidente en la profecía del tiempo del fin? A related sermon is also available: The Bible, the USA, and the King of the West.
USA in Prophecy: The Strongest Fortresses Can you point to scriptures, like Daniel 11:39, that point to the USA in the 21st century? This article does. Two related sermon are available: Identifying the USA and its Destruction in Prophecy and Do these 7 prophesies point to the end of the USA?
Who is the King of the North? Is there one? Do biblical and Roman Catholic prophecies for the Great Monarch point to the same leader? Should he be followed? Who will be the King of the North discussed in Daniel 11? Is a nuclear attack prophesied to happen to the English-speaking peoples of the United States, Great Britain, Canada, Australia, and New Zealand? When do the 1335 days, 1290 days, and 1260 days (the time, times, and half a time) of Daniel 12 begin? When does the Bible show that economic collapse will affect the United States? In the Spanish language check out ¿Quién es el Rey del Norte? Here is a link to a video titled: The Future King of the North.
Anglo – America in Prophecy & the Lost Tribes of Israel Are the Americans, Canadians, English, Scottish, Welsh, Australians, Anglo-Saxon (non-Dutch) Southern Africans, and New Zealanders descendants of Joseph? Where are the lost ten-tribes of Israel? Who are the lost tribes of Israel? What will happen to Jerusalem and the Jews in Israel? Will God punish the U.S.A., Canada, United Kingdom, and other Anglo-Saxon nations? Why might God allow them to be punished first? Here is a link to the Spanish version of this article: Anglo-América & las Tribus Perdidas de Israel. Information is also in the YouTube sermons titled Where are the Ten Lost Tribes? Why does it matter? and British are the Covenant People. A short YouTube of prophetic interest may be: Are Chinese threats against Australia for real?
Will the Anglo-Saxon-Celtic Nations be Divided and Have People Taken as Slaves? Will the lands of the United States, United Kingdom, Canada, Australia, and New Zealand be divided? What about Jerusalem? What does Bible prophecy teach? Are there non-biblical prophecies that support this idea? Who will divide those lands? Who will end up with the lands and the people? Here is a link to a video titled Will the USA and other Anglo-nations be Divided and Their People Made Slaves? Here is a related item in the Spanish language ¿Serán divididas las naciones anglosajonas?
Does God Have a 6,000 Year Plan? What Year Does the 6,000 Years End? Was a 6000 year time allowed for humans to rule followed by a literal thousand year reign of Christ on Earth taught by the early Christians? Does God have 7,000 year plan? What year may the six thousand years of human rule end? When will Jesus return? 2027 or 20xx? There is also a video titled 6000 Years: When will God's Kingdom Come? Here is a link to the article in Spanish: ¿Tiene Dios un plan de 6,000 años?
When Will the Great Tribulation Begin? 2020, 2021, or 2022? Can the Great Tribulation begin today? What happens before the Great Tribulation in the "beginning of sorrows"? What happens in the Great Tribulation and the Day of the Lord? Is this the time of the Gentiles? When is the earliest that the Great Tribulation can begin? What is the Day of the Lord? Who are the 144,000? Here is a version of the article in the Spanish language: ¿Puede la Gran Tribulación comenzar en el 2020 o 2021? ¿Es el Tiempo de los Gentiles? You can also see the English language sermon videos: The Great Tribulation from the Mount of Olives and Can the Great Tribulation begin before 2020? A shorter and newer video is: Could the Great Tribulation Begin in 2020?
The Times of the Gentiles Has there been more than one time of the Gentiles? Are we in it now or in the time of Anglo-America? What will the final time of the Gentiles be like? A related sermon is available and is titled: The Times of the Gentiles.
Armageddon Who is involved and when will this gathering happen? Here is also a video from Dr. Thiel, from Tel Megiddo in Israel: Armageddon. Other videos include: Armageddon Will it come on Trump's watch?, Iraq, Armageddon, & Prophecy, Freemasonry, Armageddo
Donald Trump in Prophecy Prophecy, Donald Trump? Are there prophecies that Donald Trump may fulfill? Are there any prophecies that he has already helped fulfill? Is a Donald Trump presidency proving to be apocalyptic? Two related videos are available: Donald: 'Trump of God' or Apocalyptic? and Donald Trump's Prophetic Presidency.
Trump Presidency Magic 8 Ball or Bible Prophecy? BBC reported that one might as well use a 'Magic Eight-Ball' to try to predict what will happen in the remaining time of Donald Trump's presidency. What is a 'Magic Eight-Ball'? Dr. Thiel not only explains that, but also briefly goes over 10 biblically-based warnings he wrote would happen if Donald Trump were elected that have already began to come to pass. He also goes over something he wrote back in 2008 that the Trump presidency is also helping lead to fulfillment. Should you trust Bible prophecy or not? Dr. Thiel says that Bible prophecy can be trusted, despite the view of skeptics and others that either overlook or despise the Bible. This is a video.
Donald Trump and America's Apocalypse This 188 page book is for people truly interested in prophecies related to Donald Trump and the United States, including learning about several that have already been fulfilled and those that will be fulfilled in the future. The physical book can be purchased at Amazon for $12.99 from the following link: Donald Trump and America's Apocalypse.
Donald Trump and America's Apocalypse-Kindle Edition This electronic version of the 188 page print edition is available for only US$3.99. And you do not need an actual Kindle device to read it. Why? Amazon will allow you to download it to almost any device: Please click HERE to download one of Amazon s Free Reader Apps. After you go to for your free Kindle reader and then go to Donald Trump and America's Apocalypse-Kindle Edition.
Cross-dressing and other assaults against your children. What should you do? Is there an agenda to turn your children and/or grandchildren away from biblical morality and towards practices promoted by homosexuals? What does the Bible teach about cross-dressing? What should parents do? If there is an agenda, what has been going on? There are also three YouTube videos related to this, titled Transgender 'Woe to those who call evil good' and Cross dressing and Other Assaults Against Your Children and USA pushing gender confusion.
The Bible Condemns Homosexuality "Same-sex marriage" for "gays" and lesbians is becoming more acceptable to many. What does the Bible teach about homosexuality and the LGBTQ agenda? Can homosexuals change? A related video sermon is titled: What Does the Bible Really Teach about Homosexuality? A short video is available titled: Gay Gene? Born That Way?
Pornography: A scourge on society Is pornography harmless fun? Does the Bible teach anything about it? What are the views of some involved with it? A related sermons is titled: Pornography, False Comfort, and False Religion. Here a shorter YouTube video Pornography: Harmless Fun or a Scourge on Society?
The Gospel of the Kingdom of God This free online pdf booklet has answers many questions people have about the Gospel of the Kingdom of God and explains why it is the solution to the issues the world is facing. Here are links to three related sermons: The World's False Gospel, The Gospel of the Kingdom: From the New and Old Testaments, and The Kingdom of God is the Solution.