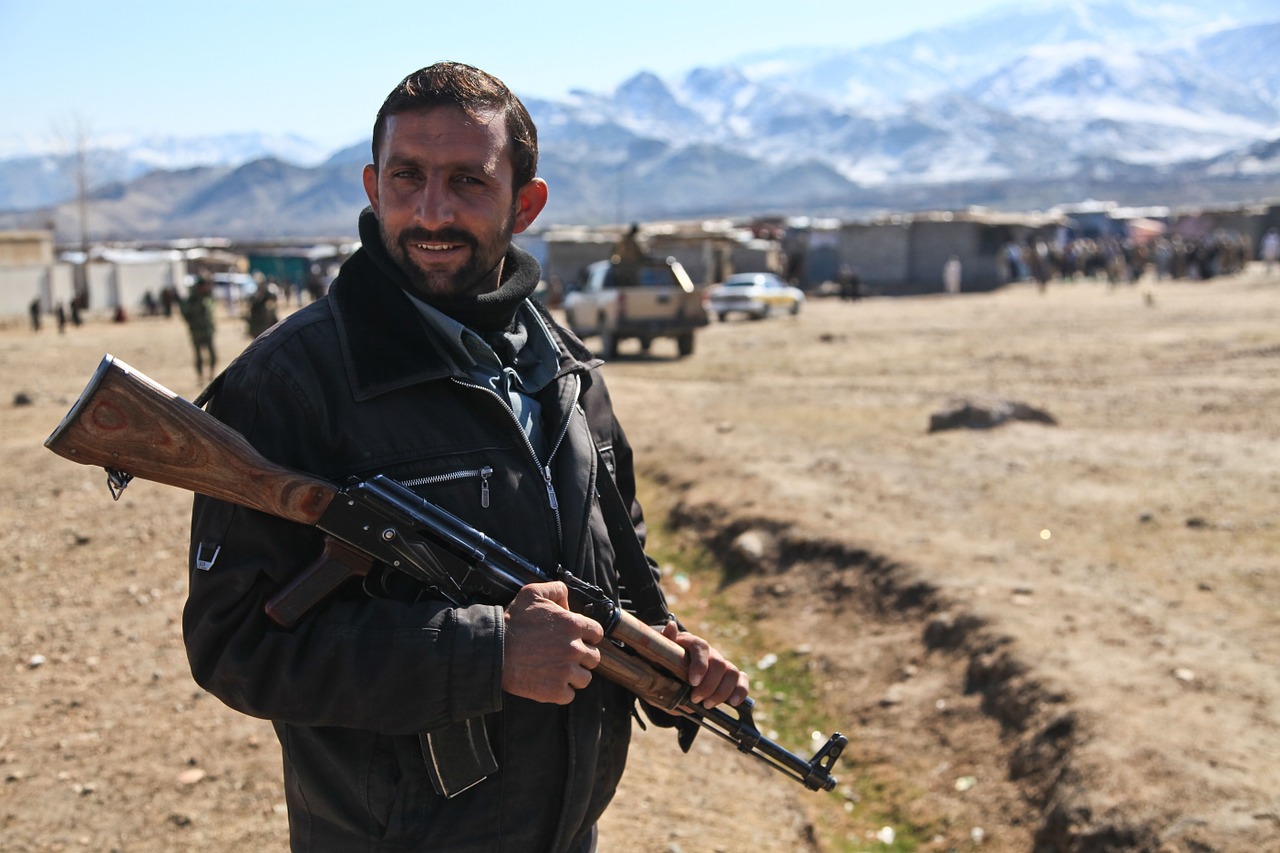 Afghani (Pixabay)
Notice the following from Afghanistan: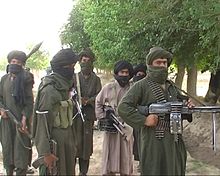 Afghan Taliban Militants
August 15, 2021

A Taliban leader identified as Muhammed Arif Mustafa told CNN's Clarissa Ward that Islam will keep on fighting and advancing towards America, according to Forbes.

"It's our belief that one day mujahedeen will have victory, and Islamic law will come not to just Afghanistan, but all over the world. We are not in a hurry. We believe it will come one day. Jihad will not end until the last day," he said. https://newspunch.com/taliban-tells-americans-jihad-is-coming-to-america-thanks-to-joe-biden/
Consider the following from the Quran:
SHAKIR: We will cast terror into the hearts of those who disbelieve, because they set up with Allah that for which He has sent down no authority, and their abode is the fire, and evil is the abode of the unjust. (The Qur'an Translations of the Qur'an, Surah 3: AL-E-IMRAN (THE FAMILY OF 'IMRAN, THE HOUSE OF 'IMRAN). University of Southern California, Center for Muslim-Jewish Engagement)
Many world leaders are concerned about terrorism coming from Afghanistan:
17 August 2021

Western generals and politicians are warning that the return of al-Qaeda to Afghanistan, in strength, is "inevitable".

UK Prime Minister Boris Johnson, speaking after an emergency crisis meeting, warned that Western nations needed to unite to prevent Afghanistan lapsing back into becoming a haven for international terrorist groups. https://www.bbc.com/news/world-asia-58232041
August 16, 2021

WASHINGTON (AP) — America's top general said the United States could now face a rise in terrorist threats from a Taliban-run Afghanistan. That warning comes as intelligence agencies charged with anticipating those threats face new questions after the U.S.-backed Afghan military collapsed with shocking speed.

Less than a week after a military assessment predicted Kabul could be surrounded by insurgents in 30 days, the world on Sunday watched stunning scenes of Taliban fighters standing in the Afghan president's office and crowds of Afghans and foreigners frantically trying to board planes to escape the country.

Gen. Mark Milley, the chairman of the Joint Chiefs of Staff, told senators on a briefing call Sunday that U.S. officials are expected to alter their earlier assessments about the pace of terrorist groups reconstituting in Afghanistan, a person familiar with the matter told The Associated Press. https://apnews.com/article/joe-biden-taliban-675db659610779b05d8e60f166c53a52
Those of us who believe the Bible realize that terrorism is prophesied.
Notice something from Psalm 83:
3 They have taken crafty counsel against Your people,
And consulted together against Your sheltered ones.
4 They have said, "Come, and let us cut them off from being a nation,
That the name of Israel may be remembered no more."

5 For they have consulted together with one consent;
They form a confederacy against You:
6 The tents of Edom and the Ishmaelites;
Moab and the Hagrites;
7 Gebal, Ammon, and Amalek;
Philistia with the inhabitants of Tyre;
8 Assyria also has joined with them;
They have helped the children of Lot. (Psalms 83:3-8)
Nearly all the above peoples are in lands dominated by Islam–and many countries are accepting refugees and immigrants from those lands.
Psalm 83 is very likely to involve terrorism.
Why?
Because taking "crafty counsel" sounds like plotting terrorism. Notice also that a deal will happen involving Assyria, which is prophesied to takeover the USA and UK per Isaiah 10 (see also Germany in Biblical Prophecy).
The late WCG evangelist Raymond McNair believed that Afghanis would be involved in violence:
It believed that some Edomites also live in certain regions of the high mountains of Central Asia, including Afghanistan. … History indicates that some of Esau's descendants have migrated into Central Asia (into AFGHANISTAN and adjacent nations), Ishmaelite and Edomite names are frequently found in those Muslim nations. … Now the Afghan Taliban has taken on the United States … Many scriptures speak of the unbridled hatred of the Edomites … (cf. Isa. 34; Ezekiel 35; Obadiah 1; Psalm 83 etc.). … The coalition of nations mentioned in Psalm 83 is clearly intended as an end-time prophecy, that shows which nations will wage war against the modern-day descendants of Israel, and this includes the Anglo-Saxon-Celtic, English-Speaking peoples. (McNair R. Solving the Arab-Israeli Impasse! CG21, 2005)

The USA has had less terrorism the past few years than it did during the Obama Administration.
Now, expect more to hit the USA.
Many Afghanis are appalled with USA actions, are bitter, and feel betrayed.
Afghanistan may be a place more terrorists will come from.
Furthermore, the USA intends to allow perhaps multiple tens of thousands of Afghanis to relocate into its country. According to reports from the Los Angeles Times, Breitbart, and Washington Post, the number could range from 100-300k refugees.
The USA is taking in refugees from Afghanistan:
August 18, 2021

A group of 46 senators — 43 Democrats and three Republicans — is calling for a "humanitarian parole category" to allow Afghan women leaders, human rights activists and other public figures to quickly and efficiently relocate to the U.S.

And Rep. Pramila Jayapal, D-Wash, the leader of the House Progressive Caucus, is pushing to create more visas for Afghan refugees.

"The United States must ensure refugee processing moves forward without bureaucratic delay, and with special allowances recognizing the difficulty for people to leave Afghanistan," Jayapal said in a statement Tuesday. "In addition to the State Department's work to expedite Special Immigrant Visas, we must also expand these visas and grant Temporary Protected Status to Afghans residing in the United States." https://www.nbcnews.com/politics/congress/coming-u-s-political-fight-over-accepting-refugees-afghanistan-n1277011

California Gov. Gavin Newsom … said: "We're a state of refuge. I'm proud of the fact over the last decade California has taken in more refugees than any other state in America, and I'm proud of the fact a disproportionate number of [Afghan] refugees are here in Northern California, not just here in the south, but also up in Sacramento County. We're already working in terms of a lot of those refugees coming in and working with CBOs and nonprofit organizations to make sure that they feel welcome and celebrated as members of our community."

The Associated Press reported Tuesday that thousands of refugees may be sent to Fort McCoy, Wisconsin, for processing, Defense Department officials said. https://www.newsmax.com/us/gavinnewsom-afghanistan-refugees/2021/08/17/id/1032781/
The Biden-Harris Administration will bring in Afghan refugees, and many in Congress will support this.
Some have objected, but Twitter did not like that:
Twitter has suspended @JennaEllisEsq for violating the hateful conduct policy with this tweet (below).

She was quote-tweeting a thread about Afghan refugees being brought to the United States in large numbers. pic.twitter.com/ff87cJ7xFa

— Seth Dillon (@SethDillon) August 16, 2021
Notice also:
Jenna Ellis has been temporarily suspended from Twitter after she criticised a plan from the Biden administration to bring in tens of thousands of "refugees" from Afghanistan.

Jenna Ellis, the former senior advisor and legal counsel for President Trump, reacted to news on Twitter, where she argued that taking in tens of thousands of "refugees" from Afghanistan could be dangerous. "So Biden is literally bringing in terrorists," Ellis tweeted, including the hashtag #IMPEACHBIDENNOW. Ellis was then temporarily suspended by Twitter for allegedly violating their rules regarding "hateful conduct," which says that users must not "promote violence against, threaten, or harass" people based on a number of identities, including race, national origin, religious affiliation, or disability.

"So the left can call Trump supporters terrorists and insurrectionists, but we can't tweet facts and say that the Taliban is a terrorist group and Biden's indiscriminate border policy will necessarily include some terrorists?" Ellis said  08/16/21 https://nationalfile.com/breaking-twitter-suspends-jenna-ellis-for-criticizing-biden-admin-plan-to-fly-in-afghanistan-refugees/
The Bible warns that terrorism will happen to places like the USA:
5 They have corrupted themselves; They are not His children, Because of their blemish: A perverse and crooked generation. … 25 The sword shall destroy outside; There shall be terror within (Deuteronomy 32:5,25)

12 "Cry and wail, son of man; For it will be against My people, Against all the princes of Israel. Terrors including the sword will be against My people; Therefore strike your thigh. (Ezekiel 21:12)

25 Because you disdained all my counsel, And would have none of my rebuke, 26 I also will laugh at your calamity; I will mock when your terror comes, 27 When your terror comes like a storm, And your destruction comes like a whirlwind, When distress and anguish come upon you. (Proverbs 1:25-27)

6 You have forsaken Me," says the Lord,
"You have gone backward.
Therefore I will stretch out My hand against you and destroy you;
I am weary of relenting!
7 And I will winnow them with a winnowing fan in the gates of the land;
I will bereave them of children;
I will destroy My people,
Since they do not return from their ways.
8 Their widows will be increased to Me more than the sand of the seas;
I will bring against them,
Against the mother of the young men,
A plunderer at noonday;
I will cause anguish and terror to fall on them suddenly. (Jeremiah 15:6-8)
The idea of "terror within" shows terror will occur within the borders, and suggests also that some of the terrorists are residents.
Expect more terrorism to hit the USA, including from embittered Afghanis.
This does NOT mean that all Afghani refugees are potential terrorists, but some are.
The USA is looking at bringing in multiple tens of thousands of Afghanis. Many 'deserve' to be let in because of USA policies and promises.
Yet, some of them will one day support terrorism against the USA consistent with biblical prophecies such as Deuteronomy 32:25.
Twitter banning someone from saying this is so will not stop biblical prophesies from being fulfilled.
Some of them will one day support terrorism against the USA consistent with biblical prophecies such as Deuteronomy 32:25.
UPDATE 08/23/21: We uploaded the following related video:
Afghanistan has once again fallen under control of the Jihadist group known as the Taliban. Leaders in the USA and Europe have raised concerns that Afghanistan may again be a center for Al-Qaida and other Islamic terrorist organizations. The USA has discussed allowing tens of thousands (or more) Afghani refugees into its land. Are there potential terrorist risks associated with any such refugees like former White House advisor Jenna Ellis has warned? Might 'Edomites' in Afghanistan be involved in the destructive confederacy prophesied in the 83rd Psalm? Does the Quran allow for terrorism? Do Bible prophecies warn of terrorism coming to those who have corrupted themselves and have forsaken God? Will Twitter bans stop biblical prophecies from being fulfilled? Should the USA, UK, Canada, Australia, and New Zealand expect more terrorism? Dr. Thiel addresses these issues and more in this video.
Here is a link to our video: Afghanis: Potential terrorists?
Some items of possibly related interest may include:
Why Terrorism? Is Terrorism Prophesied? What does the Bible teach? Which nations may be affected? Here is a link to a related sermon: Terrorism, Christianity, and Islam.
The Arab and Islamic World In the Bible, History, and Prophecy The Bible discusses the origins of the Arab world and discusses the Middle East in prophecy. What is ahead for the Middle East and those who follow Islam? What about the Imam Mahdi? What lies ahead for Turkey, Iran, and the other non-Arabic Muslims? An item of possibly related interest in the Spanish language would be: Líderes iraníes condenan la hipocresía de Occidente y declaran que ahora es tiempo para prepararse para el Armagedón, la guerra, y el Imán Mahdi.
The Prophesied 'Islamic' Confederation Where is an Islamic caliphate prophesied? Will one happen? Should you be concerned about it? A related video is Will an Arabic Calphiphate Destroy the West?
Libya, Algeria, Morocco, and Tunisia in Prophecy What is ahead for North Africa? What does the Bible teach?
Gaza and the Palestinians in Bible Prophecy What does the Bible teach about Gaza and the fate of the Palestinians? Here is a link to a related video: Gaza and Palestine in Prophecy.
Damascus and Syria in Prophecy Will Bashar Assad hold power as he has it? Does the Bible show that Damascus, the capital of Syria, will be destroyed? What will happen to Syria? Will the Syrians support the final King of the South that the Bible tells will rise up? Which scriptures discuss the rise and fall of an Arabic confederation? Does Islamic prophecy predict the destruction of Syria. This is a YouTube video.
USA in Prophecy: The Strongest Fortresses Can you point to scriptures, like Daniel 11:39, that point to the USA in the 21st century? This article does. Two related sermon are available: Identifying the USA and its Destruction in Prophecy and Do these 7 prophesies point to the end of the USA?
Who is the King of the West? Why is there no Final End-Time King of the West in Bible Prophecy? Is the United States the King of the West? Here is a version in the Spanish language: ¿Quién es el Rey del Occidente? ¿Por qué no hay un Rey del Occidente en la profecía del tiempo del fin? A related sermon is also available: The Bible, the USA, and the King of the West.
Anglo – America in Prophecy & the Lost Tribes of Israel Are the Americans, Canadians, English, Scottish, Welsh, Australians, Anglo-Saxon (non-Dutch) Southern Africans, and New Zealanders descendants of Joseph? Where are the lost ten-tribes of Israel? Who are the lost tribes of Israel? What will happen to Jerusalem and the Jews in Israel? Will God punish the U.S.A., Canada, United Kingdom, and other Anglo-Saxon nations? Why might God allow them to be punished first? Here is a link to the Spanish version of this article: Anglo-América & las Tribus Perdidas de Israel. Information is also in the YouTube sermons titled Where are the Ten Lost Tribes? Why does it matter? and British are the Covenant People. A short YouTube of prophetic interest may be: Are Chinese threats against Australia for real?
Will the Anglo-Saxon-Celtic Nations be Divided and Have People Taken as Slaves? Will the lands of the United States, United Kingdom, Canada, Australia, and New Zealand be divided? What about Jerusalem? What does Bible prophecy teach? Are there non-biblical prophecies that support this idea? Who will divide those lands? Who will end up with the lands and the people? Here is a link to a video titled Will the USA and other Anglo-nations be Divided and Their People Made Slaves? Here is a related item in the Spanish language ¿Serán divididas las naciones anglosajonas?
British are the Covenant People What do 'British' and 'Britain' mean in Hebrew? Are the descendants of the Anglo-Saxons people of the covenant? Does the British royal family connect to the throne of David? What does the Bible teach? What does history show us? Is there any DNA evidence related to British-Israelism? When did Christianity make it to the British Isles? Could Jeremiah have made it to the British Isles? What type of Christians made it to the British Isles? Did the last King of England believe in British Israelism?
Canada in Prophecy: What Does Bible Prophecy, Catholic Prophecy, and other Predictions Suggest About the Future of Canada? There are prophecies that suggest involvement with Canada. And many are not positive about its future. A sermon of related interest is also available: Canada in Prophecy.
Australia and New Zealand in Prophecy Do biblical prophecies help explain the wealth blessings for Australia and New Zealand? Might cursings from disobedience come in the 21st century? Here is a link to a related sermon: Australia and New Zealand: Origins and Prophecy.
The 'Lost Tribe' of Reuben: France in Prophecy? What is the origin of this in France? What is prophesied to happen to them? A two-part sermon related to history and prophecy is available online: The 'Lost Tribe' of Reuben and France and Prophecy.
Ten clues tying Belgium and Luxembourg with the tribe of Asher Who did some in Belgium and Luxembourg descend from?
Ten clues tying Zebulun with the Dutch Who did some in the Netherlands descend from?
Ten Prophetic Clues Concerning Naphtali – Sweden Do the Swedes have any ties to the biblical tribe of Naphtali? Some think so
'Ten Prophetic Clues Concerning Dan – the Irish' Not part of the '144,000' Could the Irish and Danes have descent from the tribe of Dan?
Does God Have a 6,000 Year Plan? What Year Does the 6,000 Years End? Was a 6000 year time allowed for humans to rule followed by a literal thousand year reign of Christ on Earth taught by the early Christians? Does God have 7,000 year plan? What year may the six thousand years of human rule end? When will Jesus return? 2028 or or 2031 or 20xx? There is also a video titled 6000 Years: When will God's Kingdom Come? Here is a link to the article in Spanish: ¿Tiene Dios un plan de 6,000 años?
Might the U.S.A. Be Gone by 2028? Are there prophetic reasons to believe that the USA will not last two complete presidential terms? Yes. There is a tradition attributed to the Hebrew prophet Elijah that humanity had 6,000 years to live before being replaced by God's Kingdom. There are scriptures, writings in the Talmud, early Christian teachings that support this. Also, even certain Hindu writings support it. Here is a link to a related video: Is the USA prophesied to be destroyed by 2028?
The Great Tribulation: What Happens First? What events have happened? What are some events that are now happening? And what events need to happen for the Great Tribulation to start? Here is a link to a related sermon video: Counting Down to the Great Tribulation.
When Will the Great Tribulation Begin? 2021, 2022, or 2023? Can the Great Tribulation begin today? What happens before the Great Tribulation in the "beginning of sorrows"? What happens in the Great Tribulation and the Day of the Lord? Is this the time of the Gentiles? When is the earliest that the Great Tribulation can begin? What is the Day of the Lord? Who are the 144,000? Here is a version of the article in the Spanish language: ¿Puede la Gran Tribulación comenzar en el 2020 o 2021? ¿Es el Tiempo de los Gentiles? A related video is: Great Tribulation: 2026 or 2027? Here is a video in the Spanish language: Es El 2021 el año de La Gran Tribulación o el Grande Reseteo Financiero.