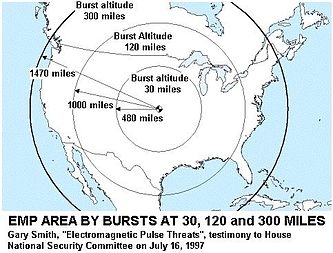 Dangers related to North Korea remain in the news:
August 21, 2017

SEOUL (Reuters) – South Korean and U.S. forces began computer-simulated military exercises on Monday amid tension over North Korea's weapons programs, while a report it has earned millions of dollars in exports is likely to raise doubt about the impact of sanctions. … North Korea denounced the exercises as preparation for war.  …

North Korea views such exercises as preparations for invasion and has fired missiles and taken other actions to show its anger over military drills in the past.

"This is aimed to ignite a nuclear war on the Korean peninsula at any cost," the North's KCNA news agency said.

"The situation on the Korean peninsula has plunged into a critical phase due to the reckless north-targeted war racket of the war maniacs." https://www.reuters.com/article/us-northkorea-missiles-idUSKCN1B1092

An editorial in North Korea's Rodong Sinmun newspaper described the annual military drill as "reckless behavior driving the situation into the uncontrollable phase of a nuclear war," CNN reported.

Pyongyang also said that "no one can guarantee that the exercise won't evolve into actual fighting," according to South Korea's Yonhap News Agency. https://www.usatoday.com/story/news/2017/08/20/north-korea-warns-nuclear-war-if-u-s-drill-turns-actual-fighting/584166001/
WND has the following as one its most recent news posts:
What's scarier than a nuclear attack?

'1 device can affect every city and town from coast to coast'

WASHINGTON – Tensions between the U.S. and North Korea are at their highest level in many years, and while dictator Kim Jong Un apparently has back off his threat to launch missiles toward the U.S. territory of Guam, fears of a nuclear attack on an American city remain.

But wiping out a single city in the blink of an eye isn't the greatest fear of Jeff Yago, author of the book "Lights On: The Non-Technical Guide to Battery Power When the Grid Goes Down."

Yago warned that one electromagnetic pulse device, or EMP, if "detonated above the United States around the central part of the country, one device of a very low-yield nuclear explosion can pretty much affect every city and town from the East Coast to the West Coast."

In an interview with "The Hagmann Report,"  Yago explained that a nuclear bomb "could certainly devastate a city, but it wouldn't have the impact on everyone else that an EMP device could."

Yago emphasized the threat of a widespread power outage caused by an attack on the U.S. power grid. http://www.wnd.com/2017/08/whats-scarier-than-a-nuclear-attack/
If the USA were hit by an effective EMP (electromagnetic pulse) weapon, this would be more devastating than many believe. Now that North Korea has proven to have functional ICBM capability, that threat is higher than it was a few months ago:
August 21, 2017

North Korea has conducted five nuclear weapons tests since 2006. In July they demonstrated two ICBM tests capable of targeting America, and we now know that they have developed a miniaturized nuclear warhead to go with them.

Putting these capabilities together, it means that North Korea is very close to being able to detonate atomic electromagnetic pulse (EMP) devices over the American mainland which can potentially black-out vast regions of our critical civilian and military electronics infrastructure for months or even years.

According to an unclassified 2008 Congressional EMP Commission report, a year-long power blackout would cause 90 percent of the population — tens of millions of Americans — to perish from starvation and societal chaos. http://www.newsmax.com/LarryBell/china-emp-icbm/2017/08/21/id/808785/
Consider the following related to a downing of the power grid:
Totally Insane Things That Will Happen If Our Power Grid Goes Down

If our society suffered a widespread power failure that lasted for weeks or months, it would be no different for us than if we were suddenly sent back to the 1800's. It would be a strange and dangerous world, and for the average person, it would catch them off guard in the following ways:

1. All commerce will cease. The ATMs won't work, the banks won't open, and the cash registers won't…well, register. For a while cash will be king, but if the crisis goes on for more than a few weeks, then people will view it as worthless. We'd be back to a barter economy in short order.

2. Communications will shut down. If you think you can rely on your cell phone to work in a disaster, think again. In a crisis, when everyone instinctively reaches for their phone, that limit is quickly surpassed and the radios on the tower get sluggish, thus causing the fast-busy signal. …

3. Without electricity, all forms of fuel that our society relies on will stop flowing. All of our vehicles will be dead in the water, and more importantly, the trucks will stop delivering food. …

4. And of course many of those farms will lack water, as will your plumbing. For a couple of days after the power goes out, you'll still have running water since water towers rely on gravity to feed the water to your home. However, electricity is required to clean that water and pump it into the tower. Once it's out, that means that you won't be able to flush your toilet. …

5. When the grocery stores are stripped bare, the pharmacies won't be far behind. …

6. And finally, one of the most shocking things that people will have to deal with, is the lack of GPS. The GPS satellites will probably keep running, but eventually the devices that read those signals will give up the ghost. These days people are pretty reliant on GPS for directions, and there aren't as many paper maps lying around. The average person is going to be utterly lost if the grid goes down.

In summary, law and order will break down at every level, and death will be around every corner. http://www.zerohedge.com/news/2017-02-28/6-totally-insane-things-will-happen-if-our-power-grid-goes-down
The USA is vulnerable to electromagnetic issues, either from natural causes or man-made ones. Iran and North Korea, both of whom President Donald Trump has riled up to a degree, allegedly have capability that way.
There are various economic catastrophes including war, famine, and pestilences (Matthew 24:4-8) and troubles (Mark 13:8; Jeremiah 30:7), like debt, that will cause a massive catastrophe in the future. And a man-made downing of the electrical power grid through hacking and/or an EMP event could be one of the coming troubles as I have warned readers for many years.
Most ignore warning signs (here is a link to a related video: Electrical End of the USA?).
The USA faces a massive threat from many things that could knock-out its electrical power grid. The USA itself has been developing its own cyber-warfare and EMP technologies, which, of course, also encourages other nations to do so. Plus, the USA is likely to share that technology with Europe.
Jesus taught of a time of "troubles" that would come in Mark 13:
7 But when you hear of wars and rumors of wars, do not be troubled; for such things must happen, but the end is not yet. 8 For nation will rise against nation, and kingdom against kingdom. And there will be earthquakes in various places, and there will be famines and troubles. These are the beginnings of sorrows. (Mark 13:7-8)
While most in the USA act like it will go on indefinitely and cannot truly be brought down, the reality is that electrical, weather, pestilence, and other events can devastate the USA. I believe a combination of 'black swan' events including terrorism, weather issues, debt problems, and crop failures, which are consistent with Jesus' words in Matthew 24:4-8, etc. will hit the USA and make it vulnerable to its prophesied takeover (cf. Daniel 11:39).
It is likely that the USA will have to be in a weakened state to be taken over. And while deceit will be a factor (Daniel 8:25; Lamentations 1:1-2), the fact is that the USA will be hit with troubles and sorrows beforehand (Matthew 24:4-8) that will weaken it.
Some type of electrical problem could be a factor. The USA is highly dependent upon electricity and its power grid is at risk.
This is not an impossible risk, like the one from a group who claimed that the solar eclipse of August 21, 2017 would mark the start of the Great Tribulation (watch Will the Great Tribulation Start in 2017?)–this is dangerous (watch Electrical End of the USA?).
According to some, an EMP attack could happen tomorrow. In other words, do not think it will take years for enemy nations to develop this ability–many already have it–and North Korea may attempt to do this.
Are you ready spiritually to deal with what can happen in the USA? Even if you do not live in the USA, consider how its devastation could affect you and the country you are currently living in.
Some items of possibly related interest may include:
Electrical End of the USA? Could problems with the electrical power grid caused by one or more electromagnetic pulse bombs, solar flares, and/or other phenomena help weaken the USA to the point of allowing it to be taken over? Does such potential exist? If so, is this consistent with any biblical prophecies? What are some of the severe consequences that the USA would face in the event of a electrical power grid failure? Is there evidence in scripture that the USA will be taken over in the 21st century? Dr. Thiel addresses these issues and more in this video.
Are You Being Called by God? Norman Shoaf wrote various points to consider.
Is God Calling You? Alfred E Carrozzo wrote this.
What Did Christ Mean Many Are Called, But Few Are Chosen? This article was by Raymond McNair.
Christian Repentance Do you know what repentance is? Is it really necessary for salvation? A related sermon is also available titled: Real Christian Repentance.
When Will the Great Tribulation Begin? 2017, 2018, or 2019? Can the Great Tribulation begin today? What happens before the Great Tribulation in the "beginning of sorrows"? What happens in the Great Tribulation and the Day of the Lord? Is this the time of the Gentiles? When is the earliest that the Great Tribulation can begin? What is the Day of the Lord? Who are the 144,000? Here is a version of the article in the Spanish language: ¿Puede comenzar la Gran Tribulación en 2016 o 2017? ¿Es el Tiempo de los Gentiles? You can also see the English language sermon videos: The Great Tribulation from the Mount of Olives and Can the Great Tribulation begin before 2020? A shorter video is: Will the Great Tribulation Start in 2017?
Anglo – America in Prophecy & the Lost Tribes of Israel Are the Americans, Canadians, English, Scottish, Welsh, Australians, Anglo-Saxon (non-Dutch) Southern Africans, and New Zealanders descendants of Joseph? Where are the lost ten-tribes of Israel? Who are the lost tribes of Israel? What will happen to Jerusalem and the Jews in Israel? Will God punish the U.S.A., Canada, United Kingdom, and other Anglo-Saxon nations? Why might God allow them to be punished first? Here is a link to the Spanish version of this article: Anglo-América & las Tribus Perdidas de Israel. Information is also in the YouTube sermons titled Where are the Ten Lost Tribes? Why does it matter? and British are the Covenant People. A short YouTube of prophetic interest may be Barack Obama and the State of the Apocalypse.
Who is the King of the West? Why is there no Final End-Time King of the West in Bible Prophecy? Is the United States the King of the West? Here is a version in the Spanish language: ¿Quién es el Rey del Occidente? ¿Por qué no hay un Rey del Occidente en la profecía del tiempo del fin?
Why Terrorism? Is Terrorism Prophesied? What does the Bible teach? Which nations may be affected? Here is a link to a related sermon: Terrorism, Christianity, and Islam.
Differences Between Islam and the Continuing Church of God What are some of the main differences? Are there any similarities? A video of related interest is titled: Islam: Any Christian Concerns or Similarities?
Will the Anglo-Saxon Nations be Divided and Have People Taken as Slaves? Will the lands of the United States, United Kingdom, Canada, Australia, and New Zealand be divided? What about Jerusalem? What does Bible prophecy teach? Are there non-biblical prophecies that support this idea? Who will divide those lands? Who will end up with the lands and the people? Here is a link to a video titled Will the USA and other Anglo-nations be Divided and Their People Made Slaves? Here is a related item in the Spanish language ¿Serán divididas las naciones anglosajonas?
Iran in Prophecy Is Iran in Bible prophecy? If so, what does the Bible teach? What names, other than Persia, may be used to describe Iran? There is also a YouTube video titled Iran in Prophecy. Here is a related video Iran In Prophecy.
Europa, the Beast, and Revelation Where did Europe get its name? What might Europe have to do with the Book of Revelation? What about "the Beast"? Is an emerging European power "the daughter of Babylon"? What is ahead for Europe? Here is a link to a video titled: Can You Prove that the Beast to Come is European?
European Technology and the Beast of Revelation Will the coming European Beast power would use and develop technology that will result in the taking over of the USA and its Anglo-Saxon allies? Is this possible? What does the Bible teach? Here is a related YouTube video: Military Technology and the Beast of Revelation.
Donald Trump in Prophecy Prophecy, Donald Trump? Are there prophecies that Donald Trump may fulfill? Are there any prophecies that he has already helped fulfill? Could a Donald Trump presidency be apocalyptic? A related video is titled: Donald: 'Trump of God' or Apocalyptic?
Trump Presidency Magic 8 Ball or Bible Prophecy? BBC reported that one might as well use a 'Magic Eight-Ball' to try to predict what will happen in the remaining time of Donald Trump's presidency. What is a 'Magic Eight-Ball'? Dr. Thiel not only explains that, but also briefly goes over 10 biblically-based warnings he wrote would happen if Donald Trump were elected that have already began to come to pass. He also goes over something he wrote back in 2008 that the Trump presidency is also helping lead to fulfillment. Should you trust Bible prophecy or not? Dr. Thiel says that Bible prophecy can be trusted, despite the view of skeptics and others that either overlook or despise the Bible. This is a video.
Donald Trump and America's Apocalypse This 188 page book is for people truly interested in prophecies related to Donald Trump and the United States, including learning about several that have already been fulfilled and those that will be fulfilled in the future. The physical book can be purchased at Amazon for $12.99 from the following link: Donald Trump and America's Apocalypse.
Donald Trump and America's Apocalypse-Kindle Edition This electronic version of the 188 page print edition is available for only US$3.99. And you do not need an actual Kindle device to read it. Why? Amazon will allow you to download it to almost any device: Please click HERE to download one of Amazon s Free Reader Apps. After you go to for your free Kindle reader and then go to Donald Trump and America's Apocalypse-Kindle Edition.