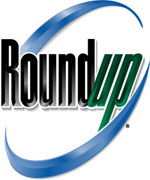 Monsanto, makers of Roundup and promoters of genetically-modified organisms (GMOs), seems to have been involved in cancer-related matters:
Monsanto Colluded With EPA, Was Unable To Prove Roundup Does Not Cause Cancer, Unsealed Court Docs Reveal

March 15, 2017

Roundup Ready is Monsanto's blockbuster weedkiller, credited with transforming U.S. agriculture, with a majority of farm production now using genetically modified seeds resistant to the chemical.

For years the company has assured farmers that their weed killing product was absolutely safe to use.  As proof, Monsanto touted the approval of the chemical by the Environmental Protection Agency (EPA).

That said, newly unsealed court documents released earlier today seemingly reveal a startling effort on the part of both Monsanto and the EPA to work in concert to kill and/or discredit independent, albeit inconvenient, cancer research conducted by the World Health Organization's International Agency for Research on Cancer (IARC)…

Donna Farmer, Monsanto's lead toxicologist, even admitted in her deposition that she "cannot say that Roundup does not cause cancer" because "[w]e [Monsanto] have not done the carcinogenicity studies with Roundup." …

Finally, when all else fails, you call in those "special favors" in Washington D.C. that you've paid handsomely for over the years.

And that's where Jess Rowland, the EPA's Deputy Division Director for the Office of Chemical Safety and Pollution Prevention and chair of the Agency's Cancer Assessment Review Committee, comes in to assure you that he's fully exploiting his role as the "chair of the CARC" to kill any potentially damaging research…"if I can kill this I should get a medal." …

All of which begs the question of whether the D.C. swamp is just too large to be drained.  http://www.zerohedge.com/news/2017-03-14/court-docs-prove-monsanto-collusion-epa-kill-cancer-study-admits-cant-say-roundup-do

March 15, 2017

Employees of Monsanto ghostwrote scientific reports that U.S. regulators relied on to determine that a chemical in its Roundup weed killer does not cause cancer, farmers and others suing the company claimed in court filings.

The documents, which were made public on Tuesday, are part of a mass litigation in federal court in San Francisco claiming Monsanto failed to warn that exposure to Roundup could cause non-Hodgkin's lymphoma, a type of cancer.

The company has denied that the product causes cancer.

Plaintiffs claim that Monsanto's toxicology manager ghostwrote parts of a scientific report in 2013 that was published under the names of several academic scientists, and his boss ghostwrote parts of another in 2000.

Both reports were used by the EPA to determine that glyphosate, a chemical in Roundup, was safe, they said. They cited an email from a Monsanto executive proposing to ghostwrite parts of the 2013 report, saying, "we would be keeping the cost down by us doing the writing" while researchers "would just edit & sign their names so to speak."

In an email, a Monsanto (mon, -0.33%) spokeswoman denied that Monsanto scientists ghostwrote the 2000 report but did not directly address the 2013 report. She said the ghostwriting allegations were based on "cherry-picking" one email out of 10 million pages of documents.

Another filing focused on Jess Rowland, a former deputy director at the Environmental Protection Agency who chaired a committee on cancer risk and who plaintiffs say worked with Monsanto to suppress studies of glyphosate. The filing includes an email from a Monsanto employee recounting how Rowland told him he "should get a medal" if he could "kill" a study of glyphosate at the Department of Health and Human Services, a separate federal agency. http://fortune.com/2017/03/15/monsanto-ghostwrote-scientific-reports-roundup/

The Environmental Protection Agency official who was in charge of evaluating the cancer risk of Monsanto Co.'s Roundup allegedly bragged to a company executive that he deserved a medal if he could kill another agency's investigation into the herbicide's key chemical.

The boast was made during an April 2015 phone conversation, according to farmers and others who say they've been sickened by the weed killer. After leaving his job as a manager in the EPA's pesticide division last year, Jess Rowland has become a central figure in more than 20 lawsuits in the U.S. accusing the company of failing to warn consumers and regulators of the risk that its glyphosate-based herbicide can cause non-Hodgkin's lymphoma.

"If I can kill this I should get a medal," Rowland told a Monsanto regulatory affairs manager who recounted the conversation in an email to his colleagues, according to a court filing made public Tuesday. The company was seeking Rowland's help stopping an investigation of glyphosate by a separate office, the Agency for Toxic Substances and Disease Registry, that is part of the U.S. Health and Human Service Department, according to the filing.

A federal judge overseeing the glyphosate litigation in San Francisco said last month he's inclined to order Rowland to submit to questioning by lawyers for the plaintiffs, who contend he had a "highly suspicious" relationship with Monsanto. Rowland oversaw a committee that found insufficient evidence to conclude glyphosate causes cancer and quit last year shortly after his report was leaked to the press. https://www.bloomberg.com/news/articles/2017-03-14/monsanto-accused-of-ghost-writing-papers-on-roundup-cancer-risk
As regular readers of this page are aware, I have long opposed GMOs and the special protection given to Monsanto.
There are more concerns than non-Hodgkin's lymphoma.
There have long been people who realized that RoundUp is considered a major factor in the decline of bee populations. Notice the following:
The world's most popular pesticide probably killed England's wild bees

August 17/18, 2016

Since around 2002, farmers in the English countryside have been using neonic insecticides to protect their abundant oilseed crops spanning 8.2 million hectares. Now, scientists are linking the chemicals, also called neonicotinoids, to the death of half of the wild bee population in the country, according to a new study published in Nature Communications.
Many bee species forage on the bright yellow oilseed crops that grow in the UK. The seeds for these crops are coated with neonicotinoids upon planting. Then, the chemical systematically expresses itself in all cells of the growing plant. Bees that feed on the plant ingest the chemical through the pollen or nectar.
Researchers studied 62 species of wild bees across England from 1994 to 2011. Over the last nine years, the decline in population size was three times worse among species that regularly fed on oilseed plants compared to others that forage on different floral resources, the study found. Five species showed declines of 20% or more, with the worst-hit species experiencing a 30% drop in its population.
In Europe, 9.2% of the continent's almost 2,000 bee species are facing extinction, according to one assessment. But until now, it's been hard to quantify how seriously chemicals have impacted bees. "Pesticides and beekeeping have been butting heads for 50-plus years," David R. Tarpy, a professor at North Carolina State University's department of entomology, told Quartz."[Pesticides are] clearly part of the equation, but we don't know the relative magnitude." http://qz.com/760688/bee-colony-collapse-due-to-neonicotinoids-the-worlds-most-popular-pesticide/
The above news report did not name it, but "RoundUp" by Monsanto is one of the most widely used neonicotinoids, though it is mainly an herbicide. Notice also the following:
The EPA reports that "pesticide poisoning" is a likely cause of bee colony collapse as pesticides and herbicides like Roundup, as well as others known as systemic neonicotinoid insecticides, weaken the bees' immune system. https://www.credomobilize.com/petitions/tell-home-depot-and-lowe-s-to-stop-carrying-roundup-and-similar-pesticides
I have written about bees before (see UN reports on massive declines in bee and buttefly populations and Bees seem to get addicted to pesticide that may be devastating their population). The precise cause can be debated, but it appears that pesticides and items related to genetically-modified crops are factors (RoundUp is used with several GMO crops). Bees are needed to improve the pollination of many foods and losses of bees can affect the food supply. Some day, real hunger will come to the USA (cf. Ezekiel 5: 5:16).
As far as 'draining the swamp' goes, various ones have indicated that the reason the bee problem has not been addressed is that politicians do not want to upset Monsanto.
Years ago, the USA government has basically protected Monsanto from negative affects of its GMO projects (see H.R. 933 includes pro-GMO provision that some call 'Monsanto Protection Act' and Thousands worldwide march against Monsanto). But, the cancer matter might get some to more seriously look at some of the dangers of Monsanto.
The USA, UK, and other parts of the world are at risk of food shortages if the bee situation gets much worse. The effects of GMOs, pesticides, and agricultural chemicals are more complicated than many realize.
Jesus warned that one of the "signs" of the end of the age would be famine:
7…And there will be famines, pestilences, and earthquakes in various places. 8 All these are the beginning of sorrows. (Matthew 24:6-8)
We seem to be in the time Jesus called "the beginning of sorrows."
Between the widespread and growing use of genetically modified (GMO) "foods," pesticides, herbicides, and synthesized sweeteners, countries like the USA and UK are putting themselves at risk for the famines which are certain to come. The USA is so dependent upon GMOs for its corn and soy that a massive GMO crop failure would affect it more than most realize.
At some time, famine will come to the USA and UK and many will die from it:
15 'So it shall be a reproach, a taunt, a lesson, and an astonishment to the nations that are all around you, when I execute judgments among you in anger and in fury and in furious rebukes. I, the Lord, have spoken. 16 When I send against them the terrible arrows of famine which shall be for destruction, which I will send to destroy you, I will increase the famine upon you and cut off your supply of bread. 17 So I will send against you famine and wild beasts, and they will bereave you. Pestilence and blood shall pass through you, and I will bring the sword against you. I, the Lord, have spoken.' (Ezekiel 5:15-17)
Will the 'swamp' that has allowed Monsanto to continue to provide RoundUp be drained in time?
I seriously doubt it.
Donald Trump has made anti-GMO comments, but also has made other comments that suggest he is fine with them:
In terms of GMOs, he has been quoted as saying that "I support the use of technology in food production, which has enabled American farmers to increase yields to levels never before experienced in the history of the world. Through innovation, American farmers are producing crops more resilient to drought, heat, and pests." Additionally, he is against "unwarranted government mandates that hurt farmers and confuse consumers, such as mandatory biotech labeling." Not good.
Trump said that he vows to "end this war on the American farmer," and it is well known that he is against government regulation, particularly the EPA, so that could mean super-toxic pesticides, synthetic biology, and genetically-engineered animals could fly through, or even avoid, the regulatory process. This could be very dangerous. https://livingmaxwell.com/donald-trump-organic-food-gmos-his-position
RoundUp has undesirable effects.
As Jesus said:
37 And what I say to you, I say to all: Watch! (Mark 13:36-37)
Some items of related interest may include:
GMOs and Bible Prophecy What are GMOs? Since they were not in the food supply until 1994, how could they possibly relate to Bible prophecy? Do GMOs put the USA and others at risk? Here is a related YouTube video GMO Risks and the Bible.
Chimeras: Has Science Crossed the Line? What are chimeras? Has science crossed the line? Does the Bible give any clues?
United Nations: Humankind's Last Hope or New World Order? Is the UN the last hope for humanity? Or might its goals end up with sinister results? Two related videos include UN's 'New Universal Agenda' is a False Gospel! and United Nations and Vatican Are Planning the New World Order.
Four Horsemen of the Apocalypse What do each of the four horseman of the Apocalypse represent? Have they began their ride? Did Jesus discuss the any of this? Might their rides coincide with the "beginning of sorrows? Do they start their ride prior to the Great Tribulation? Did Nostradamus or any other 'private prophets' write predictions that may mislead people so that they may not understand the truth of one or more of the four horseman? There is also a related YouTube video titled The Four Horsemen of the Apocalypse.
Anglo – America in Prophecy & the Lost Tribes of Israel Are the Americans, Canadians, English, Scottish, Welsh, Australians, Anglo-Saxon (non-Dutch) Southern Africans, and New Zealanders descendants of Joseph? Where are the lost ten-tribes of Israel? Who are the lost tribes of Israel? What will happen to Jerusalem and the Jews in Israel? Will God punish the U.S.A., Canada, United Kingdom, and other Anglo-Saxon nations? Why might God allow them to be punished first? Here is a link to the Spanish version of this article: Anglo-América & las Tribus Perdidas de Israel. Information is also in the YouTube sermons titled Where are the Ten Lost Tribes? Why does it matter? and British are the Covenant People. A short YouTube of prophetic interest may be Barack Obama and the State of the Apocalypse.
Will the Anglo-Saxon Nations be Divided and Have People Taken as Slaves? Will the lands of the United States, United Kingdom, Canada, Australia, and New Zealand be divided? What about Jerusalem? What does Bible prophecy teach? Are there non-biblical prophecies that support this idea? Who will divide those lands? Who will end up with the lands and the people? Here is a link to a video titled Will the USA and other Anglo-nations be Divided and Their People Made Slaves? Here is a related item in the Spanish language ¿Serán divididas las naciones anglosajonas?
British are the Covenant People What do 'British' and 'Britain' mean in Hebrew? Are the descendants of the Anglo-Saxons people of the covenant? Does the British royal family connect to the throne of David? What does the Bible teach? What does history show us? Is there any DNA evidence related to British-Israelism? When did Christianity make it to the British Isles? Could Jeremiah have made it to the British Isles? What type of Christians made it to the British Isles? Did the last King of England believe in British Israelism?
When Will the Great Tribulation Begin? 2017, 2018, or 2019? Can the Great Tribulation begin today? What happens before the Great Tribulation in the "beginning of sorrows"? What happens in the Great Tribulation and the Day of the Lord? Is this the time of the Gentiles? When is the earliest that the Great Tribulation can begin? What is the Day of the Lord? Who are the 144,000? Here is a version of the article in the Spanish language: ¿Puede comenzar la Gran Tribulación en 2016 o 2017? ¿Es el Tiempo de los Gentiles? You can also see the English language sermon videos: The Great Tribulation from the Mount of Olives and Can the Great Tribulation begin before 2020? A shorter video is: Will the Great Tribulation Start in 2017?
Donald Trump in Prophecy Prophecy, Donald Trump? Are there prophecies that Donald Trump may fulfill?  Are there any prophecies that he has already helped fulfill?  Could a Donald Trump presidency be apocalyptic?  A related video is titled: Donald: 'Trump of God' or Apocalyptic?
Donald Trump and America's Apocalypse This 188 page book is for people truly interested in prophecies related to Donald Trump and the United States, including learning about several that have already been fulfilled and those that will be fulfilled in the future. The physical book can be purchased at Amazon for $12.99 from the following link: Donald Trump and America's Apocalypse.
Donald Trump and America's Apocalypse-Kindle Edition This electronic version of the 188 page print edition is available for only US$3.99. And you do not need an actual Kindle device to read it. Why? Amazon will allow you to download it to almost any device: Please click HERE to download one of Amazon s Free Reader Apps. After you go to for your free Kindle reader and then go to Donald Trump and America's Apocalypse-Kindle Edition.