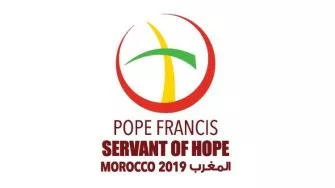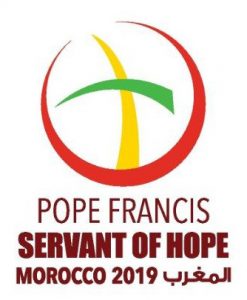 'Chrislam Cross' (Vatican News)

In his newsletter today, Mike Gendron has the following:
Pope Francis said we should respect people of other faiths and 

not attempt to convert them

 to Christianity, insisting "we are not living in the times of the crusades." He said, "The last thing I should do is to try to convince an unbeliever."
Mike's Comment: Pope Francis continues to deny Jesus Christ with his anti-Christ statements. The Lord's great commission was given with profound clarity: "Go  into all the world and preach the Gospel to all creation" (Mark 16:15). …
Pope Francis continues his aggressive agenda to unite all the religions of the world into a global religion. Aware that millions of Christian fundamentalists are impeding his efforts, he declared that "fundamentalism is a scourge." In other words, the Pope considers millions of American Christians to be a plague that is infecting our planet.

During those same 

remarks

 on Nov. 18th, the Pope pushed his "interreligious cooperation" agenda. He said, "Our religious traditions are a necessary source of inspiration to foster a culture of encounter. It is fundamental for there to be interreligious cooperation, based on the promotion of sincere and respectful dialogue that goes towards unity without confusion, maintaining identities. But a unity that transcends the mere political pact." The pope made another bizarre statement when he said, "such a diversity of religions in the world has been 'willed by God in His wisdom.'"
The "interreligious cooperation" agenda Mike Gendron referred to is a movement towards the final Mystery Babylon:
4 Adulterers and adulteresses! Do you not know that friendship with the world is enmity with God? Whoever therefore wants to be a friend of the world makes himself an enemy of God. (James 4:4)

1 One of the seven angels that had the seven bowls came to speak to me, and said, 'Come here and I will show you the punishment of the great prostitute who is enthroned beside abundant waters, 2 with whom all the kings of the earth have prostituted themselves, and who has made all the population of the world drunk with the wine of her adultery.' 3 He took me in spirit to a desert, and there I saw a woman riding a scarlet beast which had seven heads and ten horns and had blasphemous titles written all over it. 4 The woman was dressed in purple and scarlet and glittered with gold and jewels and pearls, and she was holding a gold winecup filled with the disgusting filth of her prostitution; 5 on her forehead was written a name, a cryptic name: 'Babylon the Great, the mother of all the prostitutes and all the filthy practices on the earth.' 6 I saw that she was drunk, drunk with the blood of the saints, and the blood of the martyrs of Jesus; and when I saw her, I was completely mystified. (Revelation 17:1-6, NJB)

9 'This calls for shrewdness. The seven heads are the seven hills, on which the woman is sitting…18 The woman you saw is the great city which has authority over all the rulers on earth.' (Revelation 17:9,18, NJB)
The prophet Amos was inspired to write:
3 Can two walk together, unless they are agreed? (Amos 3:3)
The answer to that question is "No."
While true Christianity and Islam are biblically incompatible, let's see some statements from the Catechism of the Catholic Church from the Vatican's official website http://www.vatican.va/archive/ccc_css/archive/catechism/p123a9p3.htm: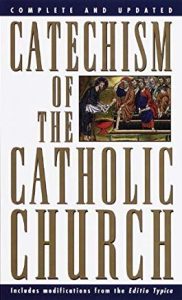 841 The Church's relationship with the Muslims. "The plan of salvation also includes those who acknowledge the Creator, in the first place amongst whom are the Muslims; these profess to hold the faith of Abraham, and together with us they adore the one, merciful God, mankind's judge on the last day."330

842 The Church's bond with non-Christian religions is in the first place the common origin and end of the human race:

All nations form but one community. This is so because all stem from the one stock which God created to people the entire earth, and also because all share a common destiny, namely God. His providence, evident goodness, and saving designs extend to all against the day when the elect are gathered together in the holy city. . .331

843 The Catholic Church recognizes in other religions that search, among shadows and images, for the God who is unknown yet near since he gives life and breath and all things and wants all men to be saved. Thus, the Church considers all goodness and truth found in these religions as "a preparation for the Gospel and given by him who enlightens all men that they may at length have life."332
So it is not just Pope Francis, the Vatican officially claims that the Muslims and Catholics adore the same deity–so whatever foundation they share, we know it is not the Bible. They are NOT working on a building with Jesus the Christ as the foundation–which is what real Christian leaders do (cf. 1 Corinthians 3:9-14).
It is a non-biblical type of 'Chrislam' that the Vatican and various others wish to promote.
Related to the Amazon synod and the Pope's agenda, the Continuing Church of God (CCOG) put out the following video on our Bible News Prophecy YouTube channel:
In front of Pope Francis, on October 4, 2019, the Vatican hosted an Amazonian tree-planting ceremony in where people bowed down to a circle around to semi-naked pagan female images. Vatican News promoted this. Some Catholics are concerned that the Amazonian synod is leading to two Catholic faiths: the traditional one and one that is being called the "Amazonian Religion." The Vatican has also been promoting an interfaith agenda with the Jews and Muslims with the "Higher Committee of Human Fraternity," and its first major project, the "Abrahamid Family House" (which is set to open in 2022). Are these good things for Christians? WIll they lead to the rise of Babylonian Beast and Antichrist power? What does the Bible warn about this? Do both the Bible and certain Catholic writings show that the Church of Rome will be betrayed by powers it will align with? Is some type of one world religion being worked on? If so, is the Vatican, World Council of Churches, certain Muslims, and the United Nations involved? Dr. Thiel addresses these issues and more.
Here is a link to our video: Vatican's Babylonian Amazonian Religion.
Pushing his version of 'Mary,' as well as his environmental agenda, is something Pope Francis has been doing for years. They are both part of his ecumenical, interfaith, and European agendas (see also Pope Approves New Feast Day for 'Mary'). In 2018 he declared a new Marian holiday. And several months ago, he invented another 'Marian' holiday–this clearly should prove to everyone that this was NOT an original Christian practice (cf. Jude 3).

The Continuing Church of God (CCOG) put together the following video on our Bible News Prophecy YouTube channel:

19:59

An Amazonian synod was held in the Vatican in October 2019 that featured naked female statues called Pachamama. On October 31, 2019, the Vatican announced that Pope Francis declared a new 'holiday' for the Black Madonna known as the Lady of Loreto. This is to observed by those who follow that on December 10th each year. What are "Black Madonnas" vs. "black Madonnas"? Are there ties between Black Madonnas and black female "Mother Earth" goddesses? Could the promotion of Black Madonnas and Pachamamas be related to steps towards a one world religion? Did a Catholic archbishop state that Pope Francis is moving "towards an Indistinct Universal religion" and a "worldwide and stateless Pantheon? Should real Christians be part of this? Dr. Thiel addresses these issues and more.
Here is a link to our video: Pachamama: Pope Francis declares Black Madonna holiday.
The following was in one of Mike Gendron's earlier newsletters:
Another Mary Who Is Quite Contrary

In its refusal to submit to God's Word as the supreme authority in matters of faith, the Roman Catholic Church worships another Jesus, teaches another gospel, and is deluded by another spirit (2 Cor.11:4). However, those soul-condemning errors are only the tip of the iceberg. Her deceptive practices and ungodly traditions also include the veneration of another Mary. The Mary of Catholicism is a twisted distortion of the Mary revealed in Scripture who also gave birth to James, Joses, Judas, Simon, and their sisters (Mark 6:3). Rome rejects the Scriptural proof of Mary's other children by infallibly declaring she remained a virgin throughout her life. This counterfeit Mary is said to be another sinless mediator who is the cause of salvation for herself and the whole human race (Catechism of the Catholic Church, para. 494).The exaltation of the virgin Mary by Catholics is completely unfounded in Scripture. Outside of the Gospels, Mary's name is mentioned only once and that is when she is praying with her other children and other believers in the upper room (Acts 1:14). Information about Mary in the Gospels is also very sparse. After the narratives related to the birth of Jesus, there are only three other references to Mary. The first is at the wedding in Cana (John 2:1-5). Next is when she and the brothers of Jesus desired to talk to Jesus. Jesus responded that His mother and brothers are those who do the will of God (Mat. 12:46-50). One other reference is given when a woman in the crowd calls the mother of Jesus blessed, but Jesus does not affirm her. Instead He said blessed are those who hear the Word and observe it (Luke 11:27-28).

Roman pontiffs have created a Mary that shares the divine attributes of the Lord Jesus Christ. They say she was conceived without sin, lived a sinless life, was bodily assumed into glory, is the mediatrix of all grace, is our advocate, and now reigns as Queen of heaven alongside the King of kings. Pope Francis declared, "The Immaculate 'Virgin' becomes the sublime icon of Divine Mercy that conquered sin. To her I entrust the Church and all humanity, especially the city of Rome."

The idolatry associated with the Catholic Mary is evidenced in many ways, but primarily in the ungodly practice of praying to her. Prayer is one of the deepest forms of worship because it acknowledges the divine power of the person to whom we pray. This is why we never see any God-fearing man praying to anyone other than God in the Bible. Yet thousands of Catholics pray to Mary, at the same time asking for her help. The only way Mary could hear and answer those prayers would be if she were omnipresent, omniscient, and omnipotent. Yet, she is only human like all of us.
Mike's Comment: As Christians, we esteem Mary as blessed among women, but to ascribe divine powers and attributes to her is blasphemous and idolatrous. Satan will use anything to persuade people to take their eyes off Jesus. Just as he deceived Eve by his cunning, Catholics who idolize Mary will be led astray from a sincere and pure devotion to Christ (2 Cor. 11:3). Our dear Catholic friends and loved ones need to be warned of how God hates idolatry. We must call them to turn to God from idols to serve the living and true God (1 Thes. 1:9).
While Christians can call Mary blessed (Luke 1:48), the Bible never refers to Mary as one to be venerated or prayed to.
Neither the Bible nor the apostles referred to Mary as any type of queen, nor as the "Lady of the kingdoms." Sacred scripture clearly warns against doing anything, such as making cakes, to honor one known as "the queen of heaven" (Jeremiah 7:18-19; 44:17-25) and certainly condemns one called the "Lady of the kingdoms." Some information is also in a video sermon Why Learn About Fatima?
The late Herbert Armstrong wrote the following related to Isaiah 47:
But WHO is the Power that will lay this YOKE of slavery upon, Britain and America? We begin to find this answer in the 47th chapter of Isaiah. Notice!

"Come down, and sit in the dust, 0 virgin daughter of Babylon," is the salutation of this chapter, verse 1. It is addressed, not to the ancient Babylon of King Nebuchadnezzar. It is addressed to a descendant, or successor, of the ancient Chaldean Empire. It is addressed to a WOMAN. And in prophetic symbol the term "woman" represents a CHURCH (Eph. 5:23, 27, 32; II Cor. ll: 1-2; Rev. 19:6-9; Rev. 12:13-17, etc.). This "lady of Kingdoms" of Isaiah 47 is the same CHURCH pictured in Revelation 17 and 18. But let's understand as we go along "… there is no throne, O daughter of the Chaldeans: for thou shalt no more be called tender and delicate." (Verse 1).

This "lady" is no longer a virgin! She is a prostitute. She is to LOSE her throne over political kingdoms. Notice her moral and spiritual fall: "Thy nakedness shall be uncovered , yea, thy shame shall be seen: I will take vengeance … " (verse 3 ).

God Almighty Himself is going to take vengeance on her. This can result only from spirirual harlotry, which is sin.

Continue: "Sit thou silent, and get thee into darkness, O daughter of the Chaldeans; for thou shall no more be called The Lady of Kingdoms." (Verse 5 ) . The Moffatt translation is more plain: "Sit thou silent in the dark." Light represents TRUTH. Darkness represents error and SIN. She is a fallen woman. She has reigned over KINGDOMS of NATIONS. But, from the time of the conclusion of this prophecy, she shall no longer be called "The Lady of Kingdoms"- that is, the CHURCH that had a kingdom over the political civil kingdoms…

God will give the House of Israel of today-Britain and America-into the hand of this "Lady of Kingdoms." She, through the armies and secret police of the nations she shall sit upon and rule, will very heavily lay HER YOKE of slavery, torture, and martyrdom on our peoples! (Armstrong HW. BRITAIN'S DOOM Prophesied for Common Market Seeking Membership! Plain Truth, July 1962; he also said something similar in his Sermon dated November 27, 1982)
Pope Francis pushed more of his interfaith and ecumenical Marian agenda today:
1 January 2020

All together now, three times, let us stand and acclaim the Lady, Mary, the Mother of God…

Pope Francis gave these instructions this New Year's Day in St. Peter's Basilica this morning, January 1, 2020, marking the Solemnity of Mary, Mother of God, which also marks the World Day of Peace. …

"In drawing close to Mary," the Pope elaborated, "the Church discovers herself, She finds her center and her unity."

"The enemy of our human nature," the devil, the Jesuit Pope warned, "seeks instead to divide, highlight differences, ideologies, partisan thinking and parties. But we do not understand the Church if we regard her by starting with structures, programs and trends, ideologies and functions.We may grasp something, but not the heart of the Church. Because the Church has a mother's heart."

The Holy Father encouraged all believers, as her sons and daughters, "invoke today the Mother of God, who gathers us together as a people of believers." https://zenit.org/articles/pope-on-new-years-day-lets-stand-acclaim-the-lady-the-holy-mother-of-god-all-together-now-three-times/
Francis does not want people to look at true doctrinal differences, nor apparently warnings from the word of God–he wants unity, his way.
Perhaps it should also be pointed out the Muslims tend to revere Mary as well. And the above also suggests that Pope Francis is referring to the Eastern Orthodox and the Protestants as its daughters (cf. Revelation 17:5).
The Bible warns against end time Babylon and says that God's people should not be part of it:
1 After these things I saw another angel coming down from heaven, having great authority, and the earth was illuminated with his glory. 2 And he cried mightily with a loud voice, saying, "Babylon the great is fallen, is fallen, and has become a dwelling place of demons, a prison for every foul spirit, and a cage for every unclean and hated bird! 3 For all the nations have drunk of the wine of the wrath of her fornication, the kings of the earth have committed fornication with her, and the merchants of the earth have become rich through the abundance of her luxury."

4 And I heard another voice from heaven saying, "Come out of her, my people, lest you share in her sins, and lest you receive of her plagues. 5 For her sins have reached to heaven, and God has remembered her iniquities. 6 Render to her just as she rendered to you, and repay her double according to her works; in the cup which she has mixed, mix double for her. 7 In the measure that she glorified herself and lived luxuriously, in the same measure give her torment and sorrow; for she says in her heart, 'I sit as queen, and am no widow, and will not see sorrow.' 8 Therefore her plagues will come in one day death and mourning and famine. And she will be utterly burned with fire, for strong is the Lord God who judges her. (Revelation 18:1-8)
Despite the biblical warnings about this, Pope Francis wants to use 'Mary' as a springboard for the type of ecumenical unity that the Bible condemns. Notice, for one example, how Pope Francis specifically appealed to Mary to unite prior to giving his 'Angelus prayer':
And we entrust this, our prayer, to the maternal intercession of the Virgin Mary, Mother of Christ and Mother of the Church so that She, like a good Mother, may unite us. (Angelus Address: On the Thirst for Unity. January 25, 2015 http://www.zenit.org/en/articles/angelus-address-on-the-thirst-for-unity)
The 'Angelus prayer' starts out with the words, "Hail Mary" and the pontiff's goal is a Babylonian unity. The Bible warns against that (Zechariah 2:6-9) and shows that true unity does not come through 'Mary' but happens AFTER the return of Jesus Christ (Zechariah 2:10-11; see also Why Should American Catholics Fear Unity with the Orthodox?).
The interfaith movement is going forward, and for a time, Islam will tolerate it (but that will end–cf. Daniel 11:40-43).
Last year, we put together a video related to a signing in Abu Dhabi:
On February 4, 2019, at the ' Global Conference on Human Fraternity,' Pope Francis and leading Sunni Imam Sheikh Ahmed al-Tayeb signed a document that some suspect may lead towards a "one world religion." The World Council of Churches (WCC) General Secretary, Dr Olav Fykse Tveit, who also attended, pushed for religious leaders and institutions to push towards a particular cooperative agenda to help bring world peace. Will there be real peace or just a temporary one? Will destruction come to the USA and nations in the Middle East and North Africa? What will be some characteristics of this "one world religion'? Will all have the same religious practices? Might it have commonalities with the ancient Roman Empire? The Grand Mosque in the UAE was renamed "Mary, Mother of Jesus." Will Catholic, Islamic, and even Hindu reverence for Marian figures play a role? Is that part of the plan? Should real Christians support the interfaith and ecumenical agendas or remain separate from them? What does the Bible teach? What did Jesus teach? Dr. Thiel addresses these issues and more.
Here is a link to that video: Pope Francis signs 'one world religion' document!
The Bible warns:
14 Do not be unequally yoked together with unbelievers. For what fellowship has righteousness with lawlessness? And what communion has light with darkness? 15 And what accord has Christ with Belial? Or what part has a believer with an unbeliever? 16 And what agreement has the temple of God with idols? For you are the temple of the living God. As God has said:

"I will dwell in them
And walk among them.
I will be their God,
And they shall be My people."

17 Therefore

"Come out from among them And be separate, says the Lord. Do not touch what is unclean, And I will receive you. 18 'I will be a Father to you, And you shall be My sons and daughters, Says the Lord Almighty." (2 Corinthians 6:14-18)
The Bible does not endorse the Babylonian interfaith and ecumenical agendas that Pope Francis is promoting.
Here is a video to the Chrislam Cross (shown at the beginning of this post) and the interfaith movement:
What is Chrislam? What are the two forms of it? Did the Vatican unveil the Chrislam Cross? How does it look? Are Christianity and Islam theologically compatible? What does the 'Catechism of the Catholic Church' say? What about the Bible and the Quran? Did Pope Francis and Sunni Imam Sheikh Ahmed al-Tayeb sign an important interfaith document on February 4, 2019? Do biblical and Islamic prophecies point to a deal between the Europeans and Arabs that will be broken? Do Catholic and Islamic writings support the view that Mary and/or apparitions of 'Mary' may lead to temporary cooperation between the Arabs and Europeans? Will such cooperation bring lasting peace or war? Have any of the Eastern Orthodox warned of the danger in using 'Mary' to push the interfaith and ecumenical movements? Is there a 'Mary, Mother of Jesus mosque? Should you wish to be part of the Chrislam movement? What does the Bible teach? Dr. Thiel addresses these issues and more.
Here is a link to the sermonette video: The Chrislam Cross and the Interfaith Movement.
Remember the Bible warns, "Come out from among them And be separate, says the Lord. Do not touch what is unclean, And I will receive you. 'I will be a Father to you, And you shall be My sons and daughters, Says the Lord Almighty." (2 Corinthians 6:17-18)
Some items of possibly related interest may include:
Will the Interfaith Movement Lead to Peace or Sudden Destruction? Is the interfaith movement going to lead to lasting peace or is it warned against? A video sermon of related interest is: Will the Interfaith Movement lead to World War III? and three video sermonette are also available:  Pope Francis signs 'one world religion' document! and The Chrislam Cross and the Interfaith Movement and Do You Know That Babylon is Forming?
Mary, the Mother of Jesus and the Apparitions Do you know much about Mary? Are the apparitions real? What happened at Fatima? What might they mean for the rise of the ecumenical religion of Antichrist? Are Protestants moving towards Mary? How do the Eastern/Greek Orthodox view Mary? How might Mary view her adorers? Here is a link to a YouTube video Marian Apparitions May Fulfill Prophecy.
The 'Lady' of Guadalupe: Any Future Ramifications? It is claimed that a female apparition appeared near Mexico City on December 12, 1531. How has it affected the world? What might it suggest about the future? A video of related interest is titled: The 'Lady of Guadalupe' and Prophecy.
Satan's Plan Does Satan have a plan? What is it? Has it already been successful? Will it be successful in the future? Here are links to a two-part sermon series: What are Some of the Parts of Satan's Plan? and Satan's Plan is More Dramatic than Many Realize.
Mystery of Civilization Why is civilization like it is? How will it end? What will replace it?Here is a link to a related sermon titled: Mystery of Civilization and How it Will End.
Pope Francis: Could this Marian Focused Pontiff be Fulfilling Prophecy? Pope Francis has taken many steps to turn people more towards his version of 'Mary.' Could this be consistent with biblical and Catholic prophecies? This article documents what has been happening. There is also a video version titled Pope Francis: Could this Marian Focused Pontiff be Fulfilling Prophecy?
Feast of the Immaculate Conception? Did early Christians teach Mary had an immaculate conception and led a sinless life?
Origin of the Marian Dogmas: Where Do Catholic Scholars Say The Four Dogmas of Mary Came From?
Assumption of Mary Did Mary die? Was she taken to heaven on August 15th? What is known? What does the Bible show?
What Did the Early Church Teach About Idols and Icons? Did Catholic and Orthodox "saints" endorse or condemn idols and icons for Christians?
Fatima Shock! What the Vatican Does Not Want You to Know About Fatima, Dogmas of Mary, and Future Apparitions. Whether or not you believe anything happened at Fatima, if you live long enough, you will be affected by its ramifications (cf. Isaiah 47; Revelation 17). Fatima Shock! provides concerned Christians with enough Catholic-documented facts to effectively counter every false Marian argument. In addition to the print version, there is a Kindle version of Fatima Shock! which you can acquire in seconds.
Where is the True Christian Church Today? This free online pdf booklet answers that question and includes 18 proofs, clues, and signs to identify the true vs. false Christian church. Plus 7 proofs, clues, and signs to help identify Laodicean churches. A related sermon is also available: Where is the True Christian Church? Here is a link to the booklet in the Spanish language: ¿Dónde está la verdadera Iglesia cristiana de hoy? Here is a link in the German language: WO IST DIE WAHRE CHRISTLICHE KIRCHE HEUTE? Here is a link in the French language: Où est la vraie Église Chrétienne aujourd'hui?
Continuing History of the Church of God This pdf booklet is a historical overview of the true Church of God and some of its main opponents from Acts 2 to the 21st century. Related sermon links include Continuing History of the Church of God: c. 31 to c. 300 A.D. and Continuing History of the Church of God: 4th-16th Centuries and Continuing History of the Church of God: 17th-20th Centuries. The booklet is available in Spanish: Continuación de la Historia de la Iglesia de Dios, German: Kontinuierliche Geschichte der Kirche Gottes, and Ekegusii Omogano Bw'ekanisa Ya Nyasae Egendererete.
Which Is Faithful: The Roman Catholic Church or the Continuing Church of God? Do you know that both groups shared a lot of the earliest teachings? Do you know which church changed? Do you know which group is most faithful to the teachings of the apostolic church? Which group best represents true Christianity? This documented article answers those questions. [Português: Qual é fiel: A igreja católica romana ou a igreja do deus?]
Why Should American Catholics Fear Unity with the Orthodox? (And the Protestants) Are the current ecumenical meetings a good thing or will they result in disaster? Is doctrinal compromise good? Here is a link to a related video Should you be concerned about the ecumenical movement?
Some Similarities and Differences Between the Eastern Orthodox Church and the Continuing Church of God Both groups claim to be the original church, but both groups have differing ways to claim it. Both groups have some amazing similarities and some major differences. Do you know what they are? Here is a link to a related sermon: Eastern Orthodox 40+ Similar Beliefs to the CCOG.
What Did the Early Church Teach About Idols and Icons? Did Catholic and Orthodox "saints" endorse or condemn idols and icons for Christians? A related sermon is available: The Second Commandment, Idols, and Icons.
Some Doctrines of Antichrist Are there any doctrines taught outside the Churches of God which can be considered as doctrines of antichrist? This article suggests at least three. It also provides information on 666 and the identity of "the false prophet." Plus it shows that several Catholic writers seem to warn about an ecumenical antipope that will support heresy. You can also watch a video titled What Does the Bible teach about the Antichrist?