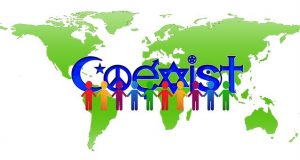 Interfaith slogan (Pixabay)

The German news source, Deutsche Welle reported the following:
LGBT conversion therapy: Religious leaders call for ban to 'abhorrent' practice

Over 300 religious leaders have called for a worldwide clampdown on conversion therapy for LGBT+ people.
"We recognize with sadness that certain religious teachings have often, throughout the ages, caused and continue to cause deep pain and offense to those who are lesbian, gay, bisexual, transgender, queer and intersex."

This was a rare admission from members of the clergy, but that is one of the key statements in a declaration signed by 370 interfaith religious leaders from around the world.

They came together this week for a conference calling for a global ban on the practice of "conversion therapy" — the practice by which LGBT+ people are subjected to psychological or physical efforts to "cure" them of their sexual or gender identity. It is based on the belief that cisgender heterosexuality is the norm and anything else is an illness or abnormality — a belief that the World Health Organization (WHO) has rejected.

Among the signatories to the declaration organized by the UK's Ozanne Foundation were high-ranking representatives of Christian, Jewish, Muslim, Buddhist and Sikh faiths, including South African former archbishop and Nobel Peace Prize winner Desmond Tutu, and England's Bishop of Liverpool …

UK … Prime Minister Boris Johnson described the practice as "abhorrent." https://www.dw.com/en/lgbt-conversion-therapy-religious-leaders-call-for-ban-to-abhorrent-practice/a-55976691
No, the World Health Organization is NOT the standard. Nor is Boris Johnson nor the others listed.
The Bible is the Christian standard.
Consider the following:
4 Adulterers and adulteresses! Do you not know that friendship with the world is enmity with God? Whoever therefore wants to be a friend of the world makes himself an enemy of God. (James 4:4, NKJV throughout unless otherwise specified)
Notice also the following tweet:
Senior faith leaders from around the world unite to condemn violence & discrimination against LGBT people & call for a global ban on conversion therapy.

Join them in signing their Global Declaration & ask your religious leader to sign too! https://t.co/Nk4yUPiajx #GICLGBT #LGBT pic.twitter.com/rA8vICQbEk

— Ozanne Foundation (@OzanneFoundn) December 16, 2020
Yes, they want more people and more religious leaders to support this and one of the links takes you to the home page of the website of the Global Interfaith Commission on LGBT+ Lives, which has the following: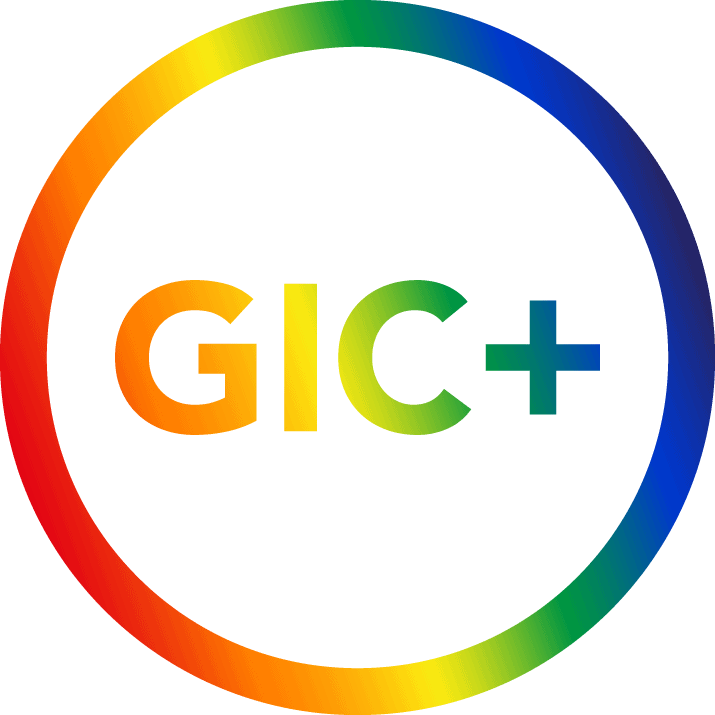 the Global Interfaith Commission on LGBT+ Lives, which aims to provide a strong and authoritative voice from religious leaders across the global faith community who wish to affirm and celebrate the dignity of all, independent of a person's sexuality, gender expression and gender identity.
But should not the word of God be the authoritative voice?
Notice that homosexual acts are clearly prohibited in the Bible:
22 You shall not lie with a male as with a woman. It is an abomination.  (Leviticus 18:22)

13 If a man lies with a male as he lies with a woman, both of them have committed an abomination. (Leviticus 20:13)
9 Do you not know that the unrighteous will not inherit the kingdom of God? Do not be deceived. Neither fornicators, nor idolaters, nor adulterers, nor homosexuals, nor sodomites, 10 nor thieves, nor covetous, nor drunkards, nor revilers, nor extortioners will inherit the kingdom of God. (1 Corinthians 6:9-10)

22 Professing to be wise, they became fools, 23 and changed the glory of the incorruptible God into an image made like corruptible man — and birds and four-footed animals and creeping things.

24 Therefore God also gave them up to uncleanness, in the lusts of their hearts, to dishonor their bodies among themselves, 25 who exchanged the truth of God for the lie, …

26 For this reason God gave them up to vile passions. For even their women exchanged the natural use for what is against nature. 27 Likewise also the men, leaving the natural use of the woman, burned in their lust for one another, men with men committing what is shameful, and receiving in themselves the penalty of their error which was due.

28 And even as they did not like to retain God in their knowledge, God gave them over to a debased mind, to do those things which are not fitting; 29 being filled with all unrighteousness, sexual immorality, wickedness, covetousness, maliciousness; full of envy, murder, strife, deceit, evil-mindedness; they are whisperers, 30 backbiters, haters of God, violent, proud, boasters, inventors of evil things, disobedient to parents, 31 undiscerning, untrustworthy, unloving, unforgiving, unmerciful; 32 who, knowing the righteous judgment of God, that those who practice such things are deserving of death, not only do the same but also approve of those who practice them. (Romans 1:22-32)
The Bible teaches that homosexuality is wrong and is dangerous.  Early Christian leaders, like Polycarp of Smyrna and Melito of Sardis, also condemned illicit sexual behaviors including homosexuality:
Knowing, then, that "God is not mocked," we ought to walk worthy of His commandment and glory …For it is well that they should be cut off from the lusts that are in the world, since "every lust warreth against the spirit; " and "neither fornicators, nor effeminate, nor abusers of themselves with mankind, shall inherit the kingdom of God," nor those who do things inconsistent and unbecoming (Polycarp. Letter to the Philippians, Chapter V. From Ante-Nicene Fathers, Volume 1as edited by Alexander Roberts & James Donaldson. American Edition, 1885).

53. But in addition to this there were to be found among men many things still more monstrous and terrifying and brutal: father cohabits with his child, and son and with his mother, and brother with sister, and male with male, and each man lusting after the wife of his neighbor. (Melito's Homily on the Passover)
Real Christianity does not condone homosexuality.
It should be pointed that that nearly all transgender people 'cross-dress' and that is condemned as an abomination in the Bible:
5 A woman shall not wear anything that pertains to a man, nor shall a man put on a woman's garment, for all who do so are an abomination to the Lord your God. (Deuteronomy 22:5)
The Bible clearly condemns cross-dressing. The Bible also condemns males acting effeminate:
9 Know ye not that the unrighteous shall not inherit the kingdom of God? Be not deceived: neither fornicators, nor idolaters, nor adulterers, nor effeminate, nor abusers of themselves with mankind, 10 Nor thieves, nor covetous, nor drunkards, nor revilers, nor extortioners, shall inherit the kingdom of God. (1 Corinthians 6:9-10, KJV)
Males are not to act like they are female, nor females like males.
What about conversion therapy?
Well, banning it limits freedom of choice and human rights.
Furthermore, the Bible teaches that homosexuals can change:
18 Flee sexual immorality. Every sin that a man does is outside the body, but he who commits sexual immorality sins against his own body. 19 Or do you not know that your body is the temple of the Holy Spirit who is in you, whom you have from God, and you are not your own? 20 For you were bought at a price; therefore glorify God in your body and in your spirit, which are God's. (1 Corinthians 6:18-20)

9 Do you not know that the unrighteous will not inherit the kingdom of God? Do not be deceived. Neither fornicators, nor idolaters, nor adulterers, nor homosexuals, nor sodomites, 10 nor thieves, nor covetous, nor drunkards, nor revilers, nor extortioners will inherit the kingdom of God. 11 And such were some of you. But you were washed, but you were sanctified, but you were justified in the name of the Lord Jesus and by the Spirit of our God. (1 Corinthians 6:9-11)

5 Put to death, therefore, whatever belongs to your earthly nature: sexual immorality, impurity, lust, evil desires and greed, which is idolatry. 6 Because of these, the wrath of God is coming. 7 You used to walk in these ways, in the life you once lived. 8 But now you must also rid yourselves of all such things as these: anger, rage, malice, slander, and filthy language from your lips. 9 Do not lie to each other, since you have taken off your old self with its practices 10 and have put on the new self, which is being renewed in knowledge in the image of its Creator. (Colossians 3:5-10, NIV)
But in this age, many who claim to be biblically minded, do not believe that.
But they should.
Notice the following:
14 'But if you do not obey Me, and do not observe all these commandments,
15 and if you despise My statutes, or if your soul abhors My judgments, so that you do not perform all My commandments, but break My covenant,
16 I also will do this to you:
I will even appoint terror over you, wasting disease and fever which shall consume the eyes and cause sorrow of heart. (Leviticus 26:14-16)
We have seen terror and a waste causing disease (COVID)–but a more totalitarian form of terror is coming (Revelation 13)–and the interfaith movement is inadvertantly pushing towards it.
The interfaith movement clearly abhors God's judgments, despises the word of God, and His standards of morality.
The Bible opposes the interfaith agenda:
14

Do not be unequally yoked together with unbelievers. For what fellowship has righteousness with lawlessness? And what communion has light with darkness?

15

And what accord has Christ with Belial? Or what part has a believer with an unbeliever?

16

And what agreement has the temple of God with idols? For you are the temple of the living God. As God has said:

"I will dwell in them And walk among them. I will be their God, And they shall be My people."

"Come out from among them And be separate, says the Lord. Do not touch what is unclean, And I will receive you." (2 Corinthians 6:14-17)

Real Christians are NOT to support the interfaith plans.
They will lead to 666 and totalitarian control (cf. Revelation 13) and the final mystery Babylon the Great.
As far as more of the LGBTQ+ agenda goes, as reported here earlier, notice something else about it: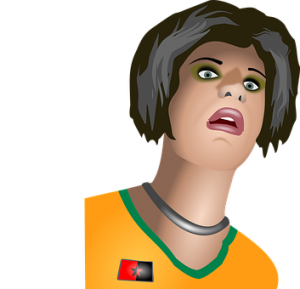 LGBT Activist Calls For All Children To Be Put On Puberty Blockers

December 16, 2020

An LGBT activist has called for ALL children to be put on puberty blockers until a decision is made as to what gender they are going to be.

Yes, really.

Zachary Antolak began as a gay man but now identifies as a lesbian woman named Zinnia Jones and is in a polyamorous relationship with another lesbian named Heather and a 'trans woman' named Penny.

What better example of obvious mental stability to decide which chemicals to bombard your children with?

"If children can't consent to puberty blockers which pause any permanent changes even with the relevant professional evaluation, how can they consent to the permanent and irreversible changes that come with their own puberty with no professional evaluation whatsoever?" tweeted Jones. https://www.zerohedge.com/medical/lgbt-activist-calls-all-children-be-put-puberty-blockers

Using puberty and/or hormone blockers in an attempt to try to change someone's gender also goes against the word of God.
Consider that God made humans male and female–and Jesus also taught that:
27 So God created man in His own image; in the image of God He created him; male and female He created them. (Genesis 1:27)

6 But from the beginning of the creation, God 'made them male and female.' (Mark 10:6)
Nowhere in the Bible is any human considered to be any sex/gender other than male and female. And those who act otherwise are warned against (Deuteronomy 22:5; 1 Corinthians 6:10-12; Romans 1:18-32). One is not a different gender than their actual genitalia at birth.
Hormone blockers, surgery, etc. does not change the biological facts–they mainly add unnatural confusion.
But now many in the world, including many in USA, have their own, antibiblical ideas. Yet:
33 God is not the author of confusion (1 Corinthians 14:33)
The transgender agenda encourages and exploits confusion. It is NOT good for those who consider themselves transgendered.
The religious world should speak out against it as it is harmful.
The LGBTQ+ agenda is opposed to God, His statutes, His judgements, His commandments, and even His creation.
Do not be deceived by it or the emerging interfaith agenda.
Some items of possibly related interest may include:
Will the Interfaith Movement Lead to Peace or Sudden Destruction? Is the interfaith movement going to lead to lasting peace or is it warned against? A video sermon of related interest is: Will the Interfaith Movement lead to World War III? and three video sermonette are also available: Pope Francis signs 'one world religion' document! and The Chrislam Cross and the Interfaith Movement and Do You Know That Babylon is Forming?
What is the Origin of the Cross as a 'Christian' Symbol? Was the cross used as a venerated symbol by the early Church? Three related YouTube videos would be Beware of the 'Ecumenical Cross', The Chrislam Cross and the Interfaith Movement, and Origin of the Cross.
Which Is Faithful: The Roman Catholic Church or the Continuing Church of God? Do you know that both groups shared a lot of the earliest teachings? Do you know which church changed? Do you know which group is most faithful to the teachings of the apostolic church? Which group best represents true Christianity? This documented article answers those questions.
Some Similarities and Differences Between the Eastern Orthodox Church and the Continuing Church of God Both groups claim to be the original church, but both groups have differing ways to claim it. Both groups have some amazing similarities and some major differences. Do you know what they are?
Orthodox Must Reject Unity with the Roman Catholics Unity between these groups will put them in position to be part of the final end time Babylon that the Bible warns against as well as require improper compromise.
United Nations: Humankind's Last Hope or New World Order? Is the UN the last hope for humanity? Or might its goals end up with sinister results? A related video would be United Nations and Vatican Are Planning the New World Order.
Why Should American Catholics Fear Unity with the Orthodox? Are the current ecumenical meetings a good thing or will they result in disaster? Is doctrinal compromise good? Here is a link to a related video Should you be concerned about the ecumenical movement?
Beware: Protestants Going Towards Ecumenical Destruction! What is going on in the Protestant world? Are Protestants turning back to their 'mother church' in Rome? Does the Bible warn about this? What are Catholic plans and prophecies related to this? Is Protestantism doomed? watch the video Charismatic Kenneth Copeland and Anglican Tony Palmer: Protestants Beware! and World Council of Churches Peace Plan.
Do Certain Catholic Prophecies About Antichrist Warn Against Jesus? Will the final "Anti-Christ" be Jewish, insist on Saturday, be opposed to the trinity, and bring in the millennium? Certain Catholic writings indicate this, while others take a different view, but what does the Bible show? A related sermon is Will Jesus Christ be called the Antichrist?
Laudato Si: Pope's Agenda or Kingdom of God? Pope Francis' 2nd encyclical is titled 'Laudato Si.' In it, he goes over his views related to environmental, economic, social, moral, agricultural, and spiritual issues. He advocates international cooperation to solve various problems he believes are affecting humanity. Is that Pope's agenda the solution? What about the Kingdom of God? does the Bible teach? Two related articles include Laudato Si: Will Pope Francis' economic actions match his words? and Laudato Si: A call for a one-world government?
Differences Between Islam and the Continuing Church of God What are some of the main differences? Are there any similarities? A video of related interest is titled: Islam: Any Christian Concerns or Similarities?
Christians: Ambassadors for the Kingdom of God, Biblical instructions on living as a Christian This is a scripture-filled booklet for those wishing to live as a real Christian. A related sermon is also available: Christians are Ambassadors for the Kingdom of God.
The Gospel of the Kingdom of God This free online pdf booklet has answers many questions people have about the Gospel of the Kingdom of God and explains why it is the solution to the issues the world is facing. Here are links to three related sermons: The World's False Gospel, The Gospel of the Kingdom: From the New and Old Testaments, and The Kingdom of God is the Solution.
Where is the True Christian Church Today? This free online pdf booklet answers that question and includes 18 proofs, clues, and signs to identify the true vs. false Christian church. Plus 7 proofs, clues, and signs to help identify Laodicean churches. A related sermon is also available: Where is the True Christian Church? Here is a link to the booklet in the Spanish language: ¿Dónde está la verdadera Iglesia cristiana de hoy? Here is a link in the German language: WO IST DIE WAHRE CHRISTLICHE KIRCHE HEUTE? Here is a link in the French language: Où est la vraie Église Chrétienne aujourd'hui? Here is a link to a short animation: Which Church would Jesus Choose?
Continuing History of the Church of God This pdf booklet is a historical overview of the true Church of God and some of its main opponents from Acts 2 to the 21st century. Related sermon links include Continuing History of the Church of God: c. 31 to c. 300 A.D. and Continuing History of the Church of God: 4th-16th Centuries and Continuing History of the Church of God: 17th-20th Centuries. The booklet is available in Spanish: Continuación de la Historia de la Iglesia de Dios, German: Kontinuierliche Geschichte der Kirche Gottes, French: L Histoire Continue de l Église de Dieu and Ekegusii Omogano Bw'ekanisa Ya Nyasae Egendererete.
The Great Monarch: Biblical and Catholic Prophecies Is the 'Great Monarch' of Catholic prophecies endorsed or condemned by the Bible? Two sermons of related interest are also available: Great Monarch: Messiah or False Christ? and Great Monarch in 50+ Beast Prophecies.
Does God Have a 6,000 Year Plan? What Year Does the 6,000 Years End? Was a 6000 year time allowed for humans to rule followed by a literal thousand year reign of Christ on Earth taught by the early Christians? Does God have 7,000 year plan? What year may the six thousand years of human rule end? When will Jesus return? 2027 or 20xx? There is also a video titled 6000 Years: When will God's Kingdom Come? Here is a link to the article in Spanish: ¿Tiene Dios un plan de 6,000 años?
When Will the Great Tribulation Begin? 2019, 2020, or 2021? Can the Great Tribulation begin today? What happens before the Great Tribulation in the "beginning of sorrows"? What happens in the Great Tribulation and the Day of the Lord? Is this the time of the Gentiles? When is the earliest that the Great Tribulation can begin? What is the Day of the Lord? Who are the 144,000? Here is a version of the article in the Spanish language: ¿Puede comenzar la Gran Tribulación en 2018 o 2019? ¿Es el Tiempo de los Gentiles? You can also see the English language sermon videos: The Great Tribulation from the Mount of Olives and Can the Great Tribulation begin before 2020? A shorter and newer video is: Might the Great Tribulation start in 2019?
The Times of the Gentiles Has there been more than one time of the Gentiles? Are we in it now or in the time of Anglo-America? What will the final time of the Gentiles be like? A related sermon is available and is titled: The Times of the Gentiles.
Armageddon Who is involved and when will this gathering happen? Here is also a video from Dr. Thiel, from Tel Megiddo in Israel: Armageddon. Other videos include: Armageddon Will it come on Trump's watch?, Iraq, Armageddon, & Prophecy, Freemasonry, Armageddon, and Rome, Is China paving roads to Armageddon?, and Jordan, Petra, and Armageddon.
Germany's Assyrian Roots Throughout History Are the Germanic peoples descended from Asshur of the Bible? Have there been real Christians in Germanic history? What about the "Holy Roman Empire"? There is also a You-Tube video sermon on this titled Germany's Biblical Origins.
Germany in Biblical and Catholic Prophecy Does Assyria in the Bible equate to an end time power inhabiting the area of the old Roman Empire? What does prophecy say Germany will do and what does it say will happen to most of the German people? Here is a version of the article in the Spanish language: Alemania en la profecía bíblic. Here are links to two English language sermon videos Germany in Bible Prophecy and The Rise of the Germanic Beast Power of Prophecy.