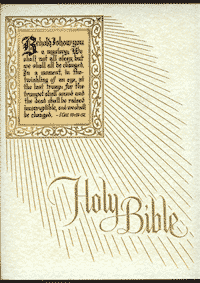 Being appalled by the promotion of immorality in lands such as the USA, Russia took a step in the direction to try to protect their children from the homosexual agenda:
June 11, 2013

MOSCOW A bill that stigmatizes Russia's gay community and bans the distribution of information about homosexuality to children was overwhelmingly approved by the lower house of parliament Tuesday.

More than two dozen protesters were attacked by anti-gay activists and then detained by police, hours before the State Duma approved the Kremlin-backed legislation in a 436-0 vote.

The bill banning "propaganda of nontraditional sexual relations" still needs to be passed by the appointed upper house and signed into law by President Vladimir Putin, but neither step is in doubt.

The measure is part of an effort to promote traditional Russian values as opposed to Western liberalism, which the Kremlin and the Russian Orthodox Church see as corrupting Russian youth and contributing to the protests against Putin's rule.  http://www.cbsnews.com/8301-202_162-57588738/russian-anti-gay-bill-passes-protesters-detained/
The Russian politicians are to be applauded for standing up against an abominable, growing, world trend.
Homosexual acts are clearly prohibited in the Bible and are called an abomination:
22 You shall not lie with a male as with a woman. It is an abomination. (Leviticus 18:22)

13 If a man lies with a male as he lies with a woman, both of them have committed an abomination. (Leviticus 20:13)
Those who try to claim that the Bible does not clearly condemn homosexuality are intentionally misreading what it actually teaches. The Bible prohibits and condemns homosexual behavior–the Bible calls it an abomination!
Notice something that the Bible says about teaching children:
6 Train up a child in the way he should go, And when he is old he will not depart from it. (Proverbs 22:6)
The Russian politicians seem to properly realize that the homosexual agenda is not the way that their children should go.  Maybe some other countries will follow Russia's example on this.
Some items of possibly related interest may include:
The Bible Condemns Homosexuality "Same-sex marriage" for "gays" and lesbians is becoming more acceptable to many. What does the Bible teach about homosexuality? Can homosexuals change?
Cross-dressing and other assaults against your children.  What should you do? Is there an agenda to turn your children and/or grandchildren away from biblical morality and towards practices promoted by homosexuals? What does the Bible teach about cross-dressing? What should parents do? If there is an agenda, what has been going on?  There is also a YouTube video on this, titled Cross dressing and Other Assaults Against Your Children.
Five Rules for Effective Parenting Do you know that there are five simple rules that can make you a more effective parent? There is also a 12 1/2 minute YouTube video on this, also titled Five Rules for Effective Parenting.
What Psychologists do not Know About Child Rearing This is an article by Herbert Armstrong that was used as the introduction to the pdf booklet The Plain Truth About Child Rearing.
The Plain Truth About Child Rearing This is a pdf booklet that the old WCG put out.
Love, Marriage, and Sex It is important to get them in the right order.
What is the Meaning of Life? Who does God say is happy? What is your ultimate destiny? Do you really know? Does God actually have a plan for YOU personally?
What Did Jesus Teach About the Ten Commandments? This article quotes what Jesus actually said about them (His words are in red).
The Ten Commandments Reflect Love, Breaking them is Evil Some feel that the ten commandments are a burden. Is that what Jesus, Paul, Peter, James, and John taught?
The Ten Commandments and the Early Church Did Jesus and the Early Church keep the ten commandments? What order were they in? Here are quotes from the Bible and early writings.