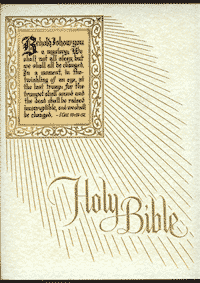 Thailand has put together a draft bill on recognizing homosexual marriage:
May 22, 2013

BANGKOK, THAILAND — As the debate on same-sex marriage continues in Western nations, including the United States, Thailand could become the first country in Asia to legalize gay marriage.  Thailand is known for its liberal acceptance of sexuality, but the draft same-sex marriage law is not without controversy…Thailand has never outlawed homosexuality and many people say the Buddhist culture promotes more acceptance of sexual differences.

.

But, a survey conducted last year indicates 58 percent of the Thai public still holds traditional beliefs that same-sex marriage is not natural and sets a bad example for children.

Wirat Kalayasiri is a member of the Thai parliament and deputy director of the committee drafting the same-sex law.

He says the average age of lawmakers, older than 45, has made the promotion of the law more difficult.

.
The trend in many parts of the world has been to legalize homosexual marriage.
This negative trend seems consistent with the following biblical prophecies:
13 But evil men and impostors will grow worse and worse, deceiving and being deceived. (2 Timothy 3:13)

1 But know this, that in the last days perilous times will come: 2 For men will be lovers of themselves, lovers of money, boasters, proud, blasphemers, disobedient to parents, unthankful, unholy, 3 unloving, unforgiving, slanderers, without self-control, brutal, despisers of good, 4 traitors, headstrong, haughty, lovers of pleasure rather than lovers of God, 5 having a form of godliness but denying its power. And from such people turn away! 6 For of this sort are those who creep into households and make captives of gullible women loaded down with sins, led away by various lusts, 7 always learning and never able to come to the knowledge of the truth. (2 Timothy 3:1-7)

18 For the wrath of God is revealed from heaven against all ungodliness and unrighteousness of men, who suppress the truth in unrighteousness, 19 because what may be known of God is manifest in them, for God has shown it to them. 20 For since the creation of the world His invisible attributes are clearly seen, being understood by the things that are made, even His eternal power and Godhead, so that they are without excuse, 21 because, although they knew God, they did not glorify Him as God, nor were thankful, but became futile in their thoughts, and their foolish hearts were darkened. 22 Professing to be wise, they became fools, 23 and changed the glory of the incorruptible God into an image made like corruptible man — and birds and four-footed animals and creeping things.

24 Therefore God also gave them up to uncleanness, in the lusts of their hearts, to dishonor their bodies among themselves, 25 who exchanged the truth of God for the lie, and worshiped and served the creature rather than the Creator, who is blessed forever. Amen.

26 For this reason God gave them up to vile passions. For even their women exchanged the natural use for what is against nature. 27 Likewise also the men, leaving the natural use of the woman, burned in their lust for one another, men with men committing what is shameful, and receiving in themselves the penalty of their error which was due.

28 And even as they did not like to retain God in their knowledge, God gave them over to a debased mind, to do those things which are not fitting; 29 being filled with all unrighteousness, sexual immorality, wickedness, covetousness, maliciousness; full of envy, murder, strife, deceit, evil-mindedness; they are whisperers, 30 backbiters, haters of God, violent, proud, boasters, inventors of evil things, disobedient to parents, 31 undiscerning, untrustworthy, unloving, unforgiving, unmerciful; 32 who, knowing the righteous judgment of God, that those who practice such things are deserving of death, not only do the same but also approve of those who practice them. (Romans 1:18-32)
The fact is that he world is moving towards a time of great tribulation and destruction. The trend towards the greater acceptance of homosexuality is accelerating the pace to cause the end to come.
Homosexuality, itself, is something that the God of the Bible does not approves of:
7 as Sodom and Gomorrah, and the cities around them in a similar manner to these, having given themselves over to sexual immorality and gone after strange flesh, are set forth as an example, suffering the vengeance of eternal fire. (Jude 7)
6…the cities of Sodom and Gomorrah into ashes, condemned them to destruction, making them an example to those who afterward would live ungodly (2 Peter 2:6)
God had the example of the destruction of Sodom and Gomorrah recorded in the Bible so that people would realize that promoting homosexuality is not appropriate and is dangerous.  Of course, Thailand has never been known to put much faith in the Bible, even though many its people realize that homosexuality is not natural and does not set a proper example.
Yet, the trend in the world is not good.  The Great Tribulation is coming and the trend towards more acceptance of homosexuality is likely to accelerate its arrival.
Some articles of possibly related interest may include:
The Bible Condemns Homosexuality "Same-sex marriage" for "gays" and lesbians is becoming more acceptable to many. What does the Bible teach about homosexuality? Can homosexuals change?
God Created Marriage Some falsely claim that God did not create marriage and that fornication is fine. What does the Bible really teach?
Why Marriage? Soon Obsolete? This is a booklet from Herbert Armstrong on this important topic.
Love, Marriage, and Sex It is important to get them in the right order.
What is the Meaning of Life? Who does God say is happy? What is your ultimate destiny? Do you really know? Does God actually have a plan for YOU personally?
What Did Jesus Teach About the Ten Commandments? This article quotes what Jesus actually said about them (His words are in red).
The Ten Commandments Reflect Love, Breaking them is Evil Some feel that the ten commandments are a burden. Is that what Jesus, Paul, Peter, James, and John taught?
The Ten Commandments and the Early Church Did Jesus and the Early Church keep the ten commandments? What order were they in? Here are quotes from the Bible and early writings.
Asia in Prophecy What is Ahead for Asia? Who are the "Kings of the East"? What will happen to nearly all the Chinese, Russians, Indians, and others of Asia? China in prophecy, where? Who has the 200,000,000 man army related to Armageddon? A YouTube video of interest may be Is China THE Threat to the United States of America?
When Will the Great Tribulation Begin? 2013, 2014, or 2015? Can the Great Tribulation begin today? What happens before the Great Tribulation in the "beginning of sorrows"? What happens in the Great Tribulation and the Day of the Lord? Is this the time of the Gentiles? When is the earliest that the Great Tribulation can begin? What is the Day of the Lord? Who are the 144,000? See also the video Can the Great Tribulation Begin in 2013?