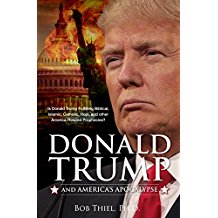 Another budget another clash?:
Updated March 11, 2019

Washington (CNN)The Trump administration is headed for a budget clash with Congress, with calls for deep domestic spending cuts that lawmakers are likely to ignore as the nation's debt reaches record levels.

On Monday, President Donald Trump is set to deliver his budget roadmap with a promise to balance the budget in 15 years, marking the first time he'll unveil a spending proposal under a divided government with Speaker Nancy Pelosi at the helm of a Democratic-controlled House, and he is expected to face fierce resistance to severe proposed cuts on education, health and environmental protections.

The White House is proposing $2.7 trillion in spending cuts, according to new details released Sunday evening, following a directive by the President to reduce spending by 5% across federal agencies, except for defense spending, as part of its budget plan for fiscal year 2020, which begins on October 1. The proposed cuts come just as Congress will need to decide — yet again this year — whether to lift spending caps put into place by law in 2011.

"Our national debt nearly doubled under the previous administration and now stands at more than $22 trillion," said Russell Vought, acting director of the Office of Budget and Management, in a statement previewing the President's budget details. "This budget shows that we can return to fiscal sanity without halting our economic resurgence while continuing to invest in critical priorities."

Long term policy projections, according to the White House, show that policy proposals in the budget would put the US on track to balance the budget by 2034. https://www.cnn.com/2019/03/10/politics/white-house-budget-deficit-fight/index.html

WASHINGTON — President Donald Trump plans to seek another $8.6 billion for a border wall in his new budget to be released Monday, White House officials say.

This new request would be on top of the nearly $7 billion Trump has ordered to be used to build a wall under his state of emergency declaration.

The budget also calls for a big boost for the Pentagon and a 5 percent cut in nonmilitary programs.

Trump's third budget proposal during his presidency, for the year starting in October, is expected to draw wide opposition from Democratic lawmakers and some Republicans, setting off months of debate just weeks after a record 35-day government shutdown over government spending in the current year was ended.

"It will be a tough budget," White House economic adviser Larry Kudlow told Fox Television Sunday. "We're going to do our own (spending) caps this year and I think it's long overdue. … Some of these recent budget deals have not been favorable towards spending. So, I think it's exactly the right prescription."

House Speaker Nancy Pelosi and the Senate Democratic leader Chuck Schumer said in a joint statement Sunday they hoped the president had "learned his lesson" from the shutdown, caused partly by Congress' refusal in December to pay $5 billion toward Trump's border wall. 03/10/19 https://www.voanews.com/a/trump-border-wall-economy/4822869.html
Years ago, under the Obama Administration, something called sequestration was implemented to deal with the rising US debt–but it did not work (see also Obama proposing an end to 'sequestration' and an additional $70 billion in debt)–and the debt went up.
When the Republicans controlled the House, Senate, and White House after Donald Trump's election, the debt also went up.
According to the US Treasury, official USA debt was $19,947,304,555,212.49 on the day that Donald Trump was inaugurated as President of the USA.
According to the US Treasury, the debt of the USA as of 01/17/2019 was 21,954,771,806,120.41 (https://treasurydirect.gov/NP/debt/current).
Since the Republicans lost the House to the Democrats, the debt went up.
While proposing a plan that it hopes will result in a balanced budget IN FIFTEEN YEARS, this gives the impression that the US at least realizes that there are some risks associated with debt.
But I really do not believe that Donald Trump, most Republicans, and the Democrats are serious about the debt.
In my book, Donald Trump and America's Apocalypse, I wrote:
Donald Trump and many other American politicians have not run away from increasing U.S.A. debt—that will be to the nation's peril. …

Although as president Donald Trump inherited a debt-laden nation, his policies, according to his own public pronouncements will continue to lead to, increased U.S.A. debt. … Increasing national debt will lead to destruction at the appointed time of the end (Habakkuk 2:3–8). (Thiel B. Donald Trump and America's Apocalypse. Nazarene Books, 2017, pp. 35,37)
This is coming to pass. Biblical prophecies are being fulfilled.
As far as debt and Donald Trump goes, he once claimed:
I'm the king of debt. I love debt. (Egan M. Donald Trump: 'I'm the king of debt.' CNN, May 7, 2016)
Donald Trump also said:
I have borrowed, knowing that you can pay back with discounts. And I have done very well with debt. Now, of course, I was swashbuckling, and it did well for me and it was good for me and all that. …

Now we're in a different situation with a country, but I would borrow knowing that if the economy crashed you could make a deal. And if the economy was good it was good so therefore you can't lose. …

I don't want to renegotiate the bonds, but I think you can do discounting. … I'm not even suggesting that we don't borrow money at very low rates long term so we don't have to worry about when they come due. (Kurtzleben D. Donald Trump's Messy Ideas For Handling The National Debt, Explained. NPR, May 9, 2016)

Nobody knows debt better than me. I've made a fortune by using debt and if things don't work out, I renegotiate the debt. Well, you go back and you say, 'hey, guess what? The economy just crashed. I'm going to give you back half. ("Trump recession"? Presumptive GOP nominee fires back at Clinton. CBS, June 22, 2016)
It sounds like Donald Trump believes that debt is good and there is nothing wrong with defaulting or otherwise not intending to pay the total debt back. Other USA politicians have also basically suggested paying the debt back in inflated currency or something else other than the original value of the debt.
The Bible says the wicked have that attitude:
21 The wicked borrows and does not repay, But the righteous shows mercy and gives. (Psalms 37:21)
Not paying back debt is biblically immoral.
Yet various US presidents, the Federal Reserve, many Congressional leaders, and many in the mainstream press seem to love debt.
Some think a "reset" is needed, so the Continuing Church of God (CCOG) put together the following video on our Bible News Prophecy YouTube channel:
Euro Pacific Capital CEO says the US economy is about to crash because of debt. US National Security Adviser John Bolton declared debt as a threat to society. Forbes writer John Mauldin says that a financial reset is expected in the 2020s, as does Willem Middelkoop, who believes gold may be part of a reset. Morgan Stanley believes the end of the current economic cycle may be in 2021. MIT pointed to changes in the 2020s. How much debt does the USA add daily? Does any of this tie in with biblical prophecies? Does Habakkuk 2 have applicability to the USA? Is it wise to try to discount debt and not pay it back in full? Dr. Thiel addresses these issues in the light of scripture.
Here is a link to the sermonette video: Financial Reset by 2022?
The Bible teaches that debt is one of the curses that happen to the disobedient:
15 "But it shall come to pass, if you do not obey the voice of the Lord your God, to observe carefully all His commandments and His statutes which I command you today, that all these curses will come upon you and overtake you: (Deuteronomy 28:15)

43 "The alien who is among you shall rise higher and higher above you, and you shall come down lower and lower. 44 He shall lend to you, but you shall not lend to him; he shall be the head, and you shall be the tail.

45 "Moreover all these curses shall come upon you and pursue and overtake you, until you are destroyed, because you did not obey the voice of the Lord your God, to keep His commandments and His statutes which He commanded you. 46 And they shall be upon you for a sign and a wonder, and on your descendants forever.

47 "Because you did not serve the Lord your God with joy and gladness of heart, for the abundance of everything, 48 therefore you shall serve your enemies, whom the Lord will send against you, in hunger, in thirst, in nakedness, and in need of everything; and He will put a yoke of iron on your neck until He has destroyed you. 49 The Lord will bring a nation against you from afar, from the end of the earth, as swift as the eagle flies, a nation whose language you will not understand, 50 a nation of fierce countenance, which does not respect the elderly nor show favor to the young. 51 And they shall eat the increase of your livestock and the produce of your land, until you are destroyed; they shall not leave you grain or new wine or oil, or the increase of your cattle or the offspring of your flocks, until they have destroyed you. (Deuteronomy 28:43-51)
The end result of the coming massive financial crisis will be worse than a monstrosity. It will result in the END OF THE USA!
However, this will not happen this month, next year, nor even during the first term of Donald Trump's Administration. But it will happen!
The Bible shows that the highly indebted will be destroyed in the appointed time of the end:
2 Then the Lord answered me and said:

"Write the vision
And make it plain on tablets,
That he may run who reads it.
3 For the vision is yet for an appointed time;
But at the end it will speak, and it will not lie.
Though it tarries, wait for it;
Because it will surely come,
It will not tarry.

4 "Behold the proud,
His soul is not upright in him;
But the just shall live by his faith.

5 "Indeed, because he transgresses by wine,
He is a proud man,
And he does not stay at home.
Because he enlarges his desire as hell,
And he is like death, and cannot be satisfied,
He gathers to himself all nations
And heaps up for himself all peoples.

6 "Will not all these take up a proverb against him,
And a taunting riddle against him, and say,
'Woe to him who increases
What is not his — how long?
And to him who loads himself with many pledges'?
7 Will not your creditors rise up suddenly?
Will they not awaken who oppress you?
And you will become their booty.
8 Because you have plundered many nations,
All the remnant of the people shall plunder you,
Because of men's blood
And the violence of the land and the city,
And of all who dwell in it. (Habakkuk 2:2-8)
The USA is the most indebted nation in world history and will be taken over.
And the official debt does not count future obligations (e.g. Social Security/Medicare) or household debt (e.g. US Household Debt Reaches New Record as Some Delinquency Rates Rise) both of which are high.
Do not think that the USA can continue to increase its debt forever.
The USA needs national repentance or it is doomed.
Increasing debt will help seal its doom and destruction.
While national repentance is unlikely, personal repentance can be done.
Jesus does offer protection in the end times (cf. Revelation 3:7-13).
Some items of possibly related interest may include:
The End of US Dollar Dominance Is the USA losing its economic status? What about the petro-gold-yuan? A related video is also available: US Dollar being challenged by Gold-Petro-Yuan.
ted sermons are available Millennial Utopia and The Millennium.
Is God Calling You? This booklet discusses topics including calling, election, and selection. If God is calling you, how will you respond? Here is a link to a related sermon: Could God be Calling You?
Christian Repentance Do you know what repentance is? Is it really necessary for salvation? A related sermon is also available titled: Real Christian Repentance.
Spiritual Samaritans: Old and New Who were the Samaritans? Do the represent true Christianity or something else? Here is a link to a related sermon: USA in Prophecy: Samaria.
There is a Place of Safety for the Philadelphians. Why it May Be Near Petra This article discusses a biblical 'place of safety' and includes quotes from the Bible and Herbert W. Armstrong on this subject–thus, there is a biblically supported alternative to the rapture theory. There is also a video on the subject: Might Petra be the Place of Safety? Here is something related in the Spanish language: Hay un lugar de seguridad para los Filadelfinos. ¿Puede ser Petra?
This is PETRA! This is a 1962 Good News article by the late Dr. Hoeh.
19 items to prophetically watch in 2019 Much is happening. Dr. Thiel points to 19 items to watch (cf. Mark 13:37), plus another, in this article. Here is a link to a related sermon: 19 items to watch in 2019.
When Will the Great Tribulation Begin? 2019, 2020, or 2021? Can the Great Tribulation begin today? What happens before the Great Tribulation in the "beginning of sorrows"? What happens in the Great Tribulation and the Day of the Lord? Is this the time of the Gentiles? When is the earliest that the Great Tribulation can begin? What is the Day of the Lord? Who are the 144,000? Here is a version of the article in the Spanish language: ¿Puede comenzar la Gran Tribulación en 2018 o 2019? ¿Es el Tiempo de los Gentiles? You can also see the English language sermon videos: The Great Tribulation from the Mount of Olives and Can the Great Tribulation begin before 2020? A shorter and newer video is: Might the Great Tribulation start in 2019?
The Times of the Gentiles Has there been more than one time of the Gentiles? Are we in it now or in the time of Anglo-America? What will the final time of the Gentiles be like? A related sermon is available and is titled: The Times of the Gentiles.
Armageddon Who is involved and when will this gathering happen? Here is also a video from Dr. Thiel, from Tel Megiddo in Israel: Armageddon. Other videos include: Armageddon Will it come on Trump's watch?, Iraq, Armageddon, & Prophecy, Freemasonry, Armageddon, and Rome, Is China paving roads to Armageddon?, and Jordan, Petra, and Armageddon.
Who is the King of the West? Why is there no Final End-Time King of the West in Bible Prophecy? Is the United States the King of the West? Here is a version in the Spanish language: ¿Quién es el Rey del Occidente? ¿Por qué no hay un Rey del Occidente en la profecía del tiempo del fin? A related sermon is also available: The Bible, the USA, and the King of the West.
Anglo – America in Prophecy & the Lost Tribes of Israel Are the Americans, Canadians, English, Scottish, Welsh, Australians, Anglo-Saxon (non-Dutch) Southern Africans, and New Zealanders descendants of Joseph? Where are the lost ten-tribes of Israel? Who are the lost tribes of Israel? What will happen to Jerusalem and the Jews in Israel? Will God punish the U.S.A., Canada, United Kingdom, and other Anglo-Saxon nations? Why might God allow them to be punished first? Here is a link to the Spanish version of this article: Anglo-América & las Tribus Perdidas de Israel. Information is also in the YouTube sermons titled Where are the Ten Lost Tribes? Why does it matter? and British are the Covenant People. A short YouTube of prophetic interest may be Barack Obama and the State of the Apocalypse.
Will the Anglo-Saxon-Celtic Nations be Divided and Have People Taken as Slaves? Will the lands of the United States, United Kingdom, Canada, Australia, and New Zealand be divided? What about Jerusalem? What does Bible prophecy teach? Are there non-biblical prophecies that support this idea? Who will divide those lands? Who will end up with the lands and the people? Here is a link to a video titled Will the USA and other Anglo-nations be Divided and Their People Made Slaves? Here is a related item in the Spanish language ¿Serán divididas las naciones anglosajonas?
British are the Covenant People What do 'British' and 'Britain' mean in Hebrew? Are the descendants of the Anglo-Saxons people of the covenant? Does the British royal family connect to the throne of David? What does the Bible teach? What does history show us? Is there any DNA evidence related to British-Israelism? When did Christianity make it to the British Isles? Could Jeremiah have made it to the British Isles? What type of Christians made it to the British Isles? Did the last King of England believe in British Israelism?
USA in Prophecy: The Strongest Fortresses Can you point to scriptures, like Daniel 11:39, that point to the USA in the 21st century? This article does. A related sermon is titled: Do these 7 prophesies point to the end of the USA?
Who is the King of the North? Is there one? Do biblical and Roman Catholic prophecies for the Great Monarch point to the same leader? Should he be followed? Who will be the King of the North discussed in Daniel 11? Is a nuclear attack prophesied to happen to the English-speaking peoples of the United States, Great Britain, Canada, Australia, and New Zealand? When do the 1335 days, 1290 days, and 1260 days (the time, times, and half a time) of Daniel 12 begin? When does the Bible show that economic collapse will affect the United States? In the Spanish language check out ¿Quién es el Rey del Norte? Here is a link to a video titled: The Future King of the North.
The 'Peace Deal' of Daniel 9:27 This prophecy could give up to 3 1/2 years advance notice of the coming Great Tribulation. Will most ignore or misunderstand its fulfillment? Here is a link to a related sermon video Daniel 9:27 and the Start of the Great Tribulation.
World War III: Steps in Progress Are there surprising actions going on now that are leading to WWIII? Might a nuclear attack be expected? Does the Bible promise protection to all or only some Christians? How can you be part of those that will be protected? A related video would be Is World War III About to Begin? Can You Escape?
Donald Trump in Prophecy Prophecy, Donald Trump? Are there prophecies that Donald Trump may fulfill?  Are there any prophecies that he has already helped fulfill?  Is a Donald Trump presidency proving to be apocalyptic?  Two related videos are available: Donald: 'Trump of God' or Apocalyptic? and Donald Trump's Prophetic Presidency.
Trump Presidency Magic 8 Ball or Bible Prophecy? BBC reported that one might as well use a 'Magic Eight-Ball' to try to predict what will happen in the remaining time of Donald Trump's presidency. What is a 'Magic Eight-Ball'? Dr. Thiel not only explains that, but also briefly goes over 10 biblically-based warnings he wrote would happen if Donald Trump were elected that have already began to come to pass. He also goes over something he wrote back in 2008 that the Trump presidency is also helping lead to fulfillment. Should you trust Bible prophecy or not? Dr. Thiel says that Bible prophecy can be trusted, despite the view of skeptics and others that either overlook or despise the Bible. This is a video.
Donald Trump and America's Apocalypse This 188 page book is for people truly interested in prophecies related to Donald Trump and the United States, including learning about several that have already been fulfilled and those that will be fulfilled in the future. The physical book can be purchased at Amazon for $12.99 from the following link: Donald Trump and America's Apocalypse.
Donald Trump and America's Apocalypse-Kindle Edition This electronic version of the 188 page print edition is available for only US$3.99. And you do not need an actual Kindle device to read it. Why? Amazon will allow you to download it to almost any device: Please click HERE to download one of Amazon s Free Reader Apps. After you go to for your free Kindle reader and then go to Donald Trump and America's Apocalypse-Kindle Edition.
The Gospel of the Kingdom of God This free online pdf booklet has answers many questions people have about the Gospel of the Kingdom of God and explains why it is the solution to the issues the world is facing. Here are links to three related sermons: The World's False Gospel, The Gospel of the Kingdom: From the New and Old Testaments, and The Kingdom of God is the Solution.