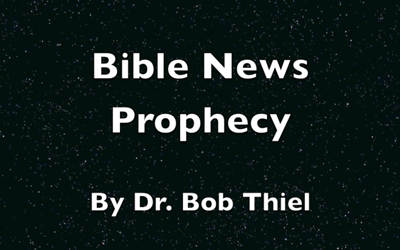 The Continuing Church of God is pleased to announce our latest video on our Bible New Prophecy YouTube channel.
Do true prophets ever refer to or cite false prophecies? If so, why? What did Jeremiah, Jesus, Paul, and Micaiah do? Did the Apostle Paul refer to pagan understandings to reach Gentiles and others? Might Catholic prophecies warn against actions of Pope Francis? Have those who have accused Dr. Thiel of improperly citing false prophecies hypocritically done that themselves?
Our latest video is titled: Do Prophets Cite False Prophecies?