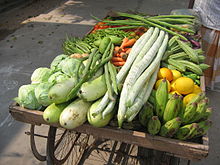 COVID policies have affected many around the world:
February 6, 2021

The COVID-19 pandemic and the social-distancing policies put in place to contain the virus have led to a reduction in economic activity around the world. Families in low- and middle-income countries (LMICs), many of whom work in the informal sector and lack social safety nets, face potentially stark threats to their livelihoods. https://reliefweb.int/report/world/falling-living-standards-and-food-insecurity-during-covid-19-crisis-evidence-nine-low

Global food prices have reached their highest in almost seven years, further raising the spectre of food inflation and hunger at a time when the Covid-19 pandemic continues to hit economies around the world. The UN Food and Agriculture Organization's food price index for January rose by a tenth from a year ago to its highest level since July 2014, led by a sharp increase in grain prices. Substantial buying of corn by China and lower-than-expected production in the US helped send the gauge — which tracks a basket of food commodities against their 2014-16 prices — to its eighth consecutive monthly increase, the longest rising streak in a decade. 02/04/21 https://www.ft.com/content/571a9d68-c8b5-4c56-a539-26fff81e9296
Could the USA be affected?
Yes.
Notice also the following:
Joe Biden's Two-Front Battle Against Covid and Climate Change May Trigger Severe Food Shortages for U.S. Consumers

February, 5, 2021

In an effort to fight two wars at the same time – against a pandemic as well as purported climate change – the Biden administration risks putting the United States on a crash course with food shortages and soaring prices as early as this year.

Sealed up inside of his White House fortress, surrounded by a ring of steel and thousands of National Guardsmen, U.S. President Joe Biden has been busy signing off on a raft of executive orders without the nuisance of democratic debate and congressional prattling. One of those presidential actions envisions the conservation of 30 percent of the nation's lands and waters over the next decade. Where will all of that protected land come from? Perhaps from Bill Gates, who now owns the deed to most of the farmland in the nation? Doubtful. The answer is from small, independent farmers, whose agricultural activities, the Democrats say, are responsible for 10 percent of the manmade greenhouse emissions purportedly frying up the planet.

While occupying the previously unknown 'Office of the President-Elect', the Democratic leader said he would pay U.S. farmers to "put their land in conservation" and live without their 'cash crops.' …

Biden said Vilsack will help American agriculture become "the first in the world to achieve net-zero [greenhouse] emissions." But is anyone considering what will happen if or when America achieves net-zero food production at a time when the rest of the world is hoarding limited supplies? Equally concerning will be the quality of the food being produced.

Under Obama, Vilsack happily rammed through a number of delectable Dr. Frankenstein technologies, like cloned-farm animals, lab-grown meat and more new genetically modified organisms (GMOs), many from Monsanto. So while there will probably be something to eat in Biden's new America, it might be a stretch to actually call it 'food.' Indeed, for those Americans who prefer a bounty of farm-fresh, organic produce as opposed to some artificial, 3D meat knockoff, the nightmare has just begun.

Christian Westbrook, the host of Ice Age Farmer who has been warning about a potential "engineered famine" for some time, summed up the situation as "game over."

"That's why, to see the Biden administration roll forward these terrible executive orders, it's insane," Westbrook commented. "Other countries are frantically taking steps…to protect their domestic food supplies, keep prices low and be able to feed their animals, and then, in turn, be able to feed their people. Not here."

Indeed, what seems to be happening in the United States is that the local farmers are being squeezed out of business, or paid not to grow food, while Big Agriculture is more concerned with exporting its supplies than keeping domestic food stocks safe and affordable. That seems to be a reckless policy at the best of times; at the peak of a pandemic, however, it is simply a recipe for disaster. https://www.strategic-culture.org/news/2021/02/05/joe-biden-two-front-battle-against-covid-and-climate-change-trigger-severe-food-shortages-us-consumers/
Food shortages lead to increases of food prices–food inflation.
Food inflation is consistent with a prophecy in the Book of Revelation related to the third horseman that tells of a time that indicates there will be food, but that it will be quite expensive (food-price inflation):
5 When He opened the third seal, I heard the third living creature say, "Come and see." So I looked, and behold, a black horse, and he who sat on it had a pair of scales in his hand. 6 And I heard a voice in the midst of the four living creatures saying, "A quart of wheat for a denarius, and three quarts of barley for a denarius; and do not harm the oil and the wine." (Revelation 6:5-6)
The situation the world now faces will, at least for a time, worsen. But we are not quite to the start of the ride of that horseman yet.
When it happens, various ones will die as they will not be able to afford it, while others will survive but struggle.
COVID-19 policies are sort of a 'self-inflicted' wound that is contributing to food shortages. People are suffering because of them. Sadly, it looks like more will as well.
We know more hunger is coming as Jesus said:
11 And there will be great earthquakes in various places, and famines and pestilences; (Luke 21:11a)
What should Christians who are not hungry do?
Other than take preparatory steps for their own family (see Physical Preparation Scriptures for Christians), the Bible also teaches:
27 Do not withhold good from those to whom it is due, When it is in the power of your hand to do so. (Proverbs 3:27)

9 And let us not grow weary while doing good, for in due season we shall reap if we do not lose heart. 10 Therefore, as we have opportunity, let us do good to all, especially to those who are of the household of faith. (Galatians 6:9-10)

14 What does it profit, my brethren, if someone says he has faith but does not have works? Can faith save him? 15 If a brother or sister is naked and destitute of daily food, 16 and one of you says to them, "Depart in peace, be warmed and filled," but you do not give them the things which are needed for the body, what does it profit? 17 Thus also faith by itself, if it does not have works, is dead. (James 2:14-17)

22 But be doers of the word, and not hearers only, deceiving yourselves. (James 1:22)
Those who believe the Bible are to do good as soon as we can, to the extent that we can.
(As far as some of what the Continuing Church of God has done to try to assist, check out the post 'Nobel UN food agency warns 2021 will be worse than 2020' 'CCOG has been taking steps'.)
The time will come when major damage from government policies related to GMOs, energy, and debt will be clearly seen.
The end is coming soon.
3 "A prudent man forsees evil and hides himself, But the simple pass on and are punished" (Proverbs 22:3).
Are you being physically and spiritually prudent?
Some items of possibly related interest may include:
Is God Calling You? This booklet discusses topics including calling, election, and selection. If God is calling you, how will you respond? Here is a link to a related sermon: Could God be Calling You? A short animation is also available: Is God Calling You?
Christian Repentance Do you know what repentance is? Is it really necessary for salvation? A related sermon is also available titled: Real Christian Repentance.
Four Horsemen of the Apocalypse What do each of the four horseman of the Apocalypse represent? Have they began their ride? Did Jesus discuss the any of this? Might their rides coincide with the "beginning of sorrows? Do they start their ride prior to the Great Tribulation? Did Nostradamus or any other 'private prophets' write predictions that may mislead people so that they may not understand the truth of one or more of the four horseman? There is also a related YouTube video titled The Four Horsemen of the Apocalypse.
Fourth Horseman of the Apocalypse What is the pale horse of death and pestilences? What will it bring and when? Here is a link to a related sermon: Fourth Horseman, COVID, and the Rise of the Beast of Revelation. Some shorter related videos may include Amphibian Apocalypse: Threat to Humans? and Zombie Deer Disease is Here! Are the 10 Plagues on Egypt Coming? Here is a version of the article in Spanish: El cuarto jinete de Apocalipsis, el caballo pálido de muerte y pestilencia.
COVID 19 is NOT the End, but could it be TEOTWAWKI? The novel coronavirus called COVID-19 is wreaking havoc around the world. Many states of the USA as well as countries in Europe are on lockdown with shelter in place /shelter in residence requirements. In France, a form is required when you are not at your house. In Spain, drones are being used to warn people who are outside to got back to their homes–does that bring up feelings of 'Big Brother'? Italy, France, and other areas are using police and/or military force to encourage people to stay inside. According to the Bible could this be the end? If not, what has to happen first? Have the second and third of the four horsemen of the Apocalypse started their ride? Could COVID-19 be the fourth horseman? Why or why not? Could we be seeing The End of the World as We Know It (TEOTWAWKI) like the R.E.M.'s 1987 single song discussed? Do Christians need to fear? What did Jesus teach? What did the Psalmist teach? This is a video. Here is a link to a version in the Spanish language: Corona 19 no es el final PERO es el TEOTWAWKI.
COVID-19 Leading to 666? The novel coronavirus of Wuhan, China fame, is now called COVID-19. It has also been called the 'Coronapocalypse.' Does COVID-19 have any prophetic ramifications? What did Jesus teach about pestilences and sorrows in the Olivet prophecy in Matthew 24? Could COVID-19 be the ride of the fourth horseman of the Apocalypse? Why was this type of disease expected according to the O. Here is a link to a version in the Spanish language: ld Testament prophecies in Deuteronomy and Leviticus? What has the US Centers for Disease Control warned about? What has the CDC reported about the flu? Were there lessons about fear and infections in the 2011 movie 'Contagion'? Because of COVID-19, the World Health Organization (WHO), nation of Iran, and certain French locations are telling people not to use cash, but instead electronic forms of payment. The US Federal Reserve is now quarantining money repatriated from Asia to reduce the potential spread of the coronavirus on US currency bills. Is COVID-19 worse than we have been told or could this all be a 'false flag' event to encourage people to move towards a cashless society? If the thousands of deaths associated with COVID-19 are pushing parts of the world towards cashlessness, how much more likely will the ride of the fourth horseman and over a billion human deaths motivate people to move to making electronic payments that can be monitored? The Bible tells of a soon coming society that controls buying and selling to force allegiance to a coming European Beast power, known as 666 (Revelation 13:16-18). Does the 'great tribulation' begin before ride of the fourth horseman or with the opening of the fifth seal of Revelation 6? Do the words of Jesus helps us better understand the sequence of the four horsemen of the Apocalypse and the start of the Great Tribulation? Will the ride of the fourth horseman help lead to the rise of 666? Is that ride very close? Dr. Thiel addresses these issues and more in this video. Here is a link to a version in the Spanish language: El COVID-19 ¿Conduce al 666?
Physical Preparation Scriptures for Christians. We all know the Bible prophecies famines. Should we do something? Here is a version in the Spanish language Escrituras sobre Preparación física para los Cristianos. Here is a link to a related sermon: Physical preparedness for Christians.
21 items to prophetically watch in 2021 Much is happening. Dr. Thiel points to 21 items to watch (cf. Mark 13:37) in this article. Here is a link to a related sermon video: 21 Items to Watch in 2021.
Does God Have a 6,000 Year Plan? What Year Does the 6,000 Years End? Was a 6000 year time allowed for humans to rule followed by a literal thousand year reign of Christ on Earth taught by the early Christians? Does God have 7,000 year plan? What year may the six thousand years of human rule end? When will Jesus return? 2028 or or 2031 or 20xx? There is also a video titled 6000 Years: When will God's Kingdom Come? Here is a link to the article in Spanish: ¿Tiene Dios un plan de 6,000 años?
Might the U.S.A. Be Gone by 2028? Are there prophetic reasons to believe that the USA will not last two complete presidential terms? Yes. There is a tradition attributed to the Hebrew prophet Elijah that humanity had 6,000 years to live before being replaced by God's Kingdom. There are scriptures, writings in the Talmud, early Christian teachings that support this. Also, even certain Hindu writings support it. Here is a link to a related video: Is the USA prophesied to be destroyed by 2028?
The Great Tribulation: What Happens First? What events have happened? What are some events that are now happening? And what events need to happen for the Great Tribulation to start? Here is a link to a related sermon video: Counting Down to the Great Tribulation.
When Will the Great Tribulation Begin? 2021, 2022, or 2023? Can the Great Tribulation begin today? What happens before the Great Tribulation in the "beginning of sorrows"? What happens in the Great Tribulation and the Day of the Lord? Is this the time of the Gentiles? When is the earliest that the Great Tribulation can begin? What is the Day of the Lord? Who are the 144,000? Here is a version of the article in the Spanish language: ¿Puede la Gran Tribulación comenzar en el 2020 o 2021? ¿Es el Tiempo de los Gentiles? A related video is: 2021: The Great Tribulation or the Great Reset?
The Times of the Gentiles Has there been more than one time of the Gentiles? Are we in it now or in the time of Anglo-America? What will the final time of the Gentiles be like? A related sermon is available and is titled: The Times of the Gentiles.
The Philadelphia Church Era was predominant circa 1933 A.D. to 1986 A.D. The old Radio Church of God and old Worldwide Church of God, now the remnant of that era is basically the most faithful in the Church of God, like who hold to the beliefs and practices of the Continuing Church of God.
The Gospel of the Kingdom of God This free online pdf booklet has answers many questions people have about the Gospel of the Kingdom of God and explains why it is the solution to the issues the world is facing. Here are links to three related sermons: The World's False Gospel, The Gospel of the Kingdom: From the New and Old Testaments, and The Kingdom of God is the Solution.