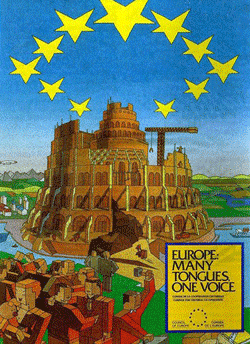 Might the Euro collapse?  Some in Germany and elsewhere are concerned about the Greek crisis:
11/02/2011

'The Euro Zone Could Face Ruin'

German economists are warning of disastrous potential consequences for Europe if Greek voters reject a referendum on the euro rescue package. The country would go bankrupt, they argue, and it would trigger a domino effect. At the same time, politicians would finally be required to develop a worst-case scenario. http://www.spiegel.de/international/europe/0,1518,795514,00.html

As government verges on collapse, Papandreou fires military chiefs

EUobserver – Nov 2, 2011 excerpt…

Meanwhile, in a development that has stoked fears of a potential military coup in the country, Papandreou on Tuesday also fired the entire high command of the armed forces along with some dozen other senior officers and replaced them with figures believed to be more supportive of the current political leadership. 

http://euobserver.com/13/114140
The situation is Europe is growing more and more tense.
FWIW, in my book 2012 and the Rise of the Secret Sect, about two years and a half years ago, I wrote:
Having the European power acquiring a lot more gold to back the Euro (even if the backing is only implied) or possibly other future European currency (that might potentially replace the Euro) may greatly increase European credibility, prosperity, and influence around the globe.
We will see what happens with the Euro.
The Bible, in Revelation 17, is clear that the Europeans will reorganize in the future:
12 "The ten horns which you saw are ten kings who have received no kingdom as yet, but they receive authority for one hour as kings with the beast. 13 These are of one mind, and they will give their power and authority to the beast. (Revelation 17:12-13)
Steps towards this happening are continuing as we in the Living Church of God have long taught–and there will be bumps in the road and problems (major civil unrest, or worse, may occur).
Of course, the Bible is clear that the final European Beast power will not actually be highly unified as it will basically be a combination of strong and weak, or as the Bible more literally states, iron and clay:
41 Whereas you saw the feet and toes, partly of potter's clay and partly of iron, the kingdom shall be divided; yet the strength of the iron shall be in it, just as you saw the iron mixed with ceramic clay. 42 And as the toes of the feet were partly of iron and partly of clay, so the kingdom shall be partly strong and partly fragile. 43 As you saw iron mixed with ceramic clay, they will mingle with the seed of men; but they will not adhere to one another, just as iron does not mix with clay. (Daniel 2:41-43)
According to Bible prophecy, a European power, despite its fragility, is destined to temporarily be the most dominant force in the world, ultimately conquer the Anglo-descended nations (Daniel 11:39), and later come to its end (Daniel 11:45).
But before it is destroyed (Daniel 11:21-44), the final Beast power must come together and get to the place where it has major economic influence.  And as my 2012 book also points out, it may take civil unrest to be a factor in Europe coming together to fulfill a variety of biblical prophecies.
Some articles of possibly related interest may include:
Europa, the Beast, and Revelation Where did Europe get its name? What might Europe have to do with the Book of Revelation? What about "the Beast"? Using the Tower of Babel and "Beast" images suggests it is not concerned about its role as being part of the future Babylon of Bible prophecy.
Who is the King of the North? Is there one? Do biblical and Roman Catholic prophecies point to the same leader? Should he be followed? Who will be the King of the North discussed in Daniel 11? Is a nuclear attack prophesied to happen to the English-speaking peoples of the United States, Great Britain, Canada, Australia, and New Zealand? When do the 1335 days, 1290 days, and 1260 days (the time, times, and half a time) of Daniel 12 begin? What MUST happen BEFORE the Great Tribulation?
Might German Baron Karl-Theodor zu Guttenberg become the King of the North? Is the German Defense Minister one to watch? What do Catholic, Byzantine, and biblical prophecies suggest?
Anglo – America in Prophecy & the Lost Tribes of Israel Are the Americans, Canadians, British, Scottish, Welsh, Australians, Anglo (non-Dutch) Southern Africans, and New Zealanders descendants of Joseph? Where are the lost ten-tribes of Israel? Who are the lost tribes of Israel? What will happen to Jerusalem and the Jews in Israel? Will God punish the U.S.A., Canada, United Kingdom, and other Anglo nations? Why might God allow them to be punished first?
Will the Anglo-Nations be Divided and Have People Taken as Slaves? Will the lands of the United States, United Kingdom, Canada, Australia, and New Zealand be divided? What about Jerusalem? What does Bible prophecy teach? Are there non-biblical prophecies that support this idea? Who will divide those lands? Who will end up with the lands and the people?
Canada in Prophecy: What Does Bible Prophecy, Catholic Prophecy, and other Predictions Suggest About the Future of Canada? There are prophecies that suggest involvement with Canada. And many are not positive about its future.
Who is the King of the West? Why is there no End-Time King of the West in Bible Prophecy? Is the United States the King of the West?
2012 and the Rise of the Secret Sect This is a link related to a book by Bob Thiel (COGwriter). This link also has YouTube videos. This book documents and explains hundreds of prophecies. And since it was published, world events have aligned with at least 17 predictions in the book and many more will to come to pass.
2012 y el surgimiento de la secta secreta 2012 libro del Dr. Thiel en Español.
2012 und das Auftreten der geheimen Sekte (German Edition) 2012 Buch von Dr. Thiel in deutscher Sprache.
2012 e o Surgimento da Seita Secreta (Portuguese Edition) 2012 livro do Dr. Thiel em português. Este livro documenta e explica centenas de profecias. E desde que foi publicado pela primeira vez, pelo menos 16-17 já começaram a acontecer.
2012 e o Surgimento da Seita Secreta (Brazilian Portuguese Edition) 2012 livro do Dr. Thiel. Edição em português do Brasil. Este livro documenta e explica centenas de profecias. E desde que foi publicado pela primeira vez, pelo menos 16-17 já começaram a acontecer.