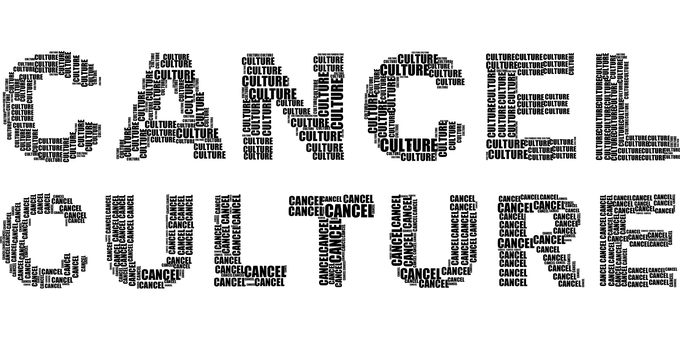 (from Pixabay)
Notice the following question and responses:
How far has America gone down the path to totalitarianism?
April 14, 2022

Does anybody still think totalitarianism can't happen here in America? Ask yourself how many of these steps we've already galloped past. …
Any belief in a higher power is threatening to the State. If there is a "higher law" that takes precedence over government orders, then personal morality is a justifiable reason for disobeying the State.

America's founding was a product of the Enlightenment's understanding that natural rights and liberties exist apart from and superior to the State's edicts. These God-given rights, some of which are recorded in the first ten amendments to the U.S. Constitution as the Bill of Rights, cannot be abridged or usurped by the State. For individual sovereignty and personal liberty to be extinguished, then, spiritual belief in a higher power is antithetical to the goals of an overbearing government. …

Eminent English jurist William Blackstone succinctly observed: "Free men have arms; slaves do not." Americans prepared to defend their lives are prepared to defend their freedom. That Democrats have made gun control and confiscation one of their most pressing issues says everything about the direction in which we're heading. …

There is a reason Western governments have begun aggressively attacking free speech as "misinformation" or "disinformation": the power to communicate ideas to the broader public threatens governments' monopoly over "official" truths. …

In effect, the use of fiat currencies allows governments to tax their populations without ever taking a vote. By controlling the only legal medium of exchange, government inserts itself into all commerce. Free markets become controlled. …

Government power rests on citizens' acceptance that only the State can tackle big problems. Therefore, government has a natural incentive to invent big problems for its citizens. …

Governments have used COVID-19 to mandate personal health treatments, lock down entire economies, censor dissenting points of view, and keep people monitored or under house arrest. Governments have used apocalyptic tales of climate change to push for greater state control over industry. …

Objecting to the State's infusion of cultural Marxism into education can get one labeled a "domestic terrorist." Objecting to schools' increasing exposure of young children to "transgenderism" and graphic sexual content can get one labeled a "bigot."

Even objecting to young white children being taught to feel guilty for the color of their skin is ironically cast as "racist." …

What started with Obamacare, socialized medicine and quickly expanded with Democrat cities' experimentation with COVID-19 digital passports, is now set to go into overdrive with the introduction of central bank digital currencies.

If government-issued cyber-monies replace the relative anonymity of physical cash, then no purchase, donation, or investment can be free from the prying eyes of the State. Combined with government control over health care and the imposition of mandatory digital IDs, the State will have created the perfect surveillance system. When all human activity is monitored and social credit scores are the norm, personal choice disappears. https://www.lifesitenews.com/opinion/how-far-has-america-gone-down-the-path-to-totalitarianism/
Yes, the USA has been moving towards totalitarianism in many ways.
Do not think that its Constitution will protect its citizens from that.
Although the President of the United States takes an oath to defend its Constitution, notice something Joe Biden said last year:
April 8, 2021

"No amendment, no amendment to the Constitution is absolute," (https://www.foxnews.com/politics/biden-repeats-debunked-second-amendment-claim-says-no-amendment-absolute)
The founders of the USA claimed that rights were given by God. To attempt to insure them, they adopted the following first ten amendments to the Constitution on ratified December 15, 1791. They form what is known as the "Bill of Rights." Here is what they stated as viewed today at https://www.archives.gov/founding-docs/bill-of-rights-transcript:
Amendment I

Congress shall make no law respecting an establishment of religion, or prohibiting the free exercise thereof; or abridging the freedom of speech, or of the press; or the right of the people peaceably to assemble, and to petition the Government for a redress of grievances.

Amendment II

A well regulated Militia, being necessary to the security of a free State, the right of the people to keep and bear Arms, shall not be infringed.

Amendment III

No Soldier shall, in time of peace be quartered in any house, without the consent of the Owner, nor in time of war, but in a manner to be prescribed by law.

Amendment IV

The right of the people to be secure in their persons, houses, papers, and effects, against unreasonable searches and seizures, shall not be violated, and no Warrants shall issue, but upon probable cause, supported by Oath or affirmation, and particularly describing the place to be searched, and the persons or things to be seized.

Amendment V

No person shall be held to answer for a capital, or otherwise infamous crime, unless on a presentment or indictment of a Grand Jury, except in cases arising in the land or naval forces, or in the Militia, when in actual service in time of War or public danger; nor shall any person be subject for the same offence to be twice put in jeopardy of life or limb; nor shall be compelled in any criminal case to be a witness against himself, nor be deprived of life, liberty, or property, without due process of law; nor shall private property be taken for public use, without just compensation.

Amendment VI

In all criminal prosecutions, the accused shall enjoy the right to a speedy and public trial, by an impartial jury of the State and district wherein the crime shall have been committed, which district shall have been previously ascertained by law, and to be informed of the nature and cause of the accusation; to be confronted with the witnesses against him; to have compulsory process for obtaining witnesses in his favor, and to have the Assistance of Counsel for his defence.

Amendment VII

In Suits at common law, where the value in controversy shall exceed twenty dollars, the right of trial by jury shall be preserved, and no fact tried by a jury, shall be otherwise re-examined in any Court of the United States, than according to the rules of the common law.

Amendment VIII

Excessive bail shall not be required, nor excessive fines imposed, nor cruel and unusual punishments inflicted.

Amendment IX

The enumeration in the Constitution, of certain rights, shall not be construed to deny or disparage others retained by the people.

Amendment X

The powers not delegated to the United States by the Constitution, nor prohibited by it to the States, are reserved to the States respectively, or to the people.
In my book, Biden-Harris: Prophecies and Destruction, I warned that Joe Biden was taking totalitarian positions.
But it is not just him. Much of the media and Big Tech have gone along with that, leading to what has been considered as 'cancel culture.'
As bad as it is starting to get in the USA, it will later get much worse for the world.
The Bible warns that a totalitarian power will rise up (Revelation 13:1-18) and have the type of totalitarian control beyond what we have so far seen (cf. Revelation 13:15-18).
We are getting closer to that time.
Those who think that the USA will be in a position to stop it are believing a lie.
Do not place your confidence in any governments in this world, but in Jesus and the coming Kingdom of God.
Some items of related interest may include the following:
Who is the King of the West? Why is there no Final End-Time King of the West in Bible Prophecy? Is the United States the King of the West? Here is a version in the Spanish language: ¿Quién es el Rey del Occidente? ¿Por qué no hay un Rey del Occidente en la profecía del tiempo del fin? A related sermon is also available: The Bible, the USA, and the King of the West.
USA in Prophecy: The Strongest Fortresses Can you point to scriptures, like Daniel 11:39, that point to the USA in the 21st century? This article does. Two related sermon are available: Identifying the USA and its Destruction in Prophecy and Do these 7 prophesies point to the end of the USA?
Does God Have a 6,000 Year Plan? What Year Does the 6,000 Years End? Was a 6000 year time allowed for humans to rule followed by a literal thousand year reign of Christ on Earth taught by the early Christians? Does God have 7,000 year plan? What year may the six thousand years of human rule end? When will Jesus return? 2029 or or 2031 or 20xx? There is also a video titled 6000 Years: When will God's Kingdom Come? Here is a link to the article in Spanish: ¿Tiene Dios un plan de 6,000 años?
Might the U.S.A. Be Gone by 2028? Could the USA be gone by the end of 2028 or earlier? There is a tradition attributed to the Hebrew prophet Elijah that humanity had 6,000 years to live before being replaced by God's Kingdom. There are scriptures, writings in the Talmud, early Christian teachings that support this. Also, even certain Hindu writings support it. Here is a link to a related video: Is the USA prophesied to be destroyed by 2028? In Spanish: Seran los Estados Unidos Destruidos en el 2028?
The Great Tribulation: What Happens First? What events have happened? What are some events that are now happening? And what events need to happen for the Great Tribulation to start? Here is a link to a related sermon video: Counting Down to the Great Tribulation. Here is a video in the Spanish language: Contando los eventos y el inicio de la Gran Tribulación.
When Will the Great Tribulation Begin? 2022, 2023, or 2024? Can the Great Tribulation begin today? What happens before the Great Tribulation in the "beginning of sorrows"? What happens in the Great Tribulation and the Day of the Lord? Is this the time of the Gentiles? When is the earliest that the Great Tribulation can begin? What is the Day of the Lord? Who are the 144,000? Here is a version of the article in the Spanish language: ¿Puede la Gran Tribulación comenzar en el 2020 o 2021? ¿Es el Tiempo de los Gentiles? A related video is: Great Tribulation: 2026 or 2027? A shorter video is: Can the Great Tribulation start in 2022 or 2023? Here is a video in the Spanish language: Es El 2021 el año de La Gran Tribulación o el Grande Reseteo Financiero.
Is a Great Reset Coming? Klaus Schwab of the World Economic Forum has proposed a societal change that has been basically endorsed by the Vatican and many world leaders. Does the Bible prophesy a major reset? Here is a link to a related video: Will there be a "Great Reset"?
The Times of the Gentiles Has there been more than one time of the Gentiles? Are we in it now or in the time of Anglo-America? What will the final time of the Gentiles be like? A related sermon is available and is titled: The Times of the Gentiles.
Will the Anglo-Saxon-Celtic Nations be Divided and Have People Taken as Slaves? Will the lands of the United States, United Kingdom, Canada, Australia, and New Zealand be divided? What about Jerusalem? What does Bible prophecy teach? Are there non-biblical prophecies that support this idea? Who will divide those lands? Who will end up with the lands and the people? Here is a link to a video titled Will the USA and other Anglo-nations be Divided and Their People Made Slaves? Here is a related item in the Spanish language ¿Serán divididas las naciones anglosajonas?
British are the Covenant People What do 'British' and 'Britain' mean in Hebrew? Are the descendants of the Anglo-Saxons people of the covenant? Does the British royal family connect to the throne of David? What does the Bible teach? What does history show us? Is there any DNA evidence related to British-Israelism? When did Christianity make it to the British Isles? Could Jeremiah have made it to the British Isles? What type of Christians made it to the British Isles? Did the last King of England believe in British Israelism?
Canada in Prophecy: What Does Bible Prophecy,Roman Catholic Prophecy, and other Predictions Suggest About the Future of Canada? There are prophecies that suggest involvement with Canada. And many are not positive about its future. A sermon of related interest is also available: Canada in Prophecy.
Australia and New Zealand in Prophecy Do biblical prophecies help explain the wealth blessings for Australia and New Zealand? Might cursings from disobedience come in the 21st century? Here is a link to a related sermon: Australia and New Zealand: Origins and Prophecy.
Who is the King of the North? Is there one? Do biblical and Roman Catholic prophecies for the Great Monarch point to the same leader? Should he be followed? Who will be the King of the North discussed in Daniel 11? Is a nuclear attack prophesied to happen to the English-speaking peoples of the United States, Great Britain, Canada, Australia, and New Zealand? When do the 1335 days, 1290 days, and 1260 days (the time, times, and half a time) of Daniel 12 begin? When does the Bible show that economic collapse will affect the United States? In the Spanish language check out ¿Quién es el Rey del Norte? Here are links to two related videos: The King of the North is Alive: What to Look Out For and The Future King of the North.
The Great Monarch: Biblical and Greco-Roman Catholic Prophecies Is the 'Great Monarch' of Greco-Roman Catholic prophecies endorsed or condemned by the Bible? Two sermons of related interest are also available: Great Monarch: Messiah or False Christ? and Great Monarch in 50+ Beast Prophecies.
Europa, the Beast, and Revelation Where did Europe get its name? What might Europe have to do with the Book of Revelation? What about "the Beast"? Is an emerging European power "the daughter of Babylon"? What is ahead for Europe? Here is a link to a video titled: Can You Prove that the Beast to Come is European?
European Technology and the Beast of Revelation Will the coming European Beast power would use and develop technology that will result in the taking over of the USA and its Anglo-Saxon allies? Is this possible? What does the Bible teach? Here is a related YouTube video: Military Technology and the Beast of Revelation.
The Gospel of the Kingdom of God This free online pdf booklet has answers many questions people have about the Gospel of the Kingdom of God and explains why it is the solution to the issues the world is facing. Here are links to four related sermons: The Fantastic Gospel of the Kingdom of God!, The World's False Gospel, The Gospel of the Kingdom: From the New and Old Testaments, and The Kingdom of God is the Solution.
Biden-Harris: Prophecies and Destruction Can the USA survive two full presidential terms? In what ways are Joe Biden and Kamala Harris apocalyptic? This book has hundreds of prophecies and scriptures to provide details.  A Kindle version is also available and you do not need an actual Kindle device to read it. Why? Amazon will allow you to download it to almost any device: Please click HERE to download one of Amazon s Free Reader Apps. After you go to your free Kindle reader app (or if you already have one or a Kindle),  you can go to: Biden-Harris: Prophecies and Destruction (Kindle) to get the book in seconds.
Is Tony Blair Apocalyptic? The former Prime Minister of the United Kingdom converted to Roman Catholicism shortly after leaving his offic