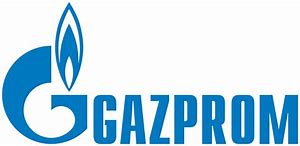 Gazprom logo
Russia says that the latest US sanctions to stop the Nord Stream 2 pipeline to Germeny will not stop it from completing the project:
Russia can complete Nord Stream 2 pipeline by itself: Kremlin

26 December 2019

Russia's energy minister says despite US sanctions, Moscow will proceed to finish the Baltic Sea pipeline. Germany is dependent on imports for 92% of its gas needs; Washington wants a slice of the lucrative supply trade.
Russia will likely complete the controversial Nord Stream 2 gas pipeline by itself after Swiss contractor Allseas pulled out of the project citing US sanctions.

Russian Energy Minister Alexander Novak said on Thursday that the work could be completed by Nord Stream 2 AG, the Swiss-based subsidiary of Russian energy giant Gazprom that is responsible for planning and operating the pipeline.

"We have an opportunity to complete the work with our own funds," Novak was cited by Russia's TASS news agency as saying. "This will require some additional organizational work, and I think it will be done within a few months."

The Russian minister added he was certain Nord Stream 2 would be completed and operational in 2020, despite sanctions imposed last week by the Trump administration.

Swiss-Dutch company Allseas, which was laying the pipeline using two vessels — Pioneering Spirit and Solitaire — suspended work to avoid potential US penalties. …

Germany is dependent on imports for 98% of its oil and 92% of its gas supply. https://www.dw.com/en/russia-can-complete-nord-stream-2-pipeline-by-itself-kremlin/a-51800591

The Nord Stream 2 gas pipeline, construction of which is intended to transport 55 billion cubic metres of Russian gas to Germany per year under the Baltic Sea, is a ragbag of options and promises. …

Nord Stream 2 poses a security threat.

Trump's former secretary of state, Rex Tillerson, saw it as "undermining Europe's overall energy security and stability."

US energy secretary Rick Perry argues that "Russian gas has strings attached."  The claim is that Germany will be come too reliant and Ukraine further weakened. …

The Trump administration's actions against Gazprom and Russia's energy influence, found in a provision of the 2020 National Defense Authorization Act (NDAA), can hardly be seen as noble endeavours.

The provision threatens sanctions and the freezing of assets against entities laying down the pipeline unless their activities cease "immediately".  The United States has its own energy interests in Europe, and wishes to frustrate the effort. Market share is at stake. …

The angle taken by the European Union, Germany and Russia can hardly surprise.  Themes of energy security are reiterated. The Nord Stream 2 consortium makes the claim that, "Completing the project is essential for European supply security."  Russian foreign ministry spokeswoman Maria Zakharova spikily condemned the sanctions measure.  "A state with a $22 trillion national debt prohibits creditworthy countries to develop the real sector of their economies!"

For a EU spokesman, this constituted "the imposition of sanctions against EU companies conducting legitimate business."  A German government spokesman suggested that such actions "affect German and other European businesses, and we see the move as meddling in our internal affairs."  Finance Minister Olaf Scholz has sees it as an infringement of sovereignty.  "It is up to the companies involved in the construction of the pipeline to take the next decisions." …

Those who control the tap control a country's future.

But the imposition of any sanctions regime signals another bout of economic violence. https://off-guardian.org/2019/12/24/sanctions-security-and-the-nord-stream-2-pipeline/
US President Donald Trump is not popular in Germany. The Russians and the Germans know that.
Adding additional sanctions was never going to stop Russia from proceeding. Furthermore, as today's report shows, the sanctions are not expected to stop the project.
Sanctions are a form of economic violence. There is an old adage that states, "The enemy of your enemy is a friend."
Instead of dividing the Russians and the Europeans, sanctions (and their threat) from the USA is basically driving the Europeans and Russians closer together.
We made a couple of videos related to this:
A recent headline was "Is Trump Pushing Germany to Russia?" There have been comments by German and Russian leaders that they have aligned interests that Donald Trump opposes and need to take financial, military, and other steps to assist Europe. Russia and the EU (European Union) still support the Iran nuclear deal, Paris Climate accords, and the World Trade Organization, despite Donald Trump's actions against them. Have there been comments to replace the USA's SWIFT system by the Russians and Germans? What is Russia's MIR payment system? What about talks for the EU to have trade and other arrangements with the EAEU (Eurasian Economic Union)? Did the old Radio Church of God foretell of the development of a Russian and German plan to eliminate the USA? Has Russia indicated that it wants Alaska back? Is the giving of USA territories to Russia by a coming European leader consistent with a prophecy in the Book of Daniel? Here is a link to our video: Is Donald Trump pushing Europe to Russia?
Russian Prime Minister Dmitry Medvedev said new US sanctions would be a declaration of economic war. Iran, North Korea, China, Europe, and Turkey are also upset about USA sanctions and tariffs. A Turk asserted "Somebody must find a solution and stop the USA." The BRICS nations see US sanctions and tariffs as helpful to their objectives to trade without the USA. Are "unintended consequences" of USA policies threatening the current Anglo-American world order and leading to a New World Order? What has 'Lord' Jacob Rothschild and Russian President Vladimir Putin stated? Does Bible prophecy show that a confederation of Turks, Arabs, and Europeans pose a real threat to the USA and UK? Is the final time of the Gentiles coming? Will it be worse than people imagine? Dr. Thiel addresses these issues and more.

Here is a link to our video:

US Sanctions and Tariffs leading to New World Order?
US President Trump's tough talk in various areas (like trade and banking sanctions) are encouraging the EU, Russia, and others to take steps to protect themselves from aspects of his threats. Now, the time will come when a deal will be made with Russia by the Europeans that will not end well for the US.
As regular readers of this COGwriter Church of God news page are aware, it has long been my view that the Germans (and other Europeans) would make a deal with Russia against the US. A decade or so after I came to the conclusion that the Germans/Europeans would make a deal with Russia against the US, I saw for the first time the following items from the old Radio Church of God:
Modern Europe is counseling and making treaties and alliances and agreements to conquer this earth! … Germany, those living in Germany, even the German government, may not yet know that they are going to join in a treaty with the Russians to destroy the United States and bring it to its knees-it is not in his "heart" to think so, but on the other hand it IS in his "heart" to destroy-the very characteristic of the Assyrian, the modern German, is a harsh, cruel, iron, dedication to militarism and destruction! …
MAN'S ONLY HOPE LIES IN TURNING TO HIS CREATOR GOD! "At what instant I shall speak concerning a nation, and concerning a kingdom. to pluck up, and to pull down, and to destroy it; If that nation, against whom I have pronounced, TURN FROM THEIR EVIL, I will repent of the evil that I thought to do unto them… Behold, I frame evil against YOU, and devise a device against YOU: return ye now EVERY ONE from his evil way and make your ways and your doings good!" (Jer. 18:7, 8, 11). The case of America and Great Britain is hopeless! The case of America and Great Britain is hopeless! (Hill DJ, God's Destiny for Germany. Plain Truth, March 1962, pp. 28-29)
The German people are now asking themselves: "Can we rely on the Americans and British?" … These questions lead to the logical conclusion that maybe the only people the Germans can rely on are themselves. They are now thinking: "Perhaps we can strike a better bargain with the Russians ourselves." … Once a German-dominated Europe is fully established, Germany will be ready to negotiate and bargain with Russia- and behind the backs of the Western Allies if necessary. …
When will a Russo-German deal be made?
Here is a quotation from a circular letter issued in September, 1950 by the Nazi Geo-political Center in Madrid: "However long we may continue to milk the Americans of millions of dollars, there must come the inevitable moment when we shall have to make it crystal clear to them that we are not willing to join the fight against Russia for American interests … (Germany Plots with the Kremlin by T H. Terens, p. 15). …
Most Americans and Britons are not aware of what Germany and Europe are planning against them. This is partly due to the cunning of German. politics. …
World events are moving swiftly toward the climax when Great Britain and the United. States will be attacked, conquered and DESTROYED! (Boraker R. Are the Germans Secretly Dealing with Moscow? Plain Truth, May 1962, pp. 45-47)
Russia will make a deal with the Europeans that will not end well for the US (cf. Daniel 11:39). While Nord Stream 2, per se, is not the deal I am referring to, it helps set the stage for a deal that could take place in just a relatively few years.The fact that the US has been trying to push Germany away from Nord Stream 2 is another reason why the Germans do not want to rely on the US.
I have been warning that there will be many "intended consequences" from the Donald Trump presidency since before he took office.
Expect more results that will align with properly understood biblical prophecies.
Some items of possibly related interest may include:
Spiritual Samaritans: Old and New
Who were the Samaritans? Do the represent true Christianity or something else? Here is a link to a related sermon:
USA in Prophecy: Samaria
.
Anglo – America in Prophecy & the Lost Tribes of Israel
Are the Americans, Canadians, English, Scottish, Welsh, Australians, Anglo-Saxon (non-Dutch) Southern Africans, and New Zealanders descendants of Joseph? Where are the lost ten-tribes of Israel? Who are the lost tribes of Israel? What will happen to Jerusalem and the Jews in Israel? Will God punish the U.S.A., Canada, United Kingdom, and other Anglo-Saxon nations? Why might God allow them to be punished first? Here is a link to the Spanish version of this article:
Anglo-América & las Tribus Perdidas de Israel
.
Information is also in the YouTube sermons titled Where are the Ten Lost Tribes? Why does it matter?
and
British are the Covenant People
. A short YouTube of prophetic interest may be:
Are Chinese threats against Australia for real?
British are the Covenant People
What do 'British' and 'Britain' mean in Hebrew? Are the descendants of the Anglo-Saxons people of the covenant? Does the British royal family connect to the throne of David? What does the Bible teach? What does history show us? Is there any DNA evidence related to British-Israelism? When did Christianity make it to the British Isles? Could Jeremiah have made it to the British Isles? What type of Christians made it to the British Isles? Did the last King of England believe in British Israelism?
Who is the King of the West? Why is there no Final End-Time King of the West in Bible Prophecy? Is the United States the King of the West? Here is a version in the Spanish language: ¿Quién es el Rey del Occidente? ¿Por qué no hay un Rey del Occidente en la profecía del tiempo del fin? A related sermon is also available: The Bible, the USA, and the King of the West. Russia and Ukraine: Their Origins and Prophesied Future Russia in prophecy. Where do the Russians come from? What about those in the Ukraine? What is prophesied for Russia and its allies? What will they do to the Europeans that supported the Beast in the end? There is also a video sermon available:

Russia in the Bible and in Prophecy

and a video sermonette available: Ukraine in Prophecy? Is Russia the King of the North? Some claim it is. But what does the Bible teach? Here is a link to a video, also titled Is Russia the King of the North? Ezekiel 38: For Russia & Iran in Our Day? Is Ezekiel 38 about to be fulfilled? Are we close to the battle with Gog and Magog? Three related videos are available: Ezekiel 38 Gog and Magog War: Is it Soon?, Ezekiel 38: For Russia, Ukraine, & Iran Now?, and Russia, Iran, Syria, & the Bible (Code).
Trump Presidency Magic 8 Ball or Bible Prophecy?
BBC
reported that one might as well use a 'Magic Eight-Ball' to try to predict what will happen in the remaining time of Donald Trump's presidency. What is a 'Magic Eight-Ball'? Dr. Thiel not only explains that, but also briefly goes over 10 biblically-based warnings he wrote would happen if Donald Trump were elected that have already began to come to pass. He also goes over something he wrote back in 2008 that the Trump presidency is also helping lead to fulfillment. Should you trust Bible prophecy or not? Dr. Thiel says that Bible prophecy can be trusted, despite the view of skeptics and others that either overlook or despise the Bible. This is a video.