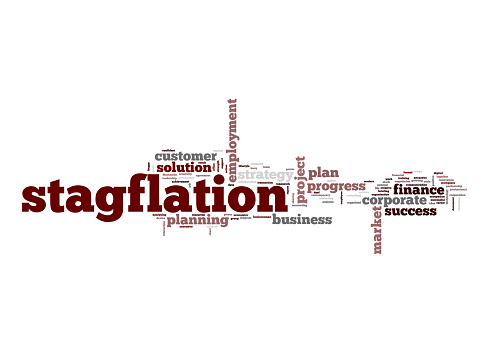 (Pixabay)

Supply chain issues remain in the news:
January 14, 2022

Jeff Crouthamel  … "Everything is worse," he says with the calm of a captain fully prepared to go down with his ship. "From coordinating stores and delivering to ships to actually getting product." …

Some say the global supply chain that moves goods from raw materials to factories to consumers' homes has been permanently altered.

"It's bigger than a supply-chain issue. It's an employment issue. It's a trucking issue," Crouthamel said. "Our operating expenses have gone up dramatically just to maintain what we're doing."
"You've been comfortable with choices and availability and accessibility to everything" before the pandemic, said Thayer, chief executive of Fillogic, a New York company that operates mall-based micro-distribution hubs for retailers. "Now [you're] being forced to choose, not to the point that you're not going to get your food, for example, it's just not going to be the food that you want." https://www.latimes.com/business/story/2022-01-14/this-walmarts-of-the-seas-is-challenged-by-covid-supply-chain-crisis
Policies of governments around the world related to COVID, printing money, sanctions, and trade set this situation up.
Inflation has risen (see AP: US consumer prices soared 7% in past year, most since 1982).
And yes, we are in dangerous times and people should take appropriate action.
What about stagflation?
Here is some information about that:
In economics, stagflation or recession-inflation is a situation in which the inflation rate is high, the economic growth rate slows, and unemployment remains steadily high. It presents a dilemma for economic policy, since actions intended to lower inflation may exacerbate unemployment. …

he term stagflation, a portmanteau of stagnation and inflation, was first coined during a period of inflation and unemployment in the United Kingdom. The United Kingdom experienced an outbreak of inflation in the 1960s and 1970s. Inflation rose in the 1960s and 1970s, UK policy makers failed to recognise the primary role of monetary policy in controlling inflation. Instead, they attempted to use non-monetary policies and devices to respond to the economic crisis. Policy makers also made "inaccurate estimates of the degree of excess demand in the economy, [which] contributed significantly to the outbreak of inflation in the United Kingdom in the 1960s and 1970s.[3]

Stagflation was not limited to the United Kingdom, however. Economists have shown that stagflation was prevalent among seven major market economies from 1973 to 1982.[6] After inflation rates began to fall in 1982, economists' focus shifted from the causes of stagflation to the "determinants of productivity growth and the effects of real wages on the demand for labor" … the government can cause stagflation if it creates policies that harm industry while growing the money supply too quickly. (Stagflation. Wikipedia, accessed 01/14/22)
I remember when stagflation was a concerning factor in the early 1980s.
What about now?
Notice the following by Brandon Smith:
January 12, 2022

I don't think I can overstate the danger that the U.S. economy is in right now as we enter 2022. While most people are caught up in the ongoing drama of Covid-19, a real threat looms over the nation in the form of a stagflationary tidal wave. The mainstream media is attempting to place the blame on "supply chain disruptions," but this is a misrepresentation of the issue.

The two factors are indeed intertwined, but the reality is that inflation is the cause of supply chain disruptions, not the result of supply chain disruptions. If we look at the underlying stats for price rises in essential products, we can get a clearer picture.

Before I get into my argument, I really want to stress that this is a truly dangerous time and I suggest that people prepare accordingly. …


U.S. food prices have spiked to levels not seen since 2008 at the onset of the credit and derivatives collapse that brought about tens of trillions of dollars in Federal Reserve bailouts.

If we look beyond the 2008 crisis, food prices do not see a similar jump until the 1980s. Rising food prices are often obscured by creative accounting and "shrinkflation" (shrinking packages and rising prices), but if we look at global food prices the average seems to be a 30% jump in the past year.

Rental and home prices have also gone into the stratosphere. Rental costs went up around 18% in 2021, and this is an extension of a trend that has been prevalent for the past decade. Prices have been rising for a while, it's just that now the avalanche has accelerated. …

When inflation becomes stagflation

Understand that prices are not just rising because of increased demand (demand is starting to fall in many sectors), prices are rising because of increased money supply and dollar devaluation which is not yet being reflected in the Dollar Index. …

Official GDP has flattened despite the fact that U.S. money supply and inflation have rocketed higher. What does this mean? I believe it is a sign of stagflation and a reckoning in 2022. If we examine inflation adjusted GDP numbers from Shadowstats we see that GDP has declined rather aggressively in the past couple of years.

We can also see odd tendencies in oil and gasoline prices. While it's true that gas prices have been higher in the past, this does not address the full context of the situation. U.S. travel spending has declined 12% since 2019 and airline travel has dropped at least 21% in the past year. Average gasoline usage dropped after 2019 and still has not recovered. Yet, gas prices continue to rise? In other words, travel demand is stagnant but prices are increasing – this is another signal of inflationary pressures and dollar devaluation. Oil is priced in dollars globally, and therefore any inflation in the dollar will be readily visible in oil. This would help explain why pandemic paranoia and reduced travel have not caused gas prices to drop recently.

If the current momentum continues the majority of necessities in the U.S. will not be affordable for most people by next year. We are looking at a fast-moving decline in production along with a swift explosion in prices. In other words, a stagflationary disaster.

This is the Federal Reserve's fault

I and many other alternative economists have been warning about the inevitable inflation/stagflation crisis for years, but the most important factor to understand is who is responsible this event? Whose mandate is economic stability and minimal inflation?

The mainstream financial media is going to protect the government and the Federal Reserve at all costs during this breakdown. They are going to blame Covid, the lockdowns here and overseas as well as the supply chain bottleneck.

The Fed is the true culprit, though.

While there have been many American Presidents and other politicians that have supported the Fed in its inflationary activities, the central bank itself needs to be held accountable for the downturn that is about to occur. This is a process that started back at the founding of the Fed, but spread like cancer after the crash of 2008 and the introduction of 12+ years of stimulus and bailout measures along with near-zero interest rates.

The inflationary end-game

The pandemic is the perfect cover for the inflationary end game. …

In 2020, the Fed created trillions more but this time the money was injected directly into the U.S. economy through Covid stimulus checks, PPP loans and other measures. In the alternative economic field we call this "helicopter money." These dollars triggered a massive retail buying spree in 2020, but with more dollars in the economy chasing less goods prices are now spiking much higher.

The big discussion today is whether or not the Fed will taper their asset purchases, reduce their balance sheet and raise interest rates to counter inflation?

The fact is it won't matter; inflation/stagflation will continue or even accelerate as the Fed tapers. With a taper comes the threat of a flattening yield curve in Treasury bonds as well as the danger of bonds and dollars being dumped by foreign investors and central banks. If the trillions upon trillions of dollars being held overseas come flooding back into the U.S., inflation will continue at its current pace or erupt even higher. …

The pandemic offers a perfect scapegoat for an engineered crash of the U.S. economy which the Fed is trying to facilitate.

Why? Because the more desperate people are financially, the easier they are to buy off with false promises and a loaf of bread. They are easier to control. On top of that, with the U.S. economy reduced to second- or third-world status, it is easier to sell the public on the predetermined solution – total global centralization and far less freedom. https://www.birchgold.com/news/guaranteed-stagflation/
While I do NOT believe that all the blame should be placed on the Federal Reserve, it has embarked on policies and economic chicanery that its members should realize are inflationary.
Considering that one of the two mandates of the Federal Reserve is to keep inflation low, it has taken and supported steps that have the opposite effect in the past decade or so.
This will not end well for the USA or its dollar.
This debasing of the value of currency (called "dross" anciently), which is what the USA has been doing with its official debt and the Federal Reserve's quantitative easing policies, is condemned in the Bible.
4 Take away the dross from silver (Proverbs 25:4a).
22 Your silver has become dross, Your wine mixed with water. (Isaiah 1:22)
25 I will turn My hand against you, And thoroughly purge away your dross, And take away all your alloy. (Isaiah 1:25)
18 "Son of man, the house of Israel has become dross to Me; they are all bronze, tin, iron, and lead, in the midst of a furnace; they have become dross from silver. 19 Therefore thus says the Lord God: 'Because you have all become dross, therefore behold, I will gather you into the midst of Jerusalem. 20 As men gather silver, bronze, iron, lead, and tin into the midst of a furnace, to blow fire on it, to melt it; so I will gather you in My anger and in My fury, and I will leave you there and melt you. 21 Yes, I will gather you and blow on you with the fire of My wrath, and you shall be melted in its midst. 22 As silver is melted in the midst of a furnace, so shall you be melted in its midst; then you shall know that I, the Lord, have poured out My fury on you.'" (Ezekiel 22:18-22)
Although the Bible warns against using dross and diluting the money supply, many modern 'experts' have a different view. The wrong views on economics will lead to economic problems and ultimately the total crash of the dollar of the USA.
The truth is that the USA is setting itself up for massive inflation, as well as food shortages. Recently, we uploaded the following video:
The Wall Street Journal, Reuters, UN's FAO, and others are reporting food price inflation as well as often selected shortages of some food items. Might it get worse? Did Jesus prophesy famines? One analyst stated, "WE haven't seen anything yet" in regards to rising food prices. Should Christians prepare? What about helping others? Does the ride of the third horseman of the Apocalypse (Revelation 6:5-6) point to a coming time of severe food inflation. Is more food price inflation coming? Dr. Thiel addresses these issues and more in this video.
Here is a link to the video: Food Inflation & the 3rd Horseman of the Apocalypse.
Hyperinflation will hit the USA.
And while we are NOT there yet, its results, including increasing USA debt, will be worse than almost anyone realizes (cf. Habakkuk 2:6-8).
National repentance is needed, but is not expected (Hosea 11:3a, 5b-7)–but you can repent if you respond to God's calling.
Some items of possibly related interest may include:
Might the U.S.A. Be Gone by 2028? Could the USA be gone by the end of 2028 or earlier? There is a tradition attributed to the Hebrew prophet Elijah that humanity had 6,000 years to live before being replaced by God's Kingdom. There are scriptures, writings in the Talmud, early Christian teachings that support this. Also, even certain Hindu writings support it. Here is a link to a related video: Is the USA prophesied to be destroyed by 2028? In Spanish: Seran los Estados Unidos Destruidos en el 2028?
Four Horsemen of the Apocalypse What do each of the four horseman of the Apocalypse represent? Have they began their ride? Did Jesus discuss the any of this? Might their rides coincide with the "beginning of sorrows? Do they start their ride prior to the Great Tribulation? Did Nostradamus or any other 'private prophets' write predictions that may mislead people so that they may not understand the truth of one or more of the four horseman? There is also a related YouTube video titled Sorrows and the Four Horsemen of the Apocalypse.
The End of US Dollar Dominance Is the USA losing its economic status? What about the petro-gold-yuan? A related video is also available: US Dollar being challenged by Gold-Petro-Yuan.
COVID 19 is NOT the End, but could it be TEOTWAWKI? The novel coronavirus called COVID-19 is wreaking havoc around the world. Many states of the USA as well as countries in Europe are on lockdown with shelter in place /shelter in residence requirements. In France, a form is required when you are not at your house. In Spain, drones are being used to warn people who are outside to got back to their homes–does that bring up feelings of 'Big Brother'? Italy, France, and other areas are using police and/or military force to encourage people to stay inside. According to the Bible could this be the end? If not, what has to happen first? Have the second and third of the four horsemen of the Apocalypse started their ride? Could COVID-19 be the fourth horseman? Why or why not? Could we be seeing The End of the World as We Know It (TEOTWAWKI) like the R.E.M.'s 1987 single song discussed? Do Christians need to fear? What did Jesus teach? What did the Psalmist teach? This is a video. Here is a link to a version in the Spanish language: Corona 19 no es el final PERO es el TEOTWAWKI.
Who is the King of the West? Why is there no Final End-Time King of the West in Bible Prophecy? Is the United States the King of the West? Here is a version in the Spanish language: ¿Quién es el Rey del Occidente? ¿Por qué no hay un Rey del Occidente en la profecía del tiempo del fin? A related sermon is also available: The Bible, the USA, and the King of the West.
Who is the King of the North? Is there one? Do biblical and Roman Catholic prophecies for the Great Monarch point to the same leader? Should he be followed? Who will be the King of the North discussed in Daniel 11? Is a nuclear attack prophesied to happen to the English-speaking peoples of the United States, Great Britain, Canada, Australia, and New Zealand? When do the 1335 days, 1290 days, and 1260 days (the time, times, and half a time) of Daniel 12 begin? When does the Bible show that economic collapse will affect the United States? In the Spanish language check out ¿Quién es el Rey del Norte? Here are links to two related videos: The King of the North is Alive: What to Look Out For and The Future King of the North.
USA in Prophecy: The Strongest Fortresses Can you point to scriptures, like Daniel 11:39, that point to the USA in the 21st century? This article does. Two related sermon are available: Identifying the USA and its Destruction in Prophecy and Do these 7 prophesies point to the end of the USA?
Gentile Cryptocurrency Proposal Two Russian leaders have called for a BRICS-wide and/or EAEU-wide cryptocurrency. This is hoped to be used to replace the US dollar for international trade. BRICS stands for Brazil, Russia, India, China, and South Africa. The BRICS nations represent 3.6 billion people. The EAEU includes Russia, Armenia, Belarus, Kazakhstan, and Kyrgyzstan. Will Gentiles rise up? Are there any prophetic ramifications of what these nations are looking to do? This is a video.
The Times of the Gentiles Has there been more than one time of the Gentiles? Are we in it now or in the time of Anglo-America? What will the final time of the Gentiles be like? A related sermon is available and is titled: The Times of the Gentiles.
Eliminate the $100 bill? Various ones, like Harvard economist and Trilateralist Larry Summers have called for the elimination of the USD$100 bill and the 500 Euro note. In Asia, South Korea is heading towards cashlessness by 2020. Electronic currencies are information and subject to monitoring. Did something God inspired the Apostle John over 1900 years ago now able to come to pass? This is a video.
The 'Peace Deal' of Daniel 9:27 This prophecy could give up to 3 1/2 years advance notice of the coming Great Tribulation. Will most ignore or misunderstand its fulfillment? Here is a link to a related sermon video Daniel 9:27 and the Start of the Great Tribulation.
Collapse of the Euro and Dollar? War in 2020? Larry Edelson of Money and Markets described aspects of current economic difficulties and explained why he felt matters would get a lot worse. He said war, like World War III, could break out as early as 2020. What did he call the 'granddaddy of all cycles"? Will matters go as he said? What does the Bible teach? Dr. Thiel provides biblical insights that secular sources often miss. This is a video.
Europa, the Beast, and Revelation Where did Europe get its name? What might Europe have to do with the Book of Revelation? What about "the Beast"? Is an emerging European power "the daughter of Babylon"? What is ahead for Europe? Here is a link to a video titled: Can You Prove that the Beast to Come is European?
When Will the Great Tribulation Begin? 2022, 2023, or 2024? Can the Great Tribulation begin today? What happens before the Great Tribulation in the "beginning of sorrows"? What happens in the Great Tribulation and the Day of the Lord? Is this the time of the Gentiles? When is the earliest that the Great Tribulation can begin? What is the Day of the Lord? Who are the 144,000? Here is a version of the article in the Spanish language: ¿Puede la Gran Tribulación comenzar en el 2020 o 2021? ¿Es el Tiempo de los Gentiles? A related video is: Great Tribulation: 2026 or 2027? A shorter video is: Can the Great Tribulation start in 2022 or 2023? Here is a video in the Spanish language: Es El 2021 el año de La Gran Tribulación o el Grande Reseteo Financiero.
Does God Have a 6,000 Year Plan? What Year Does the 6,000 Years End? Was a 6000 year time allowed for humans to rule followed by a literal thousand year reign of Christ on Earth taught by the early Christians? Does God have 7,000 year plan? What year may the six thousand years of human rule end? When will Jesus return? 2029 or 20xx? There is also a video titled 6000 Years: When will God's Kingdom Come? Here is a link to the article in Spanish: ¿Tiene Dios un plan de 6,000 años?
The Plain Truth About Gold in Prophecy. How Should a Christian View Gold? What do economists and the Bible teach about gold? Gold and silver may drop in value. Inflation/deflation? What do Christians need to know about gold?
Anglo – America in Prophecy & the Lost Tribes of Israel Are the Americans, Canadians, English, Scottish, Welsh, Australians, Anglo-Saxon (non-Dutch) Southern Africans, and New Zealanders descendants of Joseph? Where are the lost ten-tribes of Israel? Who are the lost tribes of Israel? What will happen to Jerusalem and the Jews in Israel? Will God punish the U.S.A., Canada, United Kingdom, and other Anglo-Saxon nations? Why might God allow them to be punished first? Here is a link to the Spanish version of this article: Anglo-América & las Tribus Perdidas de Israel. Information is also in the YouTube sermons titled Where are the Ten Lost Tribes? Why does it matter? and British are the Covenant People. A short YouTube of prophetic interest may be: Are Chinese threats against Australia for real?
Will the Anglo-Saxon-Celtic Nations be Divided and Have People Taken as Slaves? Will the lands of the United States, United Kingdom, Canada, Australia, and New Zealand be divided? What about Jerusalem? What does Bible prophecy teach? Are there non-biblical prophecies that support this idea? Who will divide those lands? Who will end up with the lands and the people? Here is a link to a video titled Will the USA and other Anglo-nations be Divided and Their People Made Slaves? Here is a related item in the Spanish language ¿Serán divididas las naciones anglosajonas?
Is God Calling You? This booklet discusses topics including calling, election, and selection. If God is calling you, how will you respond? Here is are links to related sermons: Christian Election: Is God Calling YOU? and Predestination and Your Selection. A short animation is also available: Is God Calling You?
Christian Repentance Do you know what repentance is? Is it really necessary for salvation? Two related sermons about this are also available: Real Repentance and Real Christian Repentance.
When You Sin: Do You Really Repent? This is an article by Charles F. Hunting. A related sermon is Confess to God and truly repent.
Just What Do You Mean — Repentance? Do you know what repentance is? Have you truly repented? Repented of what? Herbert W. Armstrong wrote this as a booklet on this important subject.
The Gospel of the Kingdom of God This free online pdf booklet has answers many questions people have about the Gospel of the Kingdom of God and explains why it is the solution to the issues the world is facing. Here are links to four related sermons: The Fantastic Gospel of the Kingdom of God!, The World's False Gospel, The Gospel of the Kingdom: From the New and Old Testaments, and The Kingdom of God is the Solution.
Biden-Harris: Prophecies and Destruction Can the USA survive two full presidential terms? In what ways are Joe Biden and Kamala Harris apocalyptic? This book has hundreds of prophecies and scriptures to provide details. A Kindle version is also available and you do not need an actual Kindle device to read it. Why? Amazon will allow you to download it to almost any device: Please click HERE to download one of Amazon s Free Reader Apps. After you go to your free Kindle reader app (or if you already have one or a Kindle), you can go to: Biden-Harris: Prophecies and Destruction (Kindle) to get the book in seconds.