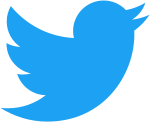 'Twitter Bird'
Twitter has been called out for a practice known as 'shadow banning':
July 26, 2018

President Donald Trump accused Twitter Thursday of "discriminatory and illegal practice," vowing in a tweet to "look into" the matter.

Twitter shares added roughly a percent to the stock's premarket losses immediately following the accusation.

Trump called out a practice commonly called "shadow banning" in which Twitter limits visibility in search results for particular accounts. Trump, following a Vice report about the practice, claimed the company is limiting the reach of "prominent Republicans."

The Vice story claims Republicans such as party chair Ronna McDaniel and Donald Trump Jr.'s spokesperson were among those being de-emphasized in search results.

Twitter, in a statement to Vice News, said: "We are aware that some accounts are not automatically populating in our search box and shipping a change to address this." A Twitter spokesperson was not immediately available to comment to CNBC.

Twitter is a private company and can moderate its platform as it sees fit. Trump did not specify which law he believed Twitter was violating. https://www.cnbc.com/2018/07/26/trump-accuses-twitter-of-silencing-republicans-and-calls-it-discrimin.html
Here is what Donald Trump tweeted:
Twitter "SHADOW BANNING" prominent Republicans. Not good. We will look into this discriminatory and illegal practice at once! Many complaints.

— Donald J. Trump (@realDonaldTrump) July 26, 2018
Whether or not it is technically legal the courts will decide. But the reality is that shadow banning, the use of biased algorithms, and other such techniques by giant internet companies, like Google, Facebook, YouTube, and Twitter are intended to reduce the number of people who would otherwise come across internet content in an unbiased search. These companies have repeatedly shown a bias against what has been called 'conservative content.'
Here is more on it:
Algorithms employed by Twitter to limit the reach of hateful content are preventing the accounts of prominent Republicans, such as RNC chair Ronna Romney McDaniel, from appearing in search results.

The phenomenon known as "shadow banning" has affected several conservative Republican lawmakers, including Representatives Mark Meadows, Jim Jordan, and Matt Gaetz, as well as Donald Trump Jr.'s spokesman Andrew Surabian. It has not extended to their counterparts on the left, whose accounts continue to auto-populate in Twitter search results.

When contacted for comment, a Twitter spokesman told Vice that the shadow bans were the result of algorithms that analyze "account behavior" in order to reduce the visibility of accounts that routinely spew hateful and bigoted content.

The stated goal of the shadow-banning algorithms, according to a May 15 blog post, is to elevate the visibility of accounts that are "contributing to the healthy conversation" in searches and conversation. 07/25/18 https://www.nationalreview.com/news/twitter-shadow-banning-republicans-report/
Now, here is what Twitter posted a couple of months ago:
Today we are introducing new behavior-based signals into how Tweets are organized and presented in areas like conversations and search.

This is to improve the health of the conversation and improve everyone's Twitter experience.

— Twitter Safety (@TwitterSafety) May 15, 2018
Notice " new behavior-based signals" and that was " is to improve the health of the conversation and improve everyone's Twitter experience." This was supposed to reduce 'hate speech.'
They try to sound good, but this has been a form of high tech censorship.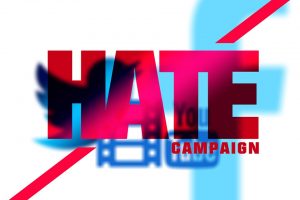 Many in the internet companies hate aspects of biblical morality and want to stop it.
YouTube uses terms like "community standards" to try to cover up its biases and censorship.
Notice also something about Facebook:
Fidji Simo, Facebook's vice president of video, was asked …

Reporter: How do you limit distribution?

"When we have something that we think — that a fact checker has told is probably not true, or a lot of our audience is telling us is not true, we just limit distribution. We tell our algorithms that this is probably not something we want to see distributed widely. So that's one way. Another way, a lot of how misinformation spreads, is by people sharing the content.… We actually pop up a module that says, 'Hey you're about to share something our fact checker thinks is inaccurate, you may not want to do that.' That decreases distribution very dramatically, north of 80 percent, that's very effective at reducing the spread of it." http://ew.com/tv/2018/07/25/facebook-fox-news-infowars/
So, Facebook has another way to limit distribution of content it does not agree with.
But, it is through algorithms and changes in search results that places like Google, Facebook, YouTube, and Twitter engage in more dramatic 'shadow' (since it is behind the scenes) censorship.
And often this censorship is against biblically-supportive content.
The mainstream television and print media also have their biases.
One of them is the apparent hope many have that if they harp against Donald Trump enough, he will not be re-elected and/or his influence will be reduced. For example, I saw an article yesterday that claimed that MSNBC had over 400 references to 'Stormy Daniels' but not a single one related to the war in Yemen the past year (https://www.salon.com/2018/07/25/msnbc-has-done-455-stormy-daniels-segments-in-the-last-year-but-none-on-the-war-in-yemen/). COGwriter, in contrast, had none on 'Stormy Daniels' and has had 1-2 per year on the war in Yemen. This is NOT because COGwriter is pushing Donald Trump (or Yemen), but it has to do with prophetic and theological relevance–plus I saw no point in pushing porn star claims (and yes, I have called Donald Trump out for his immoral behavior–see also my book Donald Trump and America's Apocalypse).
As far as Twitter goes, last month, a judge has ruled that Twitter could be sued for falsely advertising that it provides free speech:
June 19, 2018

A California judge has ruled that social media giant Twitter can be sued for falsely advertising free speech. As Bloomberg reports, the judge said that Twitter's policy of banning users "at any time, for any reason or for no reason" may constitute an "unconscionable contract" for a company which advertises free speech.
The judge rejected Twitter's motion to dismiss the lawsuit from Jared Taylor, who was banned by the platform in December last year, according to Breitbart. Taylor, a self-described "white activist" may proceed with his lawsuit against Twitter because the social media company falsely advertises free speech, yet bans users for "any or no reason." The judge also ruled that Twitter could be sued on the basis of misleading its users, due to the platform's promise not to ban accounts on the basis of viewpoint or political affiliation, which is frequently violated.
"This ruling has massive implications for the platform going forward," said Noah Peters, Jared Taylor's lawyer. "this is the first time that a social media company's argument that it can censor user speech has been rejected by a court." …
"Our lawsuit is not about whether Taylor is right or wrong," Peters said in February. "It's about whether Twitter and other technology companies have the right to ban individuals from using their services based on their perceived viewpoints and affiliations." https://www.zerohedge.com/news/2018-06-19/cali-judge-rules-twitter-can-be-sued-falsely-advertising-they-allow-free-speech
The hypocrisy of various powerful organizations has been appalling.
Censorship is increasing. However, lawsuits against the censors will only slow some down and change some of their tactics.
Although you might think that if you have done nothing wrong, you have nothing to fear from surveillance or speech restrictions, consider that many in the governments of the West consider that those not supporting homosexual marriages, etc. are extremist. If you accept that the Bible teaches that homosexuals can change (1 Corinthians 6:9-11), that is something certain so-called "fact checkers" disagree with. Let me add that I also saw someone once on a documentary that stated that people who believed in the millennium could not be trusted and should be considered as potential terrorists. The fact that we in the Continuing Church of God would be considered pacifists, does not change the fact that, since we hold to millennial and other biblical views, we can be improperly classified as extremist by government employees with various agendas. Having biblical views are becoming more problematic in the world (see ZH: Germany has killed freedom of speech and expects the rest of the EU to do the same). Canada does not want certain biblical verses to even be quoted (watch Canadian censoring of the Bible).
While the Europeans and North Americans decry internet and speech restrictions in various countries in Asia and elsewhere, they are also implementing restrictions themselves.
The Bible says to:
1 Cry aloud, spare not; Lift up your voice like a trumpet; Tell My people their transgression, And the house of Jacob their sins. (Isaiah 58:1)
And that warning includes telling of sins and prophecies that discuss punishment.
While actual 'fake news' is bad, understand that even in the West, a lot of what has been called 'fake news' was actually true.
That being said, it will be fake news from journalists and government leaders that will mislead people about coming wars and devastation! They are already putting out 'fake news' when many push aspects of the LGBTQ agenda (though that is done less in places like Africa).
More speech restrictions, censorship. and persecutions are coming (cf. Revelation 13).
Some items of possibly related interest may include:
Preparing for the 'Short Work' and The Famine of the Word What is the 'short work' of Romans 9:28? Who is preparing for it? Here is a link to a related video sermon titled: The Short Work.
Africa: Its Biblical Past and Prophesied Future What does the Bible teach about Africa and its future? Did the early Church reach Africa? Will God call all the Africans? A related online sermon is also available: Africa: Its biblical past, present, and future. A video of possible interest is: Nairobi Conference: All About Love.
Internet Censorship and Prophecy Are concerns about internet censorship limited to nations such as Russia, China, Iran, and North Korea. But what about the USA, Canada, and Germany? What about the European Union? What about internet media companies such as Facebook, Google, YouTube, or email services like MailChimp? Has the attempt to control information been made by various ones over the centuries? Was the New Testament affected by it? What about the church throughout the centuries? Has the Bible already been partially censored? Which Bible prophecies point to coming Internet censorship? What about the Book of Amos? What about the coming 666 Beast and final Antichrist? Is there anything that can be done about this? Should Philadelphian Christians be working on anything now? Will preaching the Gospel of the Kingdom of God vs. a highly media-supported alternative lead to a 'famine of the word'? More internet censorship is coming as various statements in the Bible support.
The Spanish Inquisition and Early Protestant Persecutions Was the Church of Rome really responsible for this? What happened? Here is a link to a related video sermon: The Past and Future Inquisition.
Persecutions by Church and State This article documents some that have occurred against those associated with the COGs and some prophesied to occur. Will those with the cross be the persecutors or the persecuted–this article has the shocking answer. There is also a YouTube video sermon you can watch: The Coming Persecution of the Church. Here is information in the Spanish language: Persecuciones de la Iglesia y el Estado.
Orwell's 1984 by 2024? In 1949, the late George Orwell wrote a disturbing book about a totalitarian government called "nineteen-eighty four." Despite laws that are supposed to protect freedom of speech and religion, we are seeing governments taking steps consistent with those that George Orwell warned against. We are also seeing this in the media, academia, and in private companies like Google, Facebook, and Twitter. With the advent of technology, totalitarianism beyond what Orwell wrote is possible. Does the Bible teach the coming a totalitarian state similar to George Orwell's? What about the Antichrist and 666? Will things get worse? What is the solution? Dr. Thiel answers these questions and more in this video.
Canadian censoring of the Bible In 2017, Lauri Skori of the Battle River School board told a religious school in Alberta, Canada that it could not teach/read certain portions of the Bible. In 2002, a court in Canada ruled against one who referred to certain scriptures that some homosexuals objected to. In 2017, there was "An Act to Amend the Canadian Human Rights Act and Criminal Code" related to those who wish to be considered transgendered. Government officials in Canada and elsewhere have been ruling against the Bible. Is any of this prophesied? Will this get worse? What was the prophet Amos inspired to write? This is a video.
Internet Control, Famine of the Word, and 666 Is the internet going to be used to suppress the teaching of the word of God?
Cross-dressing and other assaults against your children. What should you do? Is there an agenda to turn your children and/or grandchildren away from biblical morality and towards practices promoted by homosexuals? What does the Bible teach about cross-dressing? What should parents do? If there is an agenda, what has been going on? There are also three YouTube videos related to this, titled Transgender 'Woe to those who call evil good' and Cross dressing and Other Assaults Against Your Children and USA pushing gender confusion.
The Bible Condemns Homosexuality "Same-sex marriage" for "gays" and lesbians is becoming more acceptable to many. What does the Bible teach about homosexuality? Can homosexuals change? A related video sermon is titled: What Does the Bible Really Teach about Homosexuality?
Pornography: A scourge on society Is pornography harmless fun? Does the Bible teach anything about it? What are the views of some involved with it? A related sermons is titled: Pornography, False Comfort, and False Religion. Here a shorter YouTube video Pornography: Harmless Fun or a Scourge on Society?
Abortion, the Bible, and a Woman's Right to Choose Do you know what the Bible teaches on this? Has the Roman Catholic Church allowed abortions? What about the real Church of God? Some may also, or instead, wish to view the YouTube video Abortion, the Bible, and US Debt.
Christian Repentance Do you know what repentance is? Is it really necessary for salvation? A related sermon is also available titled: Real Christian Repentance.
Should the Church Still Try to Place its Top Priority on Proclaiming the Gospel or Did Herbert W. Armstrong Change that Priority for the Work? Some say the Church should mainly feed the flock now as that is what Herbert W. Armstrong reportedly said. Is that what he said? Is that what the Bible says? What did Paul and Herbert W. Armstrong expect from lower level leaders? A related sermon is available titled Priority of the Philadelphia Work.
Persecutions by Church and State This article documents some that have occurred against those associated with the COGs and some prophesied to occur. Will those with the cross be the persecutors or the persecuted–this article has the shocking answer. There is also a YouTube video sermon you can watch: The Coming Persecution of the Church. Here is information in the Spanish language: Persecuciones de la Iglesia y el Estado.
The Gospel of the Kingdom of God This free online pdf booklet has answers many questions people have about the Gospel of the Kingdom of God and explains why it is the solution to the issues the world is facing. Here are links to three related sermons: The World's False Gospel, The Gospel of the Kingdom: From the New and Old Testaments, and The Kingdom of God is the Solution.
Is God Calling You? This is a draft booklet discussing calling, election, and selection. If God is calling you, how will you respond?
USA in Prophecy: The Strongest Fortresses Can you point to scriptures, like Daniel 11:39, that point to the USA in the 21st century? This article does. A related sermon is titled: Do these 7 prophesies point to the end of the USA?
Anglo – America in Prophecy & the Lost Tribes of Israel Are the Americans, Canadians, English, Scottish, Welsh, Australians, Anglo-Saxon (non-Dutch) Southern Africans, and New Zealanders descendants of Joseph? Where are the lost ten-tribes of Israel? Who are the lost tribes of Israel? What will happen to Jerusalem and the Jews in Israel? Will God punish the U.S.A., Canada, United Kingdom, and other Anglo-Saxon nations? Why might God allow them to be punished first? Here is a link to the Spanish version of this article: Anglo-América & las Tribus Perdidas de Israel. Information is also in the YouTube sermons titled Where are the Ten Lost Tribes? Why does it matter? and British are the Covenant People. A short YouTube of prophetic interest may be Barack Obama and the State of the Apocalypse.
Will the Anglo-Saxon Nations be Divided and Have People Taken as Slaves? Will the lands of the United States, United Kingdom, Canada, Australia, and New Zealand be divided? What about Jerusalem? What does Bible prophecy teach? Are there non-biblical prophecies that support this idea? Who will divide those lands? Who will end up with the lands and the people? Here is a link to a video titled Will the USA and other Anglo-nations be Divided and Their People Made Slaves? Here is a related item in the Spanish language ¿Serán divididas las naciones anglosajonas?
Who is the King of the West? Why is there no End-Time King of the West in Bible Prophecy? Is the United States the King of the West?
When Will the Great Tribulation Begin? 2017, 2018, or 2019? Can the Great Tribulation begin today? What happens before the Great Tribulation in the "beginning of sorrows"? What happens in the Great Tribulation and the Day of the Lord? Is this the time of the Gentiles? When is the earliest that the Great Tribulation can begin? What is the Day of the Lord? Who are the 144,000? Here is a version of the article in the Spanish language: ¿Puede comenzar la Gran Tribulación en 2016 o 2017? ¿Es el Tiempo de los Gentiles? You can also see the English language sermon videos: The Great Tribulation from the Mount of Olives and Can the Great Tribulation begin before 2020? A shorter video is: Will the Great Tribulation Start in 2017?
The Spanish Inquisition and Early Protestant Persecutions Was the Church of Rome really responsible for this? What happened? Here is a link to a related video sermon: The Past and Future Inquisition.
Banning the Bible? Could we see a ban of the Holy Bible in North America? Have there been partial bans proposed and enforced by government officials in Canada? Do any USA politicians consider any biblical teachings as fraudulent and hence banning them is NOT a violation of the 1st amendment to the Constitution of the USA? Are there risks associated with AB 2943? Have politicians like Hillary Clinton and California Assemblyman Al Muratsuchi called for long-held religious beliefs to change and "evolve with the times"? What about Jude 1:3 and 2 Timothy 3:14? Are there biblical prophecies about not being able to hear the word of God? Might we see more restrictions on explaining teachings of the Bible on the Internet and other forms of media? What are some of the verses that various government people do not want made public? Dr. Thiel provides facts on these issues and more.
Donald Trump in Prophecy Prophecy, Donald Trump? Are there prophecies that Donald Trump may fulfill?  Are there any prophecies that he has already helped fulfill?  Is a Donald Trump presidency proving to be apocalyptic?  Two related videos are available: Donald: 'Trump of God' or Apocalyptic? and Donald Trump's Prophetic Presidency.
Trump Presidency Magic 8 Ball or Bible Prophecy? BBC reported that one might as well use a 'Magic Eight-Ball' to try to predict what will happen in the remaining time of Donald Trump's presidency. What is a 'Magic Eight-Ball'? Dr. Thiel not only explains that, but also briefly goes over 10 biblically-based warnings he wrote would happen if Donald Trump were elected that have already began to come to pass. He also goes over something he wrote back in 2008 that the Trump presidency is also helping lead to fulfillment. Should you trust Bible prophecy or not? Dr. Thiel says that Bible prophecy can be trusted, despite the view of skeptics and others that either overlook or despise the Bible. This is a video.
Donald Trump and America's Apocalypse This 188 page book is for people truly interested in prophecies related to Donald Trump and the United States, including learning about several that have already been fulfilled and those that will be fulfilled in the future. The physical book can be purchased at Amazon for $12.99 from the following link: Donald Trump and America's Apocalypse.
Donald Trump and America's Apocalypse-Kindle Edition This electronic version of the 188 page print edition is available for only US$3.99. And you do not need an actual Kindle device to read it. Why? Amazon will allow you to download it to almost any device: Please click HERE to download one of Amazon s Free Reader Apps. After you go to for your free Kindle reader and then go to Donald Trump and America's Apocalypse-Kindle Edition.