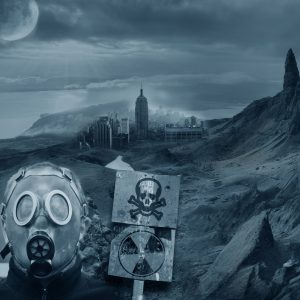 From Public Domain Pictures
Us President Donald Trump stated that the group calling itself the Islamic State has been 100% defeated in Syria:
President Donald Trump on Thursday appeared to announce the fall of the last sliver of the IS caliphate, a small collection of tents and ruined buildings in the eastern Syrian village of Baghuz.

"We just took over, you know, you kept hearing it was 90 percent, 92 percent, the caliphate in Syria. Now it's 100 percent," he said while visiting with U.S. troops at Joint Base Elmendorf-Richardson in Alaska.

"You saw what happened. Everybody saw. We have the whole thing," he added. "We did that in a much shorter period of time than it was supposed to be."

Rebuke from YPG

But the comments, which barely caused a stir among the troops in attendance, quickly drew a sharp rebuke on Twitter from YPG spokesman Zana Amedi, who berated the president's "ignorance" regarding the battlefront as "abhorrent."

"For weeks, several #SDF officials made it clear that civilians remaining in Daesh-held territory would be protected and their safety would have to be ensured before moving on to the last pocket," Amedi wrote, using the Arabic acronym for the terror group. "Victory doesn't seem to be coming in next days."

And a spokesman for the YPG, a Kurdish militia that forms the majority of the U.S.-backed force, predicted that the fight would not end for at least a week. 02/28/19 https://www.voanews.com/a/trump-again-claims-victory-over-is-caliphate/4808987.html
As regular readers of this COGwriter Church of God News page are aware, for years I have written that the group calling itself the Islamic State would be defeated.
But I also said that some with connections to it would remain around. And that some would be expected to be involved in terrorism.
Apparently, by giving the USA some gold, more Islamic State supporters are being granted safe passage:
As the remaining pockets of ISIS fighters faced imminent defeat in northeast Syria, the United States allegedly gave them an offer they couldn't refuse: give us your massive caches of gold — or die.

According to reports by Syrian state news agency SANA, U.S. forces struck a deal with ISIS whereby the terrorist group would give up 50 tons of gold across eastern Syria's Deir el-Zour province in exchange for safe passage.

Turkish newspaper Daily Sabah reports that local sources claim U.S. Army helicopters have already transferred the gold from the U.S. forces' base in Kobani, the Kurdish-controlled city that lies close to Syria's northern border with Syria. A portion of the gold was also distributed to the Kurdish People's Protection Units (YPG), which dominates the U.S.-allied Syrian Democratic Forces (SDF). …

During the destruction of ISIS-controlled Raqqa in Syria by the U.S.-led coalition, a secret deal was struck with the group that granted members safe passage as it evacuated the area. The deal, uncovered by the BBC, ensured the survival and freedom of many top ISIS leaders and a number of foreign fighters. 02/27/19 https://themindunleashed.com/2019/02/50-tons-gold-syria-isis.html
Terrorism by ISIS terrorists is something that the USA should give more consideration to. Getting gold from them does not stop their terror-oriented motivation.
Furthermore, nuclear terrorism is something that may well hit the USA. Whether one or more true nuclear bombs, emp devices, or even so-called dirty bombs, the USA is vulnerable.
The risks for nuclear terrorism are real:
As presidential candidates hit the campaign trail this year, voters should ask them: "What's your plan for keeping nuclear weapons and the materials to make them out of terrorist hands?" Every candidate who is serious about national security should have an answer to that question; every president for more than two decades, including Donald Trump, has described nuclear terrorism as one of the gravest dangers the United States faces. …

The United Nations and other international institutions have not made strengthening nuclear security a priority as many once hoped they would. The "action plans" these organizations agreed to at the last nuclear security summit have led to little action. … terrorist use of drones and cyber attacks — pose worrisome, ever-evolving threats that require ever-improving responses. 01/29/19 https://thehill.com/opinion/national-security/426689-presidential-candidates-need-a-plan-for-reducing-nuclear-terrorism
What triggered this particular post was seeing the following today:
Conditions Are Ripe For Mass Destruction In America That Will Exceed 9/11 – With Americans Divided To Distraction Among Ourselves, Will The 'Next 9/11' Be 'Nuclear Terrorism'?

As the War on Terrorism winds down against ISIS in Syria and the Taliban in Afghanistan, as Americans forget the years of unity following the Sept. 11, 2001, attacks on New York City and the Pentagon that killed 3,000, and embrace the new politics of divisive hyper-partisan quarreling, obsessed to distraction by our cold civil war — the conditions are ripe for another act of spectacular terrorism, another 9/11, that may well exceed the first in mass destruction. …

For the next 9/11, look to Yemen's "Houthis" so-called by the Western press for their late leader Abdul Malik al-Houthi — which misnomer displays the same kind of ignorance that blinded Washington to the threat from al Qaeda, before 9/11. …

Ansar Allah's motto, displayed on their flag, says it all: "God is great! Death to the U.S.! Death to Israel! Curse the Jews and victory to Islam!" …

According to Phillip Smyth of the Washington Institute for Near East Policy, Iran regards all Shiites in the Middle East, including Ansar Allah, as "integral elements to the Islamic Revolutionary Guard Corps (IRGC)." Ansar Allah leaders receive ideological education in Iran. Iranian and Hezbollah military advisers help train Ansar Allah fighters. 02/27/19 http://allnewspipeline.com/The_Next_911_Dr_Peter_Pry.php
Yes, terrorist incidents connected to Iran, including people from Yemen, are a potential threat.
As far as those once part of the Islamic State go, consider the following:
8 The Lord sent a word against Jacob, And it has fallen on Israel. 9 All the people will know — Ephraim and the inhabitant of Samaria — … 11 Therefore the Lord shall set up The adversaries of Rezin against him, And spur his enemies on, 12 The Syrians before and the Philistines behind; And they shall devour Israel with an open mouth. (Isaiah 9:8-9, 11-12)
Ephraim and Samaria are references to the British-descended peoples and the USA.
The Islamic State is also known as ISIS, meaning the Islamic State of Iraq and Syria. So yes, there are many Syrians who have been part of the Islamic State.
The old Worldwide Church of God (WCG) taught:
Many nations make no bones about their connections to terrorist groups. Syria, Libya, Iraq and South Yemen all see no objection in directly aiding terrorism. (Taylor D. TERRORISM the Worst Is Yet to Come! Plain Truth, May 1984)
The time will come when terrors will increase in the USA.
How can you be certain of that?
Well, because terrorism was prophesied in the Bible:
14 'But if you do not obey Me, and do not observe all these commandments, 15 and if you despise My statutes, or if your soul abhors My judgments, so that you do not perform all My commandments, but break My covenant, 16 I also will do this to you: I will even appoint terror over you, wasting disease and fever which shall consume the eyes and cause sorrow of heart. And you shall sow your seed in vain, for your enemies shall eat it. 17 I will set My face against you, and you shall be defeated by your enemies. Those who hate you shall reign over you, and you shall flee when no one pursues you. (Leviticus 26:14-17)

25 The sword shall destroy outside; There shall be terror within (Deuteronomy 32:25)

12 "Cry and wail, son of man; For it will be against My people, Against all the princes of Israel. Terrors including the sword will be against My people; Therefore strike your thigh. (Ezekiel 21:12)

12 Behold, these are the ungodly,Who are always at ease; They increase in riches…19 Oh, how they are brought to desolation, as in a moment! They are utterly consumed with terrors. (Psalms 73:12,19)

25 Because you disdained all my counsel, And would have none of my rebuke, 26 I also will laugh at your calamity; I will mock when your terror comes, 27 When your terror comes like a storm, And your destruction comes like a whirlwind, When distress and anguish come upon you. (Proverbs 1:25-27)

5 Also they are afraid of height, And of terrors in the way (Ecclesiastes 12:5).
Notice also something from Psalm 83:
3 They have taken crafty counsel against Your people,
And consulted together against Your sheltered ones.
4 They have said, "Come, and let us cut them off from being a nation,
That the name of Israel may be remembered no more."

5 For they have consulted together with one consent;
They form a confederacy against You:
6 The tents of Edom and the Ishmaelites;
Moab and the Hagrites;
7 Gebal, Ammon, and Amalek;
Philistia with the inhabitants of Tyre;
8 Assyria also has joined with them;
They have helped the children of Lot. (Psalms 83:3-8)
Nearly all the above peoples are in lands dominated by Islam–for details of which term means which nation, check out the article Is the Future King of the South Rising Up? The nations that compose the future King of the South are also currently dominated by Islam.
Psalm 83 is very likely to involve terrorism.
Why?
Because taking "crafty counsel" sounds like plotting terrorism. Notice also that a deal will happen involving Assyria, which is prophesied to takeover the USA and UK per Isaiah 10 (see also Germany in Biblical Prophecy).
In the Book of Daniel, the Bible also tells of a deal between the final King of the South of the Middle East and North Africa and Assyrian/European King of the North in Daniel 11:27, and that deal appears to be a little bit prior to the time that the USA is prophesied to be taken over per Daniel 11:39 (see also Anglo – America in Prophecy & the Lost Tribes of Israel).
Terrorism could involve bombs, dirty bombs, EMP matters, shootings, interfering with the power supply, demonstrations, civil unrest, riots, chemical warfare, biological warfare, and other forms of terrorism.
Many will want to destroy, but are eventually joined by Assyria (for details about Assyria in history see Germany's Assyrian Roots Throughout History and in prophecy check out Germany in Biblical Prophecy)–Europeans, which generally, do not endorse Islam. Not all terror is or will be related to Islam!
The Europeans will make a destructive deal with those of the Middle East and North Africa. Consider also the following:
22 "Assyria is there, and all her company,
With their graves all around her,
All of them slain, fallen by the sword.
23 Her graves are set in the recesses of the Pit,
And her company is all around her grave,
All of them slain, fallen by the sword,
Who caused terror in the land of the living. (Ezekiel 32:22-23)
It would seem that the King of the South will employ some type of warfare and terrorism against the descendants of Israel, and it is likely that Assyria will encourage this. The Bible specifically warns about "terror" as a curse for the descendants of Jacob (Leviticus 26:16; Jeremiah 15:8; Deuteronomy 32:25) and since terrorism has often been used by Islamists, this may be part of how they will contribute to the destruction of the nation of Israel and the Anglo-descended peoples that Psalm 83 and Daniel 11:39 alludes to.
Notice that there is a prophecy involving the future King of the South and future (European) King of the North making a deceptive deal:
27 Both these kings' hearts shall be bent on evil, and they shall speak lies at the same table; but it shall not prosper, for the end will still be at the appointed time. (Daniel 11:27)
While these two kings eventually turn against each other (Daniel 11:40-43), the Bible shows that the USA (and presumably its Anglo-Saxon descended allies) gets eliminated prior to that:
39 Thus he shall act against the strongest fortresses with a foreign god, which he shall acknowledge, and advance its glory; and he shall cause them to rule over many, and divide the land for gain. (Daniel 11:39)
The strongest fortress in the 21st century belong to the USA. Because of deals involving the nations that support the future King of the South and future (European) King of the North, it is clear that they will work together to weaken then eliminate the USA.
Terrorism is a way to do that.
What is going to happen to the USA relatively soon will be so much worse than 9/11/2001 ever was (cf. Psalm 83:4-8; Daniel 11:39). Do not wait until it is too late to respond spiritually, so that you may be protected physically. Bringing in Syrian and certain other migrants, which the USA says it will do, sadly will likely result in some of them fulfilling some of the prophecies.
Without national repentance, the USA is doomed.
Since the USA seems to be going more into sin, national repentance seems unlikely.
Yet, personal repentance is still possible.
If so, what do you plan to do about it?
Some items of possibly related interest may include:
Why Terrorism? Is Terrorism Prophesied? What does the Bible teach? Which nations may be affected? Here is a link to a related sermon: Terrorism, Christianity, and Islam.
Anglo – America in Prophecy & the Lost Tribes of Israel Are the Americans, Canadians, English, Scottish, Welsh, Australians, Anglo-Saxon (non-Dutch) Southern Africans, and New Zealanders descendants of Joseph? Where are the lost ten-tribes of Israel? Who are the lost tribes of Israel? What will happen to Jerusalem and the Jews in Israel? Will God punish the U.S.A., Canada, United Kingdom, and other Anglo-Saxon nations? Why might God allow them to be punished first? Here is a link to the Spanish version of this article: Anglo-América & las Tribus Perdidas de Israel. Information is also in the YouTube sermons titled Where are the Ten Lost Tribes? Why does it matter? and British are the Covenant People. A short YouTube of prophetic interest may be: Are Chinese threats against Australia for real?
Will the Anglo-Saxon Nations be Divided and Have People Taken as Slaves? Will the lands of the United States, United Kingdom, Canada, Australia, and New Zealand be divided? What about Jerusalem? What does Bible prophecy teach? Are there non-biblical prophecies that support this idea? Who will divide those lands? Who will end up with the lands and the people? Here is a link to a video titled Will the USA and other Anglo-nations be Divided and Their People Made Slaves? Here is a related item in the Spanish language ¿Serán divididas las naciones anglosajonas?
British are the Covenant People What do 'British' and 'Britain' mean in Hebrew? Are the descendants of the Anglo-Saxons people of the covenant? Does the British royal family connect to the throne of David? What does the Bible teach? What does history show us? Is there any DNA evidence related to British-Israelism? When did Christianity make it to the British Isles? Could Jeremiah have made it to the British Isles? What type of Christians made it to the British Isles? Did the last King of England believe in British Israelism?
Canada in Prophecy: What Does Bible Prophecy, Catholic Prophecy, and other Predictions Suggest About the Future of Canada? There are prophecies that suggest involvement with Canada. And many are not positive about its future. A sermon of related interest is also available: Canada in Prophecy.
Who is the King of the West? Why is there no Final End-Time King of the West in Bible Prophecy? Is the United States the King of the West? Here is a version in the Spanish language: ¿Quién es el Rey del Occidente? ¿Por qué no hay un Rey del Occidente en la profecía del tiempo del fin? A related sermon is also available: The Bible, the USA, and the King of the West.
The Plain Truth About Gold in Prophecy. How Should a Christian View Gold? What do economists and the Bible teach about gold? Gold and silver may drop in value. Inflation/deflation? What do Christians need to know about gold? A video of related interest may be: Germany, Gold, and the US Dollar.
Europa, the Beast, and Revelation Where did Europe get its name? What might Europe have to do with the Book of Revelation? What about "the Beast"? Is an emerging European power "the daughter of Babylon"? What is ahead for Europe? Here is a link to a video titled: Can You Prove that the Beast to Come is European?
European Technology and the Beast of Revelation Will the coming European Beast power would use and develop technology that will result in the taking over of the USA and its Anglo-Saxon allies? Is this possible? What does the Bible teach? Here is a related YouTube video: Military Technology and the Beast of Revelation.
The Large Hadron Collider has Military Potential Some say this European project is only peaceful. So why is it working on capturing antimatter? Here is a link to a related video: Could the Large Hadron Collider lead to destruction?
Must the Ten Kings of Revelation 17:12 Rule over Ten Currently Existing Nations? Some claim that these passages refer to a gathering of 10 currently existing nations together, while one group teaches that this is referring to 11 nations getting together. Is that what Revelation 17:12-13 refers to? The ramifications of misunderstanding this are enormous. A related sermon is titled Ten Kings of Revelation and the Great Tribulation.
Might German Baron Karl-Theodor zu Guttenberg become the King of the North? Is the former German Defense Minister (who is also the former German Minister for Economics and Technology) one to watch? What do Catholic, Byzantine, and biblical prophecies suggest? A video of related interest would be: Karl-Theodor zu Guttenberg and Europe's Future.
Germany's Assyrian Roots Throughout History Are the Germanic peoples descended from Asshur of the Bible? Have there been real Christians in Germanic history? What about the "Holy Roman Empire"? There is also a You-Tube video sermon on this titled Germany's Biblical Origins.
Germany in Biblical and Catholic Prophecy Does Assyria in the Bible equate to an end time power inhabiting the area of the old Roman Empire? What does prophecy say Germany will do and what does it say will happen to most of the German people? Here is a version of the article in the Spanish language: Alemania en la profecía bíblic. Here are links to two English language sermon videos Germany in Bible Prophecy and The Rise of the Germanic Beast Power of Prophecy.
What is the Meaning of Life? Who does God say is happy? What is your ultimate destiny? Do you really know? Does God actually have a plan for YOU personally? There is also a video titled What is the meaning of your life?
Is God Calling You? This booklet discusses topics including calling, election, and selection. If God is calling you, how will you respond? Here is a link to a related sermon: Could God be Calling You?
Christian Repentance Do you know what repentance is? Is it really necessary for salvation? A related sermon is also available titled: Real Christian Repentance.
Just What Do You Mean — Repentance? Do you know what repentance is? Have you truly repented? Repented of what? Herbert W. Armstrong wrote this as a booklet on this important subject.
When You Sin: Do You Really Repent? This is an article by Charles F. Hunting. A related sermon is Confess to God and truly repent.
Just What Do You Mean Conversion? Many think that they are converted Christians. But are they? Would you like to know more about conversion. Herbert W. Armstrong wrote this as a booklet on this important subject.
Real Conversion Many think that they are converted Christians. But are they? Would you like to know more about conversion?
False Conversion! Have you really been converted? Herbert W. Armstrong wrote an article on this important subject–but more scriptures have been added to it. How can you tell false conversion? A related video is also available: False Conversion.
All About Water Baptism What is baptism? Would you like to know more about it. Herbert W. Armstrong wrote this as a booklet on this important subject. As far as early history, see also Baptism and the Early Church.
God's Grace is For All Is being Jewish a hindrance to salvation? What about not being a descendant of Israel? What does the Bible really teach? Here is a link to a related sermon titled Race and Grace; Do you view race as God does?
Predestination: Did God really call You? Why? Predestination? Is your ultimate fate decided for you in advance? Here is a link to a related video sermon: Predestination: What it is and what it is not. Another related video is Predestination and Pentecost.
Iraq, the King of the South, Armageddon, and Prophecy What will happen to Iraq? Is it the prophesied Mystery Babylon? What is Armageddon and how does that have to do with Iraq? Here is a related video Iraq, Armageddon, & Prophecy.
The Prophesied 'Islamic' Confederation Where is an Islamic caliphate prophesied? Will one happen? Should you be concerned about it? Here is a link to a related video video: Will an Arabic Calphiphate Destroy the West?
The Arab and Islamic World In the Bible, History, and Prophecy The Bible discusses the origins of the Arab world and discusses the Middle East in prophecy. What is ahead for the Middle East and those who follow Islam? What about the Imam Mahdi? What lies ahead for Turkey, Iran, and the other non-Arabic Muslims? An item of possibly related interest in the Spanish language would be: Líderes iraníes condenan la hipocresía de Occidente y declaran que ahora es tiempo para prepararse para el Armagedón, la guerra, y el Imán Mahdi.between these groups will put them in position to be part of the final end time Babylon that the Bible warns against as well as require improper compromise.
Gaza and the Palestinians in Bible Prophecy What does the Bible teach about Gaza and the fate of the Palestinians? Here is a link to a related video: Gaza and Palestine in Prophecy.
Libya, Algeria, Morocco, and Tunisia in Prophecy What is ahead for North Africa? What does the Bible teach?
Damascus and Syria in Prophecy Will Bashar Assad hold power as he has it? Does the Bible show that Damascus, the capital of Syria, will be destroyed? What will happen to Syria? Will the Syrians support the final King of the South that the Bible tells will rise up? Which scriptures discuss the rise and fall of an Arabic confederation? Does Islamic prophecy predict the destruction of Syria. This is a YouTube video.
The 'Peace Deal' of Daniel 9:27 This prophecy could give up to 3 1/2 years advance notice of the coming Great Tribulation. Will most ignore or misunderstand its fulfillment? Here is a link to a related sermon video Daniel 9:27 and the Start of the Great Tribulation.
Iran in Prophecy Is Iran in Bible prophecy? If so, what does the Bible teach? What names, other than Persia, may be used to describe Iran? There is also a YouTube video titled Iran in Prophecy. Here is a related video Iran In Prophecy.
Is the Future King of the South Rising Up? Some no longer believe there needs to be a future King of the South. Might Egypt, Islam, Iran, Arabs, or Ethiopia be involved? Might this King be called the Mahdi or Caliph? What does the Bible say? A YouTube video of related interest may be: The Future King of the South is Rising. The Muslim Brotherhood and the Rise of the King of the South The Bible tells of the formation of a power of nations that are in the Middle East and North Africa that are part of the final "King of the South" (Daniel 11:40-43) The Muslim Brotherhood wishes to have an Islamic empire with basically the same nations. This YouTube video explains what to expect from such a confederation.
When Will the Great Tribulation Begin? 2019, 2020, or 2021? Can the Great Tribulation begin today? What happens before the Great Tribulation in the "beginning of sorrows"? What happens in the Great Tribulation and the Day of the Lord? Is this the time of the Gentiles? When is the earliest that the Great Tribulation can begin? What is the Day of the Lord? Who are the 144,000? Here is a version of the article in the Spanish language: ¿Puede comenzar la Gran Tribulación en 2018 o 2019? ¿Es el Tiempo de los Gentiles? You can also see the English language sermon videos: The Great Tribulation from the Mount of Olives and Can the Great Tribulation begin before 2020? A shorter and newer video is: Might the Great Tribulation start in 2019?
The Times of the Gentiles Has there been more than one time of the Gentiles? Are we in it now or in the time of Anglo-America? What will the final time of the Gentiles be like? A related sermon is available and is titled: The Times of the Gentiles.
Armageddon Who is involved and when will this gathering happen? Here is also a video from Dr. Thiel, from Tel Megiddo in Israel: Armageddon. Other videos include: Armageddon Will it come on Trump's watch?, Iraq, Armageddon, & Prophecy, Freemasonry, Armageddon, and Rome, Is China paving roads to Armageddon?, and Jordan, Petra, and Armageddon.
World War III: Steps in Progress Are there surprising actions going on now that are leading to WWIII? Might a nuclear attack be expected? Does the Bible promise protection to all or only some Christians? How can you be part of those that will be protected? A related video would be Is World War III About to Begin? Can You Escape?
Wars, rumors of wars, and the Apocalypse Jesus foretold a time before the end where there would be wars and rumors of wars. The Apocalypse (the Book of Revelation) warns of the red horseman of war. Now, even secular writers, like Larry Edelson, are worried that wars and rumors of war are the most menacing problem that now haunts the earth? Are they right? What is the solution? This is a sermonette-length video.
Donald Trump in Prophecy Prophecy, Donald Trump? Are there prophecies that Donald Trump may fulfill? Are there any prophecies that he has already helped fulfill? Is a Donald Trump presidency proving to be apocalyptic? Two related videos are available: Donald: 'Trump of God' or Apocalyptic? and Donald Trump's Prophetic Presidency.
Trump Presidency Magic 8 Ball or Bible Prophecy? BBC reported that one might as well use a 'Magic Eight-Ball' to try to predict what will happen in the remaining time of Donald Trump's presidency. What is a 'Magic Eight-Ball'? Dr. Thiel not only explains that, but also briefly goes over 10 biblically-based warnings he wrote would happen if Donald Trump were elected that have already began to come to pass. He also goes over something he wrote back in 2008 that the Trump presidency is also helping lead to fulfillment. Should you trust Bible prophecy or not? Dr. Thiel says that Bible prophecy can be trusted, despite the view of skeptics and others that either overlook or despise the Bible. This is a video.
Donald Trump and America's Apocalypse This 188 page book is for people truly interested in prophecies related to Donald Trump and the United States, including learning about several that have already been fulfilled and those that will be fulfilled in the future. The physical book can be purchased at Amazon for $12.99 from the following link: Donald Trump and America's Apocalypse.
Donald Trump and America's Apocalypse-Kindle Edition This electronic version of the 188 page print edition is available for only US$3.99. And you do not need an actual Kindle device to read it. Why? Amazon will allow you to download it to almost any device: Please click HERE to download one of Amazon s Free Reader Apps. After you go to for your free Kindle reader and then go to Donald Trump and America's Apocalypse-Kindle Edition.