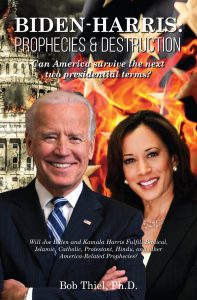 Ketanji Brown Jackson has been called a "pro-abortion, anti-religious liberty radical" (https://thefederalist.com/2022/02/25/biden-to-nominate-pro-abortion-radical-ketanji-brown-jackson-to-supreme-court/).
Today, she was approved by the US Senate to be a Supreme Court justice:
April 7 2022

The Senate Thursday confirmed Judge Ketanji Brown Jackson to the Supreme Court and fulfilled President Biden's campaign promise to appoint the first Black woman to the high court. …

Democrats were celebratory and reflective on how Justice Jackson will be remembered in history.  …

Thursday's vote marks the culmination of a rollercoaster confirmation process that included tears at the hearing from Jackson, as well as combative questioning from Sen. Lindsey Graham, R-S.C., and others about her sentencing record as a federal judge.

During two intense days of grilling at the Senate Judiciary Committee hearing, Republicans pressed Jackson about why she gave a handful of child pornography offenders prison time that was less than what prosecutors and sentencing guidelines allowed and accused her of being too lenient on criminals. Jackson defended her record and said her career cannot be defined by a "small subset of my sentences." …

Jackson will succeed Justice Stephen Breyer once he retires from the bench at the end of the court's 2021-22 term, which could be late June or early July.  https://www.foxnews.com/politics/senate-confirmation-vote-ketanji-brown-jackson-supreme-court?utm_source=wnd&utm_medium=wnd&utm_campaign=syndicated
This is NOT about her being a black woman. Joe Biden, himself, opposed the rising of a black woman who had potential to be on the Supreme Court many years ago.
As far as how she will be remembered in history, she will be remembered as one who does not respect the word of God.
That being said, this is not an endorsement of Republicans on US Supreme Court.
In the past couple of weeks I heard Ketanji Brown Jackson and justice Amy Coney Barrett both claim that they make legal decisions based on the law and not ideology.
Well, watching what Supreme Court justice decide, in my view, proves that is not the case.
The three reasons was selected were:
Fulfill a campaign promise, which ultimately ended up getting him the nomination.
To claim to be supporting women and "people of color" and
To get another justice with a certain ideology.
The Bible condemns those that shed innocent blood, as that is something that God hates:
So you shall put away the guilt of innocent blood from among you when you do what is right in the sight of the LORD (Deuteronomy 21:9).

These six things the LORD hates, Yes, seven are an abomination to Him: A proud look, A lying tongue, Hands that shed innocent blood, A heart that devises wicked plans, Feet that are swift in running to evil, A false witness who speaks lies, And one who sows discord among brethren (Proverbs 6:16-19).

Their feet run to evil, And they make haste to shed innocent blood; Their thoughts are thoughts of iniquity; Wasting and destruction are in their paths. The way of peace they have not known, And there is no justice in their ways; They have made themselves crooked paths; Whoever takes that way shall not know peace (Isaiah 59:7-8).

Thus says the LORD: "Execute judgment and righteousness, and deliver the plundered out of the hand of the oppressor. Do no wrong and do no violence to the stranger, the fatherless, or the widow, nor shed innocent blood in this place (Jeremiah 22:3).

"Yet your eyes and your heart are for nothing but your covetousness, For shedding innocent blood, And practicing oppression and violence" (Jeremiah 22:17).
Babies are innocent. Killing them is the shedding of innocent blood.
Notice the following:
My tongue shall speak of Your word, For all Your commandments are righteousness (Psalm 119:172).

Righteousness exalts a nation, But sin is a reproach to any people (Proverbs 14:34).
Killing babies through abortion is not righteous. It is a reproach to nations that allow and encourage it.
The following scriptures come to mind related to Ketanji Brown Jackson:
12 As for My people, children are their oppressors, And women rule over them. O My people! Those who lead you cause you to err, And destroy the way of your paths. (Isaiah 3:12)
16 For the leaders of this people cause them to err, And those who are led by them are destroyed (Isaiah 9:16).
Yes, USA leaders like Joe Biden and Ketanji Brown Jackson are promoting err and policies that will help destroy the USA.
Now, let's look again at Isaiah 3 and notice more of what it warns:
9 The look on their countenance witnesses against them,
And they declare their sin as Sodom;
They do not hide it.
Woe to their soul!
For they have brought evil upon themselves.

10 "Say to the righteous that it shall be well with them,
For they shall eat the fruit of their doings.
11 Woe to the wicked! It shall be ill with him,
For the reward of his hands shall be given him.
12 As for My people, children are their oppressors,
And women rule over them.
O My people! Those who lead you cause you to err,
And destroy the way of your paths." (Isaiah 3:9-12)
Notice the declaration of sins like Sodom. This is a reference to what has been called 'gay pride' and the LGBTQ+ agenda.
One issue that was brought up against Ketanji Brown Jackson was her laxness in dealing with pedophilia. From what I can tell, she supports various types of sexual immorality (and I am not trying to say she supports pedophilia–though she has been considered lenient towards those involved with it).
Biblically, that agenda involves the wrath of God and ends in death:
18 For the wrath of God is revealed from heaven against all ungodliness and unrighteousness of men, who suppress the truth in unrighteousness, 19 because what may be known of God is manifest in them, for God has shown it to them. 20 For since the creation of the world His invisible attributes are clearly seen, being understood by the things that are made, even His eternal power and Godhead, so that they are without excuse, 21 because, although they knew God, they did not glorify Him as God, nor were thankful, but became futile in their thoughts, and their foolish hearts were darkened. 22 Professing to be wise, they became fools, 23 and changed the glory of the incorruptible God into an image made like corruptible man — and birds and four-footed animals and creeping things.

24 Therefore God also gave them up to uncleanness, in the lusts of their hearts, to dishonor their bodies among themselves, 25 who exchanged the truth of God for the lie, and worshiped and served the creature rather than the Creator, who is blessed forever. Amen.

26 For this reason God gave them up to vile passions. For even their women exchanged the natural use for what is against nature. 27 Likewise also the men, leaving the natural use of the woman, burned in their lust for one another, men with men committing what is shameful, and receiving in themselves the penalty of their error which was due.

28 And even as they did not like to retain God in their knowledge, God gave them over to a debased mind, to do those things which are not fitting; 29 being filled with all unrighteousness, sexual immorality, wickedness, covetousness, maliciousness; full of envy, murder, strife, deceit, evil-mindedness; they are whisperers, 30 backbiters, haters of God, violent, proud, boasters, inventors of evil things, disobedient to parents, 31 undiscerning, untrustworthy, unloving, unforgiving, unmerciful; 32 who, knowing the righteous judgment of God, that those who practice such things are deserving of death, not only do the same but also approve of those who practice them.  (Romans 1:18-32)
Condoning immorality will end in death and destruction.
The USA, despite its obvious military strength, will be conquered and taken over per Daniel 11:39 (see also USA in Prophecy: The Strongest Fortresses).
National repentance could delay that (cf. Daniel 4:27), but is not expected. Though individual repentance is still possible and advisable (Acts 17:30).
The USA and its Anglo-Saxon allies will not last to the end of this century (watch also Might the U.S.A. Be Gone by 2028?).
Some items of related interest may include:
Might the U.S.A. Be Gone by 2028? Could the USA be gone by the end of 2028 or earlier? There is a tradition attributed to the Hebrew prophet Elijah that humanity had 6,000 years to live before being replaced by God's Kingdom. There are scriptures, writings in the Talmud, early Christian teachings that support this. Also, even certain Hindu writings support it. Here is a link to a related video: Is the USA prophesied to be destroyed by 2028? In Spanish: Seran los Estados Unidos Destruidos en el 2028?
When Will the Great Tribulation Begin? 2022, 2023, or 2024? Can the Great Tribulation begin today? What happens before the Great Tribulation in the "beginning of sorrows"? What happens in the Great Tribulation and the Day of the Lord? Is this the time of the Gentiles? When is the earliest that the Great Tribulation can begin? What is the Day of the Lord? Who are the 144,000? Here is a version of the article in the Spanish language: ¿Puede la Gran Tribulación comenzar en el 2020 o 2021? ¿Es el Tiempo de los Gentiles? A related video is: Great Tribulation: 2026 or 2027? A shorter video is: Can the Great Tribulation start in 2022 or 2023? Here is a video in the Spanish language: Es El 2021 el año de La Gran Tribulación o el Grande Reseteo Financiero.
Is a Great Reset Coming? Klaus Schwab of the World Economic Forum has proposed a societal change that has been basically endorsed by the Vatican and many world leaders. Does the Bible prophesy a major reset? Here is a link to a related video: Will there be a "Great Reset"?
USA in Prophecy: The Strongest Fortresses Can you point to scriptures, like Daniel 11:39, that point to the USA in the 21st century? This article does. Two related sermon are available: Identifying the USA and its Destruction in Prophecy and Do these 7 prophesies point to the end of the USA?
Who is the King of the West? Why is there no Final End-Time King of the West in Bible Prophecy? Is the United States the King of the West? Here is a version in the Spanish language: ¿Quién es el Rey del Occidente? ¿Por qué no hay un Rey del Occidente en la profecía del tiempo del fin? A related sermon is also available: The Bible, the USA, and the King of the West.
Abortion, the Bible, and a Woman's Right to Choose Do you know what the Bible teaches on this? Has the Roman Catholic Church allowed abortions? What about the real Church of God? Some may wish to view the YouTube videos: Abortion and Birth Control: History and Scriptures. Abortion, the Bible, and US Debt, American Infanticide, Euthanasia: Mercy killing or murder?, and Land of 'Free' Abortions and Debt.
Cross-dressing and other assaults against your children.  What should you do? Is there an agenda to turn your children and/or grandchildren away from biblical morality and towards practices promoted by homosexuals? What does the Bible teach about cross-dressing? What should parents do? If there is an agenda, what has been going on?  There are also three YouTube videos related to this, titled Transgender 'Woe to those who call evil good' and Cross dressing and Other Assaults Against Your Children and USA pushing gender confusion.
The Bible Condemns Homosexuality "Same-sex marriage" for "gays" and lesbians is becoming more acceptable to many. What does the Bible teach about homosexuality and the LGBTQ agenda?  Can homosexuals change? A related video sermon is titled: What Does the Bible Really Teach about Homosexuality? A short video is available titled: Gay Gene? Born That Way?
Is God Calling You? This booklet discusses topics including calling, election, and selection. If God is calling you, how will you respond? Here is are links to related sermons: Christian Election: Is God Calling YOU? and Predestination and Your Selection. A short animation is also available: Is God Calling You?
Christian Repentance Do you know what repentance is? Is it really necessary for salvation? Two related sermons about this are also available: Real Repentance and Real Christian Repentance.
Biden-Harris: Prophecies and Destruction Can the USA survive two full presidential terms? In what ways are Joe Biden and Kamala Harris apocalyptic? This book has hundreds of prophecies and scriptures to provide details. A Kindle version is also available and you do not need an actual Kindle device to read it. Why? Amazon will allow you to download it to almost any device: Please click HERE to download one of Amazon s Free Reader Apps. After you go to your free Kindle reader app (or if you already have one or a Kindle), you can go to: Biden-Harris: Prophecies and Destruction (Kindle) to get the book in seconds.