The UK, Australia and US are natural allies, and our new partnership will become increasingly vital for defending our interests around the world and protecting our people back at home.

?? ?? ??#AUKUS pic.twitter.com/7aV8PEKHlU

— UK Prime Minister (@10DowningStreet) September 15, 2021
The UK, Australia, and USA, along with Canada and New Zealand have long been part of what is called the Five Eyes alliance. An espionage and military club that Europe has wanted in, but thus far, has been kept out of.
A couple of week ago, three of those Anglo-American nations announced another military alliance together:
Biden announces Indo-Pacific alliance with UK, Australia

September 15, 2021

President Joe Biden announced Wednesday that the United States is forming a new Indo-Pacific security alliance with Britain and Australia that will allow for greater sharing of defense capabilities — including helping equip Australia with nuclear-powered submarines. It's a move that could deepen a growing chasm in U.S.-China relations.

Biden made the announcement alongside British Prime Minister Boris Johnson and Australian Prime Minister Scott Morrison, who joined him by video to unveil the new alliance, which will be called AUKUS (pronounced AWK-us). The three announced they would quickly turn their attention to developing nuclear-powered submarines for Australia.

"We all recognize the imperative of ensuring peace and stability in the Indo-Pacific over the long term," said Biden, who said the new alliance reflects a broader trend of key European partners playing a role in the Indo-Pacific. "We need to be able to address both the current strategic environment in the region and how it may evolve."

Top French officials made clear they were unhappy with the deal, which undercuts the DCNS deal. https://apnews.com/article/joe-biden-business-china-australia-united-states-1b2e597918bc1c8dd1aab26ab32c9621
So, the UK, USA, and Australia are working to be even closer militarily and that upset the Europeans from France.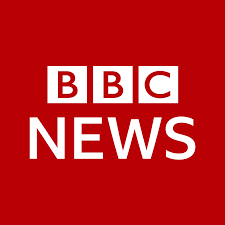 1 October 2021

What is Aukus? It's a security pact between Australia, the US and UK. It allows for greater sharing of intelligence, but crucially it gives Australia secret technology to build nuclear-powered submarines, though not equipped with nuclear weapons https://www.bbc.com/news/business-58757749
The French and other Europeans are not pleased with this.
US President Joe Biden has caused a stir in the European Union as European Commission President Ursula von der Leyen launched an attack at the EU. While speaking on CNN she demanded an explanation for why the US, UK and Australia had agreed on a deal without informing the European Union. … Ms Von der Leyen insisted there would not be a return to "business as usual" with the US until the European Union got an explanation for the US' actions. 09/21/21 https://www.express.co.uk/news/world/1494169/Ursula-von-der-Leyen-US-Joe-Biden-France-news-latest-EU-update-vn
Some sources think that AUKUS was logical, that the Europeans are essentially useless allies, and that they should defend themselves. Mike Shedlock posted the following:
Why Is Germany – The 4th Largest Economy In The World – Defended By US Military?

October 2, 2021

Let's discuss Germany, NATO, defense spending, the EU, and a return to historical allies highlighted by Aukus. …

Excellent video podcast by George Friedman on Aukus, NATO, the EU, and America's New Strategy. ,,, Select quotes:

When we look at the allies we can count on, they were not the French. They were the British and the Australians. The French weren't there. …
Germany is the fourth largest country in the world. They should not have to be defended by the United States. They can defend themselves. …
There is no common European foreign policy. So we are looking for a new relationship.
This [Aukus] is the one that existed since World War II. So naturally they [Australia] bought American submarines instead of French submarines. Life goes on.

Right or wrong, Germany is more than willing to make natural gas deals with Russia and telecommunication deals with China.

Why should the US be defending Germany and the EU in this setup? https://www.zerohedge.com/geopolitical/why-germany-4th-largest-economy-world-defended-us-military
Yes, it is true that the USA, Australia, and the United Kingdom have remained close military allies for many decades.
But, people should also be careful what you wish for.
Telling Europe to become more militaristic will mean that IT, not the USA, will dictate its military policies.
Furthermore, in Isaiah 10:5-12, the Bible teaches that God will use a power in Europe, prophetically called "Assyria," that does not think it wants to destroy the USA and its allies, but will actually do so.
Understand that Europe is not pleased with AUKUS. And it is not just the French. CNBC reported: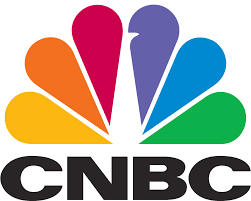 October 1, 2021

The European Union needs to bolster its defense and security policies as the United States steps back from the region, according to the former vice chancellor of Germany.

The EU has been on a soul-searching exercise since the withdrawal of U.S. and allied troops from Afghanistan in August. Shortly thereafter, Australia cancelled a submarine deal with France in September and announced a partnership with the United States instead. French and EU officials described this agreement as a "stab in the back."

Tensions between Europe and the U.S. have prompted calls within the EU for a stronger defense policy, one that is less reliant on the United States.

"Europe has to learn to think strategically," Sigmar Gabriel, a former German vice chancellor and foreign affairs minister, told CNBC on Thursday. "We didn't need to do that in the past as this job had been done by the Brits, a bit by the French but especially by the Americans. That is what we now need to learn to do by ourselves." https://www.cnbc.com/2021/10/01/europe-needs-to-start-thinking-more-like-the-us-on-security-former-german-vice-chancellor-says.html
The political will for Europe to take charge of its military security is rising.
Notice also: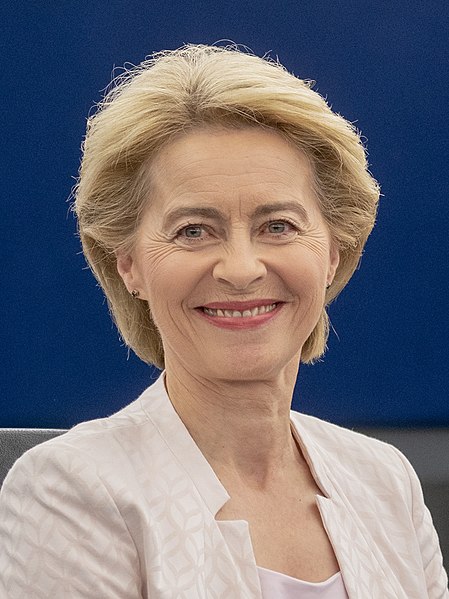 Ursula von der Leyen
EU President Calls on Member Countries to Develop Defense Capabilities Without US

September 15, 2021

The European Union's chief executive called on member nations to develop its defense capabilities without U.S. support, …

European Commission President Ursula von der Leyen's …

"Europe can and clearly should be able and willing to do more on its own," von der Leyen said during her annual state of the union speech before the European Parliament in Strasbourg.

"What has held us back until now is not just shortfalls of capacity, it is a lack of political will," said von der Leyen, a former German defense minister whose country is among the most hesitant EU member countries to send troops into combat around the world.

She called on the EU to create a "defense union," a development that would complement the bloc's traditional soft power approach. https://www.voanews.com/europe/eu-president-calls-member-countries-develop-defense-capabilities-without-us
GermanForeignPolicy.com reported:
The German Council on Foreign Relations (DGAP) submitted concrete proposals for Germany's and the EU's alignment in view of the upcoming global power struggles. … The group of experts takes up demands that have been repeatedly raised since some time, including the creation of a sort of national security council and the establishment of a European intervention force, a "European Joint Force."  …

The strategy paper pays special attention to the field of technology, which has growing significance for the global power struggle. … "digital technology … also plays an important role within the security authorities and the military." 09/28/21 https://www.german-foreign-policy.com/en/news/detail/8720/
Technology, as I have published for well over a decade will be a factor in Europe's future military.
The Bible shows that Europe will get a "great army" (Daniel 11:25). It will fight:
40 … like a whirlwind, with chariots, horsemen, and with many ships; and he shall enter the countries, overwhelm … (Daniel 11:40)
A military that will be successful according to Revelation 13:3-4.
Steps are now being taken.
The political will to do this is growing in Europe.
This will not end well for the USA (Daniel 11:39) or its British-descended allies (Isaiah 17:3; Daniel 8:24-25).
While national repentance could postpone this, it is not going to happen.
Notice the following prophetic scriptures, mentioning Samaria, which is the USA, and Ephraim which is the British-descended nations of Australia, Canada, New Zealand, and the United Kingdom:
16 Samaria is held guilty, for she has rebelled against her God. They shall fall by the sword, Their infants shall be dashed in pieces, and their women with child ripped open. (Hosea 13:16)
3 I taught Ephraim to walk…5…But the Assyrian shall be his king, Because they refused to repent. 6 And the sword shall slash in his cities, Devour his districts, And consume them, Because of their own counsels. 7 My people are bent on backsliding from Me. Though they call to the Most High, None at all exalt Him. (Hosea 11:3a, 5b-7)
Notice that lack of repentance is listed as a reason that the King of Assyria (the final King of the North) will become Ephraim's king. Furthermore, it it should be pointed out that the Assyrian king is also prophesied to eliminate the USA per Isaiah 10:5-12.
But YOU can take steps.
While national repentance is not about to happen, personal repentance is possible.
AUKUS will NOT protect the USA, Australia, or the United Kingdom from what is coming–and that destruction could be before 2028 (see also Might the U.S.A. Be Gone by 2028? What About the UK, Australia, Canada, and New Zealand?).
UPDATE 10/03/21: We just uploaded the following related video:
In September 2021, US President Joe Biden, UK Prime Minister Boris Johnson, and Australian Prime Minister Scott Morrison announced a new military partnership called AUKUS. This announcement upset the French and the European Union, which is not part of it. Could AUKUS be another spark for the Europeans to develop their own joint military? What have European Commission President Ursula von der Leyen and former German Vice Chancellor Sigmar Gabriel called for? Could having the Europeans increase their military capacity and technology and be dangerous? Is the European King of the North, also called the King of Assyria, prophesied to destroy the USA (Daniel 11:39) and its British-descended allies? What could stop that? Is national or personal repentance possible? Do the nations need Jesus or military alliances?
Here is a link to our video: AUKUS sparking European military.
Some items of possibly related interest may include:
Is God Calling You? This booklet discusses topics including calling, election, and selection. If God is calling you, how will you respond? Here is are links to related sermons: Christian Election: Is God Calling YOU? and Predestination and Your Selection. A short animation is also available: Is God Calling You?
Christian Repentance Do you know what repentance is? Is it really necessary for salvation? Two related sermons about this are also available: Real Repentance and Real Christian Repentance.Anglo – America in Prophecy & the Lost Tribes of Israel Are the Americans, Canadians, English, Scottish, Welsh, Australians, Anglo-Saxon (non-Dutch) Southern Africans, and New Zealanders descendants of Joseph? Where are the lost ten-tribes of Israel? Who are the lost tribes of Israel? What will happen to Jerusalem and the Jews in Israel? Will God punish the U.S.A., Canada, United Kingdom, and other Anglo-Saxon nations? Why might God allow them to be punished first? Here is a link to the Spanish version of this article: Anglo-América & las Tribus Perdidas de Israel. Information is also in the YouTube sermons titled Where are the Ten Lost Tribes? Why does it matter? and British are the Covenant People. A short YouTube of prophetic interest may be: Are Chinese threats against Australia for real?
Will the Anglo-Saxon-Celtic Nations be Divided and Have People Taken as Slaves? Will the lands of the United States, United Kingdom, Canada, Australia, and New Zealand be divided? What about Jerusalem? What does Bible prophecy teach? Are there non-biblical prophecies that support this idea? Who will divide those lands? Who will end up with the lands and the people? Here is a link to a video titled Will the USA and other Anglo-nations be Divided and Their People Made Slaves? Here is a related item in the Spanish language ¿Serán divididas las naciones anglosajonas?
British are the Covenant People What do 'British' and 'Britain' mean in Hebrew? Are the descendants of the Anglo-Saxons people of the covenant? Does the British royal family connect to the throne of David? What does the Bible teach? What does history show us? Is there any DNA evidence related to British-Israelism? When did Christianity make it to the British Isles? Could Jeremiah have made it to the British Isles? What type of Christians made it to the British Isles? Did the last King of England believe in British Israelism?
Canada in Prophecy: What Does Bible Prophecy, Catholic Prophecy, and other Predictions Suggest About the Future of Canada? There are prophecies that suggest involvement with Canada. And many are not positive about its future. A sermon of related interest is also available: Canada in Prophecy.
Australia and New Zealand in Prophecy Do biblical prophecies help explain the wealth blessings for Australia and New Zealand? Might cursings from disobedience come in the 21st century? Here is a link to a related sermon: Australia and New Zealand: Origins and Prophecy.
USA in Prophecy: The Strongest Fortresses Can you point to scriptures, like Daniel 11:39, that point to the USA in the 21st century? This article does. Two related sermon are available: Identifying the USA and its Destruction in Prophecy and Do these 7 prophesies point to the end of the USA?
Who is the King of the West? Why is there no Final End-Time King of the West in Bible Prophecy? Is the United States the King of the West? Here is a version in the Spanish language: ¿Quién es el Rey del Occidente? ¿Por qué no hay un Rey del Occidente en la profecía del tiempo del fin? A related sermon is also available: The Bible, the USA, and the King of the West.
Who is the King of the North? Is there one? Do biblical and Roman Catholic prophecies for the Great Monarch point to the same leader? Should he be followed? Who will be the King of the North discussed in Daniel 11? Is a nuclear attack prophesied to happen to the English-speaking peoples of the United States, Great Britain, Canada, Australia, and New Zealand? When do the 1335 days, 1290 days, and 1260 days (the time, times, and half a time) of Daniel 12 begin? When does the Bible show that economic collapse will affect the United States? In the Spanish language check out ¿Quién es el Rey del Norte? Here are links to two related videos: The King of the North is Alive: What to Look Out For and The Future King of the North.
The Great Monarch: Biblical and Catholic Prophecies Is the 'Great Monarch' of Catholic prophecies endorsed or condemned by the Bible? Two sermons of related interest are also available: Great Monarch: Messiah or False Christ? and Great Monarch in 50+ Beast Prophecies.
Europa, the Beast, and Revelation Where did Europe get its name? What might Europe have to do with the Book of Revelation? What about "the Beast"? Is an emerging European power "the daughter of Babylon"? What is ahead for Europe? Here is a link to a video titled: Can You Prove that the Beast to Come is European?
European Technology and the Beast of Revelation Will the coming European Beast power would use and develop technology that will result in the taking over of the USA and its Anglo-Saxon allies? Is this possible? What does the Bible teach? Here is a related YouTube video: Military Technology and the Beast of Revelation.
Does God Have a 6,000 Year Plan? What Year Does the 6,000 Years End? Was a 6000 year time allowed for humans to rule followed by a literal thousand year reign of Christ on Earth taught by the early Christians? Does God have 7,000 year plan? What year may the six thousand years of human rule end? When will Jesus return? 2029 or or 2031 or 20xx? There is also a video titled 6000 Years: When will God's Kingdom Come? Here is a link to the article in Spanish: ¿Tiene Dios un plan de 6,000 años?
Might the U.S.A. Be Gone by 2028? Could the USA be gone by the end of 2028 or earlier? There is a tradition attributed to the Hebrew prophet Elijah that humanity had 6,000 years to live before being replaced by God's Kingdom. There are scriptures, writings in the Talmud, early Christian teachings that support this. Also, even certain Hindu writings support it. Here is a link to a related video: Is the USA prophesied to be destroyed by 2028? In Spanish: Seran los Estados Unidos Destruidos en el 2028?
The Great Tribulation: What Happens First? What events have happened? What are some events that are now happening? And what events need to happen for the Great Tribulation to start? Here is a link to a related sermon video: Counting Down to the Great Tribulation. Here is a video in the Spanish language: Contando los eventos y el inicio de la Gran Tribulación.
When Will the Great Tribulation Begin? 2021, 2022, or 2023? Can the Great Tribulation begin today? What happens before the Great Tribulation in the "beginning of sorrows"? What happens in the Great Tribulation and the Day of the Lord? Is this the time of the Gentiles? When is the earliest that the Great Tribulation can begin? What is the Day of the Lord? Who are the 144,000? Here is a version of the article in the Spanish language: ¿Puede la Gran Tribulación comenzar en el 2020 o 2021? ¿Es el Tiempo de los Gentiles? A related video is: Great Tribulation: 2026 or 2027? Here is a video in the Spanish language: Es El 2021 el año de La Gran Tribulación o el Grande Reseteo Financiero.