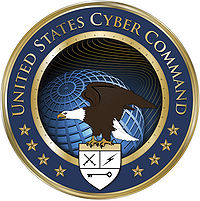 China has admitted that it is preparing for cyberwarfare and plans to conduct drills in June 2013 to test aspects of it:
China's state news agency says the Chinese army will conduct an exercise next month to test new types of combat forces, including units using digital technology.

Xinhua reported Wednesday the drill marks the first time China's military will focus on digitalized combat forces to be used in "informationalized war."

The announcement of the digitalized combat forces comes as U.S. President Barack Obama is expected to talk about cybersecurity next week with Chinese President Xi Jinping, amid fresh reports of cyber attacks on critical American defense systems.

U.S. officials have not commented on the latest reports, but White House spokesman Jay Carney says he is certain cybersecurity will be discussed when President Obama meets with President Xi in California.  Carney calls the issue a "key concern" for the administration that U.S. officials raise at every level in meetings with Chinese counterparts.

Monday, The Washington Post newspaper published parts of a confidential defense report accusing Chinese cyberspies of compromising some of the most sensitive and advanced U.S. weapons systems.

Classified sections of the report outlined more than two-dozen breaches of missile defense and other weapons systems by Chinese hackers, including many that had not been previously reported.

China firmly denies involvement in the hacking attempts.  It has also returned the accusation, saying U.S.-based hackers have attacked several Chinese military websites. http://www.voanews.com/content/china-announces-digitalized-combat-forces/1670340.html
China is believed to be engaging in multiple forms of "cyber warfare" and now it basically admits it is preparing for a future, at least partially, cyberwar.
Of course, as the logo at the beginning of this post shows, the USA has its own plans (not all of which I believe are purely defensive).
While major war between the USA and China is not specifically prophesied in the Bible (though China may, at least somewhat, support the final King of the North Beast power, for a time against the USA and its interests–see the video Is China THE Threat to the United States of America?), this internet tension is showing the USA that China truly is not interested in being a friend (of course the USA has taken steps to show that it is also not China's friend).
Actually, I believe that part of the reason that the USA will be able to be taken over by a European power is that it will conclude that China and others are a much bigger risk than Europe, and hence will shift more and more of its defense strategy towards dealing with China and others. Instead of considering Europe a threat, the USA will embrace it and rely on it for part of its military defense. The USA has already taken several steps along this line and this planned cyber-drill by China will only tend to increase the USA's focus to China and away from Europe.
Overlooking Europe and the real threat from there (Isaiah 10:5-11) will be something that the militarily strong and wealthy USA will later regret (Daniel 11:39; 8:24).
Some articles with more related details include the following:
China, Its Biblical Past and Future, Part 1: Genesis and Chinese Characters Where did the Chinese people come from? This article provides information showing that the Chinese peoples must have known about various accounts in the Book of Genesis up until their dispersion after the Tower of Babel.
China, Its Biblical Past and Future, Part 2: The Sabbath and Some of God's Witness in China When did Christianity first come to China? And is there early evidence that they observed the seventh day sabbath?
Is China THE Threat to the United States of America? China is the world's most populace nation. China has the world's largest standing military. China is a major economic power and it holds a lot of U.S. debt. China also has problems with corruption, pollution, and its hukou registration system. Will China face civil unrest? Is China prophesied to be wealthy in the end times? Will China takeover the U.S.A. or will it be another power? What does Bible prophecy reveal?
Asia in Prophecy What is Ahead for Asia? Who are the "Kings of the East"? What will happen to nearly all the Chinese, Russians, Indians, and others of Asia? China in prophecy, where? Who has the 200,000,000 man army related to Armageddon?
Who is the King of the North? Is there one? Do biblical and Roman Catholic prophecies for the Great Monarch point to the same leader? Should he be followed? Who will be the King of the North discussed in Daniel 11? Is a nuclear attack prophesied to happen to the English-speaking peoples of the United States, Great Britain, Canada, Australia, and New Zealand? When do the 1335 days, 1290 days, and 1260 days (the time, times, and half a time) of Daniel 12 begin? When does the Bible show that economic collapse will affect the United States? Here is a link to a video titled: Can You Prove that the Beast to Come is European?
Anglo – America in Prophecy & the Lost Tribes of Israel Are the Americans, Canadians, English, Scottish, Welsh, Australians, Anglo (non-Dutch) Southern Africans, and New Zealanders descendants of Joseph? Where are the lost ten-tribes of Israel? Who are the lost tribes of Israel? What will happen to Jerusalem and the Jews in Israel? Will God punish the U.S.A., Canada, United Kingdom, and other Anglo nations? Why might God allow them to be punished first?
Will the Anglo-Nations be Divided and Have People Taken as Slaves? Will the lands of the United States, United Kingdom, Canada, Australia, and New Zealand be divided? What about Jerusalem? What does Bible prophecy teach? Are there non-biblical prophecies that support this idea? Who will divide those lands? Who will end up with the lands and the people?
Barack Obama, Prophecy, and the Destruction of the United States-Second Edition for Second Obama Term This is a 160 page book for people truly interested in prophecies related to Barack Obama and the United States, including learning about many that have already been fulfilled (which the book documents in detail) and those that will be fulfilled in the future. It also has a chapter about a Republican choice. This book is available to order at www.barackobamaprophecy.com. The physical book can also be purchased at Amazon from the following link: Barack Obama, Prophecy, and the Destruction of the United States: Is Barack Obama Fulfilling Biblical, Islamic, Catholic, Kenyan, and other America-Related Prophecies? What About Republican Leaders? Second Edition for Second Obama Term.
Barack Obama, Prophecy, and the Destruction of the United States-Second Term-Amazon Kindle edition. This electronic version is available for only US$2.99. And you do not need an actual Kindle device to read it. Why? Amazon will allow you to download it to almost any device: Please click HERE to download one of Amazon s Free Reader Apps. After you go to for your free Kindle reader and then go to Barack Obama, Prophecy, and the Destruction of the United States-Second Term-Amazon Kindle edition.