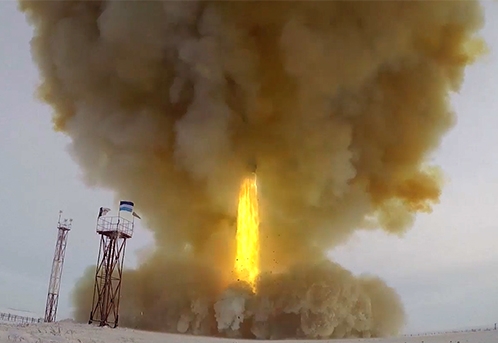 Avangard hypersonic glide test (Mil.ru)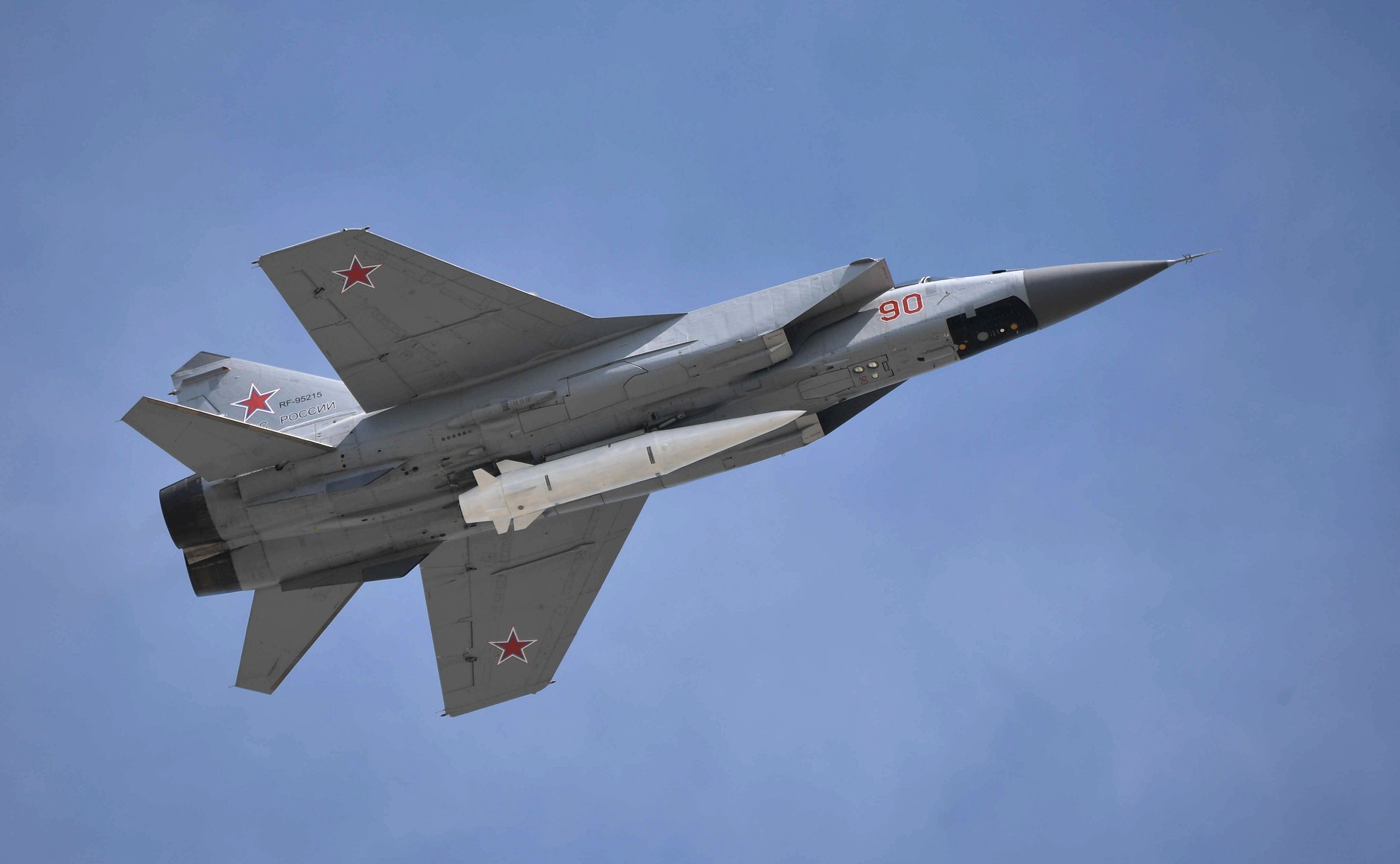 White Kinzhal hypersonic missile (Kremlin.ru)

Russia's Vladimir Putin is telling the world out that his nation is a technologically advanced military power:
Putin says Russia is leading world in hypersonic weapons

December 24, 2019

MOSCOW (AP) — President Vladimir Putin said Tuesday that Russia is the only country in the world that has hypersonic weapons.

Speaking at a meeting with top military brass, Putin said that for the first time in history Russia has an edge in designing a new class of weapons unlike in the past when it was catching up with the United States.

He said that the first unit equipped with the Avangard hypersonic glide vehicle is set to go on duty this month, while that the air-launched Kinzhal hypersonic missiles already have entered service. …

Putin said then that the Avangard has an intercontinental range and can fly in the atmosphere at a speed 20 times the speed of sound. He noted that the weapon's ability to change both its course and its altitude en route to a target makes it immune to interception by the the enemy.

Speaking Tuesday, he described the Avangard as a "weapon of the future, capable of penetrating both existing and prospective missile defense systems."

The Kinzhal, which is carried by MiG-31 fighter jets, entered service with the Russian air force last year. Putin has said that the missile flies 10 times faster than the speed of sound, has a range of more than 2,000 kilometers (1,250 miles) and can carry a nuclear or a conventional warhead. The military said it's capable of hitting both land targets and navy ships. https://apnews.com/d4e05956217d895594bcef491083e950
The Russian President is clearly sending a message.
Part of which, seems to be that the USA cannot defend Europe and that the USA should not have withdrew from the intermediate nuclear missile treaty (see Donald Trump to cancel intermediate-range nuclear treaty–Russia issues warning and 'Europeans aghast as end to INF treaty looms').
Before going further, perhaps it should be noted that Russia is sending another message as well: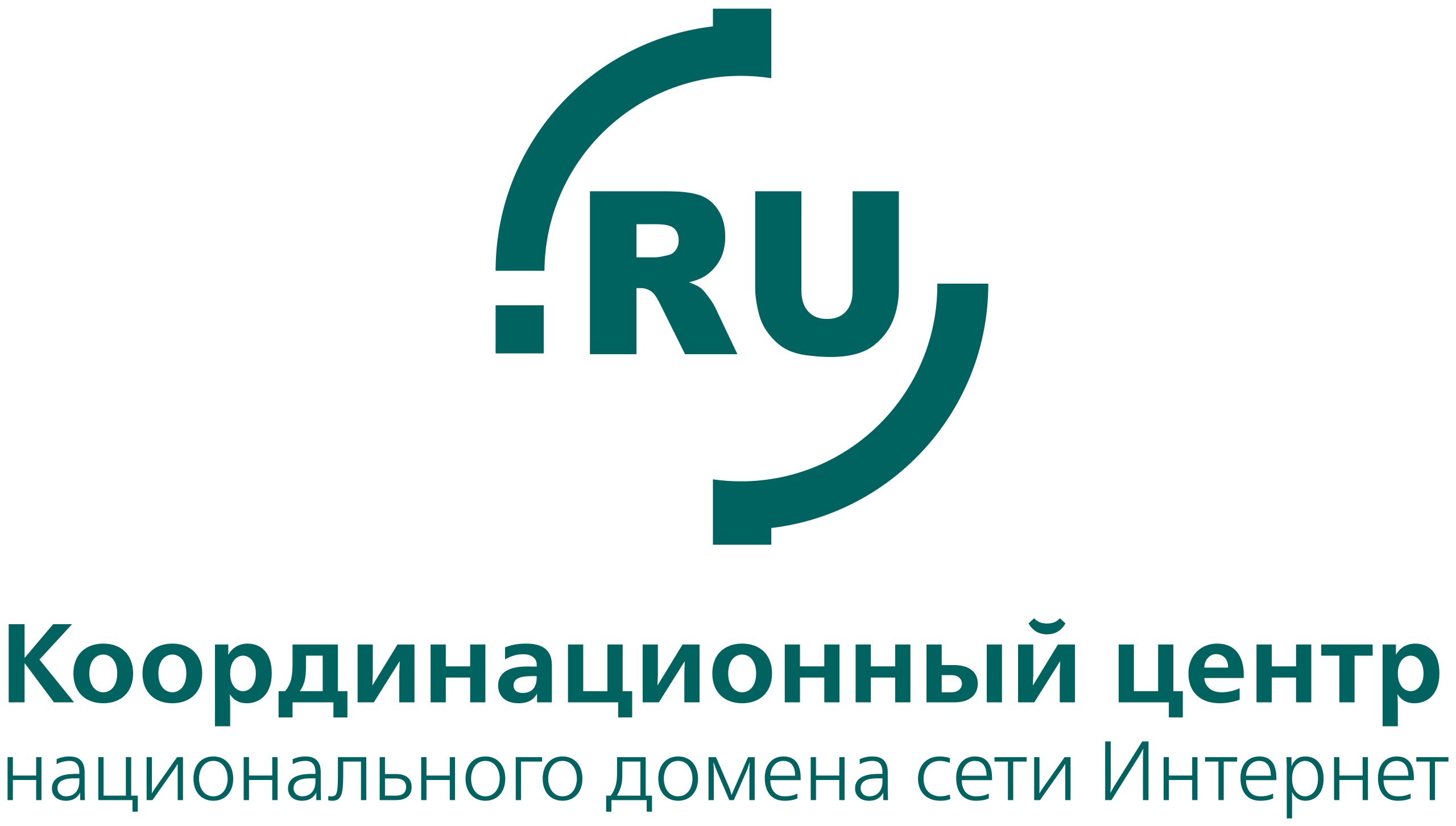 (Wikipedia via CCTLD RU)
24 December 2019

Russia has successfully tested Runet, a country-wide alternative to the global internet, its government has announced.

Details of what the test involved were vague but, according to the Ministry of Communications, ordinary users did not notice any changes.

The results will now be presented to President Putin. …

Local news agencies, including Pravda, reported the deputy head of the Ministry of Communications saying tests of Runet had gone as planned.

"The results of the exercises showed that, in general, both the authorities and telecoms operators are ready to effectively respond to emerging risks and threats, to ensure the stable functioning of both the internet and unified telecommunication network in the Russian Federation," said Alexey Sokolov.

The state-owned Tass news agency reported the tests had assessed the vulnerability of internet-of-things devices, and also involved an exercise to test Runet's ability to stand up to "external negative influences".

Russia is seeking to develop more bespoke net services for its citizens. It has announced plans to create its own Wikipedia and has passed a bill that bans the sale of smartphones that do not have Russian software pre-installed. https://www.bbc.com/news/technology-50902496
As far as Wikipedia goes, it is sad that it is so biased against truth. Decades ago, I used to originate and edit articles for Wikipedia and have seen how facts that disagree with it 'point of view' (which it falsely claims it does not have) get removed.
Anyway, Russia has been concerned about USA control of the internet and is showing that it can function without the USA. By the way, millions in Ukraine, Belarus, Kazakhstan, and others outside the nation of Russia also use Runet.
Europe wants to be able to control the internet as well and may well get some advice from Russia on that.
Furthermore, eventually, I expect that Russia will make a military deal with the Europeans.
Back in 1962, notice something that the old Radio Church of God published:
Modern Europe is counseling and making treaties and alliances and agreements to conquer this earth! … Germany, those living in Germany, even the German government, may not yet know that they are going to join in a treaty with the Russians to destroy the United States and bring it to its knees-it is not in his "heart" to think so, but on the other hand it IS in his "heart" to destroy-the very characteristic of the Assyrian, the modern German, is a harsh, cruel, iron, dedication to militarism and destruction! … MAN'S ONLY HOPE LIES IN TURNING TO HIS CREATOR GOD! "At what instant I shall speak concerning a nation, and concerning a kingdom. to pluck up, and to pull down, and to destroy it; If that nation, against whom I have pronounced, TURN FROM THEIR EVIL, I will repent of the evil that I thought to do unto them… Behold, I frame evil against YOU, and devise a device against YOU: return ye now EVERY ONE from his evil way and make your ways and your doings good!" (Jer. 18:7, 8, 11). The case of America and Great Britain is hopeless! The case of America and Great Britain is hopeless! (Hill DJ, God's Destiny for Germany. Plain Truth, March 1962, pp. 28-29)

The German people are now asking themselves: "Can we rely on the Americans and British?" … These questions lead to rhe logical conclusion that maybe the only people the Germans can rely on themselves. They are now thinking: "Perhaps we can strike a better bargain with the Russians ourselves." …

Once a German-dominated Europe is fully established, Germany will be ready to negotiate and bargain with Russia- and behind the backs of the Western Allies if necessary. …

When will a Russo-German deal be made? Here is a quotation from a circular letter issued in September, 1950 by the Nazi Geo-political Center in Madrid: "However long we may continue to milk the Americans of millions of dollars, there must come the inevitable moment when we shall have to make it crystal clear to them that we are not willing to join the fight against Russia for American interests … (Germany Plots with the Kremlin by T H. Terens, p. 15). …

Most Americans and Britons are not aware of what Germany and Europe are planning against them. This is partly due to the cunning of German. politics. …

World events are moving swiftly toward the climax when Great Britain and the United. States will be attacked, conquered and DESTROYED! (Boraker R. Are the Germans Secretly Dealing with Moscow? Plain Truth, May 1962)
How will this end for the USA?
Not well.
Consider that although Russia sold Alaska to the United States in the 1800s, there have been reports that it wants it back.
Apparently, even Stalin may have wanted to regain it according to the following story:
Atlanta Journal Constitution – Aug 7, 2010 excerpt…

Nearly 60 years ago, Alexander Vitebsky was a young Soviet officer stationed in Siberia, part of a massive force assembled to try to fulfill Joseph Stalin's dream of invading Alaska.

"It was very secretive," said Vitebsky, who, for decades afterward, also carried a secret — he dreamed of coming to America. "We didn't buy what we were told about America." (http://www.ajc.com/news/atlanta/atlantas-public-housing-is-587310.html)
Furthermore, notice:
Offshoot of Russian Orthodox Church Thrives in Alaska August 5, 2017

Alaska is the biggest – yet one of the least populated American states. There are just over 741,000 people living there – oil industry workers, adventurers from all over the U.S., Native Alaskans, immigrants. Within this complex cultural mosaic there is a group known as Russian Old believers. Nearly 50 years ago, they established a village called Nikolaevsk on Alaska's Kenai peninsula. https://www.voanews.com/a/offshoot-russian-orthodox-church-thrives-in-alaska/3973089.html
A while back, a Russian Professor forecasted that Russia would end up with Alaska:
MOSCOW — For a decade, Russian academic Igor Panarin has been predicting the U.S. will fall apart…Prof. Panarin, 50 years old, is not a fringe figure. A former KGB analyst, he is dean of the Russian Foreign Ministry's academy for future diplomats…

When the going gets tough, he says, wealthier states will withhold funds from the federal government and effectively secede from the union. Social unrest up to and including a civil war will follow. The U.S. will then split along ethnic lines, and foreign powers will move in…

"It would be reasonable for Russia to lay claim to Alaska; it was part of the Russian Empire for a long time." A framed satellite image of the Bering Strait that separates Alaska from Russia like a thread hangs from his office wall. "It's not there for no reason," he says with a sly grin.

(Osborn A. As if Things Weren't Bad Enough, Russian Professor Predicts End of U.S. Wall Street Journal, Dec 29, 2008 http://online.wsj.com/article/SB123051100709638419.html).
It is certainly possible that if Russia makes a deal with the rising European Beast power that it may end up with Alaska.
Notice the following Bible prophecy:
39 Thus he shall act against the strongest fortresses with a foreign god, which he shall acknowledge, and advance its glory; and he shall cause them to rule over many, and divide the land for gain (Daniel 11:39).
The "he" is the European King of the North (cf. Daniel 11:40). The "strongest fortresses" in the 21st century currently belong to the USA (see also USA in Prophecy: The Strongest Fortresses). Since Bible prophecy points to Anglo-American lands being divided in various scriptures (for more than Daniel 11:39, see Will the Anglo-Nations be Divided?), Russia may well end up with some or all of Alaska and maybe even parts of Canada.
For more on prophecies involving Russia, including positive ones, see Russia and Ukraine: Their Origins and Prophesied Future.
US President Trump has given the Europeans and Russians more impetus to speak to each other on military matters where they oppose the USA.
We put together the following video regarding Donald Trump, Russia, and Europe:

12:47

A recent headline was "Is Trump Pushing Germany to Russia?" There have been comments by German and Russian leaders that they have aligned interests that Donald Trump opposes and need to take financial, military, and other steps to assist Europe. Russia and the EU (European Union) still support the Iran nuclear deal, Paris Climate accords, and the World Trade Organization, despite Donald Trump's actions against them. Have there been comments to replace the USA's SWIFT system by the Russians and Germans? What is Russia's MIR payment system? What about talks for the EU to have trade and other arrangements with the EAEU (Eurasian Economic Union)? Did the old Radio Church of God foretell of the development of a Russian and German plan to eliminate the USA? Has Russia indicated that it wants Alaska back? Is the giving of USA territories to Russia by a coming European leader consistent with a prophecy in the Book of Daniel?

Here is a link to our video: Is Donald Trump pushing Europe to Russia?
The USA is pushing Europe (including Germany) away from itself and towards Russia.
Russia has also been taking military steps, as Vladimir Putin mentioned. As far as some of Russia's modern weapons go, a little while back the Continuing Church of God put together the following video on our Bible News Prophecy YouTube channel:
In late October 2016, Russia revealed its RS-28 Sarmat thermonuclear-armed ballistic missile. It has been dubbed as 'Satan 2' by the North Atlantic Treaty Organization (NATO). It supposedly has the power to destroy an area the size of the State of Texas or the nation of France. Could it ever possibly be used to destroy either of those areas? What does the Bible say? What do Bible prophecies say about Europe, the USA, and Russia in the end times? Which power does the Bible teach will be made 'a desolation' by a Russian-led confederation? Could Satan 2 possibly be used? Dr. Thiel answers these questions and more.

Here is a link to our video: Will Russia's 'Satan 2' destroy Texas or France?
Now, unless the Russians give/sell one of the 'Satan 2' missiles to the Europeans–or otherwise support European efforts–I do not believe it will ever be used to destroy Texas.
Yet, despite temporary support of the EU by Russia, it is possible that something like this could be used one day to eliminate parts of Europe, such as France (see also The 'Lost Tribe' of Reuben: France in Prophecy?).
Russia has a lot of military power.
Europe knows that, but it is also becoming more distrustful of the USA.
What is Europe doing about any of this?
Europe is working to arm itself!
A few months back, the Continuing Church of God (CCOG) put out the following video on our Bible News Prophecy YouTube channel:

15:25

In November 2018, French President Macron called for a "true European army" because of China, Russia, and the USA. Some others in Europe have echoed that sentiment. On November 9, 2018, US President Donald Trump called that an insult, but the next day said that the USA wanted "a very strong Europe." Emmanuel Macron referred to Donald Trump as "my friend" and indicated a desire to strengthen Europe's military spending. In December 2017, 25 European nations agreed to be part of a military alliance called PESCO. Europe also has NATO and IEI. Will Europe end up with "a great army"? Has Donald Trump's announcement to withdraw from the 1987 Intermediate-Range Nuclear Forces Treaty gotten some to say that Europe must rebel against the USA? Is the idea of a United States of Europe and a European army a "paranoid fantasy" or a biblical reality? Will the USA regret Europe becoming a stronger military power? Will the USA be betrayed by "friends" such as its continental European allies? Does the Bible teach any or all of this? Are there connections to the Beast of Revelation or the King of the North of Daniel 11? Dr. Thiel addresses these matters in this video.
Here is a link to the sermonette video: PESCO and a Great European Army.
Contrary to the views of some, WWIII is not a massive attack by Russia against the USA.
World War III will be the defeat of the USA, UK, and Canada, by the European Beast power, likely with support from Russia.
Europe is feeling more and more like it has no choice but to push for its own strong military.
But, in time, Europe will itself worry about Russia (Jeremiah 50:41-43; Daniel 11:44-45).
Russia is a military power and will be a major one up until the return of Jesus.
Bible prophecy will be fulfilled.
World events continue to align with properly understood biblical prophecies.
Some items of possibly related interest may include:
Is Russia the King of the North? Some claim it is. But what does the Bible teach? Here is a link to a video, also titled Is Russia the King of the North?
Russia and Ukraine: Their Origins and Prophesied Future Russia in prophecy. Where do the Russians come from? What about those in the Ukraine? What is prophesied for Russia and its allies? What will they do to the Europeans that supported the Beast in the end? There is also a video sermon available: Russia in the Bible and in Prophecy and a video sermonette available: Ukraine in Prophecy?
The 'Lost Tribe' of Reuben: France in Prophecy? What is the origin of this in France? What is prophesied to happen to them? A two-part sermon related to history and prophecy is available online: The 'Lost Tribe' of Reuben and France and Prophecy.
Europa, the Beast, and Revelation Where did Europe get its name? What might Europe have to do with the Book of Revelation? What about "the Beast"? Is an emerging European power "the daughter of Babylon"? What is ahead for Europe? Here is a link to a video titled: Can You Prove that the Beast to Come is European?
European Technology and the Beast of Revelation Will the coming European Beast power would use and develop technology that will result in the taking over of the USA and its Anglo-Saxon allies? Is this possible? What does the Bible teach? Here is a related YouTube video: Military Technology and the Beast of Revelation.
Who is the King of the North? Is there one? Do biblical and Roman Catholic prophecies for the Great Monarch point to the same leader? Should he be followed? Who will be the King of the North discussed in Daniel 11? Is a nuclear attack prophesied to happen to the English-speaking peoples of the United States, Great Britain, Canada, Australia, and New Zealand? When do the 1335 days, 1290 days, and 1260 days (the time, times, and half a time) of Daniel 12 begin? When does the Bible show that economic collapse will affect the United States? Here is a link to a video titled: The Future King of the North.
Can You Prove that the Beast to Come is European? The Book of Revelation tells of a beast power that will rise up. Some think that this must be Russia or could be Islamic, while others say that this power is European. The Book of Daniel tells of the rise of an end time King of the North that some think must be referring to a Russian leader–but what does the Bible teach?
Does God Have a 6,000 Year Plan? What Year Does the 6,000 Years End? Was a 6000 year time allowed for humans to rule followed by a literal thousand year reign of Christ on Earth taught by the early Christians? Does God have 7,000 year plan? What year may the six thousand years of human rule end? When will Jesus return? 2027 or 20xx? There is also a video titled 6000 Years: When will God's Kingdom Come? Here is a link to the article in Spanish: ¿Tiene Dios un plan de 6,000 años?
When Will the Great Tribulation Begin? 2020, 2021, or 2022? Can the Great Tribulation begin today? What happens before the Great Tribulation in the "beginning of sorrows"? What happens in the Great Tribulation and the Day of the Lord? Is this the time of the Gentiles? When is the earliest that the Great Tribulation can begin? What is the Day of the Lord? Who are the 144,000? Here is a version of the article in the Spanish language: ¿Puede comenzar la Gran Tribulación en 2018 o 2019? ¿Es el Tiempo de los Gentiles? You can also see the English language sermon videos: The Great Tribulation from the Mount of Olives and Can the Great Tribulation begin before 2020? A shorter and newer video is: Could the Great Tribulation Begin in 2020?
The Times of the Gentiles Has there been more than one time of the Gentiles? Are we in it now or in the time of Anglo-America? What will the final time of the Gentiles be like? A related sermon is available and is titled: The Times of the Gentiles.
Armageddon Who is involved and when will this gathering happen? Here is also a video from Dr. Thiel, from Tel Megiddo in Israel: Armageddon. Other videos include: Armageddon Will it come on Trump's watch?, Iraq, Armageddon, & Prophecy, Freemasonry, Armageddon, and Rome, Is China paving roads to Armageddon?, and Jordan, Petra, and Armageddon.
The Eurasian Union, the Kings of the East, and Bible Prophecy Is there a Eurasian union that will be formed? Is one being formed right now? Are any leaders working on that in the 21st century? Does the Bible teach that there will be a Eurasian union? If some type of Eurasian union is formed, who might it benefit and who will it destroy? A related video would be Is The Eurasian Union Rising?
Anglo – America in Prophecy & the Lost Tribes of Israel Are the Americans, Canadians, English, Scottish, Welsh, Australians, Anglo-Saxon (non-Dutch) Southern Africans, and New Zealanders descendants of Joseph? Where are the lost ten-tribes of Israel? Who are the lost tribes of Israel? What will happen to Jerusalem and the Jews in Israel? Will God punish the U.S.A., Canada, United Kingdom, and other Anglo-Saxon nations? Why might God allow them to be punished first? Here is a link to the Spanish version of this article: Anglo-América & las Tribus Perdidas de Israel. Information is also in the YouTube sermons titled Where are the Ten Lost Tribes? Why does it matter? and British are the Covenant People. A short YouTube of prophetic interest may be: Are Chinese threats against Australia for real?
Will the Anglo-Saxon Nations be Divided and Have People Taken as Slaves? Will the lands of the United States, United Kingdom, Canada, Australia, and New Zealand be divided? What about Jerusalem? What does Bible prophecy teach? Are there non-biblical prophecies that support this idea? Who will divide those lands? Who will end up with the lands and the people? Here is a link to a video titled Will the USA and other Anglo-nations be Divided and Their People Made Slaves? Here is a related item in the Spanish language ¿Serán divididas las naciones anglosajonas?
British are the Covenant People What do 'British' and 'Britain' mean in Hebrew? Are the descendants of the Anglo-Saxons people of the covenant? Does the British royal family connect to the throne of David? What does the Bible teach? What does history show us? Is there any DNA evidence related to British-Israelism? When did Christianity make it to the British Isles? Could Jeremiah have made it to the British Isles? What type of Christians made it to the British Isles? Did the last King of England believe in British Israelism?
WTO/TTIP and the Babylonian Beast Will international trade agreements like WTO/TTIP/CETA lead to the fulfillment of end time prophecies concerning the Babylonian Beast power that the Book of Revelation warns against? What does the Bible teach? A related video would be WTO Trade Deal and the Rise of the European Beast Power.
Donald Trump in Prophecy Prophecy, Donald Trump? Are there prophecies that Donald Trump may fulfill? Are there any prophecies that he has already helped fulfill? Is a Donald Trump presidency proving to be apocalyptic? Two related videos are available: Donald: 'Trump of God' or Apocalyptic? and Donald Trump's Prophetic Presidency.
Trump Presidency Magic 8 Ball or Bible Prophecy? BBC reported that one might as well use a 'Magic Eight-Ball' to try to predict what will happen in the remaining time of Donald Trump's presidency. What is a 'Magic Eight-Ball'? Dr. Thiel not only explains that, but also briefly goes over 10 biblically-based warnings he wrote would happen if Donald Trump were elected that have already began to come to pass. He also goes over something he wrote back in 2008 that the Trump presidency is also helping lead to fulfillment. Should you trust Bible prophecy or not? Dr. Thiel says that Bible prophecy can be trusted, despite the view of skeptics and others that either overlook or despise the Bible. This is a video.
Donald Trump and America's Apocalypse This 188 page book is for people truly interested in prophecies related to Donald Trump and the United States, including learning about several that have already been fulfilled and those that will be fulfilled in the future. The physical book can be purchased at Amazon for $12.99 from the following link: Donald Trump and America's Apocalypse.
Donald Trump and America's Apocalypse-Kindle Edition This electronic version of the 188 page print edition is available for only US$3.99. And you do not need an actual Kindle device to read it. Why? Amazon will allow you to download it to almost any device: Please click HERE to download one of Amazon s Free Reader Apps. After you go to for your free Kindle reader and then go to Donald Trump and America's Apocalypse-Kindle Edition.
World War III: Steps in Progress Are there surprising actions going on now that are leading to WWIII? Might a nuclear attack be expected? Does the Bible promise protection to all or only some Christians? How can you be part of those that will be protected? A related video would be Is World War III About to Begin? Can You Escape?