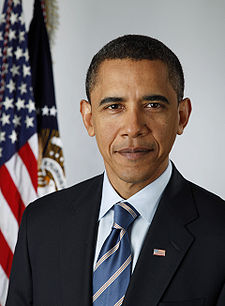 In today's commentary, LCG's Adam West had the following:
The

Russia Today

news agency

reports

a boom underway in the iron market! Business is prospering for the defense contracting industry as a whole. Iraq, Afghanistan and the more than 1,000 United States military bases worldwide provide a ready stream of business for these contractors. During a career-day expo held in Charlottesville, Virginia, one interviewee stated, "I am a pacifist, but sometimes war is necessary." Is war really necessary?

There is a staggering 100,000 defense contractors serving the U.S. war machine. Michael O'Brien, author of America's Failure in Iraq, stated, "When Dwight Eisenhower talked about the military-industrial complex in 1961, we're there now." In Eisenhower's address, given just three days before the end of his Presidential term, he stated:

"A vital element in keeping the peace is our military establishment. Our arms must be mighty, ready for instant action, so that no potential aggressor may be tempted to risk his own destruction…

"Until the latest of our world conflicts, the United States had no armaments industry. American makers of plowshares could, with time and as required, make swords as well. But now we can no longer risk emergency improvisation of national defense; we have been compelled to create a permanent armaments industry of vast proportions….

"This conjunction of an immense military establishment and a large arms industry is new in the American experience… We recognize the imperative need for this development. Yet we must not fail to comprehend its grave implications. Our toil, resources and livelihood are all involved; so is the very structure of our society.

"In the councils of government, we must guard against the acquisition of unwarranted influence…by the military-industrial complex. The potential for the disastrous rise of misplaced power exists and will persist…"

The power wielded by the military-industrial complex can be seen in a U.S. national debt that has spiraled out of control, fueled by the desire to protect national borders (with varying degrees of success or seriousness) and to wage protracted wars in Iraq and Afghanistan.

The Russia Today report also stated that, without the military-industrial complex, the unemployment rate in the U.S. would soar to 11.5 percent, leading them to conclude that—facing those odds—the military-industrial complex seems to be our best defense.

The Eternal God, however, has a different take on the matter. Scripture warns us: "There is a way that seems right to a man, but its end is the way of death" (Proverbs 16:25). Considering the grand success of the burgeoning military establishment, can anyone reasonably dispute the Bible's words on this matter?

The prophet Isaiah revealed: "Behold, the Lord's hand is not shortened, that it cannot save; nor His ear heavy, that it cannot hear. But your iniquities have separated you from your God… for your hands are defiled with blood…  no one calls for justice, nor does any plead for truth… their works are works of iniquity, and the act of violence is in their hands. Their feet run to evil, and they make haste to shed innocent blood… wasting and destruction are in their paths. The way of peace they have not known, and there is no justice in their ways; they have made themselves crooked paths; whoever takes that way shall not know peace" (Isaiah 59:1-8).

Jesus Christ showed plainly the attitude a Christian should have regarding military service and war. "But I say to you who hear: love your enemies, do good to those who hate you, bless those who curse you, and pray for those who spitefully use you. To him who strikes you on the one cheek, offer the other also" (Luke 6:27-29).  Read more
Yes, the USA's power and economy are highly based on its military sales and projection of its military power for war.
Interestingly, US President Obama has tried to tie the military in with a call of a prophet:
Arlington, VA (AP) — President Barack Obama says America's fallen heroes answered a call like that heard by the biblical prophet Isaiah.

In a Memorial Day ceremony at Arlington National Cemetery, Obama noted that when God asked who would go forth to do His work, Isaiah said: "Here I am. Send me."  http://www.wltx.com/news/national/article/138547/142/Obama-Cites-Biblical-Examples-at-Arlington-Cemetery
US President Obama has taken a different view of Isaiah than we in the Living Church of God have.
While all who have studied early Christian history recognize that the faithful would not participate in war, most who now profess Christ seem to have taken a different approach.
Some articles of possibly related interest may include:
Military Service and the Churches of God: Do Real Christians Participate in Carnal Warfare? Here are current and historical perspectives on a matter which show the beliefs of the true church on military participation. Is war proper for Christians?
The History of Early Christianity Are you aware that what most people believe is not what truly happened to the true Christian church? Do you know where the early church was based? Do you know what were the doctrines of the early church? Is your faith really based upon the truth or compromise?
Prophecies of Barack Obama? This article has eight reasons why Barack Obama is apocalyptic and eight reasons why Barack Obama is not the Antichrist. It includes many biblical and non-biblical prophecies, from around the world, that seem to discuss Barack Obama. Did Nostradamus predict Barack Obama dealing with the Antichrist? Might Barack Obama set the stage for the kings of the North and South as at least one Shiite prophecy suggests? This is the longest and most complete article at the COGwriter website on Barack Obama prophecies. Read it and decide for yourself if President Obama seems to be fulfilling various prophecies.
Barack Obama, Prophecy, and the Destruction of the United States Some claim that Barack Obama is the prophesied "son of Kenya". Might Bible prophecy be fulfilled since he is to be the USA president?
Will the Anglo-Nations be Divided? Will the lands of the United States, United Kingdom, Canada, Australia, and New Zealand be divided? What does Bible prophecy teach? Are there non-biblical prophecies that support this idea? Who will divide those lands? Who will end up with the lands and the people?
Anglo – America in Prophecy & the Lost Tribes of Israel Are the Americans, Canadians, British, Scottish, Welsh, Australians, Anglo-Southern Africans, and New Zealanders descendants of Joseph? Where are the lost ten-tribes of Israel? Who are the lost tribes of Israel? What will happen to the Jews in Israel? Will God punish the U.S.A., Canada, United Kingdom, and other Anglo nations? Why might God allow them to be punished first?
Russia: Its Origins and Prophesied Future Russia in prophecy. Where do the Russians come from? What about those in the Ukraine? What is prophesied for Russia and its allies? What will they do to the Europeans that supported the Beast in the end?
Is Russia the King of the North? Some claim it is. But what does the Bible teach?
Does God Have a 6,000/7,000 Year Plan? What Year Does the 6,000 Years End? Was a 6000 year time allowed for humans to rule followed by a literal thousand year reign of Christ on Earth taught by the early Christians? What year may the six thousand years of human rule end? When will Jesus return? 2018 or 2019?
Can the Great Tribulation Begin in 2011, 2012, or 2013? Can the Great Tribulation begin today? What happens before the Great Tribulation in the "beginning of sorrows"? What happens in the Great Tribulation and the Day of the Lord? Is this the time of the Gentiles? When is the earliest that the Great Tribulation can begin? What is the Day of the Lord?
End of Mayan Calendar 2012–Might 2012 Mean Something? Are there Mayan calendar predictions for change in 2012? Changes were centuries ago predicted by the Hopi Native Americans. Do Mayan/Hindu/Hopi/Buddhist/New Age/Nostradamus prophecies have any value here? Why might Satan have inspired this date? Does the Dresden codex show destruction of the earth by flood? Can the great tribulation start before 2012? How might Barack Obama be involved in 2012?
2012 and the Rise of the Secret Sect This is a link related to a book by Bob Thiel (COGwriter). This link also has YouTube videos. This book documents and explains hundreds of prophecies. And since it was published, world events have aligned with at least 14-15 predictions in the book (including some related to Barak Obama ) and many more will to come to pass.
2012 y el surgimiento de la secta secreta 2012 libro del Dr. Thiel en Español.
2012 und das Auftreten der geheimen Sekte (German Edition) 2012 Buch von Dr. Thiel in deutscher Sprache.
2012 e o Surgimento da Seita Secreta (Portuguese Edition) 2012 livro do Dr. Thiel em Português. Este livro documenta e explica centenas de profecias. E desde que foi publicado pela primeira vez, pelo menos 14 já começaram a acontecer.