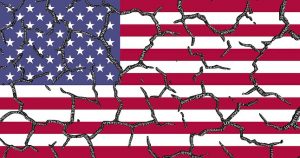 Donald Trump has blasted the World Trade Organization (WTO) and rattled the USA's NATO allies (see Donald Trump, Europe, and NATO and Donald Trump declares victory with NATO, but . . .).
Notice:
July 14, 2018

LONDON — 

Donald Trump heads to Helsinki Sunday for a summit meeting with Russian leader Vladimir Putin, leaving his NATO allies — including Britain — bruised and once again scratching their heads about how to cope with an unconventional, freewheeling U.S. President who appears unsentimental about the Western alliance and discounts diplomatic niceties.

After midweek encounters in Brussels, where Trump accused Europeans of being delinquent and reportedly hinted the U.S. might withdraw from NATO unless they increase their defense spending rapidly, some European officials say the Continent now needs to start thinking about defense plans independent of NATO. …

European defense officials say they are left wondering what the shape of the Western security alliance will be this time next year, when NATO celebrates its 70th anniversary. https://www.voanews.com/a/trumps-art-of-a-deal-leaves-europeans-bruised/4482560.html
The Europeans are looking to replace the American dominated empire and Donald Trump has pushed them to do that quicker than they may have intended.
The Europeans are also supporting the WTO and seem to see this as an opportunity to dominate it (see'Europe needs to do 2 things to win the trade war,' Donald Trump's World Trade Organization views are leading to the rise of the Babylonian Beast).
The Europeans have been raising their military spending and one day the USA will not be able to maintain its global hegemony (dominance). The end of the American empire is coming.
Last night, I saw Nigel Farage say:
A European army will undermine NATO. (Hannity. Fox, 07/13/18)
A European army will be bigger and more effective than even Nigel Farage believes (cf. Daniel 11:25; Revelation 13:3-4)
More and more believe that the end of USA dominance is approaching:
The End Of Our Empire Approaches

April 28, 2018

Do you have the nagging sense that our empire is in decline?

If so, don't be embarrassed by it. Historically speaking, we're in very good company. Far larger and longer-lived empires than ours have come and gone over the millennia. … (we live in Massachusetts, USA) …

History ebbs and it flows. Back and forth. Victors and losers swapping places over and over again. …

Our world is caught up entirely in money, and power, and wars, and force. We revere power over rather than power within.

So the questions I'd like to leave you with are these.

Where do you have beauty in your life? Do you consciously manifest it?
What do you revere?
How honorable are you?
Do you instill a sense of loyalty in those around you? …

Finally, are you ready for the massive changes that are coming?

Our Empire Of Debt

The lessons of history are absolute; nothing lasts. Everything changes, especially who's in charge.

So what are our explanations today that keep us all in line? What keeps us from revolt? To what do we bow our daily collective heads in fealty to?

The answer is Money.

What we call "money" today was a wicked genius invention that popped up right around the same moment in history when humans were working out other keen, life-altering inventions such as clocks, and printing presses.

"None are so hopelessly enslaved as those who falsely believe they are free."

~ Goethe

A person in debt is a person controlled. But they think it was their own decision. Hence the Goethe quote above. A nation in debt is a nation controlled. …

Meanwhile more and more claims (currency and debts) are being piled on top of this stagnant economic pie thereby increasing the pressure on a creaking system. Someday that all gives way rather spectacularly and ends very badly. History says it ends with a lot of social anarchy and quite possibly another world war. https://www.zerohedge.com/news/2018-04-28/end-our-empire-approaches
The above article showed a picture of a decaying Washington, D.C. at its beginning. The USA is also the most indebted nation of all time.
Yes, the USA is in decline.
Consider also the following last August from Bloomberg:
The New World Order Is Leaving the U.S. Behind

American allies have decided Trump is simply not someone they can do business with.

He downgraded the security guarantees of the North Atlantic Treaty Organization to a definite maybe — and only if its members ponied up more defense dollars. The Iran nuclear pact was "the worst deal ever," and the Paris accord on climate change wasn't much better. The Trans-Pacific Partnership was dead on arrival. Japan and South Korea's free-riding days were over. The North American Free Trade Agreement was toast. The U.S. would ignore the rules of the World Trade Organization. And from its proposed cuts in foreign aid and United Nations peacekeeping to the empty offices and embassies of the State Department, the Trump administration has made clear how little it thinks of soft power and diplomacy.

But a funny thing happened on the way to the disintegration of the international liberal order. It's started to reconstitute itself — only not with the U.S. at its center. …

That sentiment found its most trenchant expression in German Chancellor Angela Merkel's declaration, following Trump's May trip to Europe, that the continent "must really take our fate into our own hands." The net result of the Trump administration's antipathy to free trade and cooperation on climate change and refugee resettlement was a united front against the U.S. at both the Group of Seven and Group of 20 meetings.

Jilted by the U.S., the other 11 members of the Trans-Pacific Partnership are moving ahead on their own. … Asian nations are hedging their bets between the U.S. and China. Trump's tough talk on Mexico has prompted it to reach out to its hemispheric rival Brazil on defense cooperation.

In Latin America, his brash bullying plays to the worst caricature of Yanqui behavior. No wonder the foreign ministers of 12 nations in the Americas who pledged this week in Peru not to recognize Venezuela's new constituent assembly — a remarkable regional diplomatic achievement — chose to keep the U.S. mostly out of it. …
Every hegemon has a sell-by date, and the U.S. is no exception. Even during the halcyon days of the 1990s — remember when the U.S. was being called a "hyperpower"? — President Bill Clinton's administration was focused on creating institutions and a rules-based international order that it hoped would constrain China's economic and strategic rise and extend the half-life of U.S. supremacy. For a variety of reasons, that didn't work out so well (see: "deplorables"). https://www.bloomberg.com/view/articles/2017-08-11/the-new-world-order-is-leaving-the-u-s-behind
Now, it is not just a writer at Bloomberg that sees the relative decline of the USA and rise of a new world order without the USA at the center.
Notice some other reports:
Which are the winning and losing nations in the new world order?

The new power bases are China, India and the technology disrupters themselves. Some of the losers are the US, an empire in decline, and the UK, an empire already declined and struggling to find its way post-Brexit. 07/31/17 http://www.moneyobserver.com/opinion/which-are-winning-and-losing-nations-new-world-order

To form a new world order, China has initiated the most significant economic projects, including One-Belt, One-Road initiative and the China-Pakistan Economic Corridor. Similarly, the Eurasian Economic Union project is one of Russia's biggest economic deals. With the completion of these projects, the world will enter a new world order with China and Russia at its top. 08/02/17 https://tribune.com.pk/story/1471884/new-world-order/

The People's Republic of China is setting out to create a new world order.

A new economic order less dependent on the United States and Western Europe.

An economy centred instead on China and more than 60 nearby trading-partner nations in Asia, the Middle East and Eastern Europe.

China, we were told, wants the Ontario Sault's business community to help make this happen.

"They're trying to change the world order, because as we know now it's owned by the U.S. and Europe," said Johnny So, president of the Chinese Investment and Business Alliance of Canada (CIBAC). "They want to join the economic powers using their technology," So said. 08/11/17 https://www.sootoday.com/local-news/china-seeks-saults-help-with-new-world-order-686218
Since around 1800, the world order has been dominated by the British and the Americans. In the 21st century, part of the objective of the European Union, BRICS, EAEU, SCO, and Silk Road arrangements is to establish a new world order (SCO, EAEU, and BRICS defining a 'new world order'?)–an order no longer dominated by the USA and its Anglo-Saxon allies, like the UK.
The European Union is upset that the UK is leaving it, is upset with US President Trump, has threatened actions against the USA for intended sanctions against Russia (see Brussels to act 'within days' if US sanctions hurt EU trade with Russia – internal memo), and it would like to cooperate more with the Eurasian Economic Union. So, a coordination of Gentile powers against the Anglo-Americans is occurring. Even Bloomberg is seeing this.
Other nations have realized that and began to take steps (e.g. Munich Security Report concludes USA is in decline and Europe must rise up militarily and Decline of USA being noticed by more as Eurasians take steps and CBS: 'For most Americans, income is on the decline').
Morally, the USA has major problems (e.g. see California AB 2943 has the potential to ban Bibles and Congressman says religion must evolve and Pornography: A scourge on society and Abortion, the Bible, and a Woman's Right to Choose).
Yes, there will be a world war (see World War III: Steps in Progress).
And yes, debt will be a factor of the taking over of the USA according to biblical prophecies like the following:
6

"Will not all these take up a proverb against him, And a taunting riddle against him, and say, 'Woe to him who increases What is not his–how long? And to him who loads himself with many pledges'?

7

Will not your creditors rise up suddenly? Will they not awaken who oppress you? And you will become their booty.

8

Because you have plundered many nations, All the remnant of the people shall plunder you, Because of men's blood And the violence of the land and the city, And of all who dwell in it.

(Habakkuk 2:6-8)
Now, I would like to focus on some other aspects of that End of Empire article.
Who do you revere?
Hopefully, the God of the Bible.
Many people focus on outward appearance, but the New Testament teaches Christians:
6

So we are always confident, knowing that while we are at home in the body we are absent from the Lord.

7

For we walk by faith, not by sight. (2 Corinthians 5:6-7)

4 You are of God, little children, and have overcome them, because He who is in you is greater than he who is in the world. (1 John 4:4)

3

Do not let your adornment be merely outward–arranging the hair, wearing gold, or putting on fine apparel–

4 rather let it be the hidden person of the heart, with the incorruptible beauty of a gentle and quiet spirit, which is very precious in the sight of God. (1 Peter 3:3-4)

As far as the USA's empire goes, it will not endure for too many more years.
Oh yes, there could be delays:
27 Therefore, O king, let my advice be acceptable to you; break off your sins by being righteous, and your iniquities by showing mercy to the poor. Perhaps there may be a lengthening of your prosperity." (Daniel 4:27)
But can anyone realistically believe that the USA is really going to break off its sins?
Notice something the word of God says:
14

They did not cry out to Me with their heart When they wailed upon their beds. "They assemble together for grain and new wine, They rebel against Me;

15

Though I disciplined and strengthened their arms, Yet they devise evil against Me;

16

They return, but not to the Most High; They are like a treacherous bow. Their princes shall fall by the sword For the cursings of their tongue.

(Hosea 7:14-16).
Without national repentance, the UK, USA, Canada, Australia, and New Zealand are doomed.
The Anglo-nations need national repentance. God would listen if those nations would repent:
13 When I shut up heaven and there is no rain, or command the locusts to devour the land, or send pestilence among My people, 14 if My people who are called by My name will humble themselves, and pray and seek My face, and turn from their wicked ways, then I will hear from heaven, and will forgive their sin and heal their land. 15 Now My eyes will be open and My ears attentive to prayer made in this place. (2 Chronicles 7:13-15)
Notice that lack of repentance is listed as a reason that the King of Assyria (the final King of the North) will become Ephraim's king:
3 I taught Ephraim to walk…5…But the Assyrian shall be his king, Because they refused to repent. 6 And the sword shall slash in his cities, Devour his districts, And consume them, Because of their own counsels. 7 My people are bent on backsliding from Me. Though they call to the Most High, None at all exalt Him. (Hosea 11:3a, 5b-7)
The prophesied shame is starting to come upon the Anglo-American powers. Without repentance, increased pride is occurring, and this will be followed by the prophesied destruction of the Anglo-nations. And yes, other nations have their sins, but they will be punished later–But you personally can and SHOULD repent.
Individually, and nationally, repentance is needed:
20 The soul who sins shall die. The son shall not bear the guilt of the father, nor the father bear the guilt of the son. The righteousness of the righteous shall be upon himself, and the wickedness of the wicked shall be upon himself.

21 "But if a wicked man turns from all his sins which he has committed, keeps all My statutes, and does what is lawful and right, he shall surely live; he shall not die. 22 None of the transgressions which he has committed shall be remembered against him; because of the righteousness which he has done, he shall live. 23 Do I have any pleasure at all that the wicked should die?" says the Lord God, "and not that he should turn from his ways and live? (Ezekiel 18:20-23)

30 "Therefore I will judge you, O house of Israel, every one according to his ways," says the Lord God. "Repent, and turn from all your transgressions, so that iniquity will not be your ruin. 31 Cast away from you all the transgressions which you have committed, and get yourselves a new heart and a new spirit. For why should you die, O house of Israel? 32 For I have no pleasure in the death of one who dies," says the Lord God. "Therefore turn and live!" (Ezekiel 18:30-32)
Your Bible says many people have made an OUTWARD show of returning to Him or repenting, but they haven't done it WITH THEIR HEARTS! Ephraim's repentance, and for that matter, that of the rest of the world, is the outward, superficial, WORLDLY REPENTANCE with no real sincerity or DEEP feeling.
Christians need to have "repentance toward God and faith toward our Lord Jesus Christ" (Acts 20:21).
Again, let's look at Acts 2:
36 "Therefore let all the house of Israel know assuredly that God has made this Jesus, whom you crucified, both Lord and Christ."

37 Now when they heard this, they were cut to the heart, and said to Peter and the rest of the apostles, "Men and brethren, what shall we do?"

38 Then Peter said to them, "Repent, and let every one of you be baptized in the name of Jesus Christ for the remission of sins; and you shall receive the gift of the Holy Spirit. 39 For the promise is to you and to your children, and to all who are afar off, as many as the Lord our God will call." (Acts 2:36-39)
How are end time Christians described?
12 Here is the patience of the saints; here are those who keep the commandments of God and the faith of Jesus. (Revelation 14:11-12)
Real Christians keep God's commandments (see also Revelation 12:17). Salvation requires obedience as lawlessness is not to be an option (Matthew 7:20-21). Therefore one needs to stop ones old ways and begin obeying God — this requires repentance!
Notice what the Apostle John wrote:
18 My little children, let us not love in word or in tongue, but in deed and in truth. (1 John 3:18)
True repentance is not just an outward confession. True repentance is toward God the Father (Acts 26:20), who is the author of His law and against whom our sins are directed. Such repentance goes far beyond a mere outward verbal expression of belief, and even far beyond a few mechanical changes in behavior (see also Christians: Ambassadors for the Kingdom of God, Biblical instructions on living as a Christian). It pierces deep into the heart and mind of the person, and embodies an unconditional surrender from living one's own way to truly living God's way of life.
Does it require putting Christ above all else in one's life?
26 "If anyone comes to Me and does not hate his father and mother, wife and children, brothers and sisters, yes, and his own life also, he cannot be My disciple. 27 And whoever does not bear his cross and come after Me cannot be My disciple. 28 For which of you, intending to build a tower, does not sit down first and count the cost, whether he has enough to finish it — 29 lest, after he has laid the foundation, and is not able to finish, all who see it begin to mock him, 30 saying, 'This man began to build and was not able to finish.' 31 Or what king, going to make war against another king, does not sit down first and consider whether he is able with ten thousand to meet him who comes against him with twenty thousand? 32 Or else, while the other is still a great way off, he sends a delegation and asks conditions of peace. 33 So likewise, whoever of you does not forsake all that he has cannot be My disciple. (Luke 14:26-33)
Does it require, in a symbolic sense, sacrificing your own life?
1 I beseech you therefore, brethren, by the mercies of God, that you present your bodies a living sacrifice, holy, acceptable to God, which is your reasonable service. 2 And do not be conformed to this world, but be transformed by the renewing of your mind, that you may prove what is that good and acceptable and perfect will of God. (Romans 12:1-2)
If you will do that, Jesus promises you will have what you really need:
31 "Therefore do not worry, saying, 'What shall we eat?' or 'What shall we drink?' or 'What shall we wear?' 32 For after all these things the Gentiles seek. For your heavenly Father knows that you need all these things. 33 But seek first the kingdom of God and His righteousness, and all these things shall be added to you. (Matthew 6:31-34)
We need to seek God's kingdom first every day (see also Gospel of the Kingdom of God).
The USA is in decline. And its Anglo-Saxon descended allies will not survive as they have without it.
While the Europeans have been friends of the USA, and many do not want conflict with the USA, the USA will be destroyed by friends who did not think they intended such destruction according to Bible prophecy:
5 "Woe to Assyria, the rod of My anger And the staff in whose hand is My indignation. 6 I will send him against an ungodly nation, And against the people of My wrath I will give him charge, To seize the spoil, to take the prey, And to tread them down like the mire of the streets. 7 Yet he does not mean so, Nor does his heart think so; But it is in his heart to destroy, And cut off not a few nations. 8 For he says, 'Are not my princes altogether kings? 9 Is not Calno like Carchemish? Is not Hamath like Arpad? Is not Samaria like Damascus? 10 As my hand has found the kingdoms of the idols, Whose carved images excelled those of Jerusalem and Samaria, 11 As I have done to Samaria and her idols, Shall I not do also to Jerusalem and her idols?'" (Isaiah 10:5-11)

1″> How lonely sits the city That was full of people! How like a widow is she, Who was great among the nations! The princess among the provinces Has become a slave! 2 She weeps bitterly in the night, Her tears are on her cheeks; Among all her lovers She has none to comfort her. All her friends have dealt treacherously with her; They have become her enemies. (Lamentations 1:1-2)

That will be the end of NATO and the USA. Modern Assyria is central Europe (see Germany's Assyrian Roots Throughout History and Germany in Biblical and Catholic Prophecy).
For those that think that the USA will not be defeated, understand that Daniel 11:39 shows that a European power will destroy the 'strongest fortresses'–which in the 21st century belong to the USA, this shows that the USA will be defeated, despite its military strength (see also USA in Prophecy: The Strongest Fortresses).
The Bible teaches that despite its apparent and real divisions, Europe will reorganize, unite, and become a military power called the 'beast':
41 Whereas you saw the feet and toes, partly of potter's clay and partly of iron, the kingdom shall be divided; yet the strength of the iron shall be in it, just as you saw the iron mixed with ceramic clay. 42 And as the toes of the feet were partly of iron and partly of clay, so the kingdom shall be partly strong and partly fragile. 43 As you saw iron mixed with ceramic clay, they will mingle with the seed of men; but they will not adhere to one another, just as iron does not mix with clay. (Daniel 2:41-43)

12 "The ten horns which you saw are ten kings who have received no kingdom as yet, but they receive authority for one hour as kings with the beast. 13 These are of one mind, and they will give their power and authority to the beast. (Revelation 17:12-13)

1 Then I stood on the sand of the sea. And I saw a beast rising up out of the sea, having seven heads and ten horns, and on his horns ten crowns, and on his heads a blasphemous name. 2 Now the beast which I saw was like a leopard, his feet were like the feet of a bear, and his mouth like the mouth of a lion. The dragon gave him his power, his throne, and great authority. 3 And I saw one of his heads as if it had been mortally wounded, and his deadly wound was healed. And all the world marveled and followed the beast. 4 So they worshiped the dragon who gave authority to the beast; and they worshiped the beast, saying, "Who is like the beast? Who is able to make war with him?" (Revelation 13:1-4)
This reorganization of Europe will NOT turn out well for the USA nor it Anglo-Saxon descended allies (cf. Daniel 8:25; 11:39; USA in Prophecy: The Strongest Fortresses).
Donald Trump does not seem to appreciate or understand the biblical prophecies related to the USA and Europe. He is inadvertently taking steps that will lead to the fulfillment of biblical prophecies.
Of course, some look at NATO and how disproportionately the USA spends to support it and consider that this means that the USA is so powerful that other NATO nations could never destroy it. But the USA wants to spend less on its military and wants Europe to spend more.
The Europeans will take more steps to separate themselves from the USA. This does not mean that NATO must be totally abandoned. I have felt for decades that the Europeans would likely attack the USA deceptively under the guise of a NATO or similar exercise, and probably will have ground assistance from Mexico, a nation that Donald Trump has repeatedly offended. Donald Trump, in my view, has confirmed this by threatening NATO if the Europeans do not fund more of it, while then saying he is 100% in support of NATO.
Once Europe spends more on its military and gets certain technologies, it will expect more control of military matters and will one day decide it no longer needs NOR WANTS the USA to be around. And according to biblical prophecies, a power from Europe will takeover the USA militarily (see also USA in Prophecy: The Strongest Fortresses).
When you spend more for something yourself, you want more control. And Europe will end up wanting more than most in the USA can imagine.
The American empire will be replaced by a new Babylonian one dominated by Europe.
As far as WHEN, you may consider checking out the following When Will the Great Tribulation Begin? 2018, 2019, or 2020? and Does God Have a 6,000 Year Plan? What Year Does the 6,000 Years End?
Some items of possibly related interest may include:
Is God Calling You? This is a booklet discussing calling, election, and selection. If God is calling you, how will you respond?
Christian Repentance Do you know what repentance is? Is it really necessary for salvation? A related sermon is also available titled: Real Christian Repentance.
Just What Do You Mean — Repentance? Do you know what repentance is? Have you truly repented? Repented of what? Herbert W. Armstrong wrote this as a booklet on this important subject.
When You Sin: Do You Really Repent? This is an article by Charles F. Hunting. A related sermon is Confess to God and truly repent.
Do Christians Sin? This is an article by Herbert W. Armstrong.
Overcoming Sin What is sin? How are Christians suppose to overcome it? Here is a link to a version in Mandarin Chinese: QKg f/'͉v". Here is a link to a version in Spanish: Vencer al pecado. Here is also a link to a video in English titled How YOU Can Overcome Sin.
How to Prevent Sin This is an article by Herbert W. Armstrong. Here is a version in Mandarin: Y'OUN r¯j
The Two Trees: Only Two Ways of Life This is from a two-part radio broadcast from Herbert W. Armstrong.
Cross-dressing and other assaults against your children. What should you do? Is there an agenda to turn your children and/or grandchildren away from biblical morality and towards practices promoted by homosexuals? What does the Bible teach about cross-dressing? What should parents do? If there is an agenda, what has been going on? There are also three YouTube videos related to this, titled Transgender 'Woe to those who call evil good' and Cross dressing and Other Assaults Against Your Children and USA pushing gender confusion.
The Bible Condemns Homosexuality "Same-sex marriage" for "gays" and lesbians is becoming more acceptable to many. What does the Bible teach about homosexuality? Can homosexuals change? A related video sermon is titled: What Does the Bible Really Teach about Homosexuality?
Pornography: A scourge on society Is pornography harmless fun? Does the Bible teach anything about it? What are the views of some involved with it? A related sermons is titled: Pornography, False Comfort, and False Religion. Here a shorter YouTube video Pornography: Harmless Fun or a Scourge on Society?
Abortion, the Bible, and a Woman's Right to Choose Do you know what the Bible teaches on this? Has the Roman Catholic Church allowed abortions? What about the real Church of God? Some may also, or instead, wish to view the YouTube video Abortion, the Bible, and US Debt.
Real Conversion Many think that they are converted Christians. But are they? Would you like to know more about conversion?
False Conversion! Have you really been converted? Herbert W. Armstrong wrote an article on this important subject–but more scriptures have been added to it. How can you tell false conversion? A related video is also available: False Conversion.
All About Water Baptism What is baptism? Would you like to know more about it. Herbert W. Armstrong wrote this as a booklet on this important subject. As far as early history, see also Baptism, the Early Church, and the Continuing Church.
Christians: Ambassadors for the Kingdom of God, Biblical instructions on living as a Christian This is a scripture-filled booklet for those wishing to live as a real Christian.
Living as a Christian: How and Why? In what ways do Christians live differently than others. What about praying, fasting, tithing, holy days, and the world? There are also two YouTube video related to this: Living as a Christian: How and Why? and Living as a Christian: Pure Milk of the Word.
The Gospel of the Kingdom of God This free online pdf booklet has answers many questions people have about the Gospel of the Kingdom of God and explains why it is the solution to the issues the world is facing. Here are links to three related sermons: The World's False Gospel, The Gospel of the Kingdom: From the New and Old Testaments, and The Kingdom of God is the Solution.
USA in Prophecy: The Strongest Fortresses Can you point to scriptures, like Daniel 11:39, that point to the USA in the 21st century? This article does. A related sermon is titled: Do these 7 prophesies point to the end of the USA?
Must the Ten Kings of Revelation 17:12 Rule over Ten Currently Existing Nations? Some claim that these passages refer to a gathering of 10 currently existing nations together, while one group teaches that this is referring to 11 nations getting together. Is that what Revelation 17:12-13 refers to? The ramifications of misunderstanding this are enormous. A related sermon is titled Ten Kings of Revelation and the Great Tribulation.
Europa, the Beast, and Revelation Where did Europe get its name? What might Europe have to do with the Book of Revelation? What about "the Beast"? Is an emerging European power "the daughter of Babylon"? What is ahead for Europe? Here is a link to a video titled: Can You Prove that the Beast to Come is European?
European Technology and the Beast of Revelation Will the coming European Beast power would use and develop technology that will result in the taking over of the USA and its Anglo-Saxon allies? Is this possible? What does the Bible teach? Here is a related YouTube video: Military Technology and the Beast of Revelation.
Might German Baron Karl-Theodor zu Guttenberg become the King of the North? Is the former German Defense Minister (who is also the former German Minister for Economics and Technology) one to watch? What do Catholic, Byzantine, and biblical prophecies suggest?
Germany's Assyrian Roots Throughout History Are the Germanic peoples descended from Asshur of the Bible? Have there been real Christians in Germanic history? What about the "Holy Roman Empire"? There is also a You-Tube video sermon on this titled Germany's Biblical Origins.
Germany in Biblical and Catholic Prophecy Does Assyria in the Bible equate to an end time power inhabiting the area of the old Roman Empire? What does prophecy say Germany will do and what does it say will happen to most of the German people?
Who is the King of the North? Is there one? Do biblical and Roman Catholic prophecies for the Great Monarch point to the same leader? Should he be followed? Who will be the King of the North discussed in Daniel 11? Is a nuclear attack prophesied to happen to the English-speaking peoples of the United States, Great Britain, Canada, Australia, and New Zealand? When do the 1335 days, 1290 days, and 1260 days (the time, times, and half a time) of Daniel 12 begin? When does the Bible show that economic collapse will affect the United States? Here is a link to a video titled: The Future King of the North.
Can You Prove that the Beast to Come is European? The Book of Revelation tells of a beast power that will rise up. Some think that this must be Russia or could be Islamic, while others say that this power is European. The Book of Daniel tells of the rise of an end time King of the North that some think must be referring to a Russian leader, while others say that this power is European. How can you be sure? This YouTube video has all the scriptural proofs that you should need to prove that this power must be a European one.
Spiritual Samaritans: Old and New Who were the Samaritans? Do the represent true Christianity or something else? Here is a link to a related sermon: USA in Prophecy: Samaria.
The 'Peace Deal' of Daniel 9:27 This prophecy could give up to 3 1/2 years advance notice of the coming Great Tribulation. Will most ignore or misunderstand its fulfillment? Here is a link to a related sermon video Daniel 9:27 and the Start of the Great Tribulation.
Is the Future King of the South Rising Up? Some no longer believe there needs to be a future King of the South. Might Egypt, Islam, Iran, Arabs, or Ethiopia be involved? Might this King be called the Mahdi or Caliph? What does the Bible say? A YouTube video of related interest may be: The Future King of the South is Rising.
Anglo – America in Prophecy & the Lost Tribes of Israel Are the Americans, Canadians, English, Scottish, Welsh, Australians, Anglo-Saxon (non-Dutch) Southern Africans, and New Zealanders descendants of Joseph? Where are the lost ten-tribes of Israel? Who are the lost tribes of Israel? What will happen to Jerusalem and the Jews in Israel? Will God punish the U.S.A., Canada, United Kingdom, and other Anglo-Saxon nations? Why might God allow them to be punished first? Here is a link to the Spanish version of this article: Anglo-América & las Tribus Perdidas de Israel. Information is also in the YouTube sermons titled Where are the Ten Lost Tribes? Why does it matter? and British are the Covenant People. A short YouTube of prophetic interest may be: Are Chinese threats against Australia for real?
Will the Anglo-Saxon Nations be Divided and Have People Taken as Slaves? Will the lands of the United States, United Kingdom, Canada, Australia, and New Zealand be divided? What about Jerusalem? What does Bible prophecy teach? Are there non-biblical prophecies that support this idea? Who will divide those lands? Who will end up with the lands and the people? Here is a link to a video titled Will the USA and other Anglo-nations be Divided and Their People Made Slaves? Here is a related item in the Spanish language ¿Serán divididas las naciones anglosajonas?
British are the Covenant People What do 'British' and 'Britain' mean in Hebrew? Are the descendants of the Anglo-Saxons people of the covenant? Does the British royal family connect to the throne of David? What does the Bible teach? What does history show us? Is there any DNA evidence related to British-Israelism? When did Christianity make it to the British Isles? Could Jeremiah have made it to the British Isles? What type of Christians made it to the British Isles? Did the last King of England believe in British Israelism?
Forbes' Brexit Monster is the Beast of Revelation Various ones have been properly convinced that there is a plan for a European superstate. Forbes' writer Tom Worstall wrote that the Brexit vote was about the United Kingdom "not joining the monster of the European Union to come." The Bible tells of a Beast monster that will arise in the end times in Europe. Dr. Thiel cites news reports, as well as the Old and New Testaments, to show that the monster many fear will arise in Europe, despite the vote by the British to exit the European Union. This is a video.
Post Brexit Prophecy On June 23, 2016, the voters of the United Kingdom of Great Britain and Northern Ireland (UK) chose to leave the European Union. Now with this BRitish EXIT (Brexit) vote, what is prophesied to happen to the UK? Will the UK do well or be taken over and made slaves? Dr. Thiel explains from biblical prophecies what is ahead for the UK, Europe, and even the USA, Canada, Australia, and New Zealand. This is a video.
Brexit and the fate of Northern Ireland, Gibraltar, the UK, and the USA On April 29, 2017, 27 of the nations of the European Union agreed to certain guidelines for the negotiations with the United Kingdom of Great Britain and Northern Ireland which gave its notice to leave on March 29, 2017. These guidelines are contrary to what the UK wants. Does the EU intend the UK to pay a price for leaving the EU? What does Spain want? What does the Republic of Ireland want? Will Northern Ireland and Gibraltar eventually fall under European control? Will the UK and USA be conquered? What does the Bible teach? Dr. Thiel answer these questions and more in this video.
Does God Have a 6,000 Year Plan? What Year Does the 6,000 Years End? Was a 6000 year time allowed for humans to rule followed by a literal thousand year reign of Christ on Earth taught by the early Christians? Does God have 7,000 year plan? What year may the six thousand years of human rule end? When will Jesus return? 2026 or 20xx? There is also a video titled 6000 Years: When will God's Kingdom Come? Here is a link to the article in Spanish: ¿Tiene Dios un plan de 6,000 años?
When Will the Great Tribulation Begin? 2018, 2019, or 2020? Can the Great Tribulation begin today? What happens before the Great Tribulation in the "beginning of sorrows"? What happens in the Great Tribulation and the Day of the Lord? Is this the time of the Gentiles? When is the earliest that the Great Tribulation can begin? What is the Day of the Lord? Who are the 144,000? Here is a version of the article in the Spanish language: ¿Puede comenzar la Gran Tribulación en 2018 o 2019? ¿Es el Tiempo de los Gentiles? You can also see the English language sermon videos: The Great Tribulation from the Mount of Olives and Can the Great Tribulation begin before 2020? A shorter video is: Can the Great Tribulation begin in 2018?
The Times of the Gentiles Has there been more than one time of the Gentiles? Are we in it now or in the time of Anglo-America? What will the final time of the Gentiles be like? A related sermon is available and is titled: The Times of the Gentiles.
Who is the King of the West? Why is there no Final End-Time King of the West in Bible Prophecy? Is the United States the King of the West? Here is a version in the Spanish language: ¿Quién es el Rey del Occidente? ¿Por qué no hay un Rey del Occidente en la profecía del tiempo del fin?
Donald Trump in Prophecy Prophecy, Donald Trump? Are there prophecies that Donald Trump may fulfill? Are there any prophecies that he has already helped fulfill? Is a Donald Trump presidency proving to be apocalyptic? Two related videos are available: Donald: 'Trump of God' or Apocalyptic? and Donald Trump's Prophetic Presidency.
Trump Presidency Magic 8 Ball or Bible Prophecy? BBC reported that one might as well use a 'Magic Eight-Ball' to try to predict what will happen in the remaining time of Donald Trump's presidency. What is a 'Magic Eight-Ball'? Dr. Thiel not only explains that, but also briefly goes over 10 biblically-based warnings he wrote would happen if Donald Trump were elected that have already began to come to pass. He also goes over something he wrote back in 2008 that the Trump presidency is also helping lead to fulfillment. Should you trust Bible prophecy or not? Dr. Thiel says that Bible prophecy can be trusted, despite the view of skeptics and others that either overlook or despise the Bible. This is a video.
World War III: Steps in Progress Are there surprising actions going on now that are leading to WWIII? Might a nuclear attack be expected? Does the Bible promise protection to all or only some Christians? How can you be part of those that will be protected? A related video would be Is World War III About to Begin? Can You Escape?