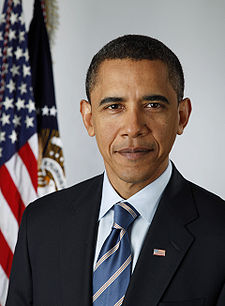 Today, the Washington Times reported:
The federal government posted its largest monthly deficit in history in February, a $223 billion shortfall that put a sharp point on the current fight on Capitol Hill about how deeply to cut this year's spending.  http://www.washingtontimes.com/news/2011/mar/7/government-posts-biggest-monthly-deficit-ever/
While the Washington Times did not indicate that this was a good thing, it did not go into why this is so bad.
In order for the debt to continue to rise, people (and especially non-USA ones) will have to continue to be willing to lend to the USA. But other nations are raising concerns.
Increasing debt is not a good thing.
Notice these warnings from the Bible:
43 The alien who is among you shall rise higher and higher above you, and you shall come down lower and lower. 44 He shall lend to you, but you shall not lend to him; he shall be the head, and you shall be the tail. 45 Moreover all these curses shall come upon you and pursue and overtake you, until you are destroyed…47 "Because you did not serve the LORD your God with joy and gladness of heart, for the abundance of everything, 48 therefore you shall serve your enemies, whom the LORD will send against you, in hunger, in thirst, in nakedness, and in need of everything; and He will put a yoke of iron on your neck until He has destroyed you. 49 The LORD will bring a nation against you from afar, from the end of the earth, as swift as the eagle flies, a nation whose language you will not understand, 50 a nation of fierce countenance, which does not respect the elderly nor show favor to the young. 51 And they shall eat the increase of your livestock and the produce of your land, until you are destroyed; they shall not leave you grain or new wine or oil, or the increase of your cattle or the offspring of your flocks, until they have destroyed you. 52 They shall besiege you at all your gates until your high and fortified walls, in which you trust, come down throughout all your land; and they shall besiege you at all your gates throughout all your land which the LORD your God has given you (Deuteronomy 28:42-45,47-52).

12 One-third of you shall die of the pestilence, and be consumed with famine in your midst; and one-third shall fall by the sword all around you; and I will scatter another third to all the winds, and I will draw out a sword after them. (Ezekiel 5:12)
Although US President and son of an alien Barack Obama claims Christianity, he (and many other USA politicians) does not seem to understand that increasing debt is a biblical curse.
Let's briefly look at another warning in Isaiah 30:12-13:
12 Therefore thus says the Holy One of Israel:

"Because you despise this word, And trust in oppression and perversity, And rely on them, 13 Therefore this iniquity shall be to you Like a breach ready to fall, A bulge in a high wall, Whose breaking comes suddenly, in an instant.
Of course, more and more, the Anglo-American nations are trusting in policies that encourage perversity.
While there is "oppression in nations" like the USA (especially racial), the Hebrew word for it can also be translated "unjust gain". This can include not just the historical exploitation of of various peoples, but can probably also include the fact that the economies of the Anglo-American nations for the past few decades has been benefiting from the gains of foreigners loaning money to it.
Since the Roe vs. Wade pro-abortion decision, the USA has became the greatest debtor nation in the history of humankind. Since the USA owes alien nations trillions of dollars, it appears that the curse in Deuteronomy 28:44 of having to borrow from aliens is happening to it now. President Barack Obama has regularly put forth economic policies that have increased that debt. Sadly, one of the first actual changes that Barack Obama implemented was reversing one or more executive orders that will likely lead to more abortions (see Obama's Abortion Changes). Yet, abortion is wrong (see Abortion, the Bible, and a Woman's Right to Choose) and a terrible national sin. And on March 9, 2009 President Obama lifted a ban on embryonic stem cell research (see LCG on Stem Cells) another morally wrong sin. He also has engaged in policies that encourage public expression on homosexuality.
Sudden destruction will come to the USA and its Anglo-allies.
Habakkuk 2:3,6,7, which is consistent with Isaiah 30:12-13, also teaches that the destruction will be sudden. And it mentions that this destruction will happen to those that increased their debt at the end times:
3 For the vision is yet for an appointed time; But at the end it will speak, and it will not lie. Though it tarries, wait for it; Because it will surely come, It will not tarry…5 Indeed, because he transgresses by wine, He is a proud man… 6 "Will not all these take up a proverb against him, And a taunting riddle against him, and say, 'Woe to him who increases What is not his–how long? And to him who loads himself with many pledges'? 7 Will not your creditors rise up suddenly? Will they not awaken who oppress you? And you will become their booty. 8 Because you have plundered many nations, All the remnant of the people shall plunder you (Habakkuk 2:3,5,6-8).
The above prophecy will be fulfilled at the time of the end (cf. "The message was true, but the appointed time was long…in the latter days, for the vision refers to many days yet to come", Daniel 10:1,14). Daniel 8:19, 11:27,29,35 use same the Hebrew term for "appointed time" as Habakkuk 2:3, while Daniel 10, using a different term, ties the latter days to the time in Daniel 8:19. Habakkuk 2 was not fulfilled in its entirety anciently. Also, it makes little sense that Habakkuk would be directed towards the modern nation of Israel as it does not have enemy creditors. It must be a nation or group of nations with some prominence at the appointed time of the end. As the USA has more debt than any in the history of humanity, it should consider that this prophecy could apply to it.
This situation will cause sudden destruction among those who are spiritually drunk:
3 For when they say, "Peace and safety!" then sudden destruction comes upon them, as labor pains upon a pregnant woman. And they shall not escape. 4 But you, brethren, are not in darkness, so that this Day should overtake you as a thief. 5 You are all sons of light and sons of the day. We are not of the night nor of darkness. 6 Therefore let us not sleep, as others do, but let us watch and be sober. 7 For those who sleep, sleep at night, and those who get drunk are drunk at night. (1 Thessalonians 5:3-7)
Notice that both Paul and Habakkuk seem to have tied drunkenness in with this sudden calamity (so did Jesus in Luke 21:34-35). Truly the Anglo-nations are not spiritually sober.
Notice how Ezekiel's writings confirm that those who made profits improper will be punished:
13 "Behold, therefore, I beat My fists at the dishonest profit which you have made, and at the bloodshed which has been in your midst. 14 Can your heart endure, or can your hands remain strong, in the days when I shall deal with you? I, the Lord, have spoken, and will do it. 15 I will scatter you among the nations, disperse you throughout the countries, and remove your filthiness completely from you. (Ezekiel 22:13-15)
And what kind of dishonest profit do Americans make?
Well, the leading export for the USA right now seems to be debt.  And it seems to be increasing.
Debt that the USA still seems to be intending to increase, despite the speeches out of Washington this week. Sadly, this is also debt that the USA really does not intend to pay back. The USA seems to think that if it prints up enough money (or does the equivalent electronically) that it will be able to use currency that will have less value to pay back some of what it borrowed. That is a dishonest profit. And foreigners will not put up with it for too many years longer.
The USA needs national repentance. The USA needs it right now. The USA does not seem to realize that otherwise its days are numbered. US government policies are sealing its doom.
Some articles of possibly related interest may include:
Prophecies of Barack Obama? This article has eight reasons why Barack Obama is apocalyptic and eight reasons why Barack Obama is not the Antichrist. It includes many biblical and non-biblical prophecies, from around the world, that seem to discuss Barack Obama. Did Nostradamus predict Barack Obama dealing with the Antichrist? Might Barack Obama set the stage for the kings of the North and South as at least one Shiite prophecy suggests? This is the longest and most complete article at the COGwriter website on Barack Obama prophecies. Read it and decide for yourself if President Obama seems to be fulfilling various prophecies.
Barack Obama, Prophecy, and the Destruction of the United States Some claim that Barack Obama is the prophesied "son of Kenya". Might Bible prophecy be fulfilled since he is to be the USA president?
Who is the King of the North? Is there one? Do biblical and Roman Catholic prophecies point to the same leader? Should he be followed? Who will be the King of the North discussed in Daniel 11? Is a nuclear attack prophesied to happen to the English-speaking peoples of the United States, Great Britain, Canada, Australia, and New Zealand? When do the 1335 days, 1290 days, and 1260 days (the time, times, and half a time) of Daniel 12 begin? When does the Bible show that economic collapse will affect the United States?
Might German Baron Karl-Theodor zu Guttenberg become the King of the North? Is the German Defense Minister one to watch? What do Catholic, Byzantine, and biblical prophecies suggest?
Is Russia the King of the North? Some claim it is. But what does the Bible teach?
Will the Anglo-Nations be Divided? Will the lands of the United States, United Kingdom, Canada, Australia, and New Zealand be divided? What does Bible prophecy teach? Are there non-biblical prophecies that support this idea? Who will divide those lands? Who will end up with the lands and the people?
Anglo – America in Prophecy & the Lost Tribes of Israel Are the Americans, Canadians, British, Scottish, Welsh, Australians, Anglo-Southern Africans, and New Zealanders descendants of Joseph? Where are the lost ten-tribes of Israel? Who are the lost tribes of Israel? What will happen to the Jews in Israel? Will God punish the U.S.A., Canada, United Kingdom, and other Anglo nations? Why might God allow them to be punished first?
Does God Have a 6,000 Year Plan? What Year Does the 6,000 Years End? Was a 6000 year time allowed for humans to rule followed by a literal thousand year reign of Christ on Earth taught by the early Christians? What year may the six thousand years of human rule end? When will Jesus return? 2018 or 2019?
Can the Great Tribulation Begin in 2011, 2012, or 2013? Can the Great Tribulation begin today? What happens before the Great Tribulation in the "beginning of sorrows"? What happens in the Great Tribulation and the Day of the Lord? Is this the time of the Gentiles? When is the earliest that the Great Tribulation can begin? What is the Day of the Lord?