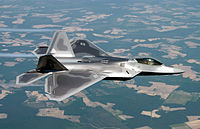 The USA ended up dropping bombs it had not intended in Australia's Great Barrier reef:
July 21, 2013
CANBERRA, Australia: Two American fighter jets dropped four unarmed bombs into Australia's Great Barrier Reef Marine Park last week when a training exercise went wrong, the U.S. Navy said, angering environmentalists.

The two AV-8B Harrier jets launched from aircraft carrier USS Bonhomme Richard each jettisoned an inert practice bomb and an unarmed laser-guided explosive bomb into the World Heritage-listed marine park off the coast of Queensland state on Tuesday, the U.S. 7th Fleet said in a statement Saturday…None exploded…

.

The emergency happened on the second day of the biennial joint training exercise Talisman Saber, which brings together 28,000 U.S. and Australian military personnel over three weeks.
Since none exploded, why report about this?
My report is intended to remind everyone that the USA and Australia, despite their geographic distance from each other, are close military allies.  Australia is one of only four counties (the UK, Canada, and New Zealand are the others) that is exempt from certain types of espionage from the USA government because it is considered to be a 'close friend' (see EU tells USA to stop spying on it as it asks for more information).
Last week, a survey was released that showed that 71% of Australians are concerned about the growing strength of the People's Liberation Army of China (International survey reflects rise of China's power and influence, and some USA issues.).  A reader sent me an email a few days ago about military steps that some believe that the USA is taking related to China:
The Pentagon has concluded that the time has come to prepare for war with China, and in a manner well beyond crafting the sort of contingency plans that are expected for wide a range of possible confrontations. It is a momentous conclusion that will shape the United States' defense systems, force posture, and overall strategy for dealing with the economically and militarily resurgent China. Thus far, however, the military's assessment of and preparations for the threat posed by China have not received the high level of review from elected civilian officials that such developments require. The start of a second Obama administration provides an opportunity for civilian authorities to live up to their obligations in this matter and to conduct a proper review of the United States' China strategy and the military's role in it.
China is becoming a military distraction for the USA and others, and while its threat appears carnally valid, the reality is that China is not, of itself, prophesied to takeover the USA (Europe is, see also Can You Prove that the Beast to Come is European?).  Because of its focus on China as well as domestic concerns, the USA is not only overlooking the threat from Europe, it is actually assisting Europe in a variety of military ways (including technology, information, strategy, and actions) that will assist Europe in taking over the USA (watch also Will USA Spying Help the Beast Power?).
But in 2009 in my book 2012 and the Rise of the Secret Sect, I wrote that China may take over Australia, and I still believe that.
I also warned the day it was announced that she became Prime Minister of Australia that I felt that Julia Gillard would take steps to fulfill prophecies that also could get the Chinese interested in Australia (see Australia Now Has a Female Prime Minister: Prophetic Ramifications?); later I added more specifics (Gillard and Obama Finalize Australia Military Deal).  And later her steps did upset the Chinese, and the Chinese made militaristic statements that confirmed my prediction about this (Australia accepts US troops, China not pleased).
So, while the bomb dropping by the USA in the Great Barrier Reef was not originally planned, military exercises with Australia were. While carnally speaking this type of military cooperation will appear to make sense to both the USA and Australia, it will not end up well for either of them.
Some items of related interest may include:
Anglo – America in Prophecy & the Lost Tribes of Israel Are the Americans, Canadians, English, Scottish, Welsh, Australians, Anglo (non-Dutch) Southern Africans, and New Zealanders descendants of Joseph? Where are the lost ten-tribes of Israel? Who are the lost tribes of Israel? What will happen to Jerusalem and the Jews in Israel? Will God punish the U.S.A., Canada, United Kingdom, and other Anglo nations? Why might God allow them to be punished first?
Will USA Spying Help the Beast Power? Various allegations have surfaced about the United States government spying on its own citizens as well as its supposed allies in the European Union. Whether or not all the espionage allegations are true, and the main ones have not been publicly denied by the government of the USA, the reality is that this does have prophetic ramifications and will help the Beast of Revelation. This video provides quotes from the Bible showing how this is so. The USA is placing itself in a position to be taken over and its response to the allegations will make it easier for the Europeans to do so.
Europa, the Beast, and Revelation Where did Europe get its name? What might Europe have to do with the Book of Revelation? What about "the Beast"? Is an emerging European power "the daughter of Babylon"? What is ahead for Europe? Here is a link to a video titled: Can You Prove that the Beast to Come is European?
Barack Obama, Prophecy, and the Destruction of the United States-Second Edition for Second Obama Term This is a 160 page book for people truly interested in prophecies related to Barack Obama and the United States, including learning about many that have already been fulfilled (which the book documents in detail) and those that will be fulfilled in the future. It also has a chapter about a Republican choice. This book is available to order at www.barackobamaprophecy.com. The physical book can also be purchased at Amazon from the following link: Barack Obama, Prophecy, and the Destruction of the United States: Is Barack Obama Fulfilling Biblical, Islamic Catholic, Kenyan, and other America-Related Prophecies? What About Republican Leaders? Second Edition for Second Obama Term.
Barack Obama, Prophecy, and the Destruction of the United States-Second Term-Amazon Kindle edition. This electronic version is available for only US$2.99. And you do not need an actual Kindle device to read it. Why? Amazon will allow you to download it to almost any device: Please click HERE to download one of Amazon s Free Reader Apps. After you go to for your free Kindle reader and then go to Barack Obama, Prophecy, and the Destruction of the United States-Second Term-Amazon Kindle edition.
China, Its Biblical Past and Future, Part 1: Genesis and Chinese Characters This article provides information showing that the Chinese peoples must have known about various accounts in the Book of Genesis up until their dispersion after the Tower of Babel.
China, Its Biblical Past and Future, Part 2: The Sabbath and Some of God's Witness in China When did Christianity first come to China? And is there early evidence that they observed the seventh day sabbath?
Asia in Prophecy What is Ahead for China? Is it a "King of the East"? What will happen to nearly all the Chinese, Russians, and others of Asia? China in prophecy, where?
Continuing Church of God The group striving to be most faithful amongst all real Christian groups to the word of God
CCOG.ASIA We in the Continuing Church of God also have the url www.ccog.asia which has a focus on Asia and has various articles in Mandarin Chinese as well as some in English, with some in items in the Tagalog language in progress that are intended to be added.