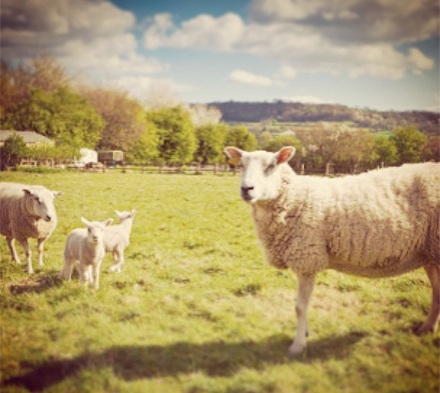 Do not fear, little flock, for it is your Father's good pleasure to give you the kingdom. (Luke 12:32)
The Continuing Church of God is pleased to announce its latest suggested sermon: Universal Offer of Salvation: All Are to Know Jesus, But When?, which is at its ContinuingCOG channel.
The Bible teaches that there is only one name under heaven given by which humans can be saved.  Yet, most of humanity never heard the name of Jesus in days past, and even less have ever heard the true gospel.  Did God blind any?  If so, why? Will "all flesh see the salvation of God" (Luke 3:6)? This is the third part of a scripture-based series of sermons by Dr. Thiel that reveal various 'mysteries' concerning salvation that most who claim to be Christian simply do not understand.
Some items of possibly related interest may include the following:
Universal Offer of Salvation: There Are Hundreds of Verses in the Bible Supporting the Doctrine of True Apocatastasis Do you believe what the Bible actually teaches on this? Will all good things be restored? Will God call everyone? Will everyone have an opportunity for salvation? Does God's plan of salvation take rebellion and spiritual blindness into account? Related sermon videos include Universal Offer of Salvation I: God is love and Universal Offer of Salvation: The Age to Come and the 'Little Flock'.
Jesus: The Son of God and Saviour Who was Jesus? Why did He come to earth? What message did He bring? Is there evidence outside the Bible that He existed? Here is a YouTube sermon titled Jesus: Son of God and Saviour.
COGwriter Position on Other Churches and Religions What is the fate of those who do not know Christ? What about those who profess Christ outside the Church of God?
Hope of Salvation: How the Continuing Church of God differ from most Protestants How the real Church of God differs from mainstream/traditional Protestants, is perhaps the question I am asked most by those without a Church of God background.
Bible News Prophecy channel. Dr. Thiel has produced several YouTube videos for the BibleNewsProphecy channel.
ContinuingCOG channel. Dr. Thiel has produced YouTube video sermons for this channel. Note: Since these are sermon-length, they can take a little longer to load than other YouTube videos.