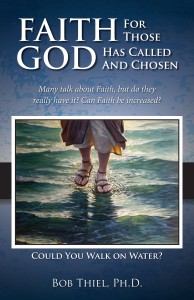 Do Christians ever have a problem with smoking and drunkenness?  Some do.
Notice also the following from someone in the Continuing Church of God which he titled A Twist of Faith:
I have an unusual aspect of faith that I went through. I am a recovering alcoholic and smoker. When I first became a member of WCG in 1982 (I think), I smoked and drank. I knew I couldn't continue in the Church without repentance and therefore quitting. I prayed to God regarding smoking (drinking wasn't that bad in those days) and through His Word, I quit. After falling away (sometime in the late 90's, I think), I started smoking again and drinking became quite severe. I longed for the days when God was in my life (I know I was the one that left) when a friend of mine with similar feelings found the CCOG. We both immediately felt God said, "OK, here you go. Seek and ye shall find".

The problem was I was back smoking and drinking and knowing I couldn't continue with those habits. I was actually afraid to pray to God to quit smoking and drinking because I KNEW HE WOULD DO IT! I was scared to death to go without tobacco. The thought of having to deal with the irritability associated with quitting until my body was functioning normally was more than I wanted to deal with. The thought of night sweats and raw nerves until my body readjusted to no alcohol was really scarey. These feelings were real and they kept me from turning to God. I tried to quit smoking on my own, every minute was an ordeal. I tried to quit drinking on my own, I was wringing wet with sweat at night and my legs screamed with "restlessness". I lasted a couple of days at most each time I tried. It always reinforced my fear of praying to God for help because I knew He would help and I would have to go through the ordeal just described. I just kept putting off quitting because of fear.

I was so bothered by my behavior and knew I couldn't continue with the way I was going that I finally asked God to make me quit. He did, just like I knew He would. I threw my burden on Christ and said "here it's yours". Now I waited for the irritability of no cigarettes and the dreaded night sweats. They never came.

In my fear I forgot how merciful God is. I thank Him hour by hour for stopping me from smoking and drinking. I use this experience to try to let go of my fears in other areas and let the gift of God increase my faith.
Christians can ask God for assistance in stopping smoking. Christians need to have faith in God God wants people to change/repent (Acts 17:30)–which means that, despite its difficulties it can be done (cf. 1 Corinthians 10:13). The sooner one starts the better one will be.
The latest free pdf booklet from the Continuing Church of God is available online and is titled Faith for Those God has Called and Chosen.
Several items of possibly related interest include:
Should Christians Smoke Tobacco? Is smoking a sin? What does the Bible teach? What have COG leaders written? Can smokers change? What about marijuana?
Marijuana: Should a Christian Get High? There is increasing acceptance of the use of marijuana. How should Christians view this? Here is a related video titled How Should a Christian View Marijuana?
Alcohol: Blessing or Curse? This is an article from the old Good News magazine that attempts to answer this question.
Binge Alcohol Drinking and the Bible Many college students and others overindulge in alcohol. Are there health risks? What does the Bible teach?
Faith for those God has Called and Chosen What is faith? Can faith be increased? Are you saved by faith? What about works? Do Christians need to keep the Ten Commandments? What is the 'faith chapter'? How do the just live by faith? Is faith one of the weightier matters of the law? How does faith come? Here is a link to a pdf. booklet titled Faith for Those God has Called and Chosen. Here is a link to a related sermon titled: Faith for the Called and Chosen. Here is a link to shorter version of the written article in Mandarin Chinese 一篇关于信仰的小文章
Obesity, processed foods, health risks, and the Bible Does the Bible warn about the consequences of being obese? Is overeating dangerous? Is gluttony condemned? What diseases are associated with eating too much refined foods? A related video would be Eating Right, Eating Too Much, and Prophecy.
Living as a Christian: How and Why? In what ways do Christians live differently than others. What about praying, fasting, tithing, holy days, and the world? There is also a YouTube video related to that also called: Living as a Christian: How and Why?
Overcoming Sin What is sin? How are Christians suppose to overcome it? Here is also a link to a video titled How to Overcome Sin.
How to Prevent Sin This is an article by Herbert W. Armstrong.
Just What Do You Mean Conversion? Many think that they are converted Christians. But are they? Would you like to know more about conversion. Herbert W. Armstrong wrote this as a booklet on this important subject.