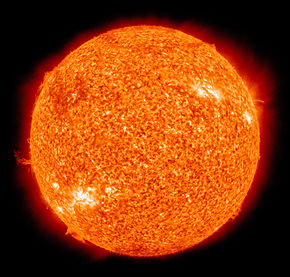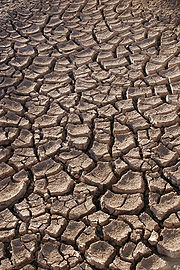 Iran and Iraq have been hit by near record heat:
August 1, 2015

Scorching 'heat dome' over Middle East sees temperatures soar to 165F in Iran
Saturday, 1 August 2015

The Iranian city of Bandar Mahshahr on Friday registered a near record heat index high, as 46- degree heat coupled with a humidity of 90% led one meteorologist to describe the city's stifling climate as one of the most "extreme readings ever in the world."

The combination of heat and humidity is what makes what experts classify weather into the heat index – what the temperature actually feels like. … High summer temperatures are common in Iraq, but widespread power and water cuts complicate everyday life when the temperatures soar. http://english.alarabiya.net/en/variety/2015/08/01/Iranian-city-swelters-under-record-heat.html

August 1, 2015

People may be moaning about the disappointing summer here in the UK, but spare a thought for the residents of Bandar Mahshahr, in south-west Iran, where temperatures hit a totally unbearable 165F (74C) on the heat index (or 'feel-like' temperature) yesterday.

Meanwhile, in neighbouring Iraq – where temperatures in the capital, Baghdad, hit 126F (52C) this week – authorities declared a mandatory four-day holiday and urged people to stay inside and drink lots of water. http://metro.co.uk/2015/08/01/temperatures-in-iran-go-through-the-roof-hitting-165f-74c-on-the-heat-index-5322204/#ixzz3haxhUGxg
There have been some power outages in those areas and trying to cope with temperatures that high without air conditioning must be difficult.  Those affected are in my prayers.
Over here in California, wildfires (partially because of the prolonged drought conditions here) have continued and caused problems:
August 1, 2015

In all, 9,000 firefighters worked 24 large fires Saturday in California, where a four-year drought has created ideal conditions for a wildfires, said the state agency Cal Fire.

In fact, thousands of lightning strikes since Thursday ignited hundreds of small wildfires, but those thunderstorms brought little rain, authorities said, and the smaller fires became part of larger fire complexes.

Threats of dry thunderstorms will continue through the weekend, elevating fire dangers, especially in northern California, where officials posted red flag warnings.

Gov. Jerry Brown declared a state of emergency Friday to help gather additional resources to fight the statewide fires. The California National Guard has sent nine helicopters to help quell the flames.

The fires ranged in size. The deadly Frog Fire, for example, consumed at least 800 acres since it was spotted Thursday. Among the bigger blazes, however, was the Rocky Fire that burned 22,500 acres in Lake County, and it raged uncontrollably Saturday, with containment only at 5%, authorities said. …

California's record-setting drought, entering its fourth year, has "turned much of the state into a tinderbox," Gov. Brown said.Temperatures in Sacramento and other areas of northern California, where many of the fires are located, have topped 100 degrees recently. http://www.cnn.com/2015/08/01/us/california-wildfires/
Of course, there are also droughts in parts of Europe, Asia, Africa and elsewhere.
Droughts and weather problems, including floods and high heat, can contribute to food shortages, higher food prices, and sometimes famines.
The Book of Revelation tells of a time of high heat and fire coming, and it does not seem to limit it to places like Iran, Iraq, or California:
8 Then the fourth angel poured out his bowl on the sun, and power was given to him to scorch men with fire. 9 And men were scorched with great heat, and they blasphemed the name of God who has power over these plagues; and they did not repent and give Him glory. (Revelation 16:8-9)
Why?
The Bible shows:
30 God…commands all men everywhere to repent (Acts 17:30)
And weather-problems are one way that God uses to urge people to repent (cf. Haggai 2:17).
Now, does this mean that those most affected by weather are necessarily worse sinners than those less affected?
The biblical answer is no.
Notice the words of Jesus:
45…He makes His sun rise on the evil and on the good, and sends rain on the just and on the unjust. (Matthew 5:45)

4 Or those eighteen on whom the tower in Siloam fell and killed them, do you think that they were worse sinners than all other men who dwelt in Jerusalem? 5 I tell you, no; but unless you repent you will all likewise perish. (Luke 13:4-5)
God uses weather and other events to warn people.
There is a cost to sin and we are seeing some of that in the weather patterns.
But it should be noted that after God's kingdom is established, the time will come when none will be harmed by high heat:
14…So he said to me, "These are the ones who come out of the great tribulation, and washed their robes and made them white in the blood of the Lamb. 15 Therefore they are before the throne of God, and serve Him day and night in His temple. And He who sits on the throne will dwell among them. 16 They shall neither hunger anymore nor thirst anymore; the sun shall not strike them, nor any heat; 17 for the Lamb who is in the midst of the throne will shepherd them and lead them to living fountains of waters. And God will wipe away every tear from their eyes." (Revelation 7:14-17)
"Thy kingdom come!" (Matthew 6:10, KJV).
Some items of related interest may include:
Weather Blessings and Sorrows Are weather problems a warning? What should be done? What does the Bible teach about weather? What about floods, droughts, heat, earthquakes, tornadoes, and solar storms? Here is a related YouTube video Does God Use Weather? A related item in the Spanish language would be Bendiciones y maldiciones del clima.
Canada in Prophecy: What Does Bible Prophecy, Catholic Prophecy, and other Predictions Suggest About the Future of Canada? There are prophecies that suggest involvement with Canada. And many are not positive about its future.
Anglo – America in Prophecy & the Lost Tribes of Israel Are the Americans, Canadians, English, Scottish, Welsh, Australians, Anglo-Saxon (non-Dutch) Southern Africans, and New Zealanders descendants of Joseph? Where are the lost ten-tribes of Israel? Who are the lost tribes of Israel? What will happen to Jerusalem and the Jews in Israel? Will God punish the U.S.A., Canada, United Kingdom, and other Anglo-Saxon nations? Why might God allow them to be punished first? Here is a link to the Spanish version of this article: Anglo-América & las Tribus Perdidas de Israel. Information is also in the YouTube sermons titled Where are the Ten Lost Tribes? Why does it matter? and British are the Covenant People. A short YouTube of prophetic interest may be Barack Obama and the State of the Apocalypse.
When Will the Great Tribulation Begin? Can the Great Tribulation begin today? What happens before the Great Tribulation in the "beginning of sorrows"? What happens in the Great Tribulation and the Day of the Lord? Is this the time of the Gentiles? When is the earliest that the Great Tribulation can begin? What is the Day of the Lord? Who are the 144,000? Here is a version of the article in the Spanish language: ¿Puede comenzar la Gran Tribulación en 2015? ¿Es el Tiempo de los Gentiles? You can also see the English language video The Great Tribulation Will Not Begin Before 2017. You can also see the English language sermon video: The Great Tribulation from the Mount of Olives.
Iraq, the King of the South, Armageddon, and Prophecy What will happen to Iraq? Is it the prophesied Mystery Babylon? What is Armageddon and how does that have to do with Iraq? Here is a related video Iraq, Armageddon, & Prophecy.
Iran in Prophecy Is Iran in Bible prophecy? If so, what does the Bible teach? What names, other than Persia, may be used to describe Iran? There is also a YouTube video titled Iran in Prophecy. Here is a related video Iran In Prophecy.
The Gospel of the Kingdom of God was the Emphasis of Jesus and the Early Church Did you know that? Do you even know what the gospel of the kingdom is all about? You can also see a YouTube video sermon The Gospel of the Kingdom.
Just What Do You Mean the Kingdom of God? A booklet that was written by Herbert Armstrong answers questions about the Kingdom.
Did The Early Church Teach Millenarianism? Was the millennium (sometimes called chiliasm) taught by early Christians? Who condemned it? Will Jesus literally reign for 1000 years on the earth? Is this time near? A related sermon is titled The Millennium.
Does God Have a 6,000 Year Plan? What Year Does the 6,000 Years End? Was a 6000 year time allowed for humans to rule followed by a literal thousand year reign of Christ on Earth taught by the early Christians? Does God have 7,000 year plan? What year may the six thousand years of human rule end? When will Jesus return? 2021 or 20xx? There is also a video titled The 6000 Year Plan: Is the end of humanity's reign almost up?