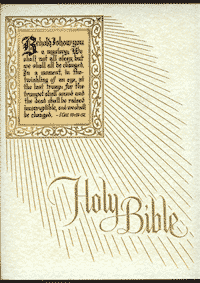 VS.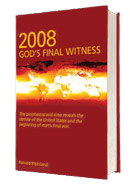 Ronald Weinland Says His Books and His Interpretations of the Bible Are What He Wants Potential Supporters to Study. The COGwriter Site Instead Urges Those Interested in Him and End-Time Prophecies to Spend More Time Checking His Writings with the Bible.
While Ronald Weinland has spread a lot of falsehood, perhaps one of the most disturbing from a theological perspective is the following which is part of his explanation of his so-called 38th "truth".  Without going into all his points, the following is what I wish to focus on:
In order to enter into the God family one must be tried and tested over many years and not just for a mere 3 1/2 years or less.
Based on what?
Has he not read the parable of the workers of the vineyard?  Notice what Jesus Himself taught:
1 "For the kingdom of heaven is like a landowner who went out early in the morning to hire laborers for his vineyard. 2 Now when he had agreed with the laborers for a denarius a day, he sent them into his vineyard. 3 And he went out about the third hour and saw others standing idle in the marketplace, 4 and said to them, 'You also go into the vineyard, and whatever is right I will give you.' So they went. 5 Again he went out about the sixth and the ninth hour, and did likewise. 6 And about the eleventh hour he went out and found others standing idle, and said to them, 'Why have you been standing here idle all day?' 7 "They said to him, 'Because no one hired us.' He said to them, 'You also go into the vineyard, and whatever is right you will receive.' 8 "So when evening had come, the owner of the vineyard said to his steward, 'Call the laborers and give them their wages, beginning with the last to the first.' 9 "And when those came who were hired about the eleventh hour, they each received a denarius. 10 But when the first came, they supposed that they would receive more; and they likewise received each a denarius. 11 And when they had received it, they complained against the landowner, 12 saying, 'These last men have worked only one hour, and you made them equal to us who have borne the burden and the heat of the day.' 13 "But he answered one of them and said, 'Friend, I am doing you no wrong. Did you not agree with me for a denarius? 14 Take what is yours and go your way. I wish to give to this last man the same as to you. 15 Is it not lawful for me to do what I wish with my own things? Or is your eye evil because I am good?' 16 "So the last will be first, and the first last. For many are called, but few chosen." (Matthew 20:1-16)
Jesus was clear that salvation was dependent upon God's calling, not the length of time one was called.
Sadly, Ronald Weinland does not understand the Bible.
Several articles of possibly related interest may include:
Concerns About Ronald Weinland's Church of God-Preparing for the Kingdom of God Ronald Weinland falsely claims to be one of the two witnesses God is raising up and that the end will come in 2008. Why is he a false prophet? He also has at least one other view that suggests that he is not part of the Church of God.
Why Be Concerned About False and Heretical Leaders? There have been many false leaders–here is some of why you should be concerned about them.
Hope of Salvation: How the Living Church of God differ from most Protestants How the Living Church of God differs from mainstream/traditional Protestants, is perhaps the question I am asked most by those without a Church of God background.
Who Are The Two Witnesses? What is their job? What does the Bible reveal? What has the Church of God taught on this subject? Might even Roman Catholic prophecies give some clues here?