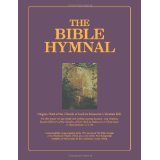 Are you grateful for what you have or are you mainly a complainer?
I regularly hear from poor, and often hungry, people in Africa. Their situations and problems remind me how grateful those of us in Western cultures should be for at least the physical blessings we have.
Do you give thanks to God? Does the Bible actually say to do that?
Does the Bible say anything about people who are not thankful?
Should you be giving thanks to God? For what?
What are some of the fruits of not being thankful?
This article will address those subjects and more. (Here is a link to a related sermon titled: Ingratitude and Giving Thanks.)
Unthankfulness was prophesied.
The New King James Version of the Bible has the word 'thank' 25 times, 'thanks' 75 times, 'thankful' 3 times, and 'thanksgiving' 32 times. It also has the word 'praise' 237 times and 'praises' 11 times.
Thanks and praise must be important to God. And God must think it is important for us to know.
Yet, the Bible teaches that in the last days, people will be selfish and unthankful:
1 But know this, that in the last days perilous times will come: 2 For men will be lovers of themselves, lovers of money, boasters, proud, blasphemers, disobedient to parents, unthankful, unholy, 3 unloving, unforgiving, slanderers, without self-control, brutal, despisers of good, 4 traitors, headstrong, haughty, lovers of pleasure rather than lovers of God, 5 having a form of godliness but denying its power. And from such people turn away! (2 Timothy 3:1-6)
Notice that God does not want His people to associate much with the selfish who are unthankful. God wants His people to have gratitude, not ingratitude.
Unthankful people are often unhappy, and often unloving.
Notice what is prophesied towards those who will not serve God with joy:
47 "Because you did not serve the Lord your God with joy and gladness of heart, for the abundance of everything, 48 therefore you shall serve your enemies, whom the Lord will send against you, in hunger, in thirst, in nakedness, and in need of everything; and He will put a yoke of iron on your neck until He has destroyed you. 49 The Lord will bring a nation against you from afar, from the end of the earth, as swift as the eagle flies, a nation whose language you will not understand, 50 a nation of fierce countenance, which does not respect the elderly nor show favor to the young. (Deuteronomy 28:47-51)
Oddly, people seem to think that complaining makes them happy. Many are selfish and seem to think that complaining is better for them than giving thanks.
Some seem to complain because they are Christian! Yet, God expects His people to be joyous:
22 But the fruit of the Spirit is love, joy, peace, longsuffering, kindness, goodness, faithfulness, 23 gentleness, self-control. Against such there is no law. (Galatians 5:22-24)
People who are joyous and longsuffering tend to be thankful.
The Continuing Church of God is pleased to suggest this sermon from its ContinuingCOG channel:

1:14:34

Are you thankful? Does the Bible teach that you are supposed to be? What did Dibar Apartian write was 'the most common sin'? What does the Bible say about thanks and praise? Is ingratitude warned against? Is unthankfulness prophesied? Can the thankful commit the unpardonable sin? What should you be thankful for? Dr. Thiel addresses these issues and more.
Here is a link to the sermon: Ingratitude and Giving Thanks.
Some items of related interest may include:
Giving Thanks Are Christians supposed to give thanks? Why? Is unthankfulness warned against? Here is a link to two related sermons titled: and Ingratitude and Giving Thanks.
What is the Unpardonable Sin? What is it? Can you repent of it? Do you know what it is and how to avoid it? Here is a link to a related sermon video The Unpardonable Sin and the Prodigal Son.
Praises to Jesus Christ or Biblical Hymns: Which Should Christians Primarily Sing? This biblical article on music is in response to an advertisement critical of WCG's 1974 The Bible Hymnal. It also address early church practices here.
The Bible Hymnal via Amazon. This is the paperback edition of the hymnal used by the Continuing Church of God. It consists of all the songs that were part of the 1974 edition of 'The Bible Hymnal' used by the old Worldwide Church of God, plus ten other hymns that Herbert Armstrong approved that were written by Ross Jutsum. The songs in this book are essentially the Psalms and other passages in the Bible set to music. To access it free online, click: The Bible Hymnal. Amazon sells a hard copy of The Bible Hymnal for $8.99.
The Gospel of the Kingdom of God This free online pdf booklet has answers many questions people have about the Gospel of the Kingdom of God and explains why it is the solution to the issues the world is facing. Here are links to three related sermons: The World's False Gospel, The Gospel of the Kingdom: From the New and Old Testaments, and The Kingdom of God is the Solution.
Where is the True Christian Church Today? This free online pdf booklet answers that question and includes 18 proofs, clues, and signs to identify the true vs. false Christian church. Plus 7 proofs, clues, and signs to help identify Laodicean churches. A related sermon is also available: Where is the True Christian Church? Here is a link to the booklet in the Spanish language: ¿Dónde está la verdadera Iglesia cristiana de hoy? Here is a link in the German language: WO IST DIE WAHRE CHRISTLICHE KIRCHE HEUTE? Here is a link in the French language: Où est la vraie Église Chrétienne aujourd'hui?
Continuing History of the Church of God This pdf booklet is a historical overview of the true Church of God and some of its main opponents from Acts 2 to the 21st century. Related sermon links include Continuing History of the Church of God: c. 31 to c. 300 A.D. and Continuing History of the Church of God: 4th-16th Centuries and Continuing History of the Church of God: 17th-20th Centuries. The booklet is available in Spanish: Continuación de la Historia de la Iglesia de Dios, German: Kontinuierliche Geschichte der Kirche Gottes, and Ekegusii Omogano Bw'ekanisa Ya Nyasae Egendererete.