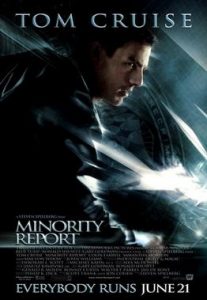 Innocent until proven guilty or presumed guilty until proven innocent?
Well, here is what the Bill of Rights in the US Constitution states:
6th Amendment

These rights are given to all men or women under trial for any sort of wrongdoing. They establish the "innocent until proven guilty" mantra that is present in the United States legal system.
Yet on this point, the USA has been changing. Federal agencies such as the Department of Homeland Security and the Internal Revenue Service long ago put the burden of proof of innocent on the accused–despite the 6th amendment.
Notice the following from John Whitehead:
Total Tyranny: We'll All Be Targeted Under the Government's New Precrime Program

May 19, 2021

"There is now the capacity to make tyranny total in America."― James Bamford …

In the same week that the U.S. Supreme Court unanimously declared that police cannot carry out warrantless home invasions in order to seize guns under the pretext of their "community caretaking" duties, the Biden Administration announced its plans for a "precrime" crime prevention agency.

Talk about taking one step forward and two steps back.

Precrime, straight out of the realm of dystopian science fiction movies such as Minority Report, aims to prevent crimes before they happen by combining widespread surveillance, behavior prediction technologies, data mining, precognitive technology, and neighborhood and family snitch programs to enable police to capture would-be criminals before they can do any damage.

This particular precrime division will fall under the Department of Homeland Security, …

The intent, of course, is for the government to be all-seeing, all-knowing and all-powerful in its preemptive efforts to combat domestic extremism. …

In the blink of an eye, ordinary Americans will find themselves labeled domestic extremists for engaging in lawful behavior that triggers the government's precrime sensors.

Of course, it's an elaborate setup: we'll all be targets.

In such a suspect society, the burden of proof is reversed so that guilt is assumed and innocence must be proven.

It's the American police state's take on the dystopian terrors foreshadowed by George Orwell, Aldous Huxley and Phillip K. Dick all rolled up into one oppressive pre-crime and pre-thought crime package.

What's more, the technocrats who run the surveillance state don't even have to break a sweat while monitoring what you say, what you read, what you write, where you go, how much you spend, whom you support, and with whom you communicate.

Computers now do the tedious work of trolling social media, the internet, text messages and phone calls for potentially anti-government remarks, all of which is carefully recorded, documented, and stored to be used against you someday at a time and place of the government's choosing.

In this way, with the help of automated eyes and ears, a growing arsenal of high-tech software, hardware and techniques, government propaganda urging Americans to turn into spies and snitches, as well as social media and behavior sensing software, government agents are spinning a sticky spider-web of threat assessments, behavioral sensing warnings, flagged "words," and "suspicious" activity reports aimed at snaring potential enemies of the state. …

The following activities are guaranteed to get you censored, surveilled, eventually placed on a government watch list, possibly detained and potentially killed.

Use harmless trigger words like cloud, pork and pirates: The Department of Homeland Security has an expansive list of keywords and phrases it uses to monitor social networking sites and online media for signs of terrorist or other threats. While you'll definitely send up an alert for using phrases such as dirty bomb, Jihad and Agro terror, you're just as likely to get flagged for surveillance if you reference the terms SWAT, lockdown, police, cloud, food poisoning, pork, flu, Subway, smart, delays, cancelled, la familia, pirates, hurricane, forest fire, storm, flood, help, ice, snow, worm, warning or social media.

Use a cell phone: Simply by using a cell phone, you make yourself an easy target for government agents—… Mention any of the so-called "trigger" words in a conversation or text message, and you'll get flagged for sure.

Drive a car: Unless you've got an old junkyard heap without any of the gadgets and gizmos that are so attractive to today's car buyers (GPS, satellite radio, electrical everything, smart systems, etc.), driving a car today is like wearing a homing device: you'll be tracked from the moment you open that car door thanks to black box recorders and vehicle-to-vehicle communications systems …. https://www.rutherford.org/publications_resources/john_whiteheads_commentary/total_tyranny_well_all_be_targeted_under_the_governments_new_precrime_program
It is not just the USA. Notice the following a couple of years ago related to Canada:
Canada Creates 'Risk Tracking Database' with Disturbing Parallels to China's Social Credit System

Canada has assembled a "Risk-Driven Tracking Database" (RTD) that collates a great deal of information about people who are vulnerable to crime and misfortune, making them known to social service agencies and law enforcement so they can benefit from proactive services.

March 2, 2019

The benevolent goal of the program is to find at-risk people before they are victimized or harm themselves, but the resulting system has disturbing parallels to the decidedly non-benevolent "social credit system" created by China's pervasive surveillance state. https://www.breitbart.com/national-security/2019/02/28/canada-creates-risk-tracking-database-disturbing-parallels-chinas-social-credit-system/

Whatever happened to Canada, our sweet little sister to the North? Well, for one thing, she elected a foaming-at-the-mouth, stark raving Liberal as their leader. Under his auspices, Canada has passed a bill into law making it a crime to use the wrong pronoun when addressing transgenders, partnered with Google to create the first Mark Of The Beast surveillance 'smart city, and voted to legalize beastiality. Not satisfied to rest on the laurels of these dubious accomplishments, Trudeau's Canada is now instituting pre-crime prevention, like from the movie 'Minority Report'.

China's bizarre 'Social Credit System' … showed … much it had it common with the coming Mark Of The Beast world system? Well, Canada's Risk-driven Tracking Database is very similar to that …

he Risk-driven Tracking Database (RTD) is part of a collaborative approach to policing called the Hub model that partners cops, school staff, social workers, health care workers, and the provincial government.

These "pre-crime" interventions can often be a simple chat, but many involve minors, and some end in forced hospitalization or arrest. The Hub model is now in use in more than 100 cities across Canada.

Information about people believed to be "at risk" of becoming criminals or victims of harm is shared between civilian agencies and police and is added to the database when a person is being evaluated for a rapid intervention intended to lower their risk levels. 03/02/19 https://www.nowtheendbegins.com/canada-recording-negative-behaviour-citizens-risk-driven-tracking-database-pre-crime-mark-of-the-beast-end-times/
Long ago, my wife and I saw the 2002 movie 'Minority Report.' In it, government agents would arrest people for crimes that the government said they would commit in the future. Here is some information about it:
Minority Report is a 2002 American neo-noir science fiction action film[5] directed by Steven Spielberg, starring Tom Cruise, and loosely based on the 1956 short story "The Minority Report" by Philip K. Dick. The picture is set primarily in Washington, D.C., and Northern Virginia in the year 2054, where PreCrime, a specialized police department, apprehends criminals based on foreknowledge provided by psychics called "precogs". (Wikipedia, retrieved 05/22/21)
We are getting closer to that type of thing in many parts of the world–but instead of 'precogs" being used, police profiles, internal espionage, use of 'political' & religious words, and 'artificial intelligence ' are getting involved.
What governments are working on are not the way to stop crime. We have a sermon on crime that some may wish to watch: Crime and How it Will be Stopped!
With COVID-blamed restrictions, governments have become more totalitarian. Much of the world is moving towards more monitoring, like an Orwellian society.
Notice the also the following from a couple of years ago in the USA:
It's called the "Mail Cover Program" and it's run by the U.S. Postal Service (USPS). Yes, even the Post Office is spying on us, writes John Kiriakou.

February 28, 2019

The Mail Cover Program allows postal employees to photograph and send to federal law enforcement organizations (FBI, DHS, Secret Service, etc.) the front and back of every piece of mail the Post Office processes. It also retains the information digitally and provides it to any government agency that wants it—without a warrant. … the Postal Service doesn't have to answer to anybody – my attorneys, my judge, even its own Inspector General. It doesn't need a warrant to spy on me (or my family) and it doesn't have to answer even to a member of Congress who might inquire as to why the spying was happening in the first place.

The problem is not just the sinister nature of a government agency (or quasi-government agency) spying on individuals with no probable cause or due process, although those are serious problems. It's that the program is handled so poorly and so haphazardly that in some cases surveillance was initiated against individuals for no apparent law enforcement reason and that surveillance was initiated by Postal Service employees not even authorized to do so. Again, there is no recourse because the people under surveillance don't even know that any of this is happening. https://consortiumnews.com/2019/02/28/john-kiriakou-neither-rain-sleet-nor-snow-will-stop-the-post-office-from-spying-on-you/
Let me add that banks in the USA, Canada, and around the world are also expected to spy on account holders.
And then there is 'Artificial Intelligence.'
The Bible shows that crimes that do not now exist, like buying and selling without the Mark of the Beast (Revelation 13:16-18) will seemingly involve Artificial Intelligence. Related to that, we put together a couple of videos:
Billionaire Elon Musk declared he was worried that artificial intelligence (AI) may lead to the rise of an "immortal dictator," a "godlike" entity that could take over the world. Is this accurate, or at least, close in some ways? Does Bible prophecy foretell of the rise of an immoral leader who considers himself above all gods? Will this result in great destruction? What is AI? How might it fit in with various prophecies? Was the increase in technological knowledge we now have prophesied over 2000 years ago? Will 666's control over buying and selling involve any form of AI? Dr. Thiel goes over many scriptures, including prophetic ones, that involve human knowledge–which is the basis of AI. He also points out that when various prophesies were made, there was no technology capable of fulfilling them, but that because of computers, such ability exists now. Dr. Thiel also points out what Jesus will do about it.

Here is a link: Artificial Intelligence and Prophecy.
Bible prophecy shows that a militaristic European dictator will arise and his supporters will apparently use something like AI.
Of course, human enforcement will also be needed, and we recently put together a video on that:
The European Union is in the process of establishing the European Public Prosecutor's Office.This is a major, first-of-its-kind move, with the EU setting up a European-wide prosecutor's office that will have power to investigate and charge people for financial crimes committed against the EU. It looks like this type of office may end up persecuting those that do not have the mark of the Beast when they "buy or sell" as that will later be considered a financial crime in Europe. What does 666 mean? How has that name be calculated? How can we be certain that this is a prophecy for Europe and not Islam? Is the appointment of this new office of significant prophetic importance? Dr. Thiel addresses these issues and more by pointing to scriptures, news items, and historical accounts.
Here is a link to the sermonette video: EU Setting Up 666 Enforcer?
As far as an Orwellian society goes, we put together the following video:
In 1949, the late George Orwell wrote a disturbing book about a totalitarian government called "nineteen-eighty four." Despite laws that are supposed to protect freedom of speech and religion, we are seeing governments taking steps consistent with those that Geroge Orwell warned against. We are also seeing this in the media, academia, and in private companies like Google, Facebook, and Twitter. With the advent of technology, totalitarianism beyond what Orwell wrote is possible. Does the Bible teach the coming a totalitarian state similar to George Orwell's? What about the Antichrist and 666? Will things get worse? What is the solution? Dr. Thiel answers these questions and more. A written article of related interest is titled "Totalitarian controls getting closer–The Guardian pushing internet censorship."
As far as a 'surveillance police state' goes, this is something that Church of God writers have expected for some time.
Decades ago, an article titled ENTERING THE AGE OF TERROR in the old Plain Truth magazine in June 1977 said that as a response to terrorism we may see "that the inevitable result would be a repressive, authoritarian police state and the loss of civil liberties." This has been occurring.
Notice the following from the Bible:
1 Hear my voice, O God, in my meditation;
Preserve my life from fear of the enemy.
2 Hide me from the secret plots of the wicked,
From the rebellion of the workers of iniquity,
3 Who sharpen their tongue like a sword,
And bend their bows to shoot their arrows — bitter words,
4 That they may shoot in secret at the blameless;
Suddenly they shoot at him and do not fear.

5 They encourage themselves in an evil matter;
They talk of laying snares secretly;
They say, "Who will see them?"
6 They devise iniquities:
"We have perfected a shrewd scheme."
Both the inward thought and the heart of man are deep. (Psalm 64:1-6)
And while you might think that if you have done nothing wrong, you have nothing to fear from surveillance, consider that many in the government of the USA consider that not supporting homosexual marriages, transgenderism, etc. are extremist. I also saw someone once on a documentary that stated that people who believed in the millennium could not be trusted and should be considered as potential terrorists. The fact that we in the Continuing Church of God would be considered pacifists, does not change the fact that since we hold to millennial and other biblical views that we will not be improperly classified by government employees with various agendas.
Having biblical views are becoming more problematic in the USA, as well as in China, Canada, and in Europe.
The governments of the world are continuing to move towards becoming more totalitarian.
This will not end well for them (cf. Revelation 19). But the good news is that then we will see the Kingdom of God.
Some items of possibly related interest may include:
USA in Prophecy: The Strongest Fortresses Can you point to scriptures, like Daniel 11:39, that point to the USA in the 21st century? This article does. Two related sermon are available: Identifying the USA and its Destruction in Prophecy and Do these 7 prophesies point to the end of the USA?
Who is the King of the West? Why is there no Final End-Time King of the West in Bible Prophecy? Is the United States the King of the West? Here is a version in the Spanish language: ¿Quién es el Rey del Occidente? ¿Por qué no hay un Rey del Occidente en la profecía del tiempo del fin? A related sermon is also available: The Bible, the USA, and the King of the West.
Who is the King of the North? Is there one? Do biblical and Roman Catholic prophecies for the Great Monarch point to the same leader? Should he be followed? Who will be the King of the North discussed in Daniel 11? Is a nuclear attack prophesied to happen to the English-speaking peoples of the United States, Great Britain, Canada, Australia, and New Zealand? When do the 1335 days, 1290 days, and 1260 days (the time, times, and half a time) of Daniel 12 begin? When does the Bible show that economic collapse will affect the United States? In the Spanish language check out ¿Quién es el Rey del Norte? Here are links to two related videos: The King of the North is Alive: What to Look Out For and The Future King of the North.
Canada in Prophecy: What Does Bible Prophecy, Catholic Prophecy, and other Predictions Suggest About the Future of Canada? There are prophecies that suggest involvement with Canada. And many are not positive about its future. A sermon of related interest is also available: Canada in Prophecy.
Who is the Man of Sin of 2 Thessalonians 2? Is this the King of the North, the ten-horned beast of Revelation 13:1-11, or the two-horned Beast of Revelation 13:12-16? Some rely on traditions, but what does the Bible teach? Here is a related link in Spanish/español: ¿Quién es el Hombre de Pecado de 2 Tesalonicenses 2?; here is a link to a video in Spanish: ¿Quién es el 'hombre de pecado'? Here is a version in Mandarin: N;ÿ Œf/'Y'jNº'ÿ Here is a link to a related English sermon video titled: The Man of Sin will deceive most 'Christians'.
Might the U.S.A. Be Gone by 2028? Are there prophetic reasons to believe that the USA will not last two complete presidential terms? Yes. There is a tradition attributed to the Hebrew prophet Elijah that humanity had 6,000 years to live before being replaced by God's Kingdom. There are scriptures, writings in the Talmud, early Christian teachings that support this. Also, even certain Hindu writings support it. Here is a link to a related video: Is the USA prophesied to be destroyed by 2028? In Spanish: Seran los Estados Unidos Destruidos en el 2028?
The Great Tribulation: What Happens First? What events have happened? What are some events that are now happening? And what events need to happen for the Great Tribulation to start? Here is a link to a related sermon video: Counting Down to the Great Tribulation. Here is a video in the Spanish language: Contando los eventos y el inicio de la Gran Tribulación.
When Will the Great Tribulation Begin? 2021, 2022, or 2023? Can the Great Tribulation begin today? What happens before the Great Tribulation in the "beginning of sorrows"? What happens in the Great Tribulation and the Day of the Lord? Is this the time of the Gentiles? When is the earliest that the Great Tribulation can begin? What is the Day of the Lord? Who are the 144,000? Here is a version of the article in the Spanish language: ¿Puede la Gran Tribulación comenzar en el 2020 o 2021? ¿Es el Tiempo de los Gentiles? A related video is: 2021: The Great Tribulation or the Great Reset? Here is a video in the Spanish language: Es El 2021 el año  de La Gran Tribulación o el Grande Reseteo Financiero.
Is a Great Reset Coming? Klaus Schwab of the World Economic Forum has proposed a societal change that has been basically endorsed by the Vatican and many world leaders. Does the Bible prophesy a major reset? Here is a link to a related video: Will there be a "Great Reset"?
The Mark of Antichrist What is the mark of Antichrist? What have various ones claimed? Here is a link to a related sermon What is the 'Mark of Antichrist'?
Mark of the Beast What is the mark of the Beast? Who is the Beast? What have various ones claimed the mark is? What is the 'Mark of the Beast'?
China, Its Biblical Past and Future, Part 1: Genesis and Chinese Characters Where did the Chinese people come from? Japeth, Javan, Magog? Is there evidence that the Chinese peoples must have known about various accounts in the Book of Genesis up until their dispersion after the Tower of Babel? What do Chinese writings and characters help show? What about the Garden of Eden, Noah's Flood, and the Tower of Babel? Here is a link to a version of this article in Spanish: ¿Prueban los caracteres chinos la exactitud de la Biblia? A related sermon is also available: China's biblical past and prophetic actions.
China, Its Biblical Past and Future, Part 2: The Sabbath and Some of God's Witness in China When did Christianity first come to China? What about the Apostle Thomas? Did Confucius say anything to get the Chinese to possibly consider Christianity? Is there early evidence that they observed the seventh day sabbath? What about the Ten Commandments? What type of Church of God witness has there been to China? What has been happening with China that ties it together with prophecies in Revelation? What about the 200 million man army and Armageddon? What about the Belt and Road Initiative and end time Babylon the Great? A related sermon is also available: China's biblical past and prophetic actions. Watch also China's Silk Road and Babylon the Great.
Asia in Prophecy What is Ahead for Asia? Who are the "Kings of the East"? What will happen to nearly all the Chinese, Russians, Indians, and others of Asia? China in prophecy, where? Who has the 200,000,000 man army related to Armageddon? Here is a link to a related sermon: Asia in Prophecy. Two YouTube video are Is China THE Threat to the United States of America? and China: A King of the East.
Preparing for the 'Short Work' and The Famine of the Word What is the 'short work' of Romans 9:28? Who is preparing for it? Here is a link to a related video sermon titled: The Short Work.
Persecutions by Church and State This article documents some that have occurred against those associated with the COGs and some prophesied to occur. Will those with the cross be the persecutors or the persecuted–this article has the shocking answer. There is also a YouTube video sermon you can watch: The Coming Persecution of the Church. Here is information in the Spanish language: Persecuciones de la Iglesia y el Estado.
Europa, the Beast, and Revelation Where did Europe get its name? What might Europe have to do with the Book of Revelation? What about "the Beast"? Is an emerging European power "the daughter of Babylon"? What is ahead for Europe? Here is a link to a video titled: Can You Prove that the Beast to Come is European?
European Technology and the Beast of Revelation Will the coming European Beast power would use and develop technology that will result in the taking over of the USA and its Anglo-Saxon allies? Is this possible? What does the Bible teach? Here is a related YouTube video: Military Technology and the Beast of Revelation.
Internet Censorship and Prophecy Are concerns about internet censorship limited to nations such as Russia, China, Iran, and North Korea. But what about the USA, Canada, and Germany? What about the European Union? What about internet media companies such as Facebook, Google, YouTube, or email services like MailChimp? Has the attempt to control information been made by various ones over the centuries? Was the New Testament affected by it? What about the church throughout the centuries? Is the Bible already been partially censored? Which Bible prophecies point to coming Internet censorship? What about the Book of Amos? What about the coming 666 Beast and final Antichrist? Is there anything that can be done about this? Should Philadelphian Christians be working on anything now? Will preaching the Gospel of the Kingdom of God vs. a highly media-supported alternative lead to a 'famine of the word'? More internet censorship is coming as various statements in the Bible support. This is a video.
Internet Control, Famine of the Word, and 666 On October 1, 2016, the USA officially relinquished control over the Internet Corporation for Assigned Names and Numbers (ICANN), despite objections from certain political leaders and former military officials. Might this lead to more censorship, imposition on non-biblical 'community standards,' and loss of first amendment rights? Could this transfer of control have any prophetic ramifications? Will the internet be a factor in the 'short work' of Romans 9:28 and the coming 'famine of the word' that the Prophet Amos warned about? Will internet control be something that the 666 power will have? Dr. Thiel addresses these matters and more in this video.
The Gospel of the Kingdom of God This free online pdf booklet has answers many questions people have about the Gospel of the Kingdom of God and explains why it is the solution to the issues the world is facing. Here are links to three related sermons: The World's False Gospel, The Gospel of the Kingdom: From the New and Old Testaments, and The Kingdom of God is the Solution.
Crime can be stopped…here's how! This was a booklet that was edited with some updates by Dr. Thiel. Here is a link to a related sermon: Crime and How it Will be Stopped!