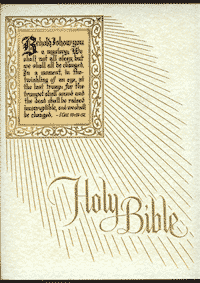 The following was written by Whaid Rose, President of CG7, Denver:
Historically, the U.S.-Canadian Church has not seen itself as a global administration but as one among many conferences of the Church of God (Seventh Day) around the world. It was only in 1978 that the International Ministerial Congress was formed to foster doctrinal harmony and to coordinate the evangelistic efforts of its members. But through G. C. Missions, the General Conference is becoming more and more a church with global vision and more at ease with the term "world church." Therefore, Cristo Viene is apropos because it calls the whole Church to take the whole gospel to the whole world.

The gathering of the congress in Overland Park this summer is a good opportunity to observe the increasing global presence of our church and the role of G. C. Missions in this growth.
It is good that CG7 is realizing that they should cooperate more and assist their brethren outside the USA and Canada. 
The Bible itself says to preach to the whole world. Hopefully, the leadership there at CG7 will also realize that understanding biblical prophecy correctly also should be part of the mission.
Two articles of related interest may include:
Church of God, Seventh Day: History and Teachings Nearly all COG's I am aware of trace their history through this group. Whaid Rose is the president of the largest CG7 group (Denver). Do you know much about them?
5. The Sardis Church Era was predominant circa 1600 A.D. to circa 1933 A.D. This article also discusses the early history of the Seventh Day Baptists, Seventh-day Adventists, and COG-7th Day.