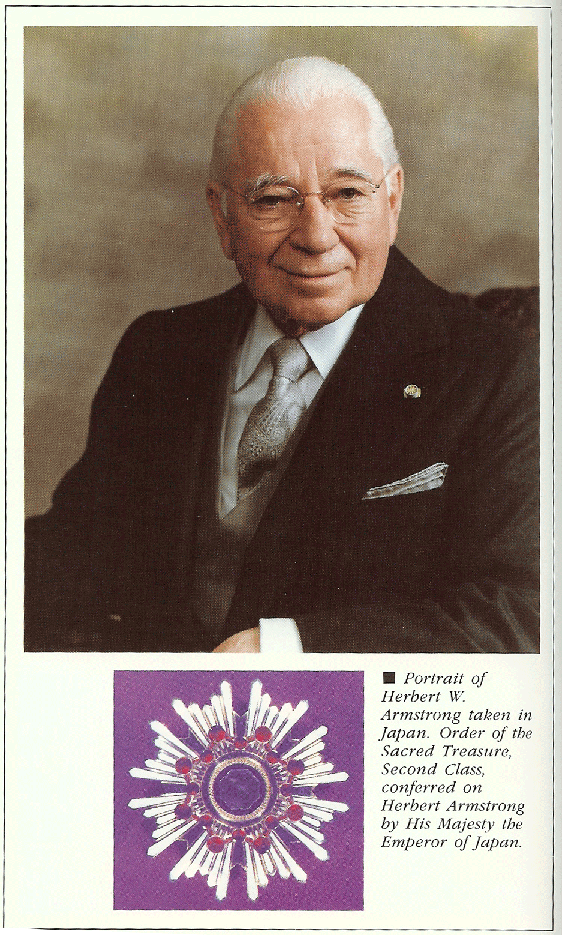 Someone who was starting to attend a Protestant church made some comment to me that after death, one simply gazes at God for eternity.  She said it so matter-of-factually, that she thought that is what everyone believed.  I informed her that was not the case. I informed her that eternity was more than that and that God had more in mind for resurrected humans then.
Decades ago, the late Herbert W. Armstrong wrote about the general subject:
What will you be doing in the
NEXT LIFE?

THIS OUGHT to disturb you — a pointed question put to me by a man in Middlesex, England.

That is, unless you are one of the very few who really does understand this difference. Don't be too sure you know! Even most of the clergy do not!

The BIG Question

This man in Middlesex, England, had received his first three copies of The PLAIN TRUTH. He had been shocked out of complacency.

He wrote:

"As a lifelong 'unquestioning' believer in evolution, the most immediate impact of your magazine has been to shatter my complacency on the subject. However, this presents me with a problem, insofar as, IF I accept that God created mankind, and that there is, therefore, an afterlife, I simply cannot imagine what one 'does' for an eternity. This is proving to be something of a 'stumbling block' for me." He asked for help.

You need to understand. Almost NO ONE DOES!

A woman explained recently what she expects to be doing through eternity.

"I expect to just be sitting at Jesus' feet, looking up into His face," she exclaimed. And this idea was so deeply implanted in her mind, nothing could shake her out of it!

It is perhaps ten times harder to UNLEARN error than to learn new truth. And nearly everyone who believes in God at all — or makes any profession of Christianity has had one idea so deeply implanted in mind that it is simply taken for granted — and almost impossible to root out!

It is this — stated in my own terms (which may not be the way others would state it):

When you were born, you were started on a one—way railroad trip — your life's journey. Because of Adam's sin (or because you are a sinner) a switch in the railroad track at the end of your journey is turned automatically to shoot you down to hell. But IF, at some time during your life's journey you "profess Christ" then that automatically throws the switch at the end of your life's journey so that when you die you will be shot immediately up to heaven. And what will you be DOING through all eternity? Just sitting at Jesus' feet, happily looking up into His face — or, as some may have it, playing on a harp. In any case the concept is that you'll have NOTHING TO DO, but just "enjoy" idleness and ease forever and ever! This false concept totally blinds its followers' eyes to the meaning and purpose of the Christian life after initial conversion after becoming a Christian.

There may be variations in the way differing sects or denominations, or different people conceive of it — but that's approximately the generally accepted idea — taken for granted — and so deeply rooted it's almost impossible to get the TRUTH, as GOD reveals it in HIS WORD, into such minds.

Now I wouldn't enjoy lounging around in idleness with nothing to do for even three days — let alone for eternity!

But THAT explains, I think, WHY some ministers falsely accuse me of "proclaiming a salvation by WORKS." Since we are to be SAVED, as your Bible states repeatedly, by GRACE, therefore these people simply cannot conceive of any WORKS whatsoever. They don't understand that the Christian life is one of TRAINING for WHAT WE SHALL BE DOING through eternity IN THE NEXT LIFE. They miss the WHOLE PURPOSE of salvation!

Does that word "grace" sound a little technical — a little theological?

"Grace" is a term used in the Bible. It means undeserved FREE GIFT — and unmerited PARDON.

Nowhere does the Bible teach earning your salvation by your own "WORKS." But what most do NOT understand is that the Bible DOES teach, over and over again, that we shall be REWARDED according to our WORKS!

That has EVERYTHING to do with the question: "WHAT WILL YOU BE DOING IN THE NEXT LIFE — FOR ETERNITY?"

It has little or nothing to do with whether you GET THERE — but everything to do with what will be your STATUS — what you will be doing in the next life IF YOU are SAVED BY GRACE.

Please believe me, THIS IS ONE OF THE MOST IMPORTANT QUESTIONS OF YOUR LIFE! YOU NEED to understand it. It's very VITAL to YOUR ETERNITY!

There's a Vast Difference!

WHY is it that so very FEW understand the great difference between being "saved by GRACE," and "rewarded according to WORKS"? To UNDERSTAND, YOU need to know what "salvation" is, and what "reward" means.

But first, UNDERSTAND. The word "works" translated from the Greek ergon means deeds, actions, business — without regard, except as indicated by use in the sentence, to whether physical work, action or labor, or spiritual acts of righteousness. The Bible uses this word primarily in two ways, and there is a vast difference.

When joined with "law," as, "the works of the law," primarily in Romans and Galatians, it refers to the RITUALS of the Law of Moses. These were physical WORK — labor! These laborious physical rituals — "the works of the law" — were a SUBSTITUTE for Christ and the Holy Spirit, and were in force only until Christ. They were then ABOLISHED. There were certain other secular laws, such as statutes and judgments, that were not abolished. Nor, of course, the great spiritual Law, the Ten Commandments, which define righteousness, the transgression of which is sin.

But where the word "works" appears alone, unassociated in the context with the "works of the law," usually refers to acts of RIGHTEOUSNESS — that is, GOOD works. In some instances the context uses the word in the sense of evil works.

In this booklet we are concerned with "works" in the sense of GOOD works — righteousness — not with "works of the law," rituals which were abolished.

"Salvation" means being saved from the penalty of sin — which is DEATH — for eternity — eternal punishment (not eternal punishing!). But to be SAVED means, also, "preservation." In this case, preservation of LIFE. One verse in the Bible explains BOTH: "For the wages of sin is DEATH; but the gift of God is ETERNAL LIFE through Jesus Christ our Lord" (Rom. 6:23).

The "wages" you EARN by the "works" of SIN is eternal DEATH. It is ETERNAL PUNISHMENT — and since the punishment is DEATH, and not life, it is eternal DEATH. You now have only a chemical, temporary, physical existence, sustained by breathing, eating, drinking, and your physical heart continuing to beat and circulate your blood. Stop breathing, stop your heart beating, you die — you cease to live — almost instantly. Stop eating and drinking, and you'll die in 45 or 50 days. This physiochemical life is only temporary.

So, to PRESERVE LIFE eternally means the GIFT of ETERNAL LIFE — spirit life — self-sustaining, INHERENT life.

Salvation, then, means to PRESERVE YOU FROM eternal death, the "wages" or consequences of sin, and to GIVE you inherent ETERNAL LIFE.

So, then, ETERNAL LIFE is something YOU DO NOT NOW HAVE. It is something you have no power to supply, or give to yourself.

You can't earn it by "WORKS." No human ingenuity or scientific effort can prolong human life eternally. The only life that is eternal is SPIRIT life. A physical being cannot turn himself into a spirit being. Spirit life comes as God's free GIFT. Neither can you yourself erase the PENALTY of sins you have already committed — that is, PREVENT eternal DEATH. For "ALL have sinned" (Rom. 3:23). That includes YOU! You have brought on yourself the eternal DEATH sentence, as a penalty!

The Bible teaches NOTHING about an "immortal soul." On the contrary, it teaches, twice, that "the soul that sinneth, it shall DIE" (Ezek. 18:4, 20). Jesus said the "soul" can be DESTROYED in gehenna fire (Matt. 10:28).

What your own "works" have earned for you is the "wages" of ETERNAL DEATH.

You see, everyone has "WORKS" — either good, or bad! And your bad works have earned the wages of eternal DEATH. Good works can earn something, too — which I will explain later — but it is NOT "salvation" or eternal life!

Jesus Christ only, of all who have been human, has immortality (I Tim. 6:16). GOD is IMMORTAL (I Tim. 1:17). He has given eternal life, inherent, to Jesus, who has eternal life inherent in Himself (John 5:26). We may receive it, as God's GIFT, through Jesus Christ (Rom. 6:23). God has eternal life INHERENT. He has it TO GIVE. You do NOT have it! You must go to GOD to get it!

But, your sins have CUT YOU OFF from God! (Isa. 59:12.) You are so CUT OFF that you cannot reach Him! There is an impassable BARRIER between you and Him, brought on by your SINS!

How, then, can you gain ACCESS to Almighty God (the Father), to receive from Him eternal life and salvation — AS HIS GIFT? Well, Isaiah says, "Let the wicked forsake his way" (Isaiah 55:6-8) — the way of SIN. And, further, "GOD SO LOVED THE WORLD [of sinners], that He GAVE His only begotten Son, that whosoever believeth in Him should NOT PERISH, but have everlasting LIFE" (John 3:16).

Yes, but How?

The answer is in Romans 5:8-10:

"But God commendeth his love toward us, in that, awhile we were yet sinners, Christ died for us. Much more, then, being NOW justified by His blood …." GET THIS! "Being NOW justified" — HOW? — by "works"? No, by Christ's DEATH — by His blood. He shed His blood and DIED. He paid the death penalty for you, in your stead.

So, IF you repent of sinning — that is, turn around to go the OTHER WAY — forsake YOUR way — the way contrary to God's Law, and turn to GOD'S WAY — the way of His Law — if you have thus REPENTED of sinning, and have accepted Jesus Christ as your personal Savior accepted His DEATH as PAYMENT IN FULL for YOUR sins — accepted Him as personal Savior not only from the PENALTY of past sins, but as living Savior to save you from SINNING (now and in the future) then you are NOW forgiven past guilt — you are now JUSTIFIED of your guilty past.

But "justified" refers to the guilty past, not to the FUTURE!

So, CONTINUE this scripture: "… Much more, then, being now justified by HIS blood, we SHALL BE saved from wrath through Him." Notice, being "SAVED" is yet in the future. We are now "justified," by God's grace — by Jesus' DEATH — and SHALL BE (future) "saved."

But, continue, verse 10 of Romans 5: "For if, when we were enemies, we were RECONCILED to GOD by the death of His Son …." Here, you see, being JUSTIFIED by Christ's death is ALSO being RECONCILED to God by His death. In other words, we have at last, through Christ's death established CONTACT with God.

Now continue, same sentence: "… much more, being reconciled, we shall be saved BY HIS LIFE."

Not already "saved." But "shall be saved." And HOW? Saved by the "blood of Christ"? — by His DEATH? NO!!! By His LIFE! We are justified of past guilt, which had cut us off from access to God, by Christ's DEATH — but SHALL BE, in the future, SAVED by His LIFE. He ROSE from the dead. He is a living Christ!

Not saved by your "works" but saved by Christ's LIFE, after having been forgiven your sins, and reconciled to God by Christ's DEATH.
His writings on this subject continue to the booklet What will you be doing in the NEXT LIFE?
Some items of possibly related interest may include:
What will you be doing in the NEXT LIFE? An important question that Herbert Armstrong addresses.
Did Early Christians Teach They Were Going to Heaven? What do the Bible and scholars teach? What about 'near-death experiences'? Here is a link to a related sermon: Heaven and Christianity.
What Is the Place that Jesus Is Preparing? Dr. Herman Hoeh wrote this and answered whether the saints go to heaven upon death.
Why Were You Born? Why did God make you? Herbert W. Armstrong wrote this as a booklet on this important subject. You may also wish to read the article What is Your Destiny? or watch the video, also titled What is Your Destiny?
What is the Meaning of Life? Who does God say is happy? What is your ultimate destiny? Do you really know? Does God actually have a plan for YOU personally? There is also a video titled What is the meaning of your life?
Just What Do You Mean — Repentance? Do you know what repentance is? Have you truly repented? Repented of what? Herbert W. Armstrong wrote this as a booklet on this important subject.
What is the Gospel? True religion should be based upon the true gospel. What are some of the different gospels and where did they come from? Do you believe the true or a false gospel?
The Gospel of the Kingdom of God was the Emphasis of Jesus and the Early Church Did you know that? Do you even know what the gospel of the kingdom is all about? You can also see a YouTube video sermon The Gospel of the Kingdom.
Just What Do You Mean the Kingdom of God? A booklet that was written by Herbert Armstrong answers questions about the Kingdom.
Who Was Herbert W. Armstrong? How is He Viewed Today? Includes quotes from the 1973 edition of The Autobiography of Herbert W. Armstrong and explains how he is and should be viewed today.