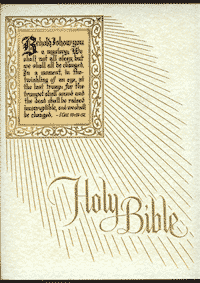 Vaclav Havel was still being mourned today:
PRAGUE — Mourners filled the historic St. Vitus Cathedral here on Friday and gathered outside by the thousands on a frigid December morning for the funeral Mass of the playwright, dissident and former president Vaclav Havel, an emotional outpouring of affection that largely eluded him in his later life…

Czechs' conflicted feelings toward Mr. Havel can be difficult for foreigners to grasp. The gentle artist with the mustache and the shy smile was extremely popular abroad during the cold war — and at times even more famous than at home where his plays were banned — as a symbol of bravery and subversive humor in the face of Communist dictatorship. But as Mr. Havel's role in the fight for freedom receded, his moral stances could verge on the didactic.

Turning to Havel the dissident conscience and essayist, rather than the public figure, is salutary. His constant theme is the crisis of what he called "the human spirit," and of mankind's need to rediscover its deeper resources and identity. Without a spiritual reawakening, humanity is at peril.  http://www.nytimes.com/2011/12/24/world/europe/mourners-in-czech-republic-honor-vaclav-havel.html
Vaclav Havel is correct that humankind has a crisis of what he called the "human spirit" in the sense that the problems humanity is facing are really spiritual in nature.
I have reported almost nothing related to Vaclav Havel in the past, but did wonder if he played a role in getting the EU to approve the Lisbon Treaty.
On October 23, 2009, US Vice President Joseph Biden visited the Czech Republic, met with Vaclav Klaus, and gave it security reassurances (U.S. foreign policy aware of threats – Havel after meeting Biden. CTK, October 23, 2009. http://www.ceskenoviny.cz/news/zpravy/u-s-foreign-policy-aware-of-threats-havel-after-meeting-biden/404375). This could have possibly had some limited influence on some of the Czech leadership.  As a few days later, Czech President Vaclav Klaus' signed of the Lisbon Treaty–and he had been opposed to that prior.  And on November 3, 2009, Agence France Presse (AFP) reported that USA President Barack Obama publicly expressed his support for Czech President Vaclav Klaus' signing of the Lisbon Treaty and for now having a 'strengthened' EU (Obama welcomes 'strengthened' EU. AFP, November 3, 2009. http://www.google.com/hostednews/afp/article/ALeqM5hJ8OzJSh0xfKow8z47RGCYQu1nsg).
This was perhaps partially brought about through Vaclav Havel's influence.
But there are concerns.
While Vaclav Havel was correct that there are spiritual problems, European leaders, if they consider religion, are more likely to look to militaristic supporting churches for moral guidance.  This ultimately will result in a militaristic leader rising up in Europe (Revelation 13:4; Daniel 11:31-39).  This appears to be Europe's political future.
However, irrespective of what government leaders do or advocate, individuals can and should turn to God.  They do not have to be part of the future that the Bible prophecies for their carnal nations.
The time to act is now.
Some articles of possibly related interest may include:
What is the Meaning of Life? Who does God say is happy? What is your ultimate destiny? Do you really know? Does God actually have a plan for YOU personally?
The Gospel of the Kingdom of God was the Emphasis of Jesus and the Early Church Did you know that? Do you even know what the gospel of the kingdom is all about? True religion should be based upon the true gospel.
Are You Saved? Do You Love Jesus? What is a True Christian? What is the Gospel? Evangelist Richard Ames answers those important questions.
Military Service and the Churches of God: Do Real Christians Participate in Carnal Warfare? Here are current and historical perspectives on a matter which show the beliefs of the true church on military participation. Is war proper for Christians?
Europa, the Beast, and Revelation Where did Europe get its name? What might Europe have to do with the Book of Revelation? What about "the Beast"? Is an emerging European power "the daughter of Babylon"? What is ahead for Europe?
Might German Baron Karl-Theodor zu Guttenberg become the King of the North? Is the German Defense Minister one to watch? What do Catholic, Byzantine, and biblical prophecies suggest?
Who is the King of the North? Is there one? Do biblical and Roman Catholic prophecies for the Great Monarch point to the same leader? Should he be followed? Who will be the King of the North discussed in Daniel 11? Is a nuclear attack prophesied to happen to the English-speaking peoples of the United States, Great Britain, Canada, Australia, and New Zealand? When do the 1335 days, 1290 days, and 1260 days (the time, times, and half a time) of Daniel 12 begin? When does the Bible show that economic collapse will affect the United States?