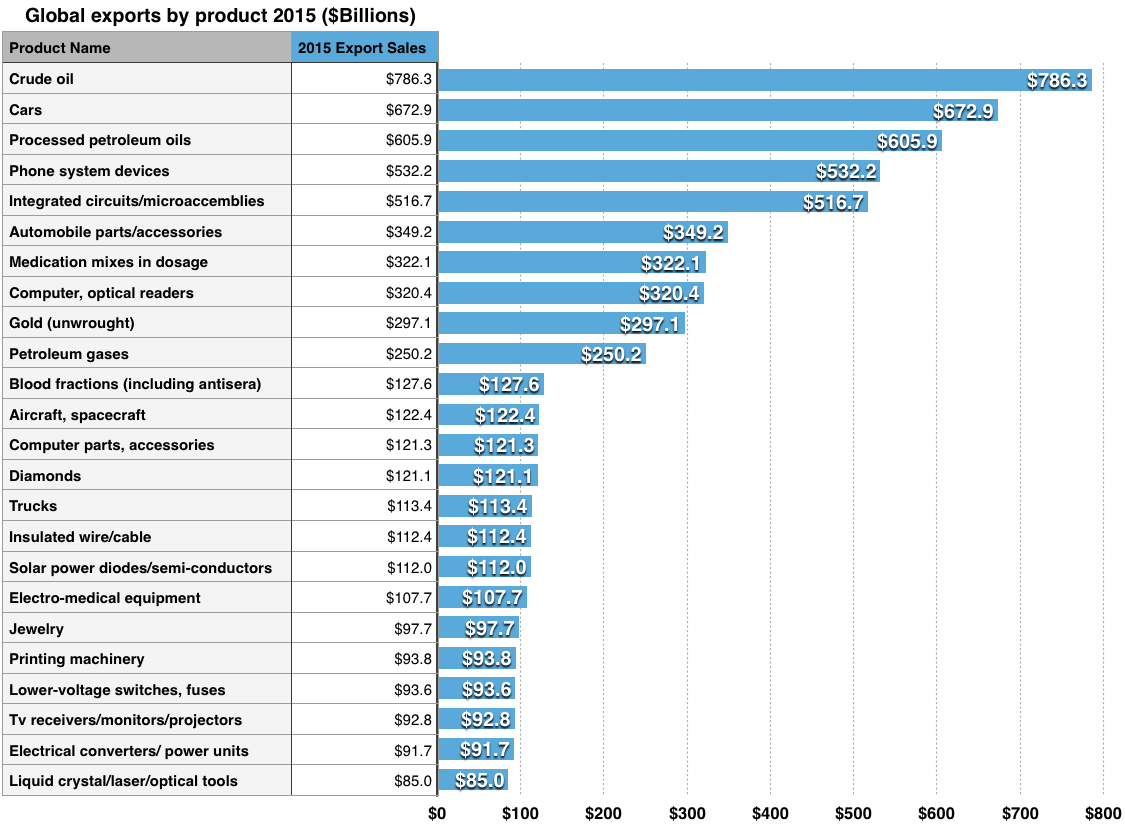 US President Donald Trump is expected to meet and talk with UK Prime Minister Theresa May on trade:
January 27, 2017

British Prime Minister Theresa May meets with U.S. President Donald Trump Friday at the White House, where the two world leaders will hold a joint news conference.

She will be the first foreign leader to meet with Trump in Washington since he took office.

Both leaders have taken steps to reform their international relations, particularly through trade. Britain's pending exit from the European Union and Trump's withdrawal from the 12-nation Trans-Pacific Partnership will necessitate negotiating new trade agreements throughout the world. http://www.voanews.com/a/trump-may-white-house-trade/3695115.html
I have been saying for years that the UK and USA were likely to try to improve trade with each other as they become more distant from the continental Europeans, and we are seeing more and more steps that way.
Much of the rest of the world is concerned about the possibility of trade wars.
Late last year, I posted the following item:
Only One Step Away From A Global Trade War

The financial crisis of 2007-2009 effectively terminated the process of globalization. In 2015 world trade suddenly dropped by more than 10% for the first time since 2009. Nothing like this has been seen since the Great Depression of the 1930s. But some politicians, public figures, scholars, and journalists continue to talk about globalization as an «objective» and «progressive» process, even though it has already ended.

The world has embarked on a new era. …

Donald Trump jumped nimbly onto this bandwagon with campaign slogans promising to revitalize America's weakened position in world trade – mostly by relying on protectionist measures:

First – he would halt the negotiations to draft the Transatlantic Partnership Agreement between the US and the EU and refuse to ratify the already-signed Trans-Pacific Partnership Agreement.

Second, he would either find a way out of NAFTA or would completely revise the terms of that treaty with the other parties (Canada and particularly Mexico).

Third, he would use bilateral agreements to frame American trade and economic relations with the rest of the world, while simultaneously moving away from a policy of multilateral or even global regulation of world trade (to the extent that the US is ready to refuse to take part in the work of the WTO).

Fourth, he would completely revise the terms of America's trade and economic relations with China: increasing the typical level of import duties on Chinese goods to an average of 45% and adopting protectionist measures in connection with what is known as Beijing's currency war (the artificially weak yuan compared to the US dollar).
Obviously the dogged and headlong pursuit of such a consistently protectionist program could not only strain relations with many of Washington's trading partners, but could even trigger a trade war. …
Trump's protectionist mantras are already being echoed around the world. America's trading partners are considering retaliatory measures. … The flames of a global trade war could flare up even before Donald Trump moves into the Oval Office. … Isolated trade-war hot spots that are starting to smolder in different parts of the world could quickly converge into a single major, global, trade-war conflagration. 12/12/16 http://www.strategic-culture.org/news/2016/12/12/only-one-step-away-from-global-trade-war.html
The idea that we could be looking at a coming trade war is not a new one. Part of the reason for World War II was essentially a trade war, that turned into an actual war between the USA and Japan.
Now that Donald Trump is USA president, we are seeing more world leaders expressing concern about trade and trade wars:
27 January 2017

In an interview with German daily "Süddeutsche Zeitung," German Foreign Minister Frank-Walter Steinmeier expressed his differences with US President Donald Trump.

Steinmeier, who leaves his post as foreign minister on Friday, said he was "appalled" by the US presidential election in November. …

Steinmeier was also concerned about Trump's lack of knowledge about world trade. "Until a few days ago I could never have imagined that a French president and Chinese president would have to instruct their new American colleague about the advantages of an open world and free trade," said Steinmeier.

Steinmeier is favored to take on the largely ceremonial role of German president in February. http://www.dw.com/en/german-foreign-minister-steinmeier-appalled-by-2016-us-election/a-37294496

January 27, 2017

Japan is preparing for all possible contingencies regarding trade talks with the United States, the top government spokesman said on Friday, after U.S. President Donald Trump ditched the Trans-Pacific Partnership free trade deal this week.

"We still stick to our best scenario (in pursuit of TPP), but that does not mean that we're inflexible," Masahiko Shibayama, an adviser to Abe, told Reuters.

"We need to prepare umbrellas for a rainy day. It's too early to decide what kind to umbrellas to bring, though."

Trump, who took office last Friday, reiterated on Thursday he would strike numerous bilateral deals, as opposed to multilateral accords, such as the TPP.

Japanese officials were cautious about any Free Trade Agreement (FTA) between Japan and the United States, as it could encourage Trump to step up pressure on Tokyo while providing few benefits for Japan's economy, they said.

Trump has threatened a "border tax" on imports into the United States and has said Japan has "unfair" barriers to foreign auto imports. Japanese officials pointed out that there are no tariffs on foreign car imports into Japan and maintain there are no discriminatory non-tariff barriers, either. http://www.reuters.com/article/usa-trump-mexico-japan-idUSL4N1FH133

January 27, 2017The chaos surrounding U.S. and Mexico relations continued Friday, pushing the countries closer to a trade war that threatens to spoil decades of friendship and economic cooperation.

The feud grew increasingly hostile as U.S. President Donald Trump said in a Twitter posting Friday that Mexico "has taken advantage of the U.S. for long enough" by not addressing trade deficits and security along the "very weak border."

The tirade followed Mexican President Enrique Pena Nieto's decision Thursday to scrap his trip to Washington after Trump said he'd follow through on campaign pledges to rewrite the North American Free Trade Agreement and charge Mexico to build a border wall. The Trump administration retaliated against Pena Nieto's cancellation by floating the idea of imposing a 20 percent tax on all Mexican imports. https://www.bloomberg.com/politics/articles/2017-01-27/u-s-edges-toward-trade-war-as-trump-clash-with-mexico-escalates

January 27, 2017

Speaking at a press conference in Berlin after meeting with German Chancellor Angela Merkel, who is expected to speak by phone with Donald Trump tomorrow, Hollande said "to be honest, there are challenges from the new US administration; challenges regarding rules of commerce, regarding the way we think conflicts across the world should be solved."

"Of course, we need to speak to Donald Trump, because he was elected by the US [citizens] to be their president, but we should speak to him from the European point of view, promoting our interests and values." http://www.zerohedge.com/news/2017-01-27/hollande-there-are-challenges-new-us-administration
For years I have warned that the Europeans want to shape the world and world trade in their image–and they publicly (like in the case of France's President Hollande) think this is a good thing–the Bible warns otherwise (cf. Revelation 18).
For years I have also warned that trade issues would be a factor separating the USA from the continental Europeans. Plus I have warned that Mexico would have problems with the USA and move closer to Europe. We are seeing these warnings being fulfilled.
Notice something I posted back in 2008:
Negotiations will continue and some type of loose agreements will happen.  In the spirit of accommodation and personal interest, many of the "standards" of the European Union will be adopted by the USA, Canada and Mexico, as well as by nearly all of the countries of the world.  The Arab nations will most likely agree with many of the standards as they seem to be destined to form a brief end-time alliance with the Europeans (The Arab World In the Bible, History, and Prophecy).

However, over time, it will become increasingly clear that the British will be in more agreement with the Canadians and Americans and that the European Union in more agreement with the Mexicans than the EU will have with the English-speaking nations.

Trade wars and/or serious trade disputes will most likely arise.

The Brits will ultimately decide that they are more supportive of the Americans and Canadians.  They will be so much more supportive that they will end up in a trading agreement with them (with the Australians and New Zealanders probably also becoming part of that agreement).

The EU will decide that Mexico and the rest of Latin America are in more agreement with it and thus make some type of serious trading agreement with most (or all) of Latin America.  The Vatican will also have influence here as Latin America is highly Roman Catholic.

The Europeans and Americans, however, will continue to have military agreements, though many will be tense about them. (Thiel B. A Combined EU & North American Trade Block Coming? COGwriter.com, March 3, 2008)
Trade wars increase costs and international tensions.
Notice also the following observations today from Zero Hedge:
January 27, 2017

"We Need To Prepare Umbrellas For A Rainy Day": Japan Gears Up For Trade War

Japanese manufacturers, including major automakers, operate numerous factories in Mexico.

As a reminder, the last time the US and Japan were engaged in a vicious trade war, the final outcome were two infamous mushroom clouds. http://www.zerohedge.com/news/2017-01-27/we-need-prepare-umbrellas-rainy-day-japan-gears-trade-war
Nuclear weapons?
Understand that since the election of Donald Trump, Germany has discussed the 'unthinkable' idea that it needs its own nuclear weapons (see Germany's functional stellarator, Donald Trump, and 'the unthinkable')!
Trade issues will be among the factors that will convince the final European Beast power to attack the USA and some of its Anglo-Saxon descended allies (Daniel 8:24-25; 11:39; USA in Prophecy: The Strongest Fortresses).
The fact of the Brexit vote and Donald Trump's election is helping bring the USA and UK closer together. Those nations seem to have  decided that this means that they can take a tougher stand against Europe's trade rules, etc.
But, make no mistake on this point, Europe will take steps.
It will take steps diplomatically, contractually, and militarily.
Notice also the following:
27 January 2017

Berlin should be ready to seize new opportunities in Asia as Washington steps away from global trade deals, Germany's new foreign minister said on Friday, and Chancellor Angela Merkel said Germany and the European Union would seek new trade deals.

Merkel told a meeting of her Christian Democrats (CDU) that Germany and the European Union would continue to work towards reaching new trade agreements with other countries because "we live from interdependence".

"We're banking on free, fair trade around the world," Merkel said at a CDU event in the northeastern city of Greifswald. Debates about the EU-Canada Comprehensive Economic and Trade Agreement (CETA) showed such deals brought more opportunities than risks, she said.

With concern growing over U.S. President Donald Trump's protectionist stance on trade, Merkel said it was clear that every country would take a tough stance in negotiations but all interests must be taken into account if countries want to engage in reciprocal trade.

Foreign Minister Sigmar Gabriel outlined his priorities in a first speech to diplomats since taking office from Frank-Walter Steinmeier, saying he looked forward to meeting U.S. Secretary of State-designate Rex Tillerson as soon as possible. http://www.reuters.com/article/us-germany-foreign-idUSKBN15B1SE
The Bible is clear that Europe will rise up to the world's basic surprise as a major military (Revelation 13:1-10; Daniel 11:39-43) and massive trading (cf. Revelation 18) power.
The EU does not care for various positions of Donald Trump or the Brexit vote.
A real war between Europe and the USA (with the UK basically on the USA's side) will come as one day Europe will take steps to 'eliminate the competition' so to speak (cf. Daniel 8:25; 11:39; USA in Prophecy: The Strongest Fortresses).
Some items of possibly related interest may include:
Donald Trump in Prophecy Prophecy, Donald Trump? Are there prophecies that Donald Trump may fulfill?  Are there any prophecies that he has already helped fulfill?  Could a Donald Trump presidency be apocalyptic?  A related video is titled: Donald: 'Trump of God' or Apocalyptic?
Donald Trump and America's Apocalypse This 188 page book is for people truly interested in prophecies related to Donald Trump and the United States, including learning about several that have already been fulfilled and those that will be fulfilled in the future. The physical book can be purchased at Amazon for $12.99 from the following link: Donald Trump and America's Apocalypse.
Donald Trump and America's Apocalypse-Kindle Edition This electronic version of the 188 page print edition is available for only US$3.99. And you do not need an actual Kindle device to read it. Why? Amazon will allow you to download it to almost any device: Please click HERE to download one of Amazon s Free Reader Apps. After you go to for your free Kindle reader and then go to Donald Trump and America's Apocalypse-Kindle Edition.
British are the Covenant People What do 'British' and 'Britain' mean in Hebrew? Are the descendants of the Anglo-Saxons people of the covenant? Does the British royal family connect to the throne of David? What does the Bible teach? What does history show us? Is there any DNA evidence related to British-Israelism? When did Christianity make it to the British Isles? Could Jeremiah have made it to the British Isles? What type of Christians made it to the British Isles? Did the last King of England believe in British Israelism?
Forbes' Brexit Monster is the Beast of Revelation Various ones have been properly convinced that there is a plan for a European superstate. Forbes' writer Tom Worstall wrote that the Brexit vote was about the United Kingdom "not joining the monster of the European Union to come." The Bible tells of a Beast monster that will arise in the end times in Europe. Dr. Thiel cites news reports, as well as the Old and New Testaments, to show that the monster many fear will arise in Europe, despite the vote by the British to exit the European Union.
Post Brexit Prophecy On June 23, 2016, the voters of the United Kingdom of Great Britain and Northern Ireland (UK) chose to leave the European Union. Now with this BRitish EXIT (Brexit) vote, what is prophesied to happen to the UK? Will the UK do well or be taken over and made slaves? Dr. Thiel explains from biblical prophecies what is ahead for the UK, Europe, and even the USA, Canada, Australia, and New Zealand. This is a video.
Germany's Assyrian Roots Throughout History Are the Germanic peoples descended from Asshur of the Bible? Have there been real Christians in Germanic history? What about the "Holy Roman Empire"? There is also a You-Tube video sermon on this titled Germany's Biblical Origins.
Germany in Biblical Prophecy Does Assyria in the Bible equate to an end time power inhabiting the area of the old Roman Empire? What does prophecy say Germany will do and what does it say will happen to most of the German people? Here are links to two sermon videos Germany in Bible Prophecy and The Rise of the Germanic Beast Power of Prophecy.
Who is the King of the North? Is there one? Do biblical and Roman Catholic prophecies for the Great Monarch point to the same leader? Should he be followed? Who will be the King of the North discussed in Daniel 11? Is a nuclear attack prophesied to happen to the English-speaking peoples of the United States, Great Britain, Canada, Australia, and New Zealand? When do the 1335 days, 1290 days, and 1260 days (the time, times, and half a time) of Daniel 12 begin? When does the Bible show that economic collapse will affect the United States? In the Spanish language check out ¿Quién es el Rey del Norte? Here is a link to a video titled: The Future King of the North.
When Will the Great Tribulation Begin? 2017, 2018, or 2019? Can the Great Tribulation begin today? What happens before the Great Tribulation in the "beginning of sorrows"? What happens in the Great Tribulation and the Day of the Lord? Is this the time of the Gentiles? When is the earliest that the Great Tribulation can begin? What is the Day of the Lord? Who are the 144,000? Here is a version of the article in the Spanish language: ¿Puede comenzar la Gran Tribulación en 2016 o 2017? ¿Es el Tiempo de los Gentiles? You can also see the English language sermon videos: The Great Tribulation from the Mount of Olives and Can the Great Tribulation begin before 2020? A shorter video is: Will the Great Tribulation Start in 2017?
Does God Have a 6,000 Year Plan? What Year Does the 6,000 Years End? Was a 6000 year time allowed for humans to rule followed by a literal thousand year reign of Christ on Earth taught by the early Christians? Does God have 7,000 year plan? What year may the six thousand years of human rule end? When will Jesus return? 2024 or 20xx? There is also a video titled The 6000 Year Plan: Is the end of humanity's reign almost up? Here is a link to the article in Spanish: ¿Tiene Dios un plan de 6,000 años?The Gospel of the Kingdom of God was the Emphasis of Jesus and the Early Church Did you know that? Do you even know what the gospel of the kingdom is all about? You can also see a YouTube video sermons Why Teach the Kingdom of God, The Gospel of the Kingdom, and The Kingdom of God is the Solution.
The Gospel of the Kingdom of God was the Emphasis of Jesus and the Early Church Did you know that? Do you even know what the gospel of the kingdom is all about? You can also see a YouTube video sermons Why Teach the Kingdom of God? and The Gospel of the Kingdom.
Europa, the Beast, and Revelation Where did Europe get its name? What might Europe have to do with the Book of Revelation? What about "the Beast"? Is an emerging European power "the daughter of Babylon"? What is ahead for Europe? Here is a link to a video titled: Can You Prove that the Beast to Come is European?
European Technology and the Beast of Revelation Will the coming European Beast power would use and develop technology that will result in the taking over of the USA and its Anglo-Saxon allies? Is this possible? What does the Bible teach? Here is a related YouTube video: Military Technology and the Beast of Revelation.
Must the Ten Kings of Revelation 17:12 Rule over Ten Currently Existing Nations? Some claim that these passages refer to a gathering of 10 currently existing nations together, while one group teaches that this is referring to 11 nations getting together. Is that what Revelation 17:12-13 refers to? The ramifications of misunderstanding this are enormous. A related sermon is titled Ten Kings of Revelation and the Great Tribulation.
When You Sin: Do You Really Repent? This is an article by Charles F. Hunting. A related sermon is Confess to God and truly repent.
WTO/TTIP and the Babylonian Beast Will international trade agreements like WTO/TTIP/CETA lead to the fulfillment of end time prophecies concerning the Babylonian Beast power that the Book of Revelation warns against? What does the Bible teach? A related video would be WTO Trade Deal and the Rise of the European Beast Power.
British and American Moral Decay Public nudity is becoming more prevalent in the Anglo-Saxon lands. What are some of the consequences?
Anglo – America in Prophecy & the Lost Tribes of Israel Are the Americans, Canadians, English, Scottish, Welsh, Australians, Anglo-Saxon (non-Dutch) Southern Africans, and New Zealanders descendants of Joseph? Where are the lost ten-tribes of Israel? Who are the lost tribes of Israel? What will happen to Jerusalem and the Jews in Israel? Will God punish the U.S.A., Canada, United Kingdom, and other Anglo-Saxon nations? Why might God allow them to be punished first? Here is a link to the Spanish version of this article: Anglo-América & las Tribus Perdidas de Israel. Information is also in the YouTube sermons titled Where are the Ten Lost Tribes? Why does it matter? and British are the Covenant People. A short YouTube of prophetic interest may be Barack Obama and the State of the Apocalypse.
Will the Anglo-Saxon Nations be Divided and Have People Taken as Slaves? Will the lands of the United States, United Kingdom, Canada, Australia, and New Zealand be divided? What about Jerusalem? What does Bible prophecy teach? Are there non-biblical prophecies that support this idea? Who will divide those lands? Who will end up with the lands and the people? Here is a link to a video titled Will the USA and other Anglo-nations be Divided and Their People Made Slaves? Here is a related item in the Spanish language ¿Serán divididas las naciones anglosajonas?
Is the USA now an Evil Empire? Dr. Thiel gives many reasons to consider. A related video is also available: Is the USA an Evil Empire?
USA in Prophecy: The Strongest Fortresses Can you point to scriptures, like Daniel 11:39, that point to the USA in the 21st century? This article does. A related sermon is titled: Do these 7 prophesies point to the end of the USA?