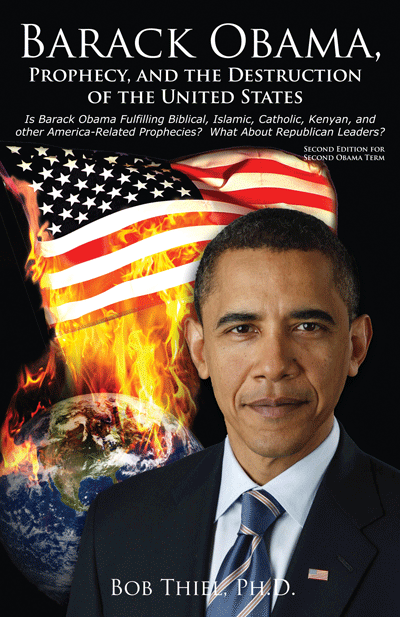 Some documents were leaked to the press about the rationale that the Obama Administration has used for killing Americans that it believes are affiliated with al-Qaida:
5 February 2013

The United States government can legally kill one of its citizen overseas if it determines the person is a "senior, operational leader" of al-Qaeda or an associated group, and that person poses an imminent threat to the nation, according to a U.S. Justice Department memo obtained by NBC News.

The 16-page confidential "white paper" defines "imminent threat" broadly. The order to kill need not be based on intelligence about a specific attack because actions by the organization are continuously being planned by al-Qaeda, the memo says

According to the document, "imminence must incorporate considerations of the relevant window of opportunity" as well as possible collateral damage to civilians."…According to The Washington Post, the American Civil Liberties Union on Monday called the document a "profoundly disturbing" summary of "a stunning overreach of executive authority   http://www.nj.com/news/index.ssf/2013/02/secret_government_memo_justifi.html

5 February 2013

Where is the outrage? For all the anger over Bush-era torture policies, where is the commensurate condemnation over President Obama's justification for killing American citizens with no due process, no transparency, and no accountability?

An administration memo uncovered by NBC reporter Michael Isikoff strips the veil from the Obama's oft-Orwellian justification for assassinating American citizens believed to be "senior operational leaders" of al-Qaida or an associated force–even if there is no evidence of an imminent attack against the U.S.

Strike that: Killing suspected terrorists who happen to be American "is not an assassination," according to the president's Justice Department. "In the Department's view, a lethal operation conducted against a U.S. citizen whose conduct poses an imminent threat of violent attack against the United States would be a legitimate act of national self-defense that would not violate the assassination ban."

Oh, and disregard that part about imminent threat: Although Attorney General Eric Holder told the public in March that killing Americans could be justified if government officials determine the target poses "an imminent threat of violent attack," his memo creates a massive loophole. It coins a chilling little phrase–"broader concept of imminence"–to absolve the government of the responsibility to find a clear and present danger.

"The condition that an operational leader present an 'imminent' threat of violent attack against the United States does not require the United States to have clear evidence that a specific attack on U.S. persons and interests will take place in the immediate future," the memo reads.http://www.nationaljournal.com/politics/secret-memos-expose-obama-s-double-standard-on-targeted-killings-20130205

5 February 2013

The detailed circumstances in which a US government may order the killing of an American citizen who is a high-ranking member of al-Qaida have been revealed in a leaked memo prepared by Obama administration lawyers.

The document, acquired by NBC and dating from 2011, lays out for the first time the precise rationale for carrying out targeted killings of senior al-Qaida members who are US citizens, and who are believed to pose an "imminent threat of violent attack" against the United States…

Although the paper does not specify the "minimum legal requirements" for launching such an operation, it insists that the killing would be constitutionally justified as the United States is engaged in an "armed conflict", as defined by international law and authorised by Congress, with al-Qaida and its affiliates.

In a key passage in the document – which is unsigned – it argues that for a US citizen who has rights under the due process clause and the fourth amendment, "that individual's citizenship would not immunize from a lethal operation".

The paper concludes: "Where certain circumstances are met, a lethal operation against a US citizen who is a senior operational leader of al-Qaida … and who himself poses an imminent threat of violent attack against the United States, would not violate the constitution."  http://www.guardian.co.uk/world/2013/feb/05/obama-administration-us-al-qaida
Because of sin, the Bible warns of terrors affecting the descendants of Israel:
14 'But if you do not obey Me, and do not observe all these commandments,
15 and if you despise My statutes, or if your soul abhors My judgments, so that you do not perform all My commandments, but break My covenant,
16 I also will do this to you:
I will even appoint terror over you  (Leviticus 26:14-16)
Those in the USA who feel that they are protected by a variety of 'constitutional' rights are learning that their government is narrowing those rights.  Today it is high-level membership in al-Qaida or similar organizations, tomorrow it could be other unrelated groups and perhaps some who are not as high-level.
Either way, the citizens of the USA do not have all the rights that their government used to claim that they had.
Some items of possibly related interest may include:
Anglo – America in Prophecy & the Lost Tribes of Israel Are the Americans, Canadians, British, Scottish, Welsh, Australians, Anglo-Southern Africans, and New Zealanders descendants of Joseph? Where are the lost ten-tribes of Israel? Who are the lost tribes of Israel? Will God punish the U.S.A., Canada, United Kingdom, and other Anglo nations? Why might God allow them to be punished first?
Will the Anglo-Nations be Divided? Will the lands of the United States, United Kingdom, Canada, Australia, and New Zealand be divided? What does Bible prophecy teach? Are there non-biblical prophecies that support this idea? Who will divide those lands? Who will end up with the lands and the people?
Barack Obama, Prophecy, and the Destruction of the United States-Second Edition for Second Obama Term This is a 160 page book for people truly interested in prophecies related to Barack Obama and the United States, including learning about many that have already been fulfilled (which the book documents in detail) and those that will be fulfilled in the future. It also has a chapter about a Republican choice. This book is available to order at www.barackobamaprophecy.com. The physical book can also be purchased at Amazon from the following link: Barack Obama, Prophecy, and the Destruction of the United States: Is Barack Obama Fulfilling Biblical, Islamic, Catholic, Kenyan, and other America-Related Prophecies? What About Republican Leaders? Second Edition for Second Obama Term.
Barack Obama, Prophecy, and the Destruction of the United States-Second Term-Amazon Kindle edition. This electronic version is available for only US$2.99. And you do not need an actual Kindle device to read it. Why? Amazon will allow you to download it to almost any device: Please click HERE to download one of Amazon s Free Reader Apps. After you go to for your free Kindle reader and then go to Barack Obama, Prophecy, and the Destruction of the United States-Second Term-Amazon Kindle edition.