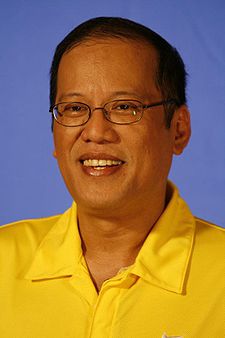 Noynoy Aquino
Noynoy Aquino, the President of the Philippines made the news again for some bold statements about China:
25 July 2011…MANILA, Philippines (AP) — President Benigno Aquino III warned China in a major national speech Monday that the Philippines was ready to defend its Spratly Islands claims by acquiring more weapons and would elevate the territorial feuds to a U.N. tribunal…
Aquino's tough rhetoric echoed past criticisms of China over the Spratlys, so may have been meant to project him as a strong leader dealing firmly with an issue about which many Filipinos feel emotional, political analyst Ramon Casiple said.

"He was playing to a domestic audience. It's more of asserting to the people that he's a leader," Casiple said, adding that Aquino's reiterated position was unlikely to surprise China.  http://news.yahoo.com/aquino-china-filipinos-defend-territory-105541946.html
The idea of directly confronting China in a limited way may be possible.  But in an all-out conflict, China would seem to have massive military advantages.
However, for the sake of its international trade and other international relationships, China might decide that this is not the time to pick a fight with the Philippines.
Ultimately, I suspect that the Philippines may feel that it will need to align militarily with China.  But for now at least, it seems to want to try to publicly discourage Chinese aggression.
Two articles of possibly related interest may include:
Islands and Bible Prophecy What's ahead for islands? What does the Bible prophesy about them?
Asia in Prophecy What is Ahead for Asia? Who are the "Kings of the East"? What will happen to nearly all the Asian? Who has the 200,000,000 man army related to Armageddon?