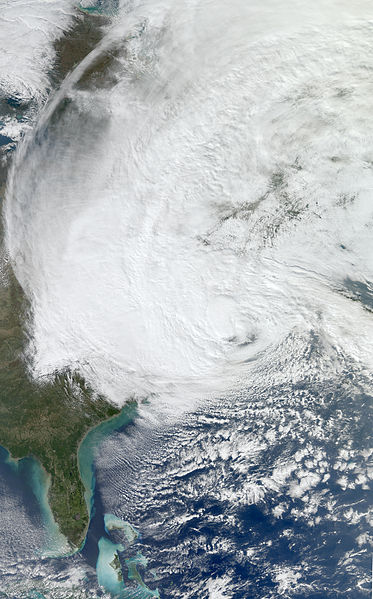 The latest issue of LCG's TW News & Prophecy just came out and contains the following:
Lessons from Hurricane Sandy

"Superstorm Sandy" roared through the Caribbean last week taking 68 lives and leaving food shortages in the island nation of Haiti (MSNBC.com and BBC.com, October 31, 2012). Sandy then plowed into the Eastern Seaboard of the U.S., killing dozens more and causing billions of dollars in damage.As a result of the storm, more than 8 million customers lost electric power and more than 15,000 airline flights were cancelled. Another 90,000 electric customers in Ontario and Quebec were left without power. The record fourteen-foot storm surge that inundated New York City filled subways with water. Over three feet of snow fell in the West Virginia mountains and major flooding is expected as it melts (Infowars.com , October 31, 2012). Reflecting on the devastation across his state, New Jersey governor Chris Christie commented: "I never thought I'd see what I saw today… We will rebuild it. No question in my mind, we'll rebuild it…But for those of us who are my age, it won't be the same. It will be different because many of the iconic things that made it what it was are now gone and washed into the ocean" (CNN.com , October 30, 2012).

Hurricane Sandy is just one storm, but it's had a devastating impact on a major population center of the U.S. that is not accustomed to such weather. However, Bible prophecies indicate that Hurricane Sandy is just a "foretaste" of what is yet to come. Long ago, God warned that the cities of modern Israelite nations would be destroyed if these nations turned away from His laws (Leviticus 26:31)–which is what we are witnessing today! Jesus Christ warned that major disasters will precede His second coming (Matthew 24:4-14). Hurricane Sandy illustrates the sobering scale of disasters that will become more frequent as we draw closer to the end of the age.

Thankfully, God will not destroy humanity. His desire is that human beings repent and begin to obey His laws. When this happens, disasters like this "superstorm" will recede into the pages of history and be no more (Leviticus 26:1-13).

For more information about future world events, request our free booklet Prophecy Fulfilled: God's Hand in World Affairs.
Sandy shows that humans have limited power and that the environment can dramatically change.  In the future, there will be worse storms coming than superstorm Sandy.
There are still Sandy-related flooding, transportation, and other problems because of the superstorm, and many in the Caribbean also are still dealing with its aftermath:
Chicago Tribune- 2 November 2012

Four days after superstorm Sandy smashed into the Northeast, the death toll climbed above 100 and anger mounted over gasoline shortages, power outages and waits for relief supplies.Deaths in the U.S. and Canada blamed on Sandy rose to at least 102 on Friday…The storm also killed at least 69 people in the Caribbean, including at least 54 in Haiti and 11 in Cuba, before hitting the U.S. coast…

NBCNews.com (blog)-2 November 2012

Nineteen bodies have been found in Staten Island following Hurricane Sandy and many fear the number will rise…The storm also killed at least 69 people in the Caribbean, including 54 in Haiti and 11 in Cuba.

My prayers go out to those who lost loved ones from the storm.  Recovery of certain areas will take time.
Some articles of possibly related interest may include:
Physical Preparation Scriptures for Christians. We all know the Bible prophecies famines. Should we do something?
Should a Christian Vote? This article gives some of the Biblical rationale on this subject. Would Jesus vote for president/prime minister? Is voting in the Bible? This is a subject Christians need to understand.
Anglo – America in Prophecy & the Lost Tribes of Israel Are the Americans, Canadians, English, Scottish, Welsh, Australians, Anglo (non-Dutch) Southern Africans, and New Zealanders descendants of Joseph? Where are the lost ten-tribes of Israel? Who are the lost tribes of Israel? What will happen to Jerusalem and the Jews in Israel? Will God punish the U.S.A., Canada, United Kingdom, and other Anglo nations? Why might God allow them to be punished first?
Will the Anglo-Nations be Divided and Have People Taken as Slaves? Will the lands of the United States, United Kingdom, Canada, Australia, and New Zealand be divided? What about Jerusalem? What does Bible prophecy teach? Are there non-biblical prophecies that support this idea? Who will divide those lands? Who will end up with the lands and the people?
Canada in Prophecy: What Does Bible Prophecy, Catholic Prophecy, and other Predictions Suggest About the Future of Canada? There are prophecies that suggest involvement with Canada. And many are not positive about its future.
Who is the King of the West? Why is there no End-Time King of the West in Bible Prophecy? Is the United States the King of the West?