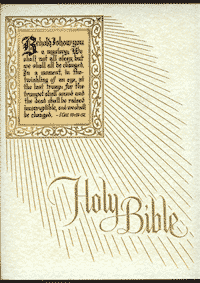 Today is Nisan 21 or the 21st day of Abib on the Hebrew calendar. On the Roman calendar it is April 1, 2013.  Nisan/Abib 21 is actually a biblical holy day (Exodus 12:18), but most do not realize that (see The last Day of Unleavened Bread).  Those of us in groups such as the Continuing Church of God are observing the Last Day of Unleavened Bread today (see also Should Christians Keep the Days of Unleavened Bread?).
But most of the world ignores that.
Many people call the first day of April, "April Fools' Day."  Notice something about it:
Today is April 1 — April Fool's Day, if you will…in more recent times it's chock full of good-natured pranks. But watch out; any scams or pranks can end up being costly. Case in point: Back in 2005, KBDS-FM radio conducted an April Fool's giveaway for a Hummer, but used a play on words to actually give away an R/C model of a Hummer. The winner, Shannon Castillo, was not amused. She filed suit for $60,000, the cost of a new Hummer.

With that in mind, it' a good idea to be hypercritical of anything you read online today. http://www.cbsnews.com/8301-505143_162-57577203/beware-hoaxes-can-be-costly/

Apr 1, 2013

Google Announces YouTube Shutdown (Or Its Biggest April Fools' Day Prank Yet!)

It turns out that YouTube was just a big contest. According to the YouTube blog, the site, which was launched in 2005, was just a way to find the best video in the world. And today, eight years later, it is closing the competition. The site will stop taking submissions on Tuesday, April 2 at midnight and close down. All videos will be deleted.

No more Harlem Shakes. No more Gangnam Style. No more Charlie Bit My Finger.

YouTube will start to announce the best video nominees at 9 a.m. PT on April 1 via a livestreamed broadcast. While 30,000 technicians go through the YouTube submissions, a panel of judges, which includes famous YouTubers like Antoine Dodson and iJustine, will vote on the best video. The best video will be selected by 2023 when the site will relaunch.

You took note of that April 1 date, right? Yes, it also turns out that Google loves April Fools' Day!

No, of course, YouTube, which Google bought for $1.65 billion in 2006, isn't shutting down. But Google loves itself a good April Fool's Joke. On April 1 in years past, Google has said it was changing its name to Topeka and said it was releasing a service called Google Paper, which would send you printed copies of all your emails.

Today it also announced "Google Nose," a search service that is powered by smell.

So, no, YouTube is not closing.   http://abcnews.go.com/blogs/technology/2013/04/google-announces-youtube-shutdown-or-its-biggest-april-fools-day-prank-yet/
Since YouTube is a part of Google's business, you'd think that they would not make such false announcements, but misleading people is part of April Fool's pranks (and Google may have done it for publicity–but I still consider that inappropriate).
As far as YouTube goes, we in the Continuing Church of God post sermonettes and sermons on two YouTube channels:
Both were working today when I checked.  So, please ignore false April Fool's reports to the contrary.
Accounts of the Origins of April Fool's Day
Do you know why April 1st is observed as April Fool's Day by various ones in the world?
Here are a couple of accounts:
The origins of April Fools' Day are shrouded in mystery, experts say.

The most popular theory is that France changed its calendar in the 1500s so that the New Year would begin in January to match the Roman calendar instead of the start of spring in late March or early April.

However word of the change traveled slowly, and many people in rural areas continued to celebrate the New Year in the spring. These country dwellers became known as "April fools."

Boese, who has studied the holiday's origin, disagrees with that interpretation.

"[The French] theory is completely wrong, because the day that the French celebrated the beginning of the year legally was Easter day, so it never really was associated with April first," he said… http://news.nationalgeographic.com/news/2008/03/080328-april-fools.html"April Fool's Day. The first mention of this custom is a curt note in Aubrey: 'Fooles holy day. We observe it on ye first of April. And so it is kept in Germany everywhere.' ( Aubrey, 1686, 1880: 10). It must have reached England from Germany or France in the mid-17th century, and quickly became very popular under the name All Fools' Day; 18th-century writers call it 'universal'." [English writer John Aubrey ?] – Oxford University Press 2000 http://www.encyclopedia.com/doc/1O71-AprilFoolsDay.html

"There are several explanations for the origin of April Fools' Day, but here is the most plausible one. April 1st was once New Year's Day in France. In 1582, Pope Gregory declared the adoption of his Gregorian calendar to replace the Julian calendar and New Year's Day was officially changed to January 1st. It took awhile for everyone in France to hear the news of this major change and others obstinately refused to accept the new calendar, so a lot of people continued to celebrate New Year's Day on the first of April – earning them the name April fools. The April fools were subjected to ridicule and practical jokes and the tradition was born. The butts of these pranks were first called poisson d'avril or April fish because a young naive fish is easily caught. A common practice was to hook a paper fish on the back of someone as a joke. This evolved over time and a custom of prank-playing continues on the first day of April." – Dictionary.com by Lexico Publishing Group http://dictionary.reference.com/features/aprilfools.html
So there are a few theories about where "April Fools' Day" originated.
But, basically because the Roman calendar was adopted, some who had accepted the more traditional (and biblical) notion that the year began in the Spring, they were made fun of.
Notice what God teaches in the Bible:
This month shall be your beginning of months; it shall be the first month of the year to you…On this day you are going out, in the month Abib (Exodus 12:2;13:4).
Most of the time the first day of the year that God is referring to comes in March of April in modern calendars.
This year the first day of Abib was March 12, 2013. The Bible also refers to the first month of the year with the name Nisan (Nehemiah 2:1; Esther 3:7), and Nisan 1 was also March 12, 2013.
Because most people do not realize this, they also tend not to understand about God's Holy Days.
And historically calling people fools because they did not change the biblical beginning of the year from Spring to January 1st, apparently did not help people realize when the BIBLE teaches that the year is supposed to begin.
However, unlike most others, now you know.
Some articles of possibly related interest may include:
Should Christians Keep the Days of Unleavened Bread? Do they have any use or meaning now? What is leaven? This article supplies some biblical answers. Here is a YouTube video intended to be viewed for the first day of unleavened bread: Christians and the Days of Unleavened Bread.
Is There "An Annual Worship Calendar" In the Bible? This paper provides a biblical and historical critique of several articles, including one by WCG which states that this should be a local decision. What do the Holy Days mean? Also you can click here for the calendar of Holy Days.
Is January 1st a Date for Christians Celebrate? Historical and biblical answers to this question about the world's New Year's day.
Passover and the Early Church Did the early Christians observe Passover? What did Jesus and Paul teach? Why did Jesus die for our sins?
Holy Day Calendar This is a listing of the biblical holy days through 2024, with their Roman calendar dates. They are really hard to observe if you do not know when they occur.