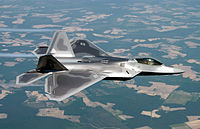 South Korea and the USA are making moves they seem to hope will reduce the chances of a real war with North Korea:
U.S. moving key vessels nearer North Korea
April 1, 2013
As analysts try to weigh the weight in North Korea's military posturing, the U.S. has made a show of increasing its military hardware in South Korea.
A U.S. Navy missile defense ship is currently stationed southwest of the Korean Peninsula, and a sea-going radar could soon be moved into position to keep close watch on North Korea's launch site for long-range missiles, reports CBS News correspondent David Martin.

In addition, the U.S. military command in South Korea announced Sunday its latest conspicuous display of firepower, sending F-22 stealth fighter jets to participate in annual U.S.-South Korean war games over the weekend.

While a Pentagon spokesman told CBS News on Monday morning that the F-22's presence over the peninsula were not a "recent addition to the exercise," Pyongyang calls the joint South Korean-U.S. war games a preparation for invasion.  http://www.cbsnews.com/8301-202_162-57577316/u.s-moving-key-vessels-nearer-north-korea/

S. Korea President Vows Strong Retaliation Against North

April 1, 2013

South Korea's president has warned that the country's military will strike back swiftly and decisively against any North Korean attack, as tensions on the peninsula continue to mount.

In a meeting with senior defense officials Monday, President Park Geun-hye ordered them to respond to any provocation from the North without regard to "political considerations."

Ms. Park's blunt message came as North Korea's rubber-stamp parliament held its annual one-day session, reaffirming the government's commitment to expand its nuclear arsenal and continue rocket launches.

In Washington Monday, the White House said that despite days of provocative rhetoric from North Korea, the United States has not detected any military mobilizations…

In another development Monday, the United States further strengthened its naval capabilities in international waters off North Korea, moving a guided missile destroyer to the southwestern coast of the Korean Peninsula.

A Defense Department official told VOA this is "a prudent move that provides greater missile defense options should they become necessary."

On Sunday, a pair of U.S. Air Force F-22 Raptor jets flew from Okinawa to Osan Air Base, 65 kilometers south of Seoul. The stealth fighters are participating in the Foal Eagle exercise, which lasts until the end of this month.

The drills have included unusual demonstrations of U.S. air power, including simulated long-range bombing runs by B-52 and B-2 strategic bombers.  http://www.voanews.com/content/south-korea-president-vows-strong-retaliation-against-north/1632828.html
We will see whether or not North Korea will take further steps that may enrage the USA or South Korea.
Because of prophecies involving "the kings from the east" cooperating at the end (cf. Revelation 16:12; Daniel 11:44), I have long felt that somehow North and South Korea would likely be unified (or at least work more closely together) prior to the return of Jesus Christ. The literal translation of Revelation 16:12 is "the kings of the sunrise" and thus this would seem to have to include Korea–which amongst the most eastern of the nations.
But it could take a battle or more for that to happen.  One that may not turn out well for the North Korean leadership.
Yet, caution is advised for any who think that since the USA can defeat North Korea militarily that North Korea would not try to set off a nuclear device (either through a launch or throw some other means) that could hurt South Korea or the USA.  Jesus spoke of a time of troubles prior to the Great Tribulation (Matthew 13:7-8) and North Korea may well fit in with those.
Jesus said to "watch" (Mark 13:37).
Some articles of related interest may include:
Korea in Prophecy, Any Witness? Where did the Korean people come from? Does God have a plan for the Koreans? Is Korea mentioned in any prophecies? Will Koreans be among the first in the Kingdom of God? 한국의 언어로 : 한국 예언, 모든 증인에?
Asia in Prophecy What is Ahead for Asia? Who are the "Kings of the East"? What will happen to nearly all the Chinese, Russians, Indians, and others of Asia? China in prophecy, where? Who has the 200,000,000 man army related to Armageddon?
When Will the Great Tribulation Begin? 2013, 2014, or 2015? Can the Great Tribulation begin today? What happens before the Great Tribulation in the "beginning of sorrows"? What happens in the Great Tribulation and the Day of the Lord? Is this the time of the Gentiles? When is the earliest that the Great Tribulation can begin? What is the Day of the Lord? Who are the 144,000?  See also the video Can the Great Tribulation Begin in 2013?
Anglo – America in Prophecy & the Lost Tribes of Israel Are the Americans, Canadians, English, Scottish, Welsh, Australians, Anglo (non-Dutch) Southern Africans, and New Zealanders descendants of Joseph? Where are the lost ten-tribes of Israel? Who are the lost tribes of Israel? What will happen to Jerusalem and the Jews in Israel? Will God punish the U.S.A., Canada, United Kingdom, and other Anglo nations? Why might God allow them to be punished first?
Prophecies of Barack Obama? Reasons why Barack Obama is apocalyptic and reasons why Barack Obama is not the Antichrist. This article includes many biblical and non-biblical prophecies, from around the world, that seem to discuss Barack Obama. Did Nostradamus predict Barack Obama dealing with the Antichrist?  Might Barack Obama set the stage for the kings of the North and South as at least one Shiite prophecy suggests?  Read it and decide for yourself if President Obama seems to be fulfilling various prophecies.